Last Updated on August 20, 2021 by Rebecca Huff
What does it mean to practice mindfulness? I think there are quite a few misconceptions when it comes to this practice. One of those is that mindfulness is related to or conflicts with religions.
Another misconception is that mindfulness always involves meditation. Google "meditation without mindfulness" and you'll find about 52 million results.
Mindfulness is not always about experiencing joy either. It can mean being mindful in a moment of grief, which actually could help one to process grief. When we practice mindfulness, we also may notice how much we resist unpleasant feelings and emotions even though they are an unavoidable part of life.
The focus of this article is mindful parenting. As parents, we are caregivers who play an important role in our children's mental health. Along with educators and other family members, mom and dad are the primary sources of learning during early childhood, therefore it is up to us to instill good self-care habits, teach self-compassion, and emotional regulation. These skills will give children the tools they need to deal with stressful situations for a lifetime. (Not to mention help with tantrums right now!)
Book Recommendation to Help You Become a Mindful Parent
So what types of mindfulness exercises do parents incorporate to improve the parent-child relationship?
In the book Mindfulness for Mums & Dads, author Dr. Diana Korevaar writes, "Mindfulness training is often misunderstood as a process of stopping thoughts or controlling emotion. It's impossible to stop thinking, but with training, we become much better at recognizing when we are caught up in repetitive cycles of worry and negativity."
The above quote was the first passage of many that I highlighted in this book. In mindfulness, the intention is to develop insight and wisdom. Noticing the activity of the mind helps us to build insight into the struggles we face in life.
Stopping the mental chatter is a challenge for a lot of women, myself included. At times one of my children may be speaking to me, and my mind is everywhere else; I want that to change.
Why mindfulness
My goal in practicing mindfulness was not only to improve my relationship with my kids but also to stop negative thinking patterns. Mindfulness is a tool that can help us break the habit of dwelling on problems instead of focusing on solutions.
Research shows that an initial intense wave of negative emotion such as fear or anger, rising up from beneath conscious awareness, happens in all of us in much the same way. However, in those with mindfulness skills, negative emotion appears to be recognized much earlier, bringing with it an opportunity to pay more discerning attention to what is going on, which in turn reduces the opportunity for what we call rumination – the tendency to get caught up in loops of negative thinking.

Mindfulness for Mums and Dads
It's true! I have improved so much in this area since I began practicing mindfulness. Another benefit is that it has reduced the amount of time I spend fretting about my worries. As the author states simply, "The more we get caught up in worry, the better we get at it."
I'll share some mindfulness activities you can practice, although they may not be what you expect. Stick with it and you'll find your relationship with your child is growing deeper.
Pay attention to me
Our attention spans are getting shorter. If you've ever found yourself in a conversation with someone, but you have no idea what they are talking about because your mind wandered away, you're not alone. As parents, it's incredibly important to practice mindfulness so that our children get the benefit of our full attention when they are communicating with us.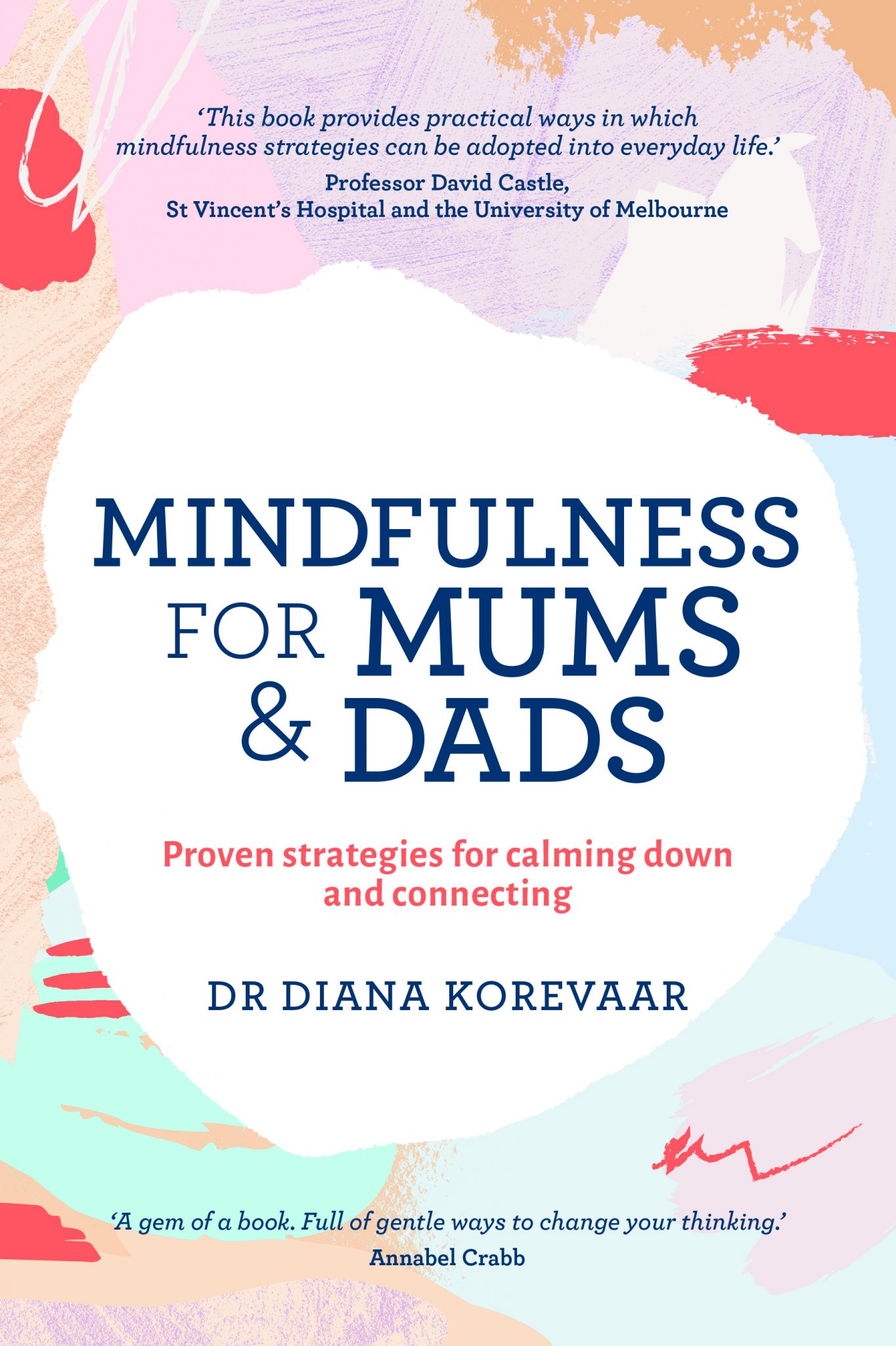 Dr. Korevaar suggests we learn to use anchors that help us connect to the present moment. Anchors are basically a connection to the present moment. For example, our breath, sensations in our body, sounds, or mental images.
"When we are with others and remember to ground our attention, we are able to tune in more carefully to what they might be trying to tell us, not only in their speech, but in the tone of their voice and in their behavior." If you've ever observed a young child trying desperately to get the parent's attention while the parent's gaze is fixed on a smartphone, you will understand why this is important.
It is especially when we are with others that our capacity to be more grounded in the moment pays dividends…most of us notice how much more likely we are to be triggered into reacting with frustration or irritability when our minds are distracted or we are overly focused on getting tasks done.
You know the drill. It's been a long day, and you still haven't checked off everything on your to-do list, on top of that it's time to make dinner, and you didn't plan. At this moment your child chooses to tell you all of the details involving the latest drama with her tween friends; you zone out.
Anchoring can help us with the first step in building the muscle of mindfulness: noticing when our attention has wandered. Doing so will help us to take a more active role in our own emotional well-being, which will, in turn, help us teach these skills to our children.
Mindfulness gives us the potential to be aware of and examine what is happening at the moment. We can then choose how we want to process these findings. Combined with deep breathing, or at minimum a few deep breaths, you'll find yourself better able to anchor.
Intentional Distraction
There are times when distraction can be a useful tool for giving ourselves a break from dealing with some of life's more complicated issues. It can be uncomfortable to face some of our feelings and emotions at times. For example, during grief and heartache.
Choosing to be mindful involves stepping out of what might feel like a comfort zone of distraction by turning again and again towards what is actually happening in the moment.
Have you ever tried to label your emotions? This has been a recurrent theme in several parenting books I've been reading, and it came up again in this one. Naming our emotions, and teaching our children to do so, is an essential part of the process of building emotional connections with one another.
Emotional Zombies and Robots
I can see where someone who isn't able to recognize, let alone name their emotions would struggle to have deep and meaningful relationships with others. Perhaps not being able to identify emotions is a learned habit, or it could be an indication of a personality or psychological disorder.
In fact, in psychology, emotional detachment is defined as the avoidance of emotional connections. In some cases, it may be a form of self-protection or a deliberate mental attitude that avoids engaging the emotions of others.
However, learning to put a label on emotions you feel or notice can be helpful when it comes to mindfulness training. Teaching our children to recognize and label their own emotions is to give them a powerful tool that will help them throughout life.
Emotions can be like a roller coaster
"These emotions which can start off giving us the enjoyable feelings of pleasure and success can end in a frantically driven state, where we are chasing goals, judging whether or not we are meeting our expectations, and in the meantime becoming more and more disconnected from the present moment."
Busyness and distraction are rewiring our brains. Mindfulness can be the perfect antidote for our desire to do everything, be everywhere, and experience it all. As a mom, I frequently have this feeling of needing to fit it all in.
There are so many good things, but perhaps we ought to make time for only the best of our choices letting other "good" stuff go. Mindfulness helps me to let go of some things I might want, so that I may give my complete attention to one important thing.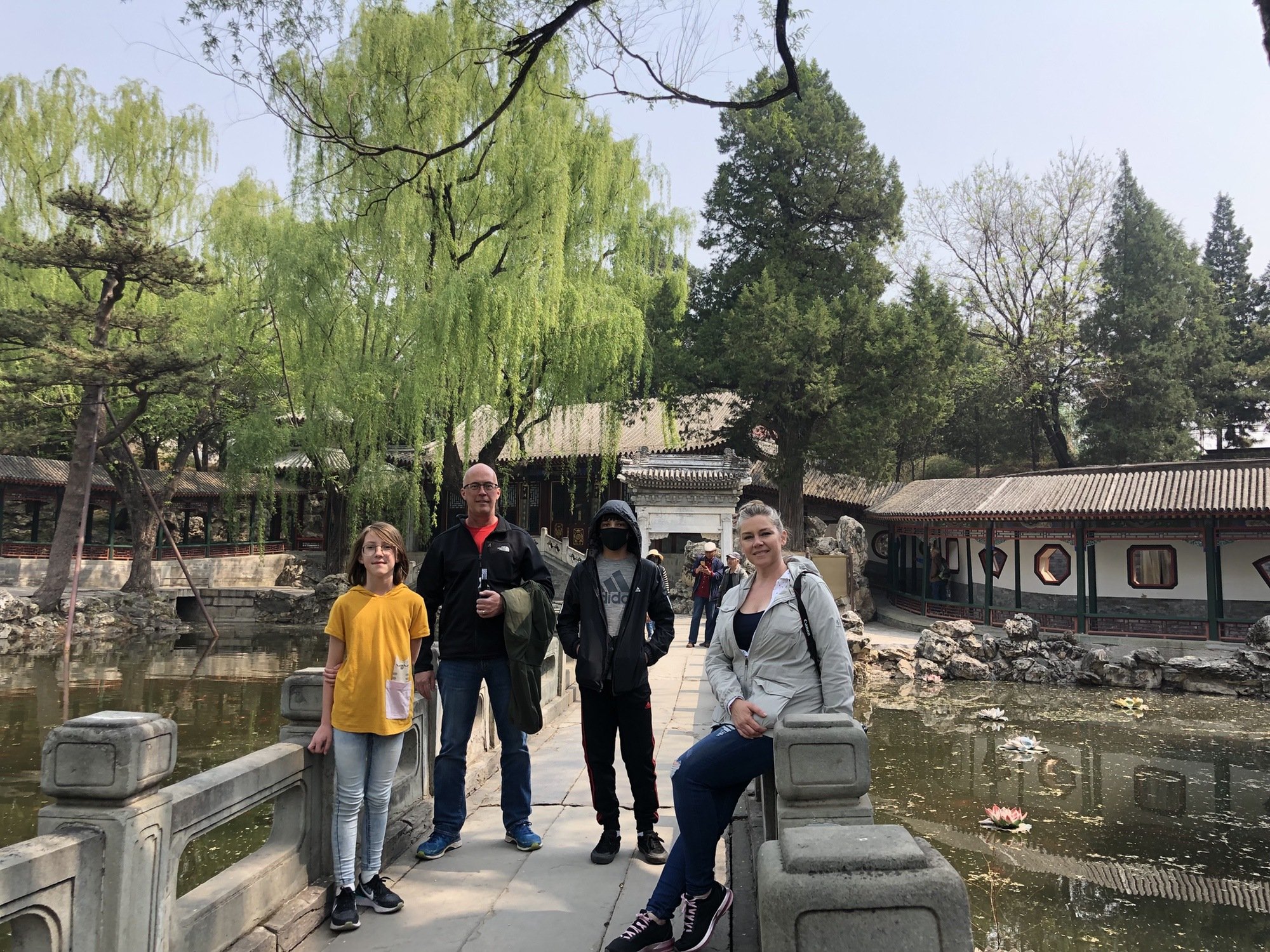 Mindfulness helps us tame emotions
"Powerful emotions like shame, anger, and fear often take over when we are least prepared for them, robbing us of an opportunity to respond to what's happening in a calm and wise way. Under the influence of the stress response and the rapid release of cortisol that comes with it, our brains respond as if a control switch has been flicked off and skills like insight and wisdom become unavailable to us as our frontal lobes go off-line."
Yes! Sounds a lot like losing one's temper. The reason why mindfulness can improve our relationship is that when we are mindful, we experience these emotions, then we pause (to be aware) and recognize the feeling. Just this short pause and recognition could be enough to cause a change of direction in our response. It can help us to respond rather than react.
Mindfulness helps us make conscious decisions about parenting
Discipline aims to teach our children rather than punish them. Mindfulness can help us keep our communication with our children direct and straightforward. I recently read an article about "genius" ways to respond to teenagers where the author used (and recommended) sarcasm in every response. Sarcasm is a reaction, it's caustic and it is damaging to children.
Many people use sarcasm regularly as a result of their unwillingness or inability to directly observe and express their feelings. Sarcasm provides the user with a kind of protection. Teenagers often internalize parental sarcasm and form negative core beliefs.
Not to mention, parents who use sarcasm as a means to train children may unintentionally raise sarcastic children. That is not what I want. Kids need to learn how to communicate clearly and assertively, not sarcastically.
One way to avoid this style of sarcastic parenting is to be clear in your expectations. Say what you mean and mean what you say. Have clear boundaries and consequences.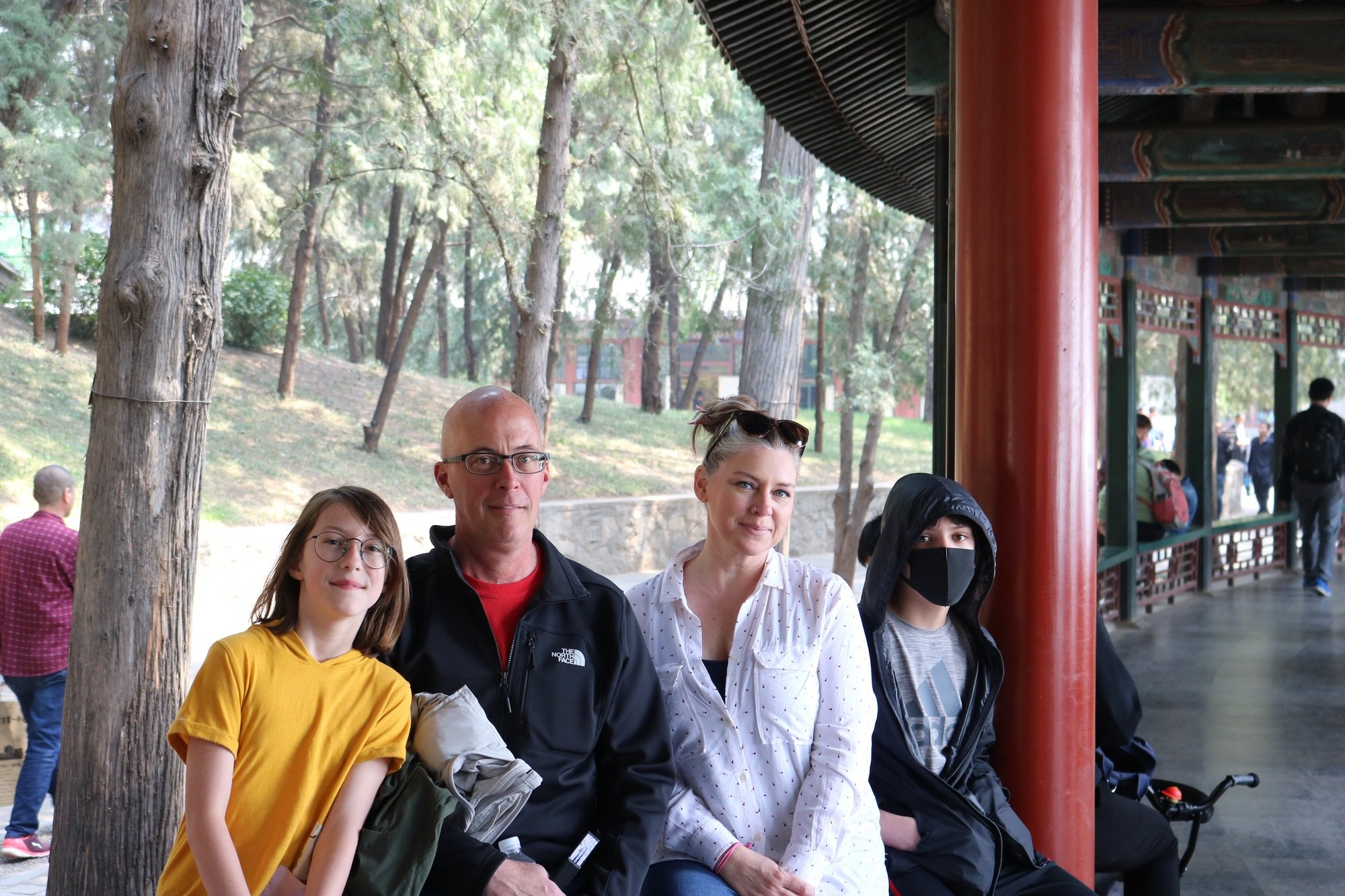 Parenting on autopilot
Have you ever caught yourself saying, "when I was a kid my father would've" fill-in-the-blank. Both my husband and I have found ourselves saying this to our children at one time or another. The ironic thing is that what we were stating that our parents would have done is not necessarily a parenting technique that we choose to use with our children. So why mention it?
We were on auto-pilot, reacting.
It's easy to go through life not being mindful of our decisions and actions. We react rather than respond. When we react it is often without thought; it's automatic. Our child makes a mess, and we react by yelling.
With mindfulness, we respond. The child makes a mess, and we feel angry, mindfulness helps us to recognize that emotion. We remember that the goal of parenting is to teach.
So knowing that our anger is not going to help teach anything at that moment, we can set it aside and teach the child how to clean up the mess and also what to do differently the next time to avoid the mess.
"Whenever we are caught up in our heads, with our minds operating on autopilot, our brains work like a powerful simulator, replaying situations from the past and imagining experiences in the future which have not yet happened."
Catastrophizing
Auto-pilot thinking is common for those who lump everything terrible thing that has ever happened together in one big list. Instead of focusing on the problem that is here and now, they begin to pile on everything that has happened since the beginning of time so that what they are currently facing seems insurmountable. Catastrophizing can make our current situation seem worse than it is.
Replaying situations from the past and imagining experiences in the future might arise if you have more than one child! That powerful simulator will remind you of the mistakes you made with your first child and in creeps the doubt. Guilt may take over, and you let the pendulum swing as far to the other side as possible with the next child to avoid making the same mistake.
Unfortunately, life doesn't work that way! While it would be great if we could predict and prevent every possible scenario that could go wrong in parenting or with our children, it's impossible.
No matter, we learn from our mistakes as do our children. With practice, we will become more able to respond in ways that are well thought out. Tuning in to what is going on in the present is reduced by the natural negativity bias that causes stress when we learn to implement it into daily life.
Giving emotions and feelings too much power
As parents, we may spend a good bit of time worrying, feeling anxious, irritable or angry, especially during the teen years! It's important to recognize these emotions and tame them. Overusing our negative emotions gives them power.
"The relative strength of various emotions depends upon how often they are used. It's quite simple: the more often we practice anger striving, anxiety, irritability, or worry the stronger they become." Valid for our children as well.
Learning to recognize when our actions are due to anxiety is helpful. For example, I was recently made aware that anxiety may present itself as over-planning for situations and events. Anxiety can also present as a desire to control people and events.
When my life felt out of control, or I was unconsciously anxious about a situation, my first response was to create structure. Without even being aware of my feelings, I'd go to work on our daily routine, tweaking and honing it, in hopes of perfection. What I was doing was soothing my anxious feelings!
Research suggests that mindfulness-based therapy is a promising intervention for treating anxiety and mood problems. Recognizing that altering my routine every time something didn't work out or an issue popped up was a result of anxiety, I was able to save myself the trouble. Instead of altering my schedule, I started to address the actual problem.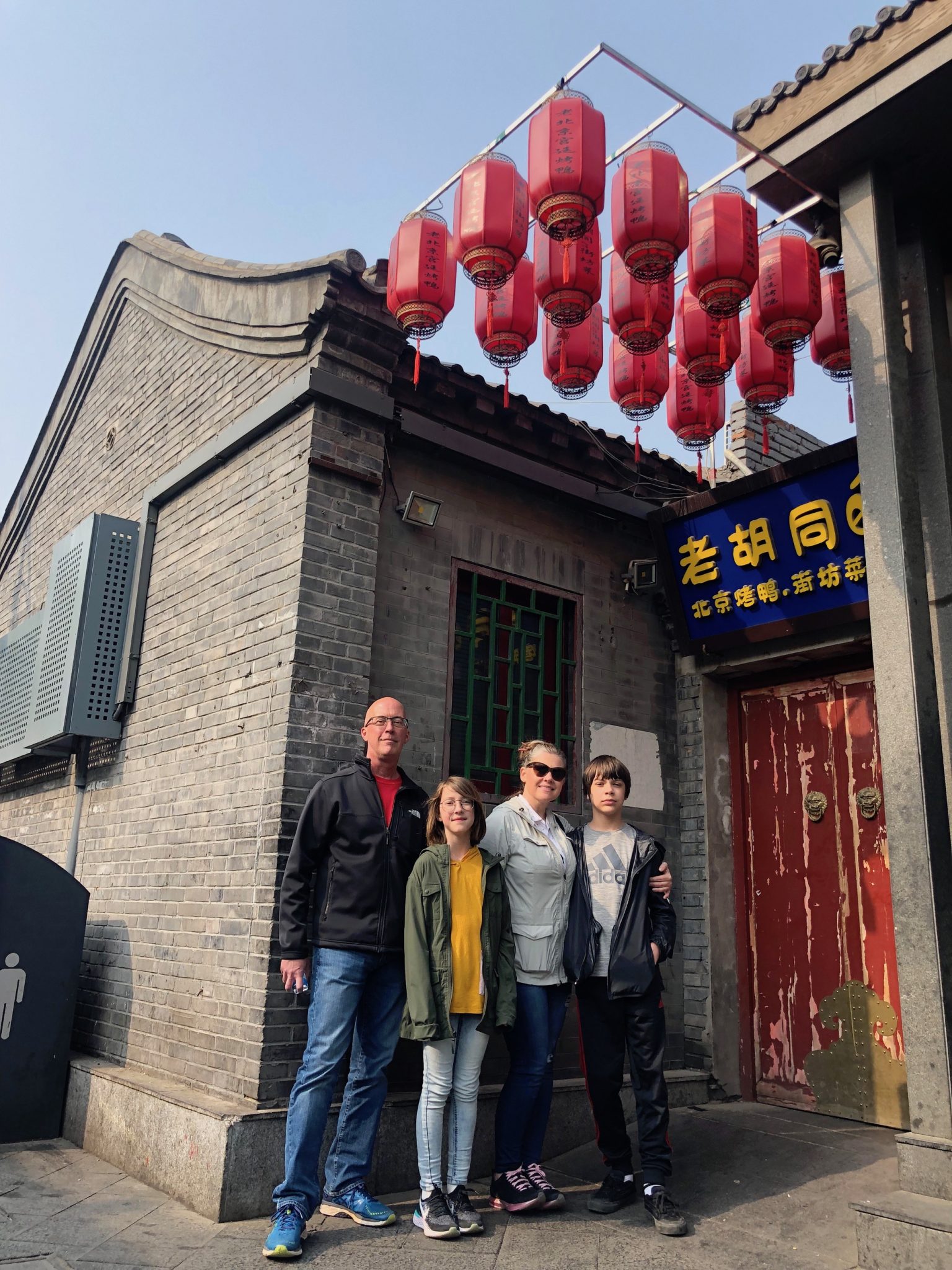 Mindfulness to improve sleep
"Our brains are hardwired to be more sensitive to negativity; if we want to have warm, stable, and healthy relationships, then we need to learn how to address this bias."
These negative emotions can hurt various aspects of our life, not the least of which is sleep! "Interestingly, in humans, the level of cortisol is at its highest around 4 a.m., which accounts for the fact that if we wake up in the early hours of the morning and something has been worrying us, it can be difficult to settle back into sleep. Anxiety, irritability and anger are the most common stress-based emotions."
Clinical trials show that the more we practice mindfulness, the better we can recognize these feelings and get back to sleep!
Mindfulness as a strategy for connecting with family
Connections and disconnections, feeling heard and understood one moment and not the next. This is the dance which is constantly going on in our relationships. At times we hardly notice it's happening, but at other times we are painfully aware of it….these disconnections can get so big that they behave like blindspots – potholes of reactivity we fall into with concerning predictability.
"It's very easy to take our relationships for granted, assuming that intimacy and connection should somehow happen without any special effort. But operating on autopilot in relationships is quite a risky business. If we are distracted and preoccupied, it is likely that our reactions will be influenced not only by expectations of what should be happening but by invisible templates from the past."
Experiences we had during our childhood make up our 'developmental history' which is why when a person sees a psychiatrist, psychologist, or a good marriage counselor, they will ask their patient to describe their childhood right off the bat.
Seeing a psychologist for several years, I can say YES when the author asks, "Can you see any connection now between the models of communication you grew up with and how you manage strong emotion in your relationships as an adult?"
I'll take it a step further. I can see a connection in the way my spouse says he was raised and how he now communicates.
How to practice mindfulness
Mindfulness for Mums & Dads offers many real-life examples, with name changes of course. With each of these examples, Dr. Korevaar gives techniques, many in the form of breathing exercises. Fascinatingly, research has revealed that each human emotion correlates to a unique pattern of breathing.
Our brains are hardwired in such a way that these emotions can even be generated by adopting the breathing pattern that is associated with that emotion. "The breath is intimately linked to the very foundation of the stress response."
Korevaar teaches on breathing space practice based on an acronym for STOP.
S – Stop what you are doing
T – Take a few deep breaths
O – Observe your experience
P – Proceed, taking a memory of what it feels like to slow down and observe what is happening.
She explains that it can be one of the most effective ways of getting yourself out of auto-pilot mode. This method made one of her example patients more aware of unhelpful thoughts and the tendency to find someone else to blame.
This practice can lead to a significant improvement in the quality of life and mood by helping us to be present without allowing the activity of the mind to be hijacked by unnecessary thought patterns.
Like with breathing, emotions are also linked to particular body sensations and postures. Dr. Korevaar teaches how to do body scans that are foundation practices in mindfulness training. Tuning in to what the body is trying to tell us is a way of disconnecting from the steady stream of mental activity. It also "creates greater nerve cell connections between the body and brain, which in turn leads to the hardwiring of emotional resilience."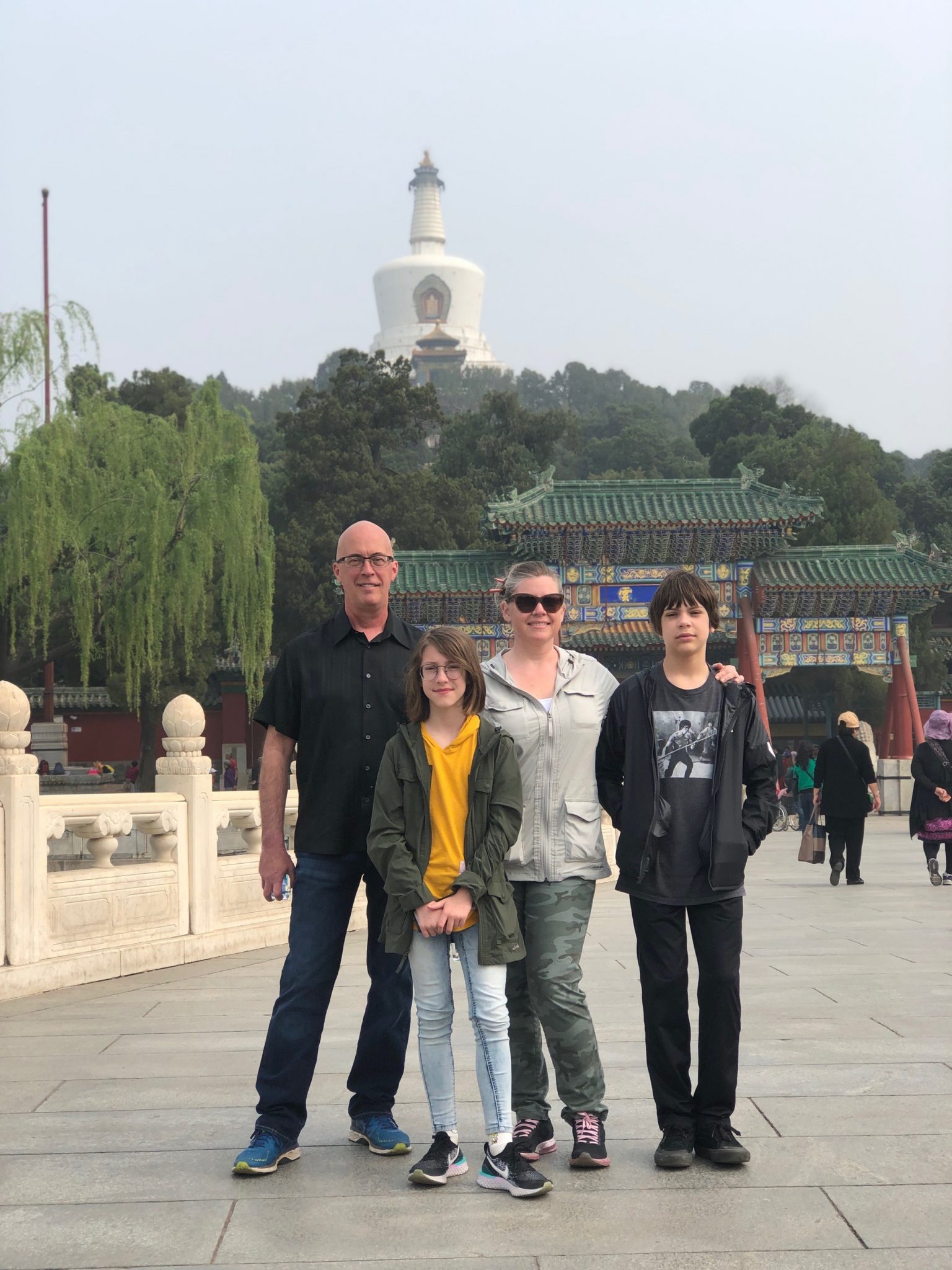 Same Story, Different Day
When the processing of information in our mind becomes rigid, we may hold onto one limited perspective of events. I have experienced this with my spouse. Mindfulness prepares us to disengage from the underlying storyline and gives us clarity and balance.
Dr. Korevaar explains, "emotions operate like electric circuits – when a circuit of sadness lights up, memories, images, and stories that are linked to that feeling are automatically triggered. When we get angry in an interaction with someone, our reaction is going to be automatically complicated by memories of past occasions when we have felt that way. Sometimes we are aware of those memories, often we are not, which is why at times our reaction can seem out of proportion to what is actually going on in the present moment."
Wow, oh wow, is this ever true! Now I am trying to implement the strategy of identifying these old storylines and noticing how this negative reactivity impacts my current situations. The goal is to decide if the old story is helpful or not and how I can look at the current situation differently.
We tend to 'practice' our emotions because we are used to getting caught up in 'reactive' emotions. Memories of the past flood our minds and merge with the present, intensifying our feelings. In hindsight, we are often able to consider other ways we could have responded.
Psychologists call it "rumination" – getting trapped in these repetitive loops of unhelpful thinking. To rewire the human brain, which is hardwired for negativity, mindfulness teachers implement imagery. "Aligning ourselves with the qualities of majestic natural environments like the sea, the sky or a towering mountain."
Many times we conceal our emotional vulnerability not out of a conscious choice but merely a way in which our nervous system learns to cope. An example is described in the book in lesson thirteen.
To see clearly and act wisely in the face of strong emotion so that we can navigate our relationships more skillfully we need to be aware of these strong emotions. In the book, an example of a mindful path through anger hit home with me.
Building resilient relationships
"Reactivity is the term that is used for the process by which the focus of our attention is pulled away from the present moment." The opposite of mindfulness. When reactivity occurs in our relationships, it can be painful.
The pause that comes with mindfulness allows us to step back from harmful reactivity when anger arises and recognize that there can be other contributing feelings there. Sadness, longing, disappointment can be concealed by the power of anger. "Resilient relationships are built upon the ability to see moments of potential conflict as opportunities to plan calm and assertive conversations."
In lesson 17, the author explains that "the process of hardwiring nerve cell connections between the part of the brain responsible for emotion and the frontal lobes is not complete until the mid-twenties."
Anyone with a teenager knows this is true. My psychologist reminds me of this regularly when I am experiencing, alongside my children, the wave of emotions they go through while growing up. This gap makes it harder for children to respond wisely rather than impulsively.
How we respond as parents when our children act out can increase their level of distress if we are unaware of how to help them get to the other side of a distressing emotional situation. Teaching our children to regulate their emotions contributes to their emotional intelligence.
Emotional intelligence can make them more resilient in their moods, gives them confidence in their relationships, and can improve their academic performance. "The most effective way of teaching emotional intelligence to children is to help them tolerate, label and make sense of their emotions."
I wholeheartedly agree that it is precisely when our children are out of control that they need us the most. As parents, we can and ought to bridge the gap between the parts of their brains that are not fully developed. In the book, the author notes that Dr. Dan Siegel recommends labeling the child's emotion; "name it and tame it" he suggests.
Mindfully optimistic
Remember, "your happily ever after is now." Meaning you don't have to wait for someone or something to be happy right now.
Dr. Korevaar explains, "in our search for happiness, most of us make the mistake of waiting for something specific to happen – another holiday, a different job, or better behavior from a child. But sooner or later most of us come to understand that this 'outsourcing ' of happiness is a risky business."
I tell my children this all the time. I've spent most of my life pursuing the next source of happiness; it took longer than I'd like to admit to learn that success comes "more easily to those who are able to draw upon positive emotions such as gratitude, hope, pride, and love." Thankfully, my children are learning early that happiness is a choice and comes from within.
Happiness isn't necessarily found in the next pleasurable experience or material item; it's found in the way we see everyday life. In fact, "there is no evidence to suggest that gathering possessions…brings happiness."
The author suggests in the "reflection" section that we search for ways to feel more positive about mundane tasks. Doing this has certainly helped me over the past year as I've been commuting (one thing I utterly dislike!) to take my children to all their activities.
What I did to bring happiness was to study a language that I adore! Mandarin Chinese. We had enough time on one way to listen to a full lesson of Pimsleur. On our way home, the reward was listening to an audible book, fiction of course! Save the self-help books for another time.
Just this simple twist created a positive spin on something that could have been boring, exhausting, irritating and isolating. Instead, we learned a language together that we were able to use on a recent trip to China. AND we built beautiful memories listening to and discussing audiobooks together in 30-minute segments 3-5 times per week.
Mom are you stressed out?
This is a question my youngest son had started asking me with frequency. My husband also carries a perturbed look on his face. I'll ask, "are you angry?" His answer is always no. My response is, "you need to tell that to your face." You've heard of "resting b*tch face"? My husband says he has the male version of that.
Through mindfulness-based stress reduction techniques, I've learned to soften the expression on my face. Having a tense or worried look on my face, even when I was unaware of it, was causing concern for my kids. I practiced being more mindful about my facial expression so they could relax and stop worrying about how stressed out mom was.
Thanks!
Another mindful practice is cultivating gratitude. I implemented the "three good things" strategy a while back as well. h A friend had suggested we write down five things we were grateful for each day, but I asked her if I could reduce mine to just three. Five seemed daunting and led me to feel self-critical for not being more thankful.
While in China I purchased a special journal where, as of late, I've been keeping track of my three good things each night before bed. Night-time is the recommended time to do this activity. "Practicing gratitude is associated not only with reduced depression and increased happiness but also better physical health," and it's been proven by research findings time and time again.
After writing down the three good things, the author suggests writing down why this good thing happened. That, my friend, is a game-changer.
Remembering Grandma
In the lesson on compassion, a form of imagery is suggested that I found to be quite a useful technique. The author advises using imagery to see grandmother's warm and knowing smile (or another person who conjures warm fuzzy feelings for you) and allow yourself to recognize that she has compassion for you.
The example was beneficial to me, and I have used the image of my grandmother who recently passed away to activate and strengthen my own emotions of compassion and empathy!
Annoying people
Lesson 25 opens with a quote by Carl Jung, "Everything that irritates us about others can lead us to an understanding of ourselves." That is to say that something that bothers us about someone else can be a reflection of something going on inside of ourselves. Perhaps we are projecting our own feelings – it's a cause for reflection. Mindfulness helps us discover what we find annoying in another person reveals about ourselves.
With these thoughts in mind, we can see how relationships can be more meaningful and rewarding when we practice mindfulness.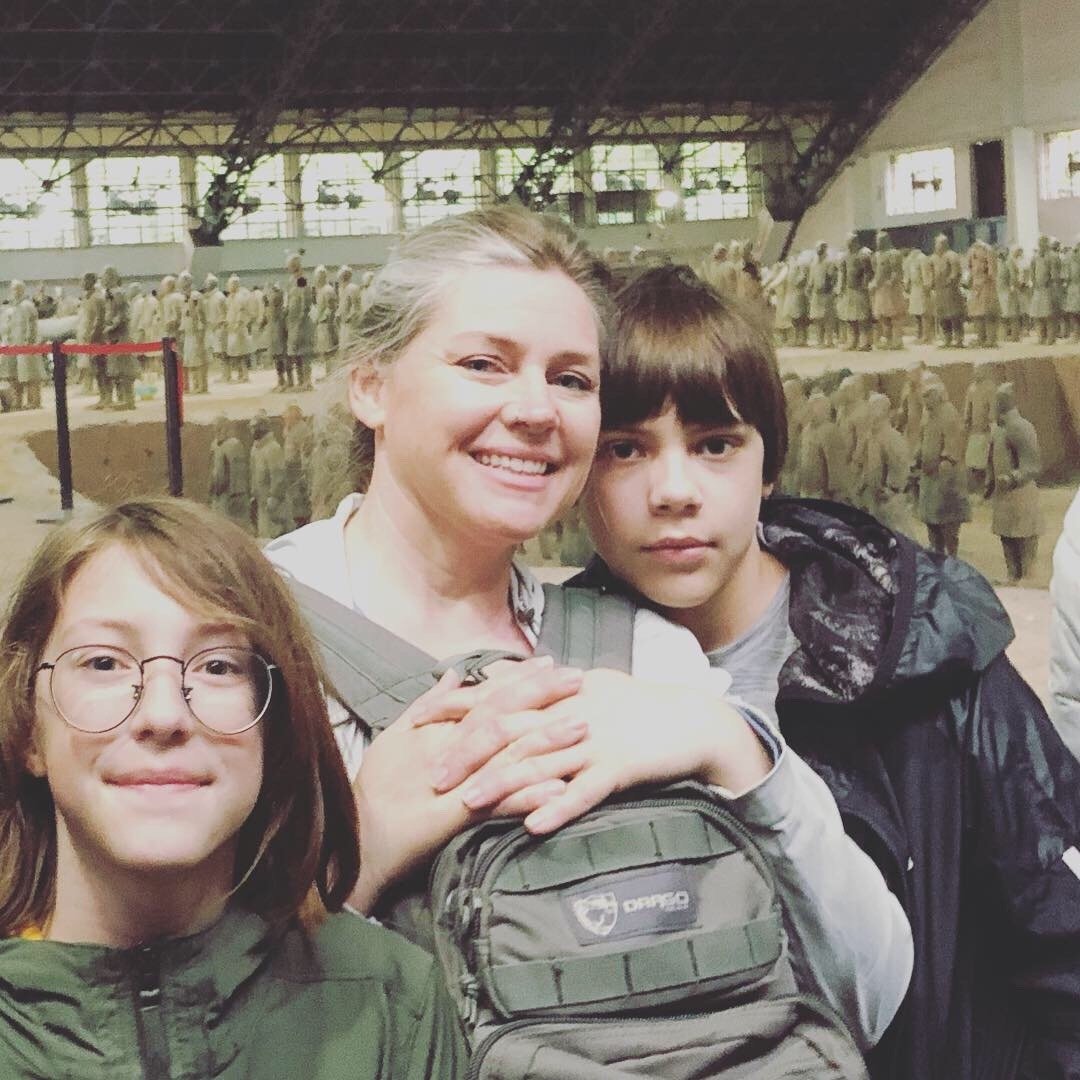 "When we experience conflict or disconnection in close relationships it can be hard not to assume that something is wrong, that the relationship is somehow flawed. But in reality, relationship challenges are an inevitable part of life, and provide powerful training for more robust connections with others and a deeper understanding of ourselves."
There is so much good stuff in this book; I hope you will order a copy for yourself! I'd lend you mine, but it's covered in highlights, and of course, I'll be using it as a reference in my mindfulness practice. One caveat, the author does make one reference to evolution to which I disagree on, but it was a minor point and in no way distracted me from all the gems in this book!
Here's to better relationships and raising stronger, more emotionally intelligent children!
PS – Some of my favorite, simple ways to be more mindful:
When I'm walking, I take a look around, I notice things.
Savor my morning coffee – smell it, feel the warmth of the cup, take a long slurp and oxygenate it cause that makes it taste best!
Observe my children more closely – what do they like, why do they react the way they do, what makes them tick. And yes, I play Minecraft with them. I watch them do what they enjoy doing.
I'm more aware of what I do on social media. Being mindful with social media usage has improved my life tremendously.