Last Updated on June 29, 2022 by Rebecca Huff
Have you ever eaten a dessert so delicious that your face actually feels happy? Now imagine that feeling while knowing the dessert fits in your weight loss plan?! That's the only way I can describe the euphoric feeling I got when I took the first bite of this dessert.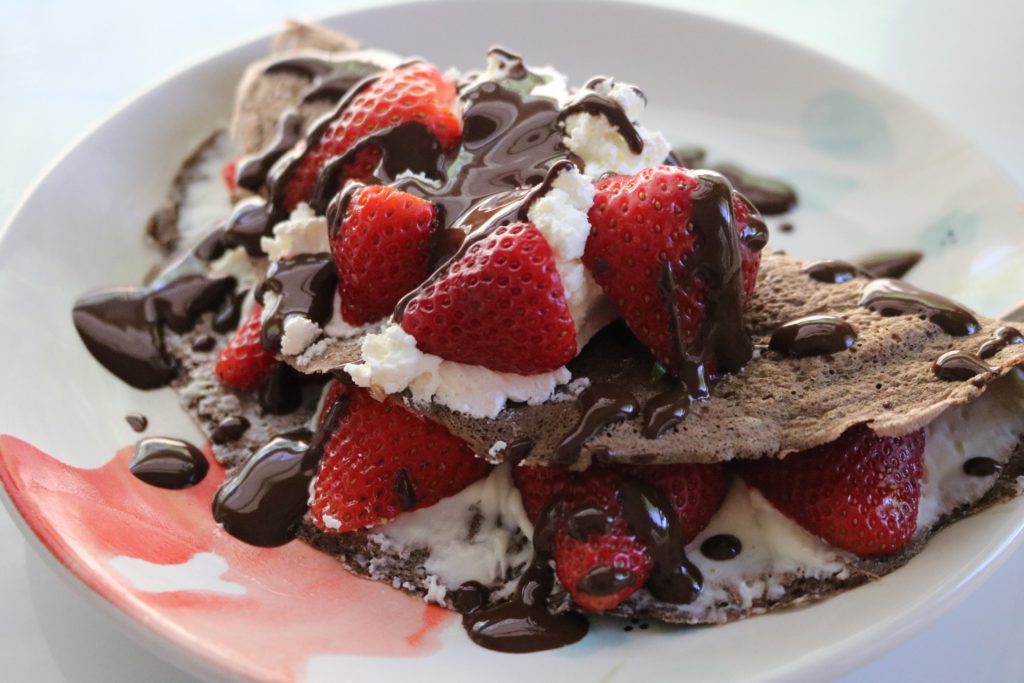 I was thrilled when my local group of THM Ninjas and I came up with this dessert recipe during our THM Group meeting.
It all started with our love for the Wonder Wraps. My mom and I make them all the time. She came up with the idea of adding cocoa powder. Then at our meeting, our dear Kaylee created some cream cheese filling. I had prepared the Handy Chocolate Sauce recipe for our Wonder Wrap Party.
I was the last one to make my plate and head out to the patio for our chow down. I saw the separate ingredients on my counter and suddenly I knew I had to put them together.
Follow me here. This may sound complicated, but I promise you, it's really not! It is so worth making! Several of us in our group are in the habit of making the wonder wraps on a weekly basis. My mom and I make them when we get together, just for fun. If you do any "food prep" at all two of the things I recommend keeping made are:
a batch of handy chocolate syrup (works better than TrimQuik for chocolate almond milk) p. 479
Wonder Wraps (if you're the only one eating WW, you can make one Family Serve recipe & split it to make one batch of savory and one batch of cocoa, but I make a family serve batch of each…) p. 204-205 (but cocoa wonder wraps aren't in there, that's my moms idea). For wonder wraps, you will need WHOLE HUSK PSYLLIUM FLAKES.
I don't really ever make small batches of food, so I'm going to tell you how I make this and then I will give suggestions for breaking it down if you only want to make a single serve size.
For this family dessert you will need five parts:
*1 family serve batch of cocoa wonder wraps (I cooked mine in an 9-inch skillet which yields about 8 wraps) which is simply the recipe from the cookbook, but leaving out the savory spices and nutritional yeast and ADDING IN 2 tablespoons of cocoa powder + 2 teaspoons Gentle Sweet.
*1 batch of Handy Chocolate Syrup p. 479 in THM Cookbook
*Strawberries – you can decide how many to use, but I like to use about 1/2 cup per serving. Wash and slice.
*Filling – This part was made up by Kaylee, who says she didn't measure a thing! I recreated her recipe going by her instructions and these are the measurements I came up with:
1 8 ounces block 1/3 less fat cream cheese (Neufchatel cream cheese)
1/2 tablespoon grass fed butter
1 teaspoon vanilla extract
1 1/2 tablespoons Gentle Sweet
1 teaspoon lemon juice, optional (Kaylee didn't add this but I did to balance the sweet)
dash of Mineral Salt
*Topping – If you are a Drive Through Sue, feel free to use Reddi Whip. I prefer to whip my own from heavy cream, plus if I had a can of whip my kids would squirt it all in their mouths before I ever made the dessert. For the family size, I use a 16 oz box of heavy whipping cream, for the individual size I'd use about 1/8-1/4 cup. I add a small amount of Gentle Sweet to the cream while whipping. I use about half a teaspoon for a single serving or maybe a full tablespoon for the family size. I'm not a big sweet tooth, so you will want to add and taste to get yours to the sweetness you prefer. (optional but why not??)
When you get started with Wonder Wraps, if your skillet is seasoned well, a small spray of coconut oil will do.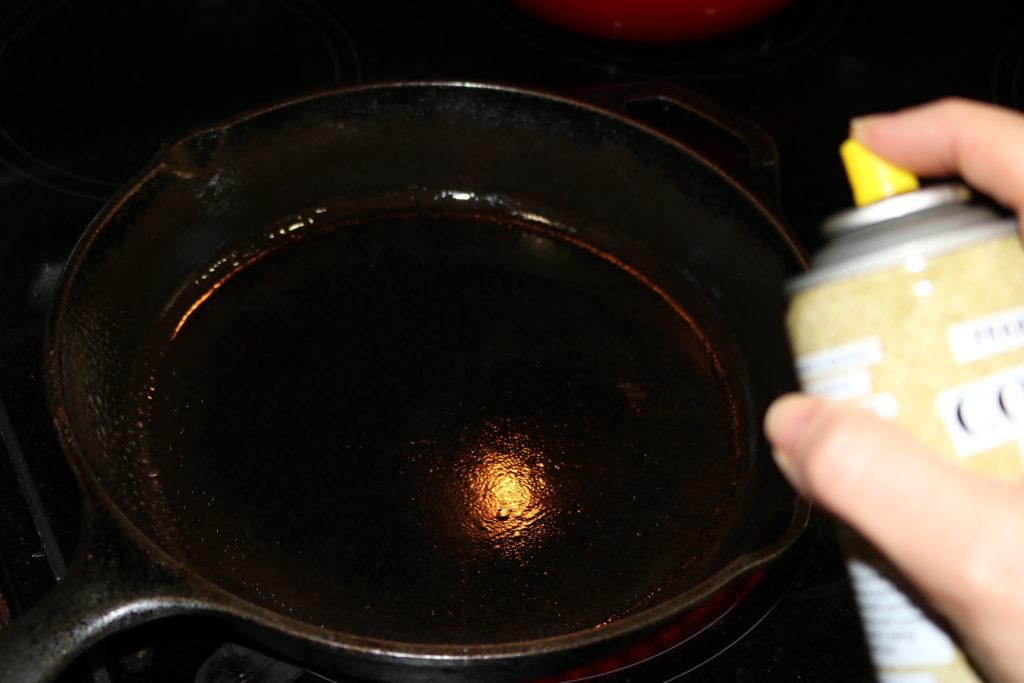 I just add the mixture and use a silicone basting brush to spread the mixture out evenly. After a bit you will see the edges come away from the pan. When it looks very dry, you will know it is ready to flip over. It doesn't need to cook for long.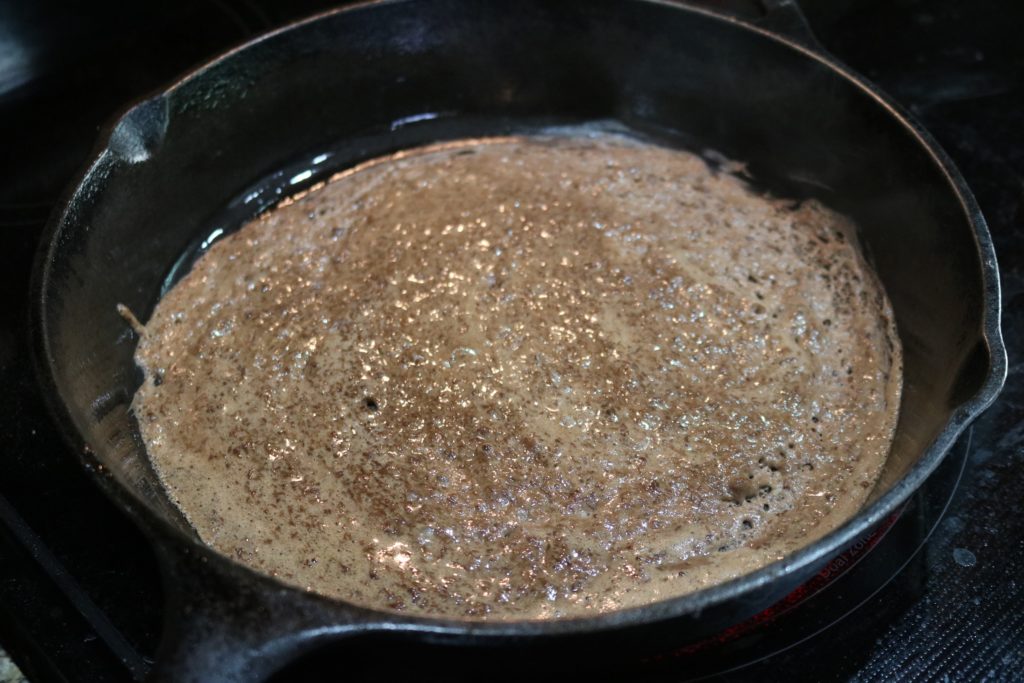 After it has cooked, you can let it cool while you mix the filling. I put mine in my food processor or blender. Then I whip my cream with my immersion blender using the whisk tool attachment. I use this tool multiple times per day, almost every day!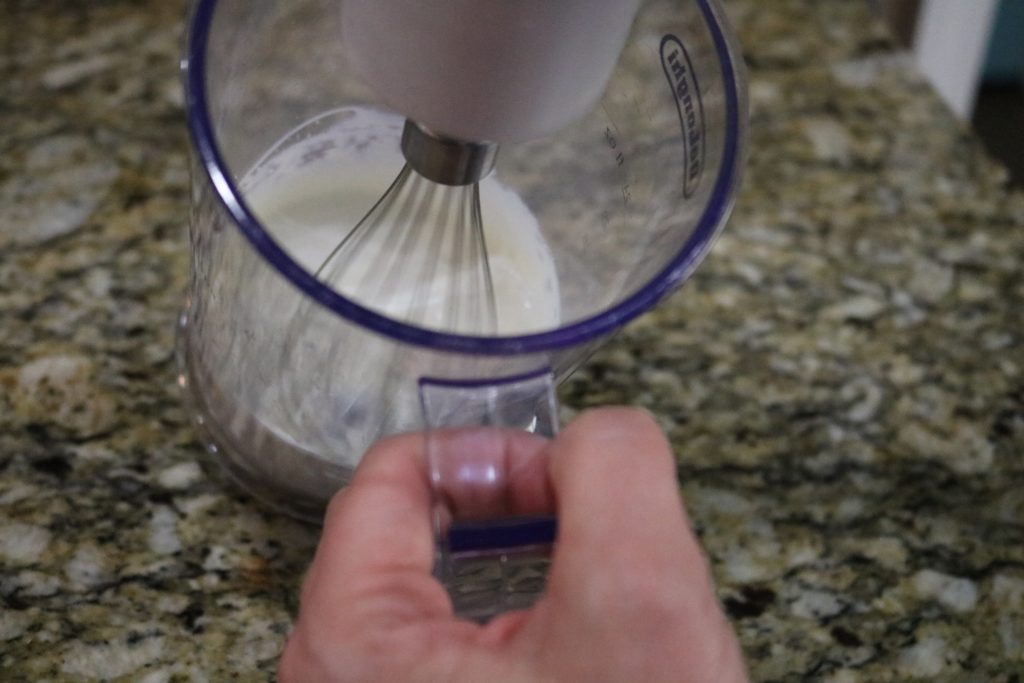 After you have all these items prepared, simply spread the filling inside the wrap and top with the strawberries inside the wraps. I only put it on half the wrap. Then fold over, top with the whipped cream topping (or Redi-Whip) then add a strawberry garnish and drizzle on the handy chocolate syrup.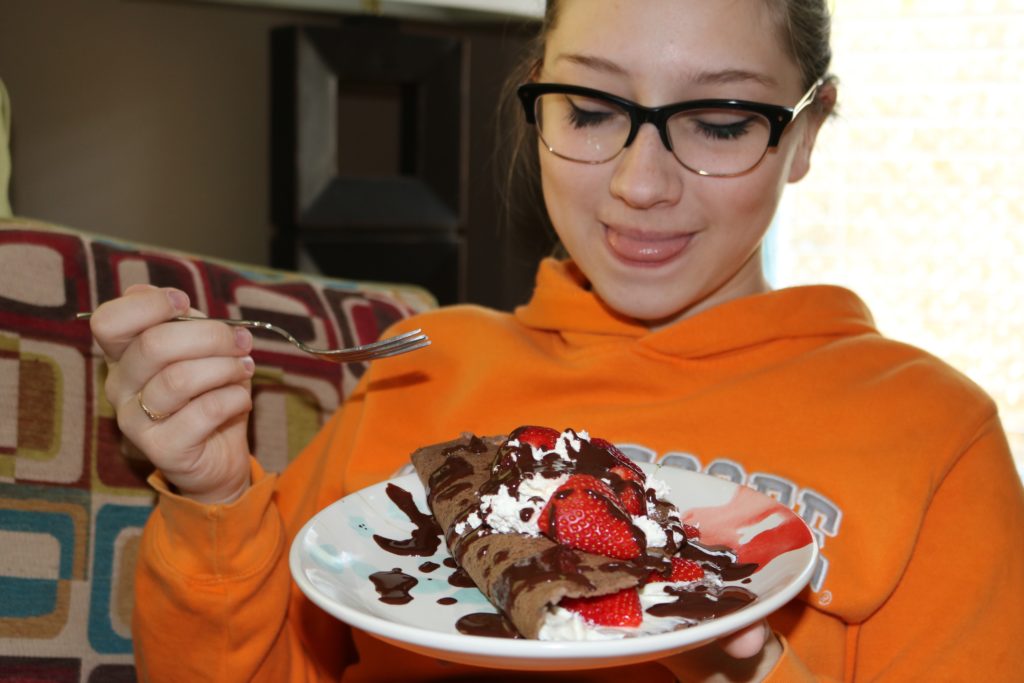 For a single serving, you can follow the Wonder Wrap Recipe on pages 204-205 and leave out the savory spices, add 1 heaping teaspoon of cocoa powder instead plus a teaspoon or so of gentle sweet. This will make exactly one wonder wrap in my 9-inch skillet.
For a single serving of the whipped topping, I used 1/8 cup of heavy whipping cream, 1 teaspoon of gentle sweet and a drop of vanilla.
For a single serving of the filling, I would use:
1/8 of the 8-ounce block 1/3 less fat cream cheese (Neufchatel cream cheese)
maybe 1/2 teaspoon grass fed butter
few drops of teaspoon vanilla extract
1-2 teaspoons Gentle Sweet or Swerve
tiny pinch of Mineral Salt
a few drops of lemon juice, optional
Name this recipe contest! ** CONTEST CLOSED ** Congrats to Sherri Bailey, winner of the THM Gift Certificate!
My daughter Ivy from my YouTube channel (Ivy Wants Food) suggested I come up with a better name for this dessert. So, I'm going to run a contest. Comment below with your idea, like my ThatOrganicMom Facebook page and then share the link to this recipe on any social media using the hashtag #cocoawonderwraps.
On April 30th I will take a poll on my ThatOrganicMom Facebook page and the winner will receive a THM goodie package from me including Psyllium Flakes and Gentle Sweet.
I have two months of THM Menus all laid out for you in this FREE eBook. Just scroll to the bottom of this page and download it!
Remember: Sharing is caring! Don't forget to pin this recipe to Pinterest!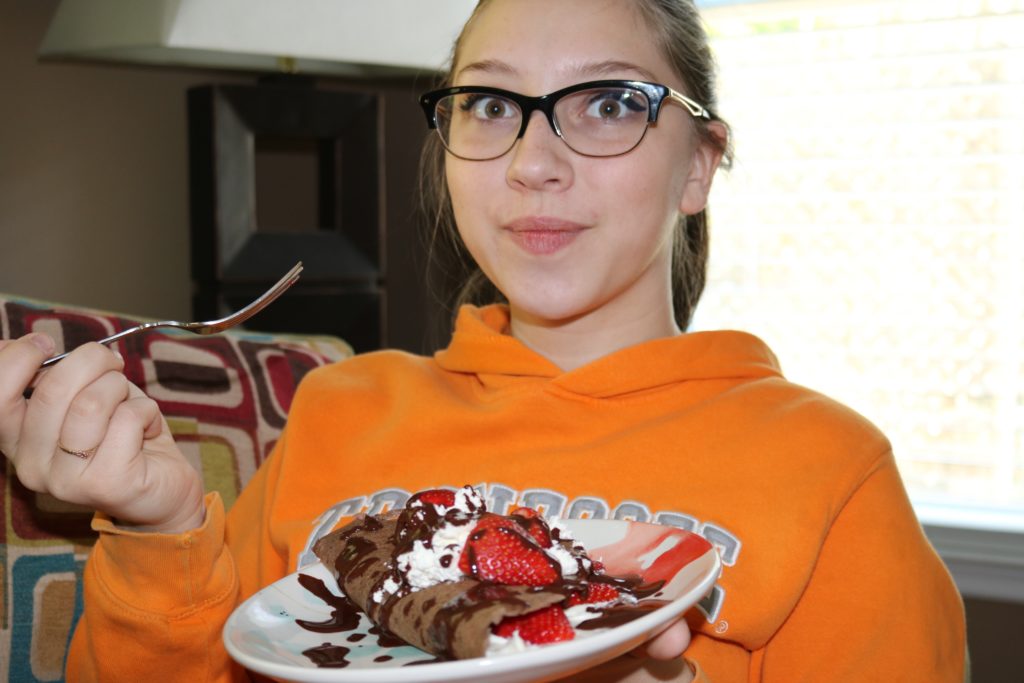 *all Trim Healthy Mama store links have been removed from this post, I apologize for any inconvenience*