Last Updated on October 22, 2021 by Rebecca Huff
When I say sumac, do you think about something that causes a rash? That's what I always thought of until I explored a spice shop back on one of our One Tank Road Trips. Now I am so happy that I discovered Sumac because it has so many uses AND here's the kicker its SO good for you.
The edible variety of Sumac is called Staghorn Sumac. Poison sumac has white berries and Staghorn sumac has red berries that last from spring through the summer. To see the difference between poison and staghorn sumac check out this post and video.
Sumac is considered a Mediterranean spice. It is used in Za'atar which is various herbs and spices like thyme. Sumac is an essential in the Turkish pantry.
Sumac is a delightful citrusy spice that adds an intense flavor in a way similar to salt because it doesn't cover or mask the flavor of the foods you put it on, rather it enhances the flavor. It is a dried flower that adds an earthy yet lemony tart pop of flavor to your dishes.
In addition to adding flavor to dishes Sumac boasts an ORAC rating over 1500 (Oxygen Radical Absorbance Capacity is basically a unit of measure for antioxidants… the higher the better). This powerful spice is actually used in many cultures for it's incredible healing properties. It is said to be anti-aging, antioxidant, anti-inflammatory, anti-fungal and anti-microbial. While I love to use Turmeric for it's health properties, Sumac is now going to be part of my arsenal as well!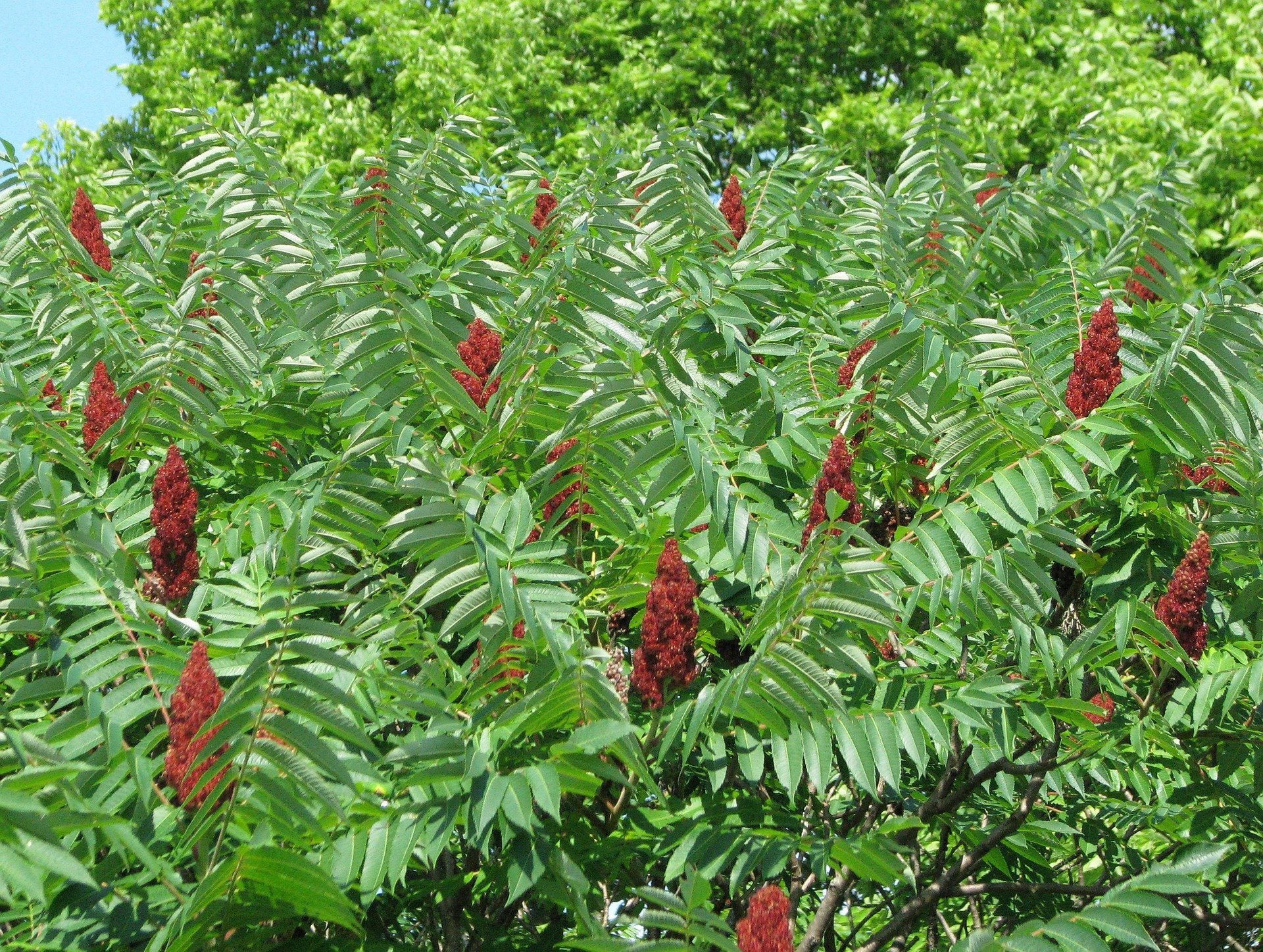 Here are some dishes in which I have used the spice sumac:
Hummus comes alive when you add a garnish amount
Roasted chicken becomes divine

Fish dishes…

Feta gets a new kick

Olive oil for dipping bread in gets a boost in health and flavor with a dash of Sumac

Popcorn (tastes just like salt and vinegar only better!)

Enhances the flavor of fried foods like nothing else

In caramelized onions, oh my word!!

Baked garbanzo beans with sumac and black pepper, yes please!

Meatloaf becomes a family favorite when you add this spice

Combine with orange juice, garlic, honey and soy sauce to make an amazing rib marinade
Hungarian Breakfast Bowl – add it along with the paprika
I have even added it to a roast beef and veggie sandwich (if you'd like to see the replay video of the sandwich just find me on Periscope!)
Just look at this yummy popcorn! My kids love it, they say it tastes like salt and vinegar. Have you ever used Sumac in cooking before? If so, please share your ideas in the comment section below as I would love to find more dishes to try my new favorite spice in!