Last Updated on November 4, 2022 by Rebecca Huff
Magnesium is an important mineral, which if you are deficient may cause weird symptoms.
Could a magnesium deficiency be undermining your efforts to stay healthy? Anytime I ever complained about a headache to my Dad, he would always tell me to take some Magnesium. I did, and it always worked. Rarely do I take over-the-counter headache medicine. Reading those warning labels always prevented me from going that route.
The Problem with Low Magnesium
Magnesium deficiency runs rampant in Americans and it leads to a multitude of health problems and can even contribute to early death.
In one long-term study, published in the American Journal of Clinical Nutrition, researchers found that the relative risk of sudden cardiac death (SCD) was significantly lower in women with the highest amounts of magnesium. Each 0.25-mg/dL increment in plasma magnesium was associated with a 41 percent lower risk of SCD.

American Journal of Clinical Nutrition
Disorders Caused By Magnesium Deficiency
The long-term effects of low levels of magnesium can be mild to severe.
Chest Pain
Muscle Spasms, Muscle Weakness
Loss of Appetite
Osteoporosis or Osteopenia
Hypertension (High Blood Pressure)
Migraine Headaches
Heart Disease, Abnormal heart rhythms, irregular heartbeat, arrhythmia
Get Better Sleep with Magnesium Intake
I started to study the link between sleep and health years ago. Your sleep will determine to a large degree how healthy or unhealthy you are.
According to Dr. Mark Hyman, Magnesium is THE relaxation mineral, so if you are not sleeping well, one of the easiest and fastest treatments is to supplement with magnesium. He also suggests that magnesium deficiency can be linked to inflammation and can help weight loss when added to your daily regimen. (2)
Mike Adams, the Health Ranger says you can help end carbohydrate cravings with the proper magnesium levels. "Since poor insulin health is directly related to acute and repeated carbohydrate cravings, it isn't surprising that sufficient magnesium supplementation can help end them." (3) That would explain how correcting a magnesium deficiency could help someone lose weight. If you are a Trim Healthy Mama, try the recipe for Earth Milk!
Signs of Magnesium Deficiency
Don't think you have a magnesium deficiency? Think again. "By conservative standards of measurement 65% of people admitted to the intensive care unit — and about 15 percent of the general population — have a magnesium deficiency." (4)
Other reports say it is actually closer to 80% of the population due to blood serum testing being inaccurate. (5) Another factor to consider when testing is that magnesium levels can change quickly depending on various factors such as stress levels, what you eat, your body's needs, and how well you are absorbing what you are taking. Each person has different needs depending upon diet, lifestyle, and supplementation.
From this short review, it is apparent that magnesium plays many roles in energy metabolism: as an enzyme cofactor, in electrolyte balance, and in the maintenance of the properties of various cell membranes.
Gastrointestinal Issues with Supplementation
I sometimes also supplement with a Magnesium glycinate supplement which is a chelated form of magnesium that is said to provide the highest levels of absorption and bioavailability.
My favorite brand is by Healthy Gut. This is typically considered ideal for those who are trying to correct a deficiency. I usually take it orally when I have been super stressed and rushing through my days for weeks on end.
Gut issues when you take a magnesium supplement? Try a different form.
Most forms of magnesium are hard on the gut. They can cause tummy rumbling, upset stomach, and loose stools – bad news for anyone already dealing with uncomfortable intestinal problems. Some common forms also lower stomach acid, which you never want to do if you're struggling with gut issues. Magnesium-HP is made with magnesium glycinate, a form of magnesium bound with glycine. This is the most gentle form for your gut and reduces the chance of stomach discomfort.

Healthy Gut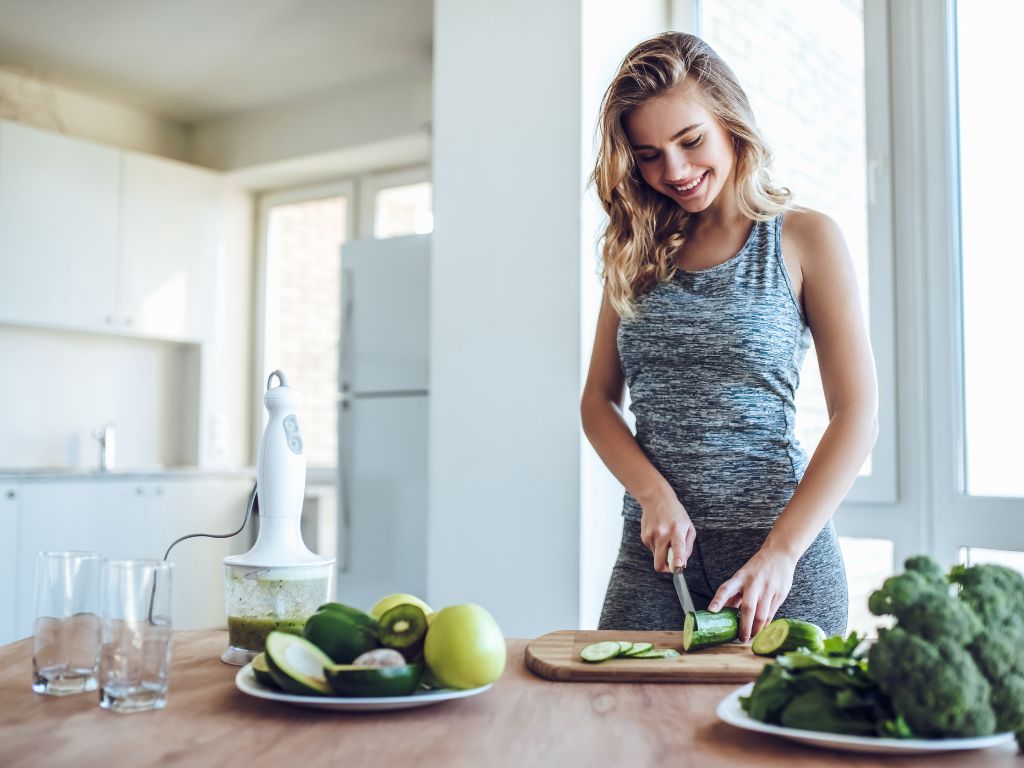 People who may have low magnesium levels
Some people may have low magnesium levels in spite of taking enough magnesium.
celiac disease
crohn's disease
people using proton pump inhibitors
Magnesium is critical for the optimization of your mitochondria, which have enormous potential to influence your health, especially the prevention of cancer. In fact, optimizing mitochondrial metabolism may be at the core of effective cancer treatment. But your mitochondrial function is also crucial for overall good health, energy, and athletic performance.

source
Overlooked Symptoms of Magnesium Deficiency
The signs your body sends you may are usually ones associated with other health conditions as well. Watch out for:
Abnormal heart rhythms

Anxiety

Asthma

Blood clots

Bowel diseases

, constipation

Chronic Fatigue

Cramps

Depression

Diabetes

Heart Disease

High Blood Pressure

Hypoglycemia

Insomnia

Kidney Disease

Liver Disease

Migraines

Muscle cramps

Osteoporosis

Seizures

Tooth Decay

Weight gain or difficulty losing weight
Truly weird symptoms of magnesium deficiency may include chocolate cravings, panic attacks, phobia, and even delerium. (source)
Factors Contributing to Magnesium Deficiency
You've heard it before, the soil is not what it used to be. The soil that we farm in has been depleted over the years.
In addition to soil depletion, there are several factors that can contribute to our deficiency. Pharmaceutical drugs are a huge factor. What we consume on a daily basis from caffeine to sugar and alcohol can deplete our stores of magnesium.
Taking the wrong ratio of Calcium to Magnesium in supplement form can actually cause more harm than good, according to doctors, the ratio should be 1:1. (6)
How to Know if You Are Magnesium Deficient
Early signs of deficiency may include headaches, nausea, and vomiting, fatigue, or weakness. More chronic deficiency can lead to far more serious symptoms such as:
If you've recently had a blood test, you might assume it would show a magnesium deficiency. But only 1 percent of magnesium in your body is distributed in your blood, making a simple sample of magnesium from a serum magnesium blood test not very useful.

Most magnesium is stored in your bones and organs, where it is used for many biological functions. Yet, it's quite possible to be deficient and not know it, which is why magnesium deficiency has been dubbed the "invisible deficiency." (source)
Drinking excessive amounts of caffeine or soda can deplete this mineral from the body. Many older adults, especially women in menopause, have this deficiency. Those suffering from an impaired digestive system such as leaky gut, Crohn's and Ulcerative Colitis.
Hypomagnesemia, a serum magnesium less than 1.8 mg/dL, is rare. However, , unless you're taking magnesium supplementation, you're most likely deficient.
According to clinical research, sublingual epithelial cell magnesium testing is the most accurate, painless way to check your levels. An RBC blood test will measure magnesium in the red blood cells and is more accurate than most tests.
Although, the easiest and least expensive way to know is just to pay attention to your body!
One way I know I have a lack of magnesium is that I start getting a muscle twitch, or sometimes if it's bad, I get muscle cramps. When someone is deficient in magnesium, muscle-related issues such as cramping, twitching and facial tics to chronic insomnia start. Diarrhea can be a side effect of too much magnesium.
Other Ways to Correct a Magnesium Deficiency
The health benefits of eating magnesium-rich foods such as leafy greens will contribute to your overall wellness. However, if you have any issues with absorption, you may struggle to get enough through food alone.
In addition to supplementation, I try to drink green juice when I have time to make it. I also try adding a handful of greens to my smoothies. It's especially important for athletes, very important for runners.
Transdermal
I take magnesium in several ways. The easiest is by taking Epsom salt baths using Epsoak Epsom Salt. Epsom salt is a magnesium sulfate that can absorb into your body through your skin (transdermal). I also keep a tub of Ancient Minerals Magnesium Bath Flakes for when I really want to wind down before bed. It's as easy as adding some to your bath water!
I have also used Ancient Minerals Magnesium Oil
before, but I didn't like the way it made my skin feel. One reason I've used magnesium transdermally is low stomach acid. By using it on my skin I don't have to rely on my digestive system to get the most out of a supplement.
You can also do this by making Magnesium Body Butter.
I made several batches of this magnesium body butter to share with my friends and family at Christmas. It looks beautiful in little jars and I love to give a gift that contributes to better health! Watch my video review on the recipe by clicking this link.
How long to recover from Magnesium Deficiency
Thankfully, it's not hard to improve levels of magnesium with supplementation and a healthy diet.
My favorite way to bring up my levels is by taking a bath in Epsom salts or magnesium flakes. If you don't enjoy baths, you can get the same benefit by soaking your feet in an Epsom salt bath. That is because Epsom salt is a form of magnesium that is easily absorbed through the skin. When you take an Epsom salt bath, you may feel relaxed and sleepy afterward.
One way you can get more is by drinking green juice. Focus on leafy greens. When I make juice I no longer add fruit to it at all. However, if you are just starting out you might want to add a small piece of fruit or otherwise a pinch of stevia to make it more palatable.
Foods that contain or improve magnesium absorption:
Pumpkin Seeds
Cashews
Whole Grains such as Brown Rice or Oatmeal
Even though I eat magnesium rich foods and do Epsom salt soaks, I still supplement with magnesium. Magnesium is quite safe so you don't have to worry about taking too much.
The recommended dietary allowance (RDA) for magnesium ranges from 310 to 420 mg per day, depending on your age and sex. However, some researchers believe we may need anywhere from 600 to 900 mg/day for optimal health.
When it comes to magnesium the nutrients calcium, vitamin D, and K2 also come into play. These four nutrients work together synergistically, with one supporting the other. All of them are needed in order for each individual nutrient to perform properly.
This powdered form of Magnesium Glycinate is a chelated form of magnesium that offers effective levels of absorption and bioavailability.
If you have found that you are consistently having low Vitamin D, it could be because you also need to add in this mineral! Supplementing might be just what it takes to bring vitamin D up to an optimum level.
Sources

Cheungpasitporn, W et al. "Hypomagnesaemia linked to depression: a systematic review and meta-analysis." Internal medicine journal vol. 45,4 (2015): 436-40. doi:10.1111/imj.12682
Mervaala E, Pere A, Lindgran L, et al: Effects of dietary sodium and magnesium on cyclosporin A-induced hypertension and nephrotoxicity in spontaneously hypertensive rats. Hypertension 1997; 29:822-827
Nowson C, Morgan T: Magnesium supplementation in mild hypertensive patients on a moderately low sodium diet. Clin Exp Pharmacol Physiol 1989; 16:299-302
Olhaberry J, Reyes A, Acousta-Barrios T, et al: Pilot evaluation of the putative antihypertensive effect of magnesium. Magnes Bull 1987; 9:181-184
Resnick L: Magnesium in the pathophysiology and treatment of hypertension and diabetes mellitus: where are we in 1997? Am J Hypertension 1997; 10:368-370
Rude RK: Magnesium metabolism and deficiency. Endocrinol Clin North Am 1993; 22:377-390
Disclaimer
The content shared through this website, or social media pages, or any other materials distributed by ThatOrganicMom is intended to provide helpful and informative material. I am not a doctor or nutrition professional, and do not provide medical advice. Readers are advised to do their own research and make decisions in partnership with their health care provider. If you are pregnant, nursing, have a medical condition or are taking any medication, please consult your physician. Nothing you read here should be relied upon to determine dietary changes, a medical diagnosis or courses of treatment.
The advice & statements on this blog have not been evaluated by the Food & Drug Administration. Any information on this blog is not intended to diagnose, treat, cure, or prevent any disease.
I may receive monetary compensation or other types of remuneration for my endorsement, testimonial, and/or link to any products or services from this blog. Please know that I only recommend or endorse products and services that I personally approve of and appreciate, and feel would be helpful for readers. All ideas and opinions expressed are completely my own. Thank you for supporting ThatOrganicMom blog! If you have any questions, feel free to contact me.