Happy National Doughnut Day! Traditional doughnuts are typically not so healthy. For those of you who prefer to indulge in healthier doughnuts, there are plenty of recipes to choose from. I have gathered twelve of my personal favorites for you to try!
What makes traditional doughnuts unhealthy? They are made with white flour and white sugar, then possibly fried. Foods fried in oil at high temperatures contain trans fats which have been proven to increase risk of heart disease, cancer, diabetes, as well as obesity.
These healthy doughnut recipes are sweetened with coconut sugar, maple syrup, honey or sugar-free sweeteners like stevia, monk fruit, and erythritol. The dough may also consist of coconut, nut, or other gluten-free and low-carb flours. Baking doughnuts is also preferable to frying. You can grab a couple of doughnut pans and make your own healthier doughnuts to celebrate.
Lemon Glazed Doughnuts
Low-Carb Lemon Glazed Doughnuts – You might not have expected a lemon doughnut to be at the top of the list, but lemon is my favorite flavor in the world. So we have a simple lemon glazed doughnut made with almond flour. You won't want to skip adding some lemon zest to your finished doughnuts; just make sure you scrub your lemons before zesting!
Chocolate Doughnuts
Chocolatey Doughnuts – Now we're talking! Chocolate doughnuts are also at the top of my list because, chocolate. You can use this chocolate doughnut recipe to make plain chocolate cake doughnuts that are healthy enough to enjoy as breakfast. There are plenty of ways you can alter these chocolate doughnuts, so use your imagination!
Matcha Doughnuts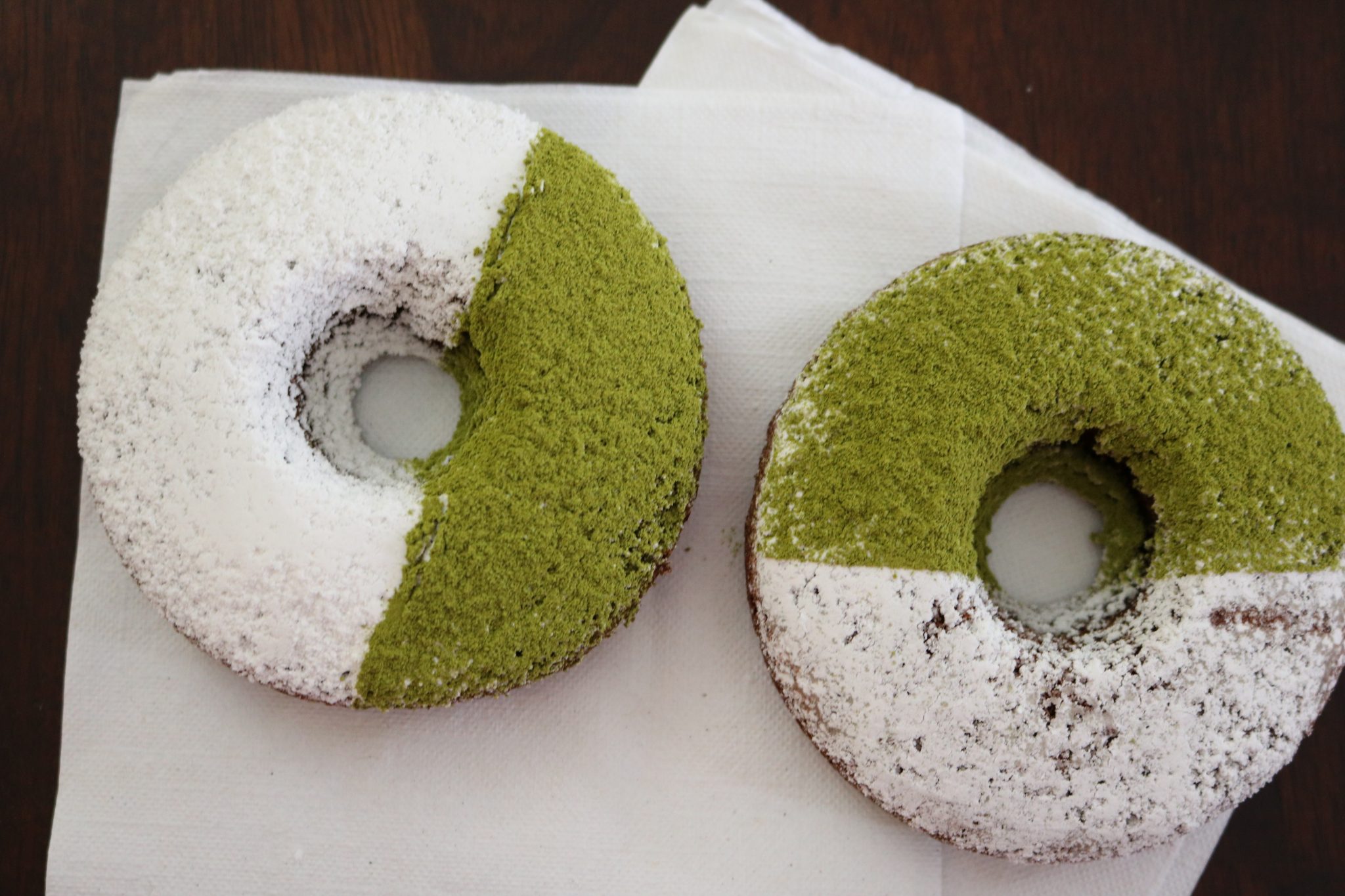 See what I mean here? You can use the same recipe as above with a topping variation to make these beautiful and amazingly healthy Matcha Doughnuts! A while back I did a "matcha series" where I came up with a few recipes using matcha powder. Matcha is a powder made from specially grown green tea leaves and is rich in antioxidants called polyphenols. Adding matcha to your diet may help reduce the risk of heart disease and cancer.

Peanut Butter Drizzled Chocolate Doughnuts
These yummy chocolate peanut butter doughnuts are lightened up by using yogurt. Try this version with gluten-free flour and instead of powdered sugar, use powdered erythritol. This will cut down on the number of carbs from sugar in this recipe. You could also use a brown sugar substitute or coconut sugar. Skip the candy on top and go for a simple peanut butter glaze.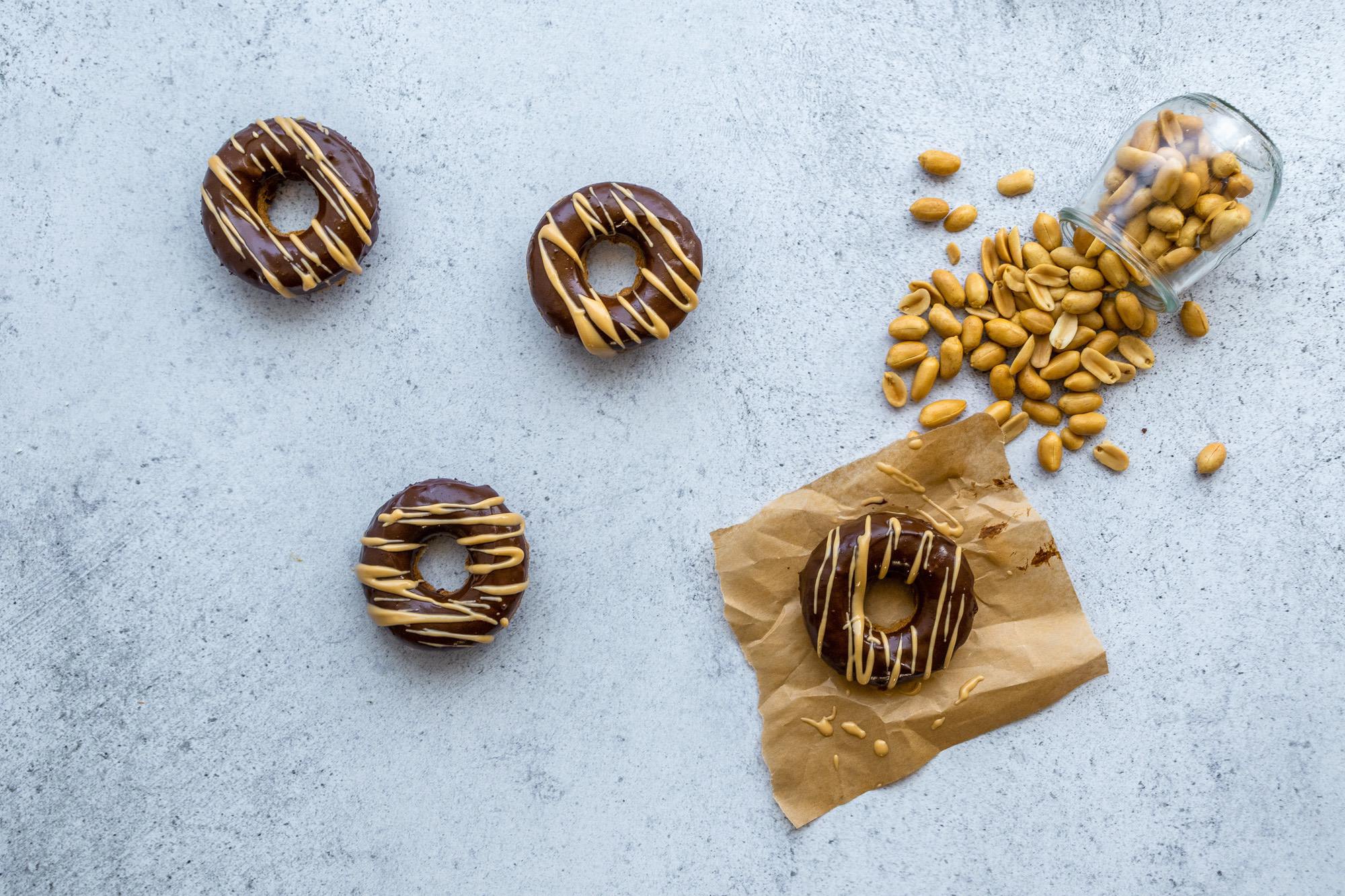 Healthy Baked Cinnamon Coconut Sugar Powdered Donuts
These cinnamon and coconut sugar doughnuts have a deep rich flavor that beats white powdered sugar hands down! Coconut sugar is less refined and contains more minerals than white powdered sugar, and the texture is more pleasing, so give it a try.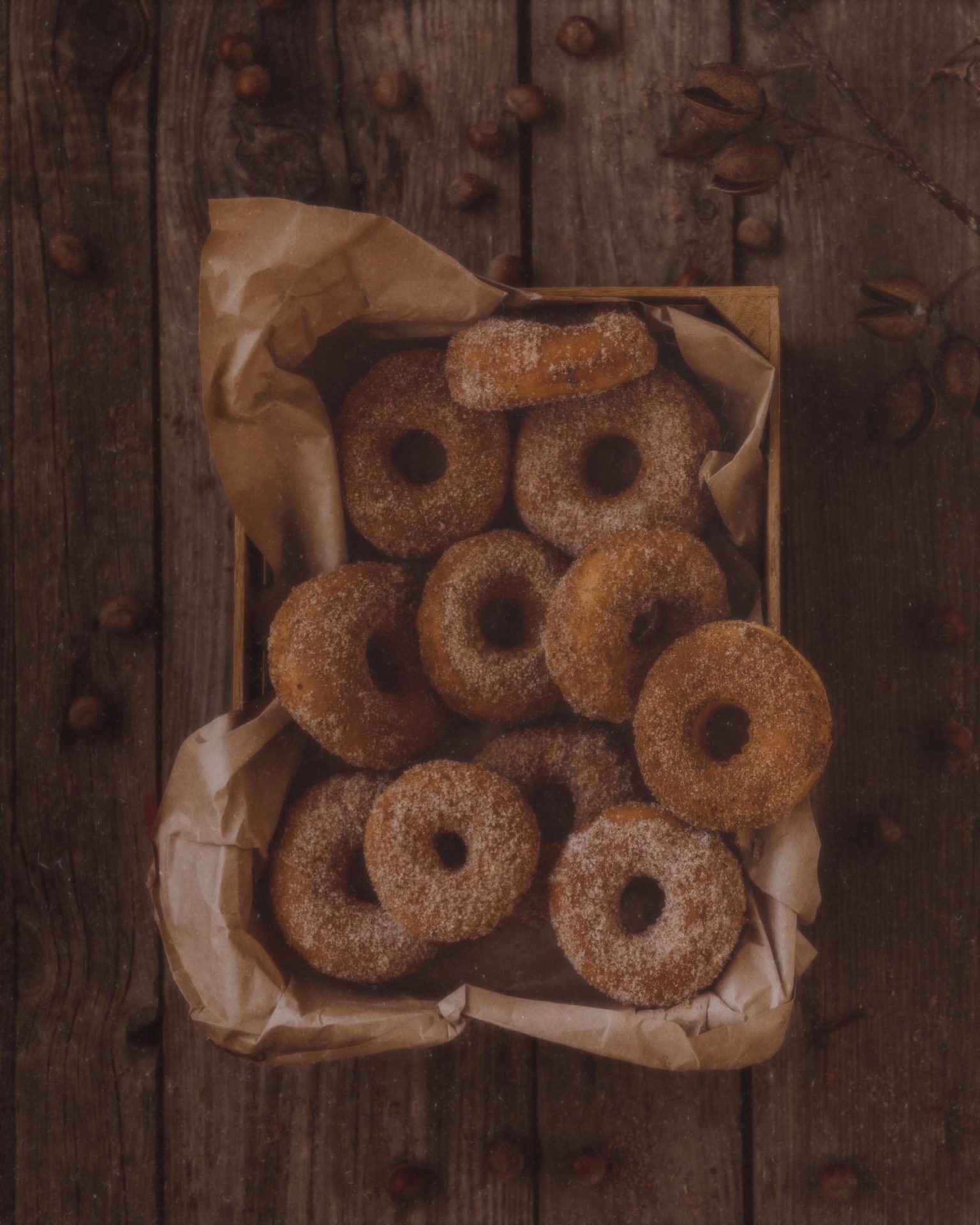 Do you have a healthy doughnut recipe that you rely on to get you through your doughnut cravings? I'd love to add it to this list, so feel free to link it in the comments or email it to me at [email protected]
Happy National Doughnut Day!