Shawna and I spend a lot of time together in the kitchen. We enjoy being together, creating recipes, and eating food! She does a lot of baking on her own as well. Kids can do a lot in the kitchen when given the opportunity.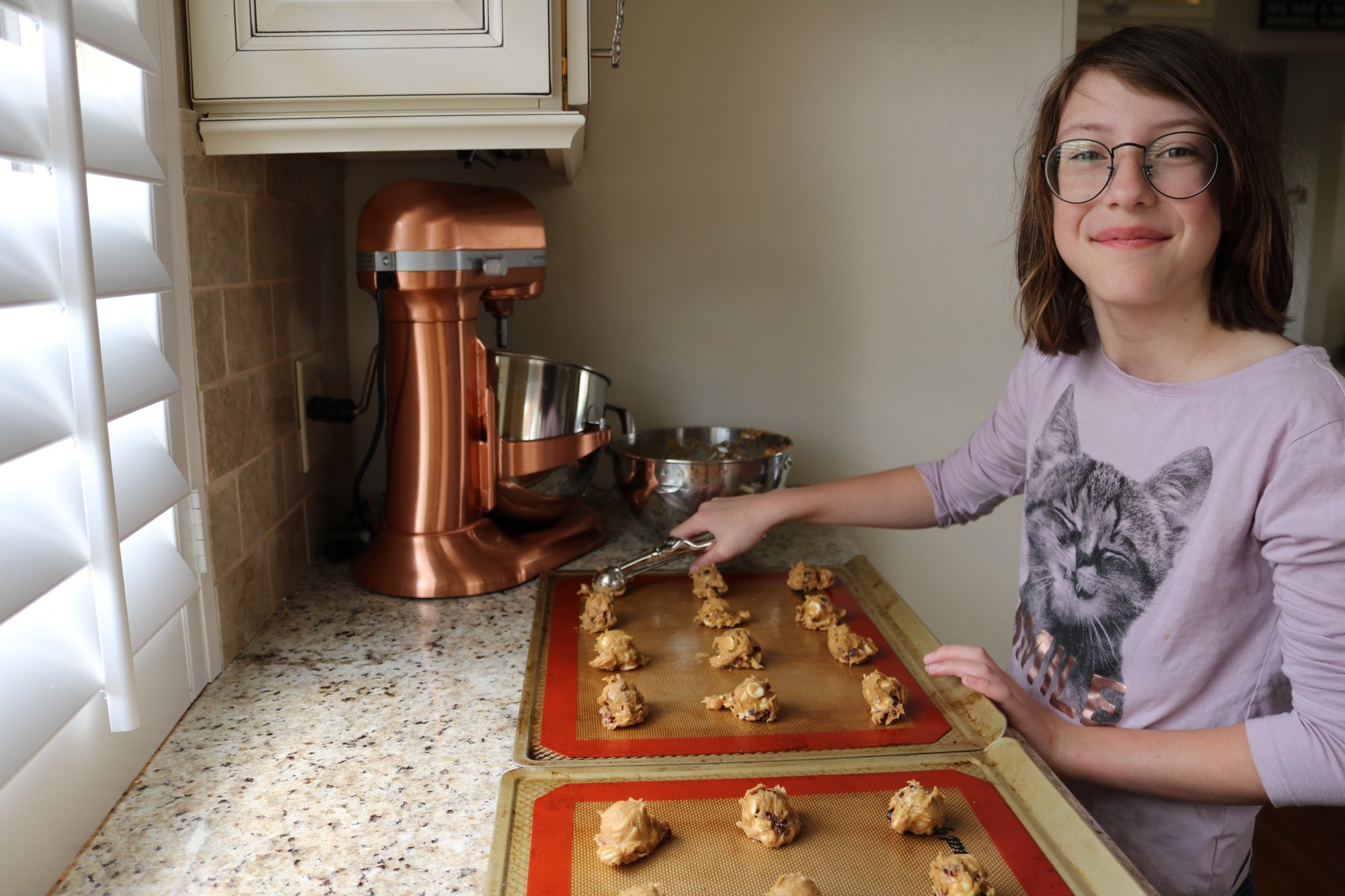 Recently, someone left the lid off the jar of chocolate chips, which I discovered when I tried to pick them up but ended up spilling the entire jar.  Just as I was about to whip up a batch of chocolate chip cookies.
We started digging around the pantry for alternatives and found cranberries, white chocolate chips and some macadamia nuts.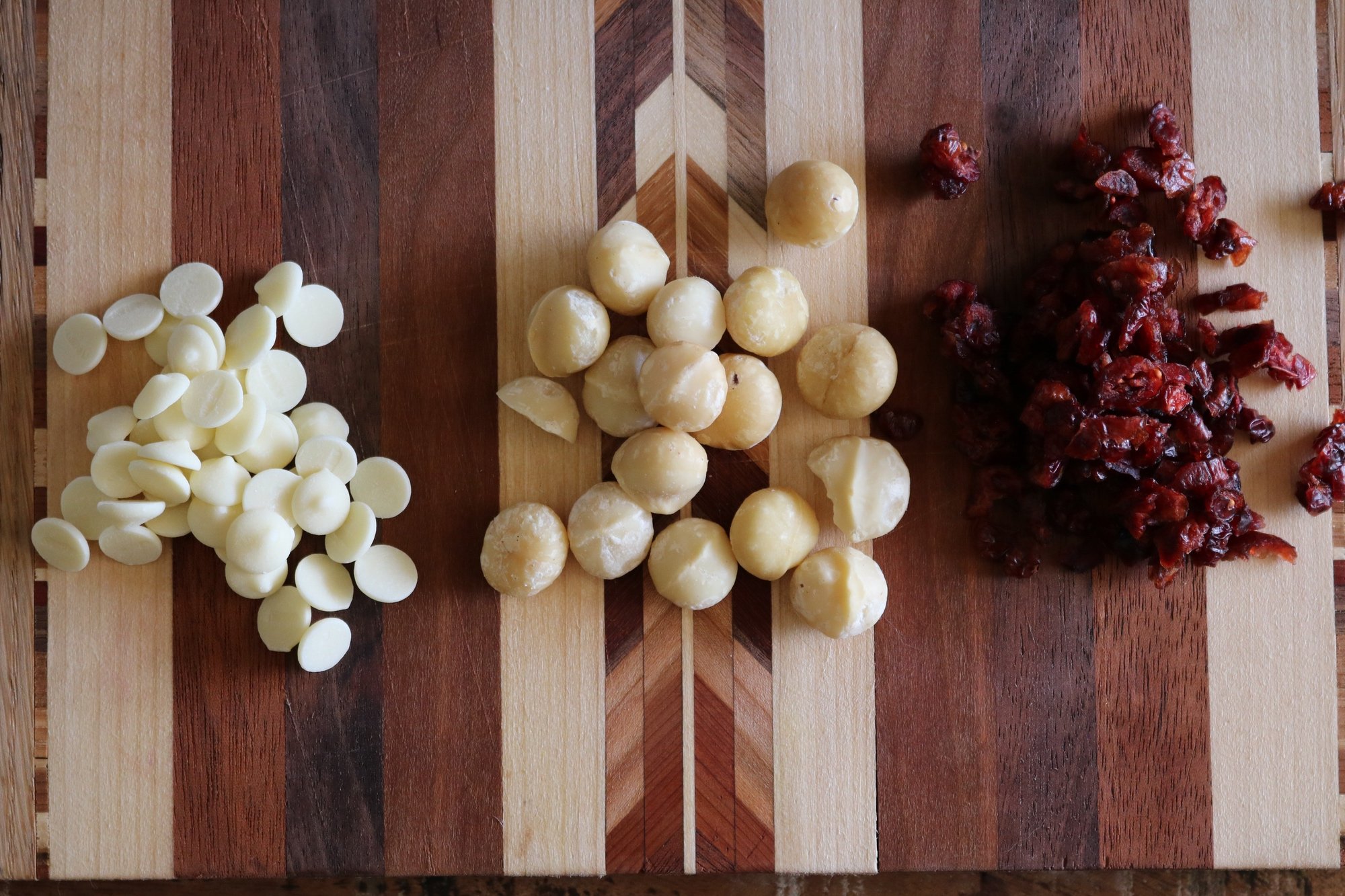 The kids were in need of a cookie fix, so I set about making some using the ingredients we had on hand.
The results were so scrumptious we had to share!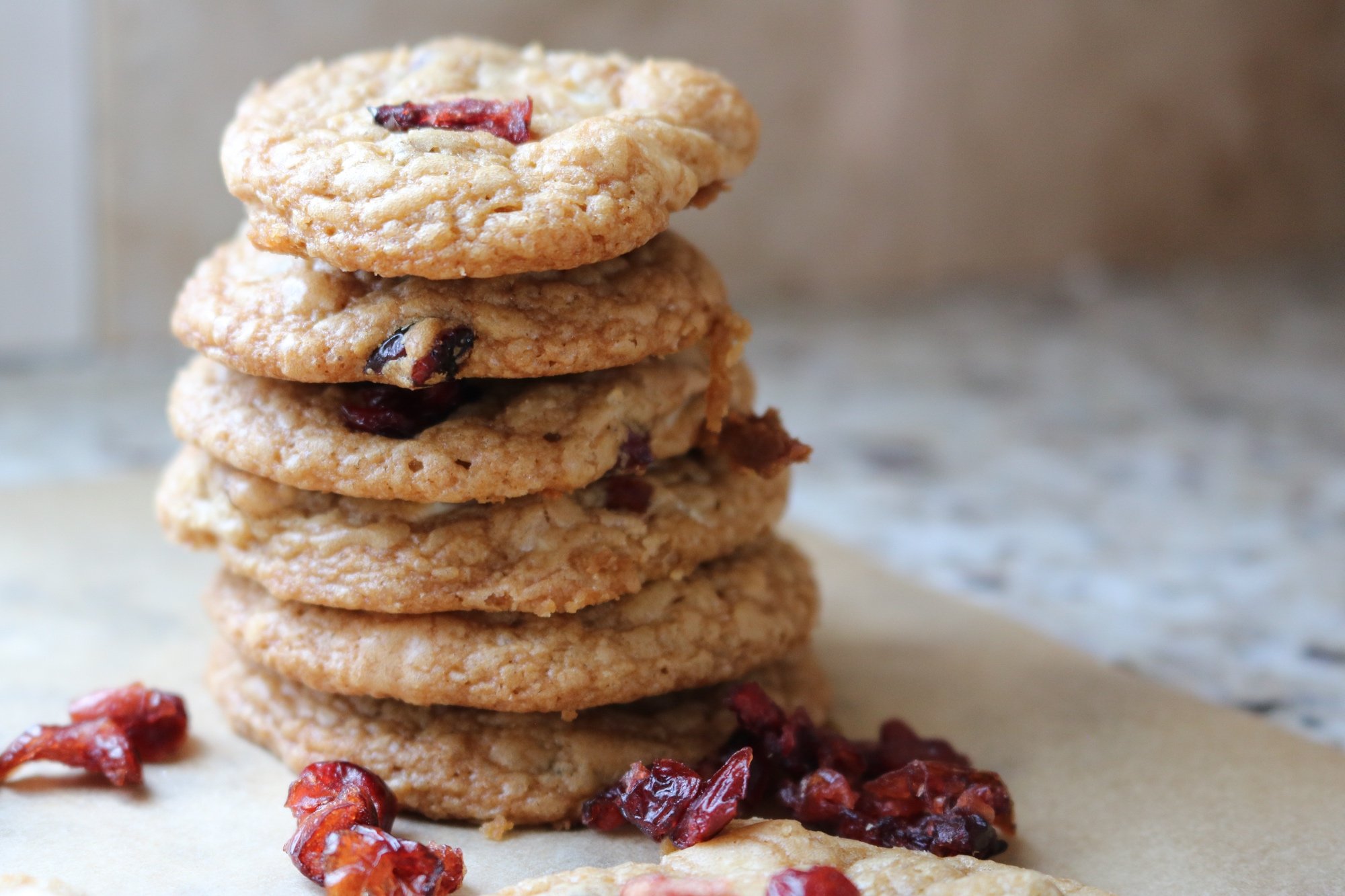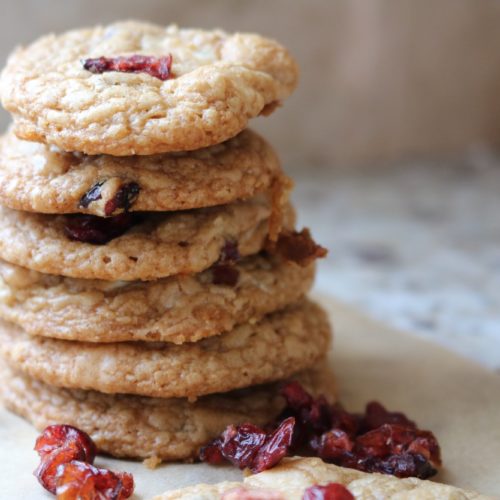 Cranberry, White Chocolate Chip and Macadamia Cookies
Ingredients
1

block Kerrygold butter

or 1 cup butter of choice, softened

1

cup

coconut sugar

1/2

cup

cane sugar

2

eggs

or Neat egg substitute - see blogpost photos

1

Tablespoon

vanilla extract

or you could use orange extract if you have it - that's my favorite

3

cups

flour

can also use gluten free baking flour

1

tsp

baking soda

1/2

tsp

salt

1/2 - 1

cup

cranberries

we used julienned

white chocolate chips

handful macadamia nuts

chopped
Instructions
Preheat oven to 350 degrees Fahrenheit

Mix butter and both sugars on medium speed for 1 minute

Add eggs or egg replacer and extract, mix 1 minute

Sift together flour, baking soda, and salt then add to mixture about half a cup at a time, adding more each time the mixture becomes mixed well. Mix just until blended together, don't over mix or the cookies may be tough.

Mix in cranberries, chips, and macadamia nuts, just until combined.

Chill dough for 10 minutes in fridge.

Bake for 10 minutes.

Cool on wire rack.
When baking with regular wheat flour, it's important not to overwork the dough, which will make it tough. This is because flour contains the protein gluten. Mix just until blended for the best-textured cookies.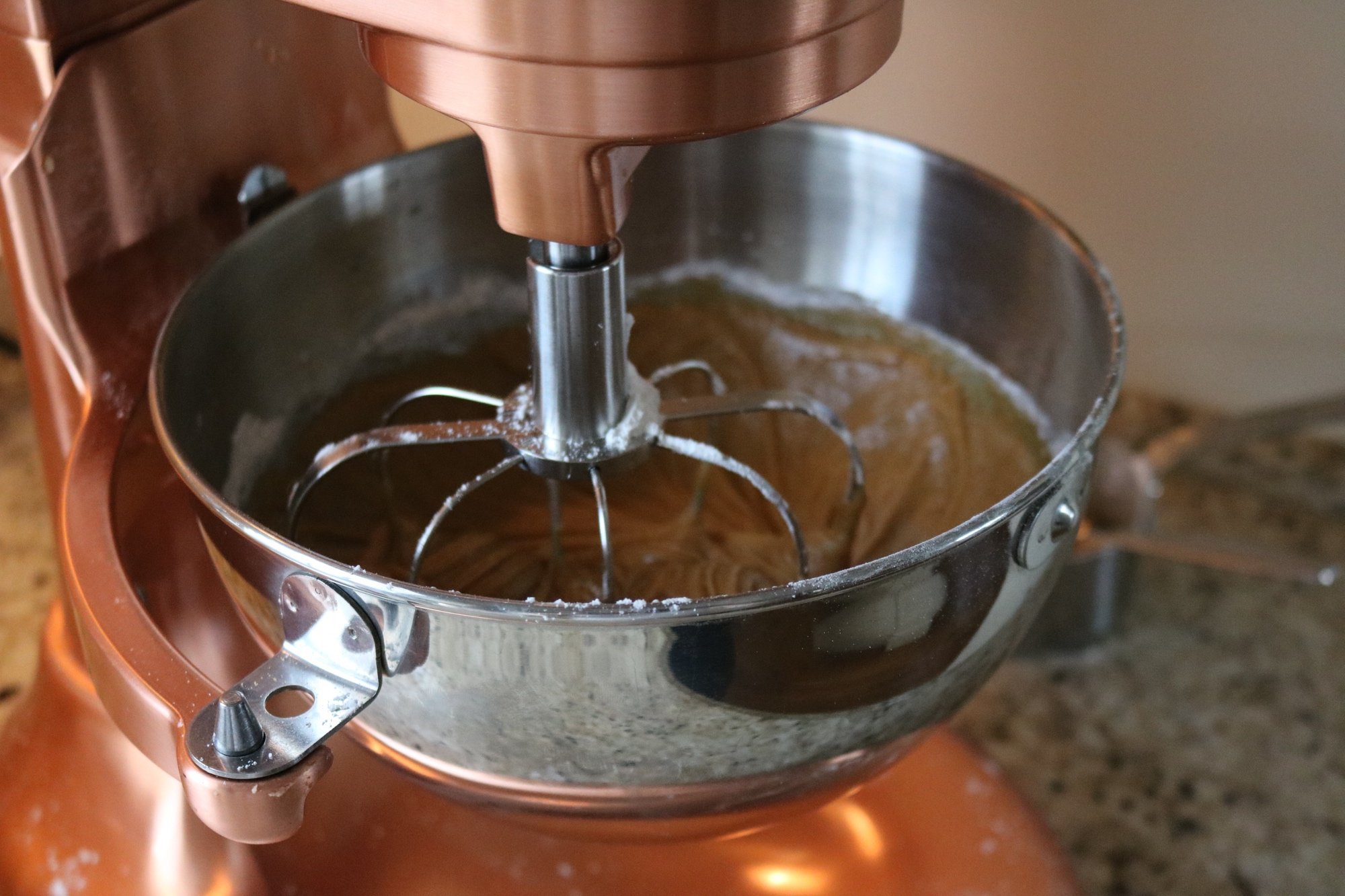 I usually use silicone baking mats but sometimes substitute parchment paper. If you're in a hurry, for faster clean up, go with the unbleached parchment paper.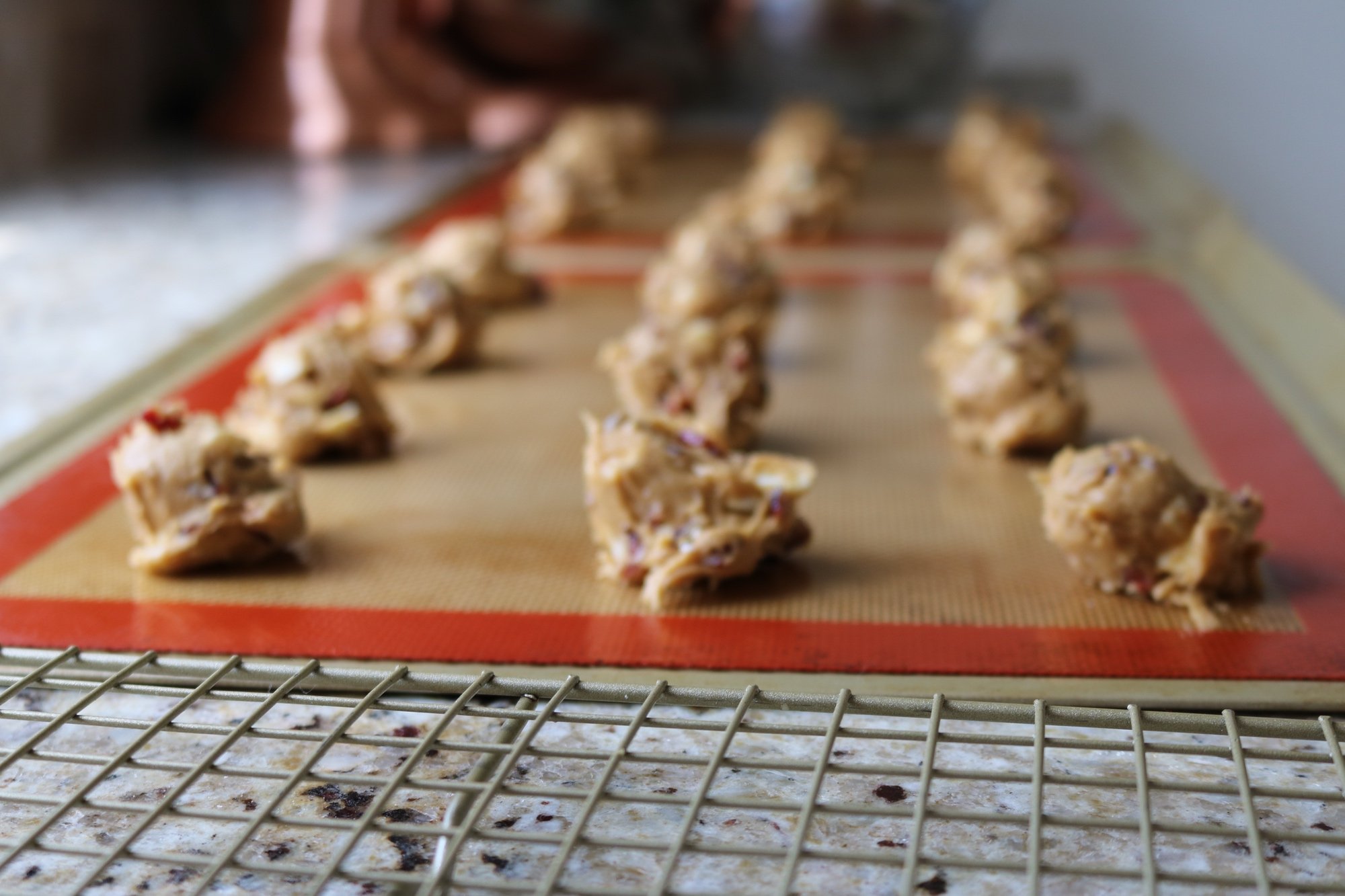 For those with egg allergies, try using neat egg as a substitute. Works great! Gluten free baking mix also works, just choose one that measures cup for cup like flour.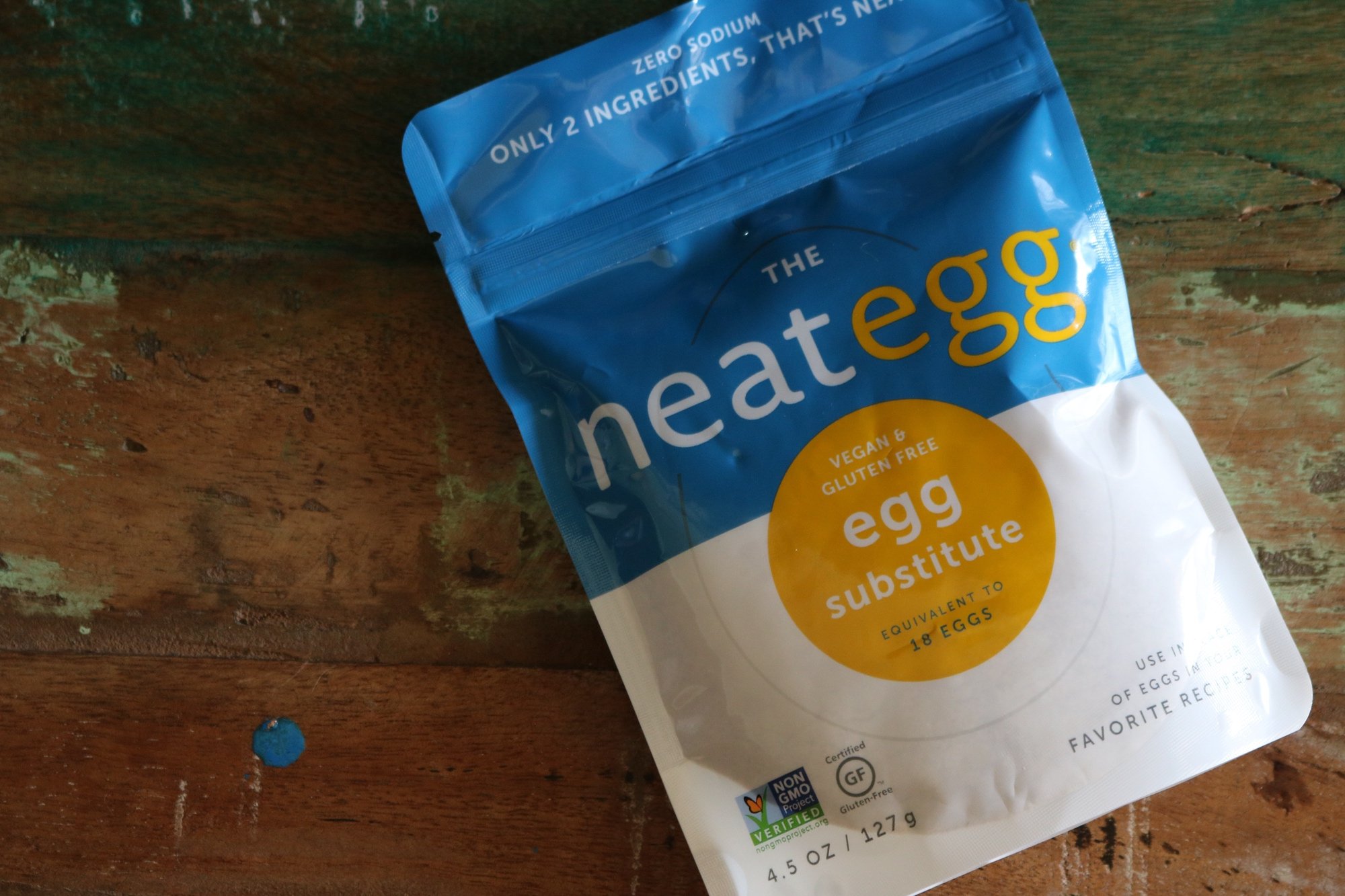 So what are you waiting for? Let's get baking! Don't forget to pin this recipe!