Last Updated on June 30, 2022 by Rebecca Huff
Here are five tips for packing a lunch kids will love.
Do you have a picky eater who brings home their uneaten lunches day after day, or even worse, your child comes home hungry, and you don't know what or how much they have eaten at school?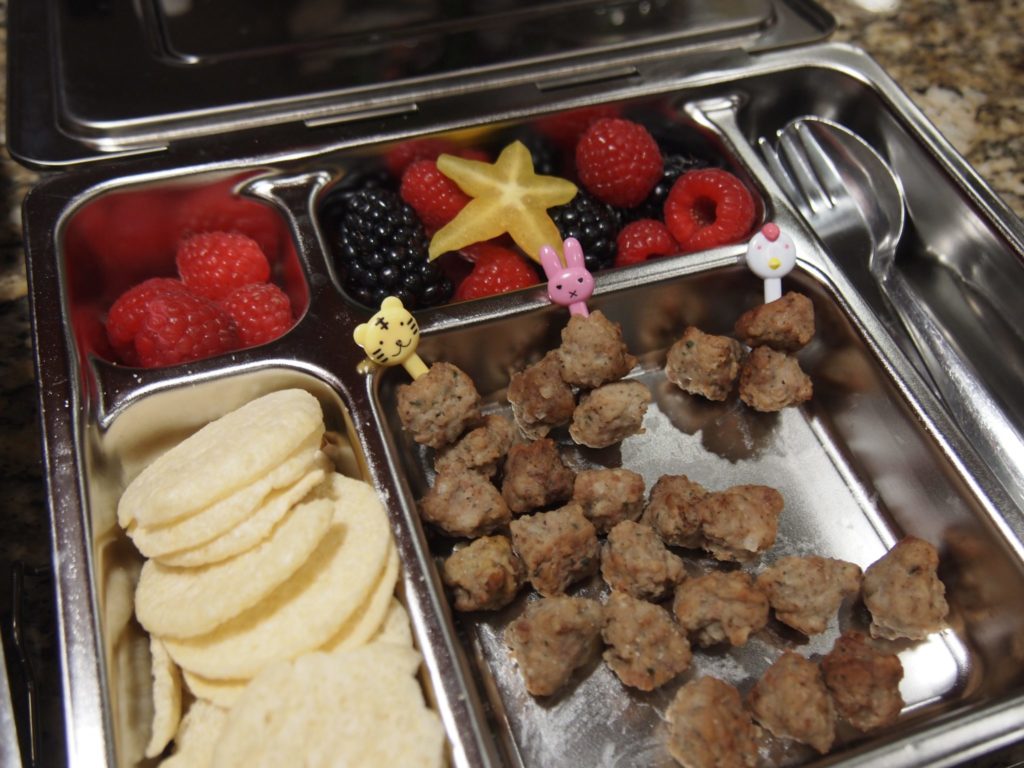 I also employ "sneaky" methods to get her to eat vegetables. You may want to avoid sending a portion of food in the lunchbox your child hasn't already tried, or you're unsure if they will like it.
Make it colorful by using a variety of colors from the rainbow; fruits and vegetables come in so many colors. Try not to use the same ones over and over unless your child refuses.
You might try to introduce the new food repeatedly at various meals at home first. The more you expose your child to the food, the less "weird" and "icky" it will seem.
Make it easy to eat. For example, wraps that stay together and avoid things that fall apart.
When it comes to fruit, peel the oranges, and bananas, pull the grapes off the stems and slice the apples.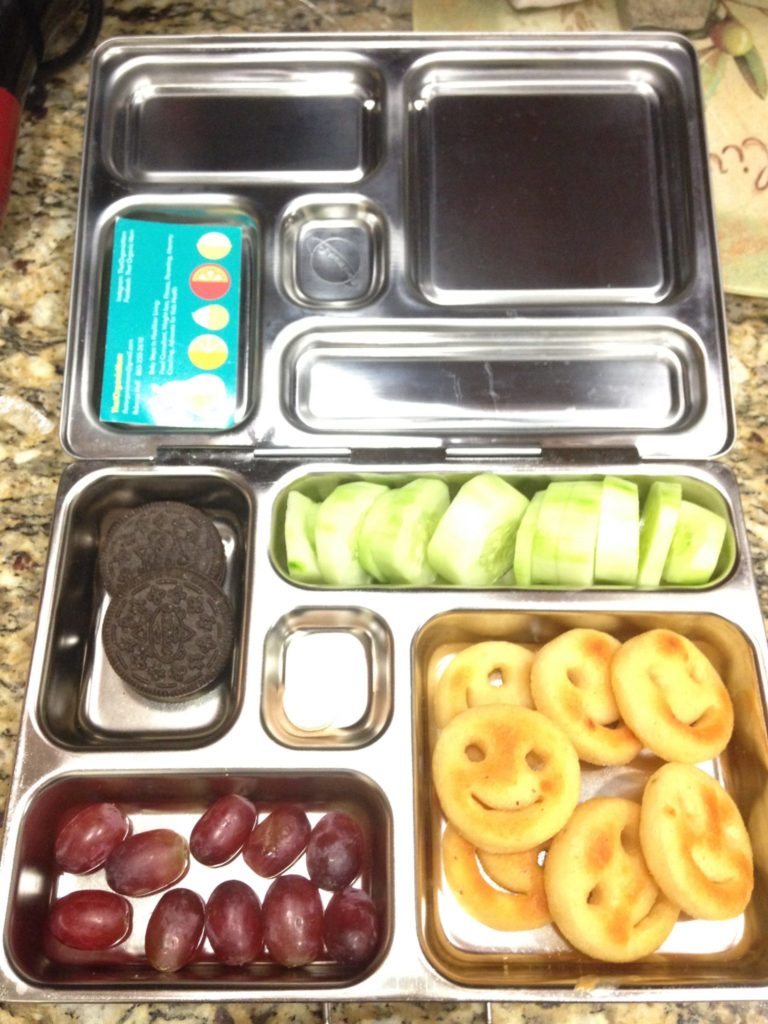 For sandwiches, you'll want to cut them in half. Holding the sandwich will be easier if you don't add a lot of slippery items, like pickles and tomatoes. In addition, these ingredients may cause the bread to become soggy.
Kids love to stab their food; that's just kids. If they can poke at it they are more likely to continue eating. If you send meatballs or cut meat and cheese cubes, add a pick so your child can stab and eat it.
Make lunch cute by using shapes, containers, forks, picks, chopsticks, and attractive containers. Visual appeal will encourage them to eat everything in their box.
Most children love to eat things cut into shapes. Invest in a few large cookie cutters for your child's sandwiches. It doesn't take much time, and you can save the edges for another use.
For example, use bread edges to make a French Toast casserole. Another idea for leftover bread is to save them for making bread crumbs.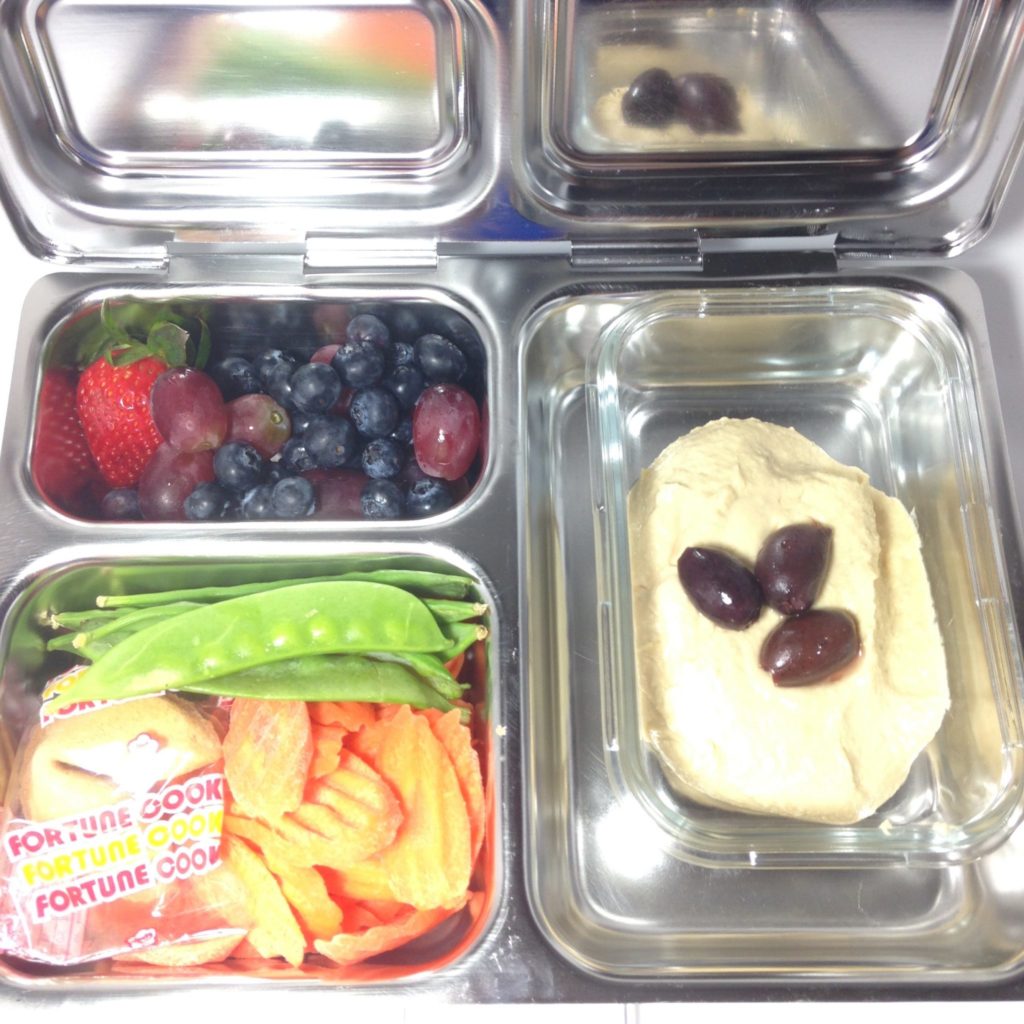 Cheese leftover pieces can be thrown into mac-n-cheese or chopped up for salads.
Give your child's lunchbox some variety. Mix it up with some non-sandwich lunches. Try not to pack nut butter and jelly every single day.
How about packing meatballs, cubed chicken, skewers with veggies and cheese, wraps, veggie sushi, tacos, burritos, spring roll wraps, dumplings, pockets, pitas, or hummus and veggies for dipping.
You might like to use fresh veggies and fruits, but try switching it up with dried fruit, flash-dried veggies, or dehydrated ones. Although, you might want to make sure your children like these items before sending them to school.
My children like to be part of what is happening, and packing lunch is no exception. They want input into what goes in their lunches, and if I let them, they like to participate in packing.
Sometimes I'm in a hurry, so I must finish lunch-packing quickly. Most days, they are on their tiptoes trying to "see what's in it" for the day. Ask for their help! It does not have to be complicated. You can always KISS (keep it simple, sweetie):
Just remember to have fun with it. Don't stress out trying to have a perfect lunch for picky eaters. Focus on what you know they will eat and build on that. I spend less than 15-20 minutes on lunches each morning. I make breakfast and lunches for six people every day in 30 minutes or less. The key is to keep it as simple as possible.
Sometimes I make an adorable bento lunch box with a bunch of cute cutouts and such, but it is rare. I know there are pictures of more beautiful and intricate-looking lunches, but I'm not creating a work of art (and kudos to those who do, like these.)
My focus is consistently feeding my children a healthy lunch. My goal is to provide them with a well-balanced, healthy, and nutritious meal that will keep them full until after-school snacks.