Last Updated on July 20, 2022 by Rebecca Huff
One week into my sourdough bread-making journey I started wondering what to do with sourdough discard. Now I have more ideas than I have time for.
Meet Leonardough! I feed him every day and in return, he helps me make healthier baked goods. My kids love sourdough bread and in the past, I would buy them loaves at a local bakery. That was before Leonardough.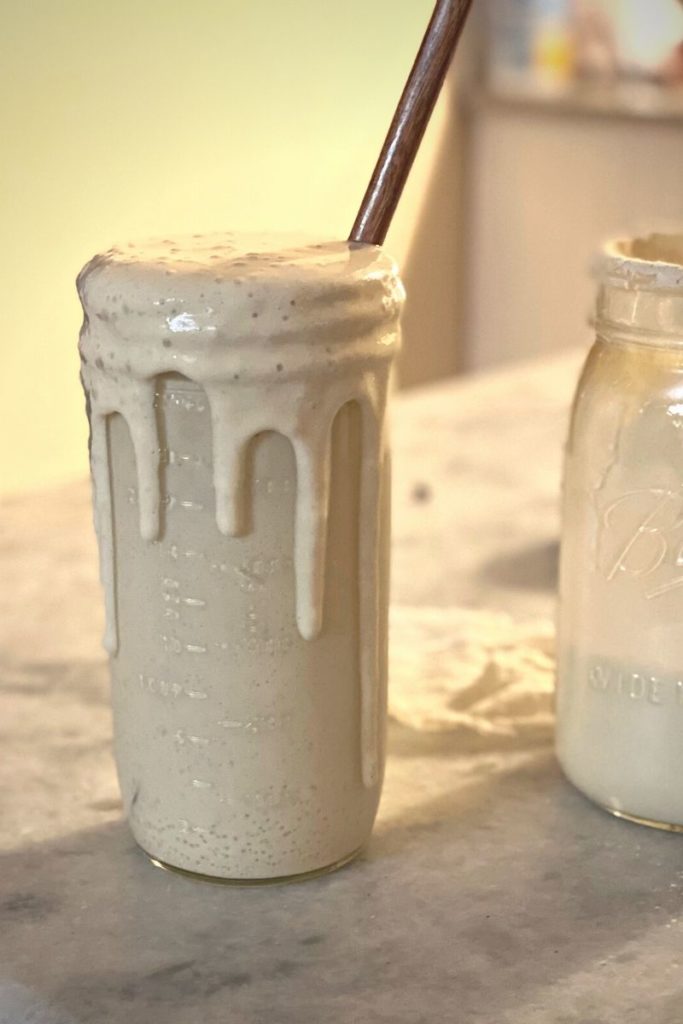 Now, before we get going on what to do with sourdough discard, let me clear up a few things.
I am not an expert at sourdough, but I am an excellent curator of sourdough content.
Anyone can learn to bake with sourdough, including kids.
There are countless ways to use sourdough discard; many of which I'll share below.
Sourdough is healthier than regular bread; more on that later.
I'll share links at the bottom of this post if you'd like to go more in-depth into points 2-4.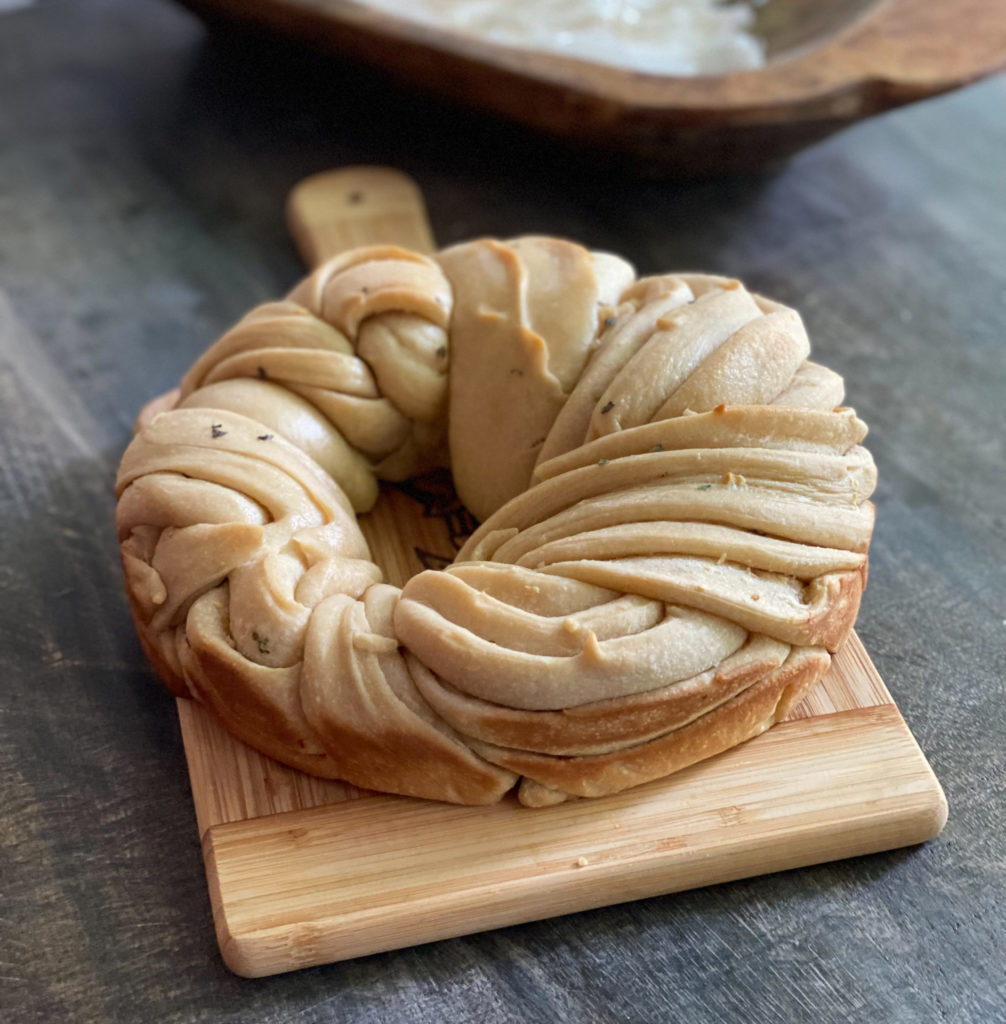 What is Sourdough Discard?
Sourdough discard refers to the bit of sourdough that one removes from a starter before feeding it. Still confused? Let me explain. (And if you already understand sourdough discard, please skip to the next heading.)
The first step in creating sourdough is allowing flour and water to ferment. This creates a sourdough starter. You can make a sourdough starter from scratch or buy a culture online from Cultures for Health. 
Alternatively, some people get fully "ripe" sourdough from a friend. I've given away my discard to several people since I started mine. Sharing leftover starter makes you feel good inside!
Back to the starter…
It helps if you understand that sourdough starter is a living culture, sometimes called levain (because basically, it is a leavening agent.) In the first few days you're feeding a starter it doesn't have a lot of activity, but it gets better the more time passes by.
The yeast and bacteria that make your starter "alive and active" is what you are feeding when you add flour and water. Once you get those cultures thriving, you can use it as a leavening for your bread.  
Prior to feeding it, you remove part of the sourdough or it will become overly acidic. The part you remove is called the discard, leftover, or toss-off. Discard can be used to make another baked good, or it can be, well, discarded. More on that later.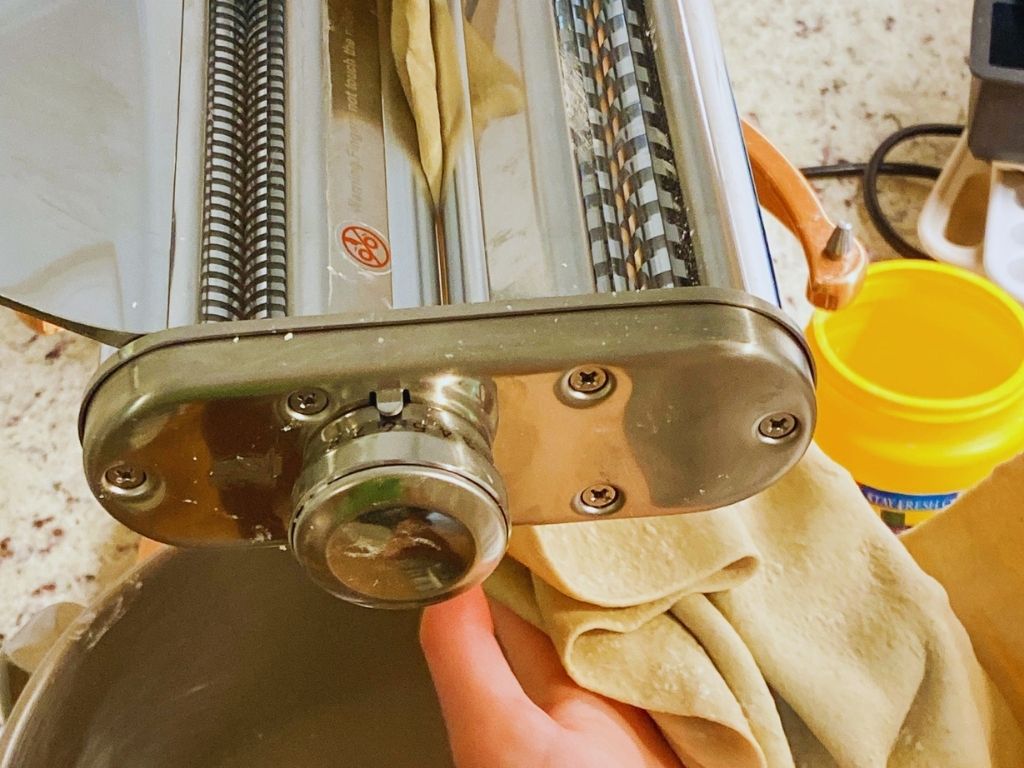 Making Your Own Sourdough Starter
Again, there are a few ways you can get a sourdough starter. Ask for someone's discard, they'll likely be thrilled to give you some, since they're probably throwing a bit away anyhow.
If you decide to make your own, I recommend organic all-purpose flour. I typically buy King Arthur brand, but I have used others. In fact,
The use of certified organic flour may also further reduce the side effects of "gluten-intolerance", as many individuals may actually be experiencing reactions to the toxic pesticides that are common in GMO non-organic wheat flour – such as Round Up.
Bob's Red Mill Whole Wheat Flour is another favorite of mine. Although, if you are bothered by gluten, you might want to skip whole wheat. While some people who have gluten sensitivities can tolerate sourdough, whole wheat tends to be a bit more bothersome.
Sourdough Discard Recipes
I love to cook, but I've never been an avid baker. Sure, I've made bread, cinnamon rolls, cookies, and even tortillas in the past, but it wasn't and still isn't my favorite. Several of my daughters enjoy baking, so I explore the topic with them.
Once I decided to start making sourdough bread for my kids, I searched for the best blogs and cookbooks to help me learn. Beyond bread baking, there are countless ways to use your discard.
My first recipes came from "Sourdough Every Day: Your Guide to Using Active and Discard Starter for Artisan Bread, Rolls, Pasta, Sweets and More." This book will get you started making many delicious baked goods. 
Some of the recipes we recommend from the cookbook include chocolate chip cookies, charcoal sourdough discard crackers, cream cheese sourdough biscuits, brownies, and the pineapple upside-down cake.
You'll be amazed at all the things you can make from sourdough starter discard! Think buttery biscuits, sourdough crackers, pie crust, crumb cake, and many other quick breads. Having sourdough discard has given my daughter the initiative to prepare many new baked goods.
Leftover Sourdough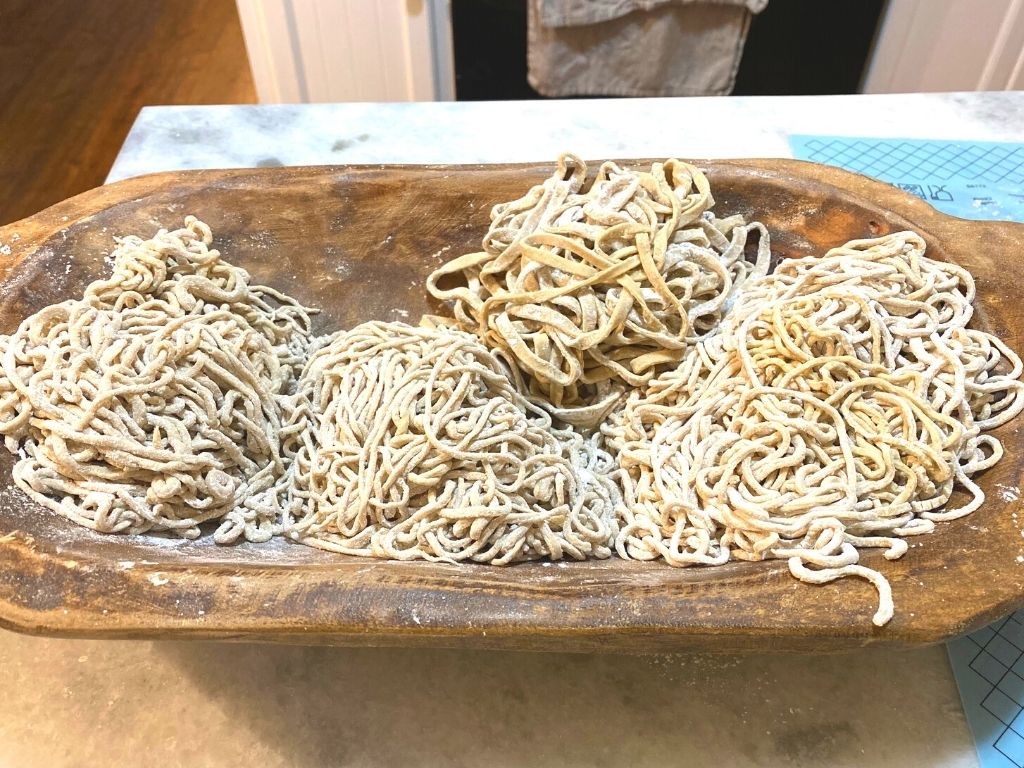 Your sourdough starter can be used in a variety of recipes that will keep you baking day after day! Use the unfed starter to make things like: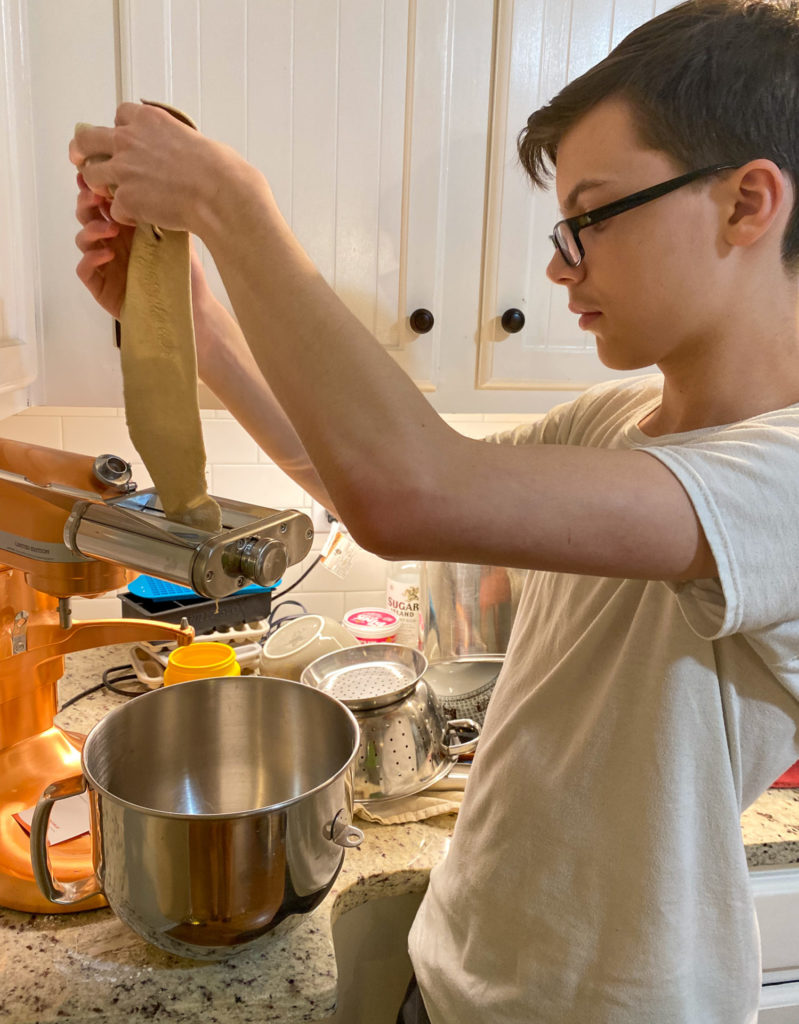 What About Gluten-Free Sourdough Options?
For anyone who'd like to enjoy sourdough without the gluten, I've included some links to get you started here:
Sourdough Pancakes and Other Breakfast Recipes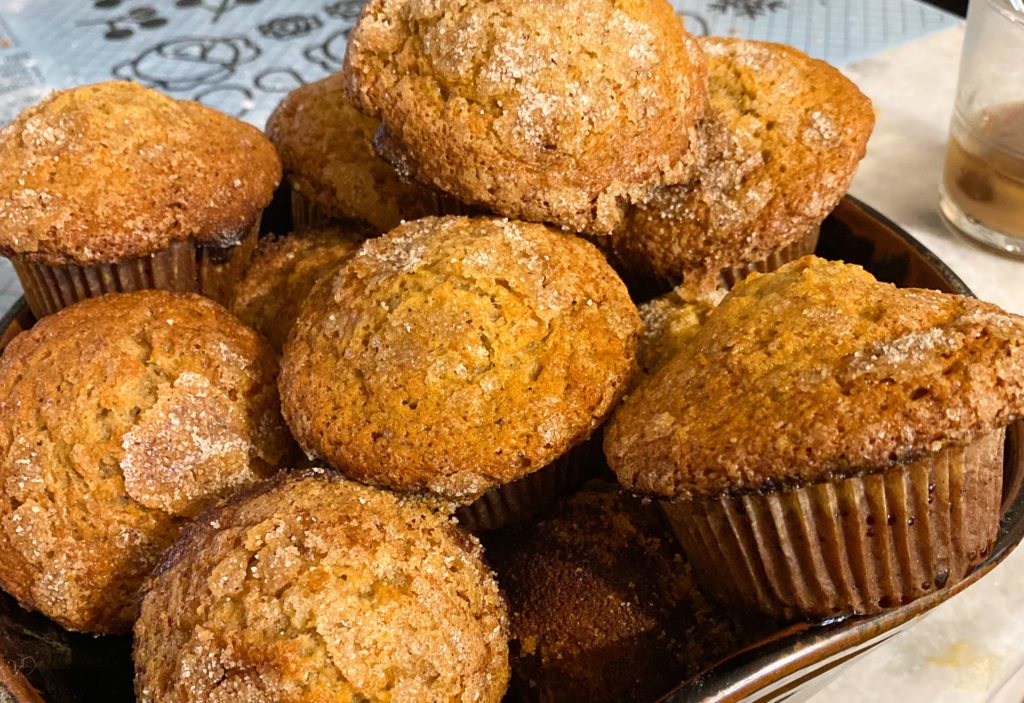 You can create delicious breakfast food with sourdough. My daughter recently made a coffee streusel cake and my son loves the Lemon Ricotta Sourdough pancakes from the Sourdough Every Day cookbook. Here are a few more ways you can use sourdough for breakfast:
Other Recipes to Try with Sourdough Discard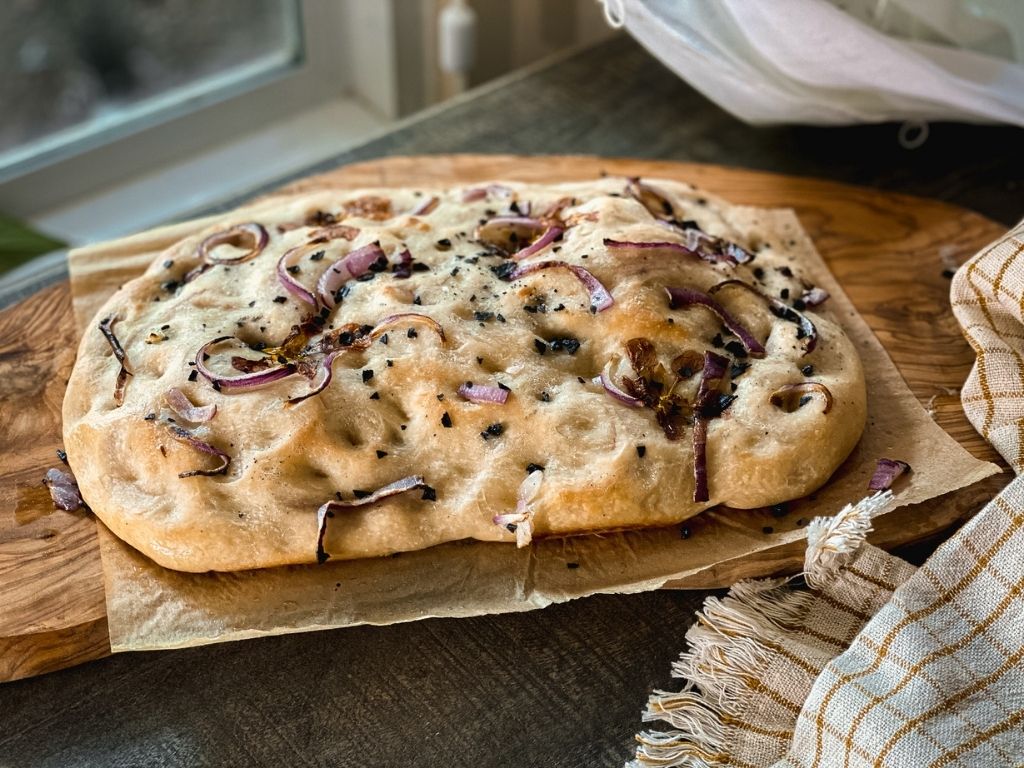 We made focaccia bread using the cookbook because we used to buy a locally made focaccia topped with sea salt that my son loved. He was very happy with my version which I topped with red onion. Here are some recipes to try with your sourdough discard that go beyond bread.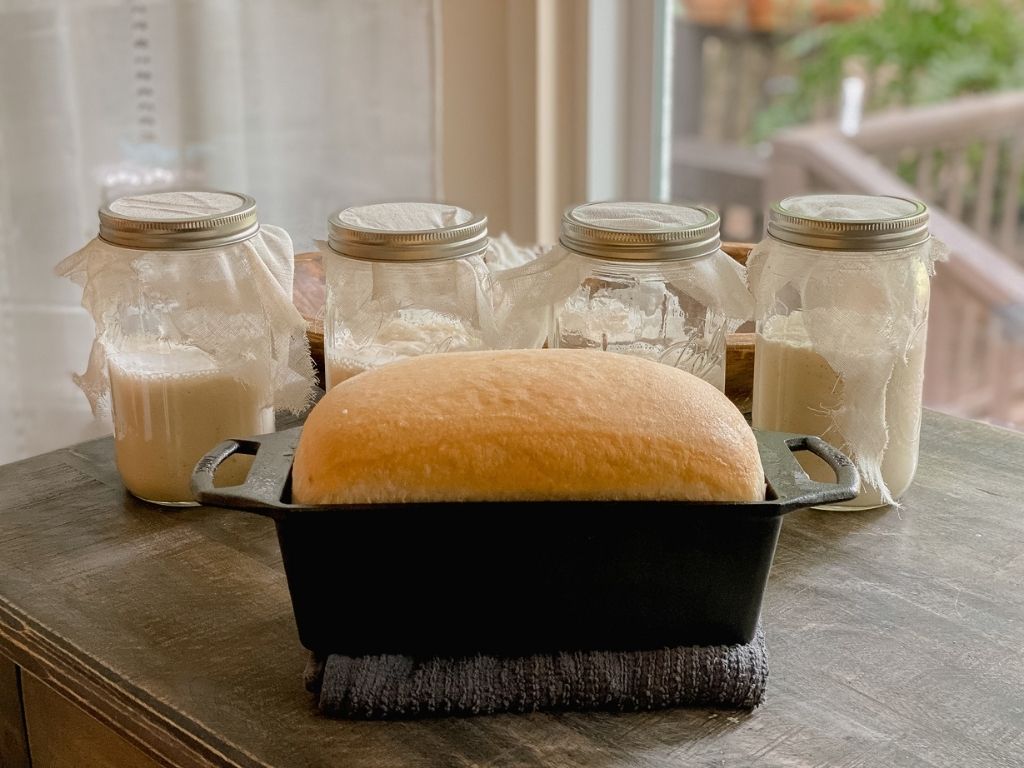 How long is sourdough discard good for?
If you put the discard in the fridge it is said to last around a week or two. Although I've kept and used discard that was older, it has a stronger sour flavor, so it wouldn't taste as good in a cake or other sweet recipe. Refrigerated sourdough discard seems to be better used for bread and savory recipes.
Is Sourdough Discard Wasteful?
I kind of felt like someone might ask this question because it was rolling around my head the first time I had to "toss" some discard because I couldn't keep up with using it all. Well, the answer is no, it's not wasteful. Why? Because if you don't throw it away you'd have an enormous amount of starter eventually.
Also, because you have to keep it manageable and small or it will get out of control quickly. If you're concerned about the waste, do what I do:
Use it in other recipes.
Give it away so your friends and family can start baking sourdough.
Put the discard in the compost or worm bin.
For those who are into the zero waste lifestyle like I am, you can read PantryMama's Zero Waste Guide to Sourdough Discard.
Helpful Resources for Sourdough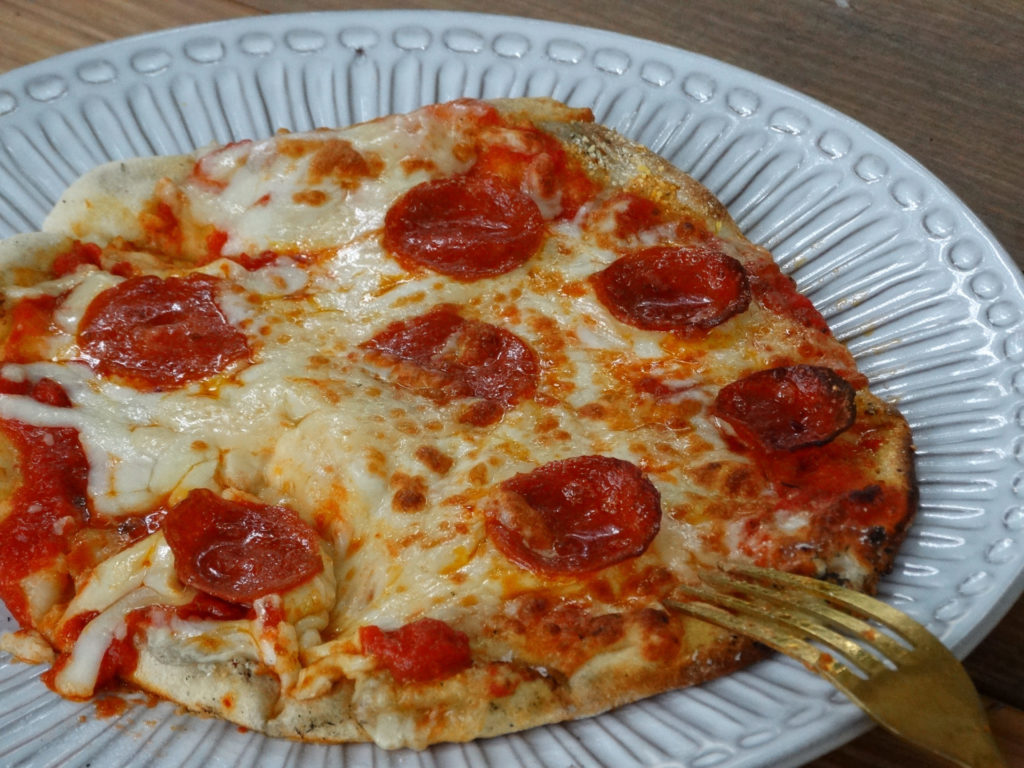 Okay, that is just a sampling of what to do with sourdough discard! What will you do with yours? Watch A Day in the Life of Sourdough, and Out of the Ordinary Things to Do With Sourdough.