Last Updated on June 29, 2022 by Rebecca Huff
As of 10/30/21 I have updated this post to include updated information, references, and ideas.
What is a Fuel Pull
You know how your meals are fueled by carbohydrates or fats – well, in a fuel pull both are cut way back. The focus of a fuel pull meal will be a lean protein, berries, or a fiber-rich/non-starchy vegetable. You can look at a fuel pull as low carb and low fat if that's easier. That's it in a nutshell.
Sometimes sprinkling in some THM FP meals can help you get past a plateau in weight loss. You can incorporate them liberally into your daily diet one or two days a week or sprinkle them sparsely throughout the week. Mix and match the following recipes to create your own meal plan – this is called a fuel cycle. Whether you do it for one day or a few, it can get you lots of taste with very few calories.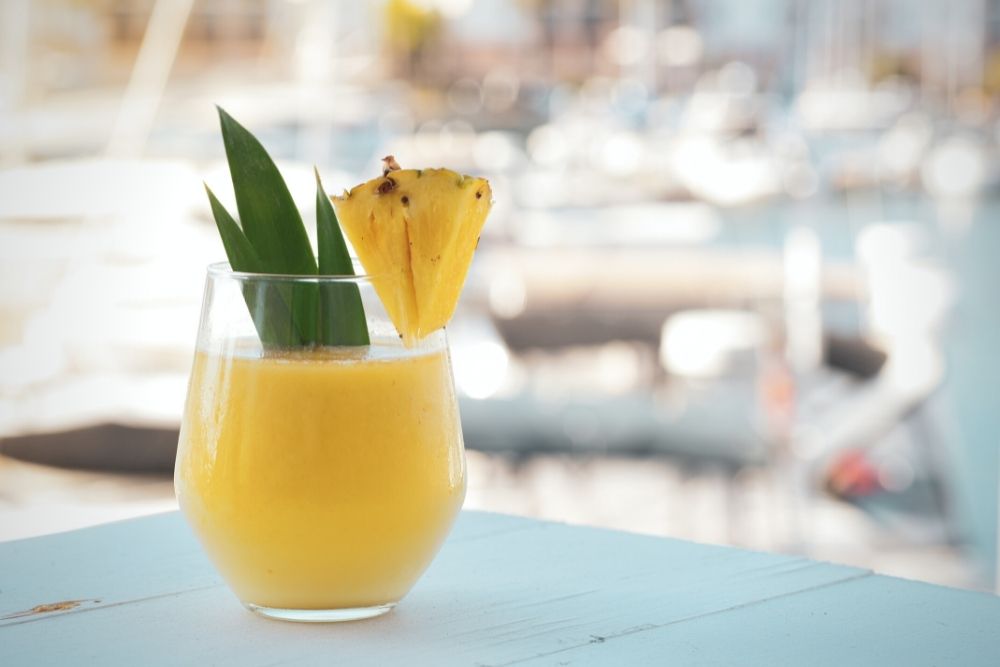 New Trim Healthy Mama Fuel Pull Recipes to Incorporate!
Since Rashida published the Trim Healthy Future cookbook, I thought it would be a good addition to this list.
Cheesy Wow-Spread p. 370 – This spread is made from almond milk and Pearl says since she turned 50 she's been using it in place of even laughing cow cheese. (

Understood

.)

Go To Gravy p. 376 – Thickened with oat fiber instead of traditional flour or cornstarch.
Instant Cheese Sauce p. 380 – Perfect for pouring over vegetables or chicken breast to keep it in the zone.
Greenie Meanie Yuck Yum p. 78
Chicken Zoodle Soup p. 218 – You guessed it, made with zucchini noodles!
Pre, Pro & Post Shake p. 81
Rescue Soup p. 223 – A versatile soup that makes a great fuel pull snack or lunch – single serving soup to the rescue!
Just Like Orange Juice p. 39 – a nutritious drink using Baobab powder.
Creamy Pina Colada p. 45
Hydrated Hummingbird p 61 – An all day sipper with cucumbers and frozen raspberries, I also like it with blueberries and purple basil – I made that one up 😉
Happily Ever After Omelet p. 87 – Uses egg whites.
Southwest Turkey Burgers p.147 – Turkey burgers with tex-mex seasonings.
All Purpose Chicken Enchiladas p. 154 – Greek yogurt is one surprising ingredient in this enchilada dish.
Green Bean Chili p. 176 – This chili uses green beans instead of higher carb legumes.
Flexible Fajita Soup p. 180 – reminicscent of your favorite fajitas but you can turn this into an e meal, deep s, or stick to the fuel pull.
Street Quesadilla p. 231 – Cottage cheese takes the place of some of the higher fat cheese.
Orange Sesame String Beans p. 250 – This can be made into a crossover (another handy trait of THM Meals is that they are flexible)
Chocolate Mint Cupcakes p. 277 (A sugar free, gluten free cupcake made with eggwhites and spinach.)
Strawberry Gummy Worms 0. 300 – Never would have thought of gummy worms on the Trim Healthy Mama Plan but here they are!
Spiced Candied Ginger p. 306 = Ginger is a yummy treat that also gives your metabolism a kick start, these are worth making for sure.
Cherry Jello p. 320 – This jello is not full of sugar, it's made with stevia and erythrtol, so no worries
Berry Boost roll ups p. 326 Another surprising trim healthy mama recipe that mimics candy but made with cranberries.
Nacho Deli Thins p. 340 – The THM Fuel Pull that takes a lesson from the keto diet but removes the fat. Lean meat from the deli is baked in the oven till crisp.
Cucumber sammies p. 342 – Move over bread, we're making our sandwiches out of cucumbers now; not as a filling, but as the bread. Try it, they're slippery but good.
The new cookbook also contains plenty of desserts made with on-plan sweetener, baking blend, and other ingredients.
Other Recommendations
I'd also suggest for fuel pull meals, using a 360 Vaporless Cooking to control how much fat goes into your meals when you're cooking things like stir-fry. Creating nutritious fuel pull meals with the vapor cooking method makes putting together meals so much easier.
Print this List of THM Ultra Fuel Pulls to keep in your pantry
You can read all about using Ultra Fuel Pulls in the new plan book on pages 93-94.
Ultra Fuel Pulls are great for those times when you are short of the three-hour window between meals but you feel like you gotta have something to eat NOW! I like to use these to keep my calorie count down, even though I follow the sister's advice and no longer obsessively count calories, I do like to keep my snacks under control. If you are a stubborn loser, have experienced a stall, or just want to keep your calorie count down for whatever reason then you might want to keep a list of Ultra Fuel Pulls handy in your kitchen.
To get your copy of the Trim Healthy Mama Cookbook click the link below:
Printable list of Ultra Fuel Pulls List from the New Cook Book:
Choco Chip Baby Frap p. 420-421
Thin Thicks p. 422-425
Gluccie Pudding p. 350-1
Glycine Glory Pudding p. 348
Tummy Tucking Ice Cream p. 362-3
Pearls Easy Chocolate Milk p. 439
Strawberry Milk p. 438
As you might imagine, fuel pulls are heavy on veggies, but not just any will do, we want to be choosy when it comes to starchy veggies, like sweet potatoes.
What are your favorite fuel pull meals? Have you made up your own? We'd love to hear about them.
You can print this list using the "print recipe" button below.
List of Ultra Fuel Pulls
Ingredients
Choco Chip Baby Frap p. 420-421

Thin Thicks p. 422-425

Gluccie Pudding p. 350-1

Glycine Glory Pudding p. 348

Tummy Tucking Ice Cream p. 362-3

Pearls Easy Chocolate Milk p. 439

Strawberry Milk p. 438
SaveSave