Last Updated on June 29, 2022 by Rebecca Huff
You think about what you eat every single day, but how often do you think about what you sleep on?
The average person spends about a third of their life in bed, shouldn't you be thinking about what you are sleeping on?
It looks so nice and inviting perhaps it may never have occurred to you that your mattress could be a chemical sponge! One filled with industrial toxic chemicals that have been applied to furniture and mattresses for more than 30 years!
Laws were passed to make furniture less flammable by treating with PBDEs (polybrominated diphenyl ethers) several decades ago because of house fires. Do you know the number one way that a mattress catches fire? Cigarettes. Do you smoke? Probably not, but even if you do, are you smoking in bed? Did you know that cigarettes now have an additive that actually make them self-extinguishing?!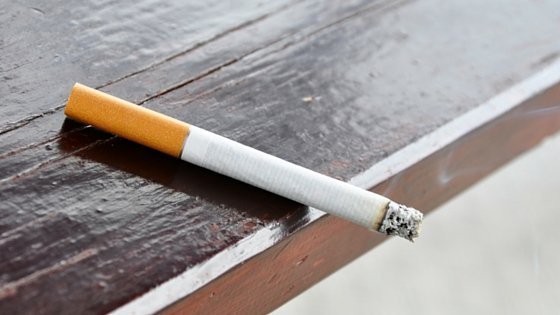 Did you know that firefighters in Minnesota have been trying to get a bill passed to phase out 10 different kinds of flame retardants due to risks they pose to their own health? Since these laws were passed many advancements have been made to smoke and heat detectors, so dousing toxic flame retardants on mattresses is not worth the risk. (8)
Ironically, the flame retardants do not prevent the materials from burning, but only allow the materials from failing the flammability tests. In an actual fire, the furniture and materials will ultimately burn, releasing potentially toxic smoke into the air. (7)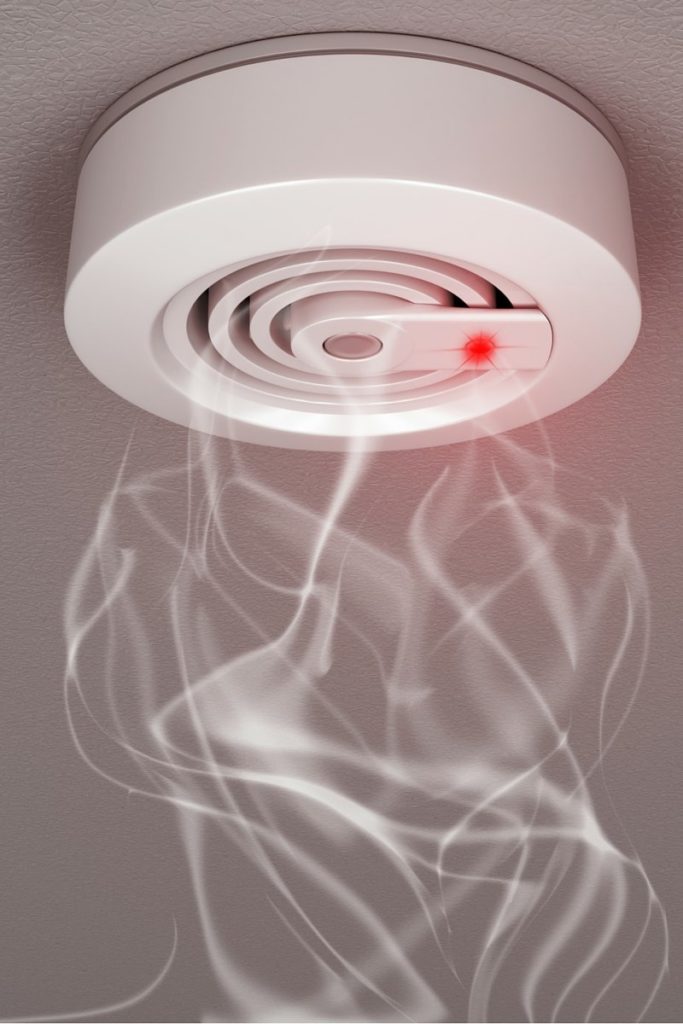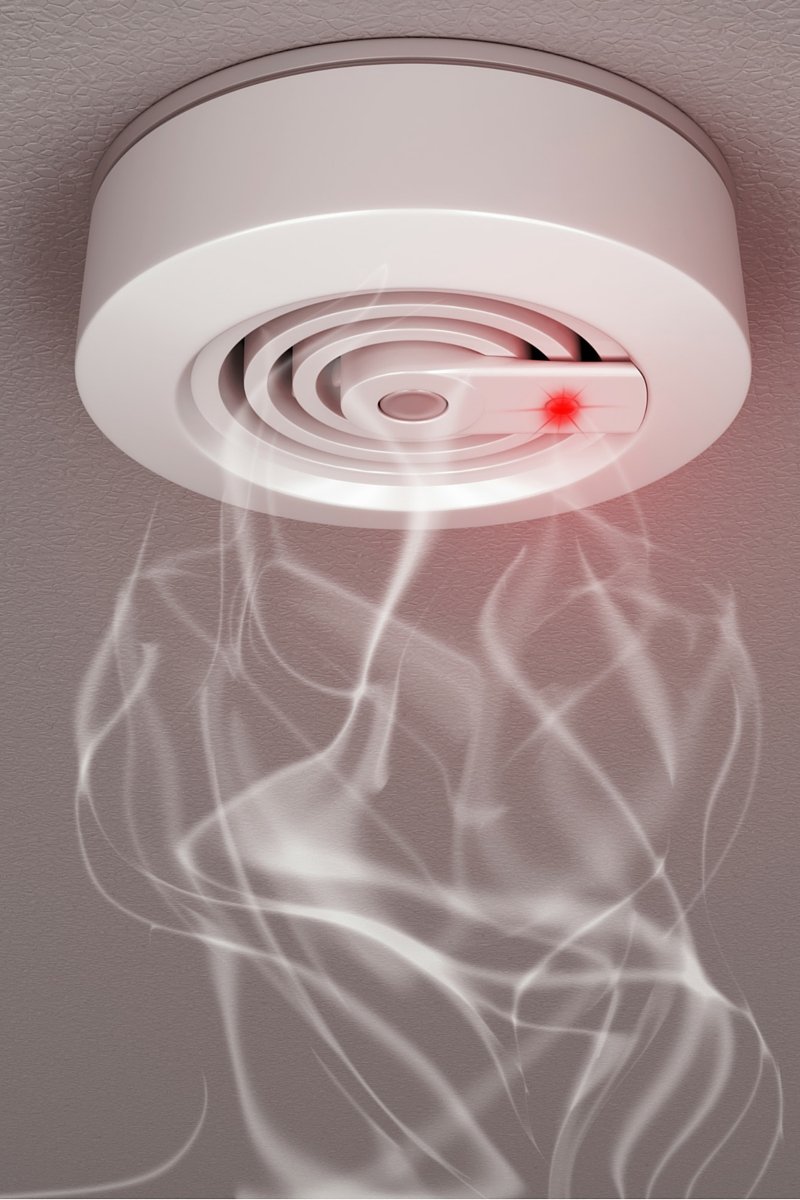 Studies show that PBDEs are turning up in house dust. (5) Lab animals exposed to PBDEs show a reduction in cognitive function such as learning and memory. Another reason to keep your bedroom dust-free. I run a Roomba every day in my bedroom, right after I make up my bed. This picks up any toxic dust that could otherwise be forming bad bunnies under my bed. It's best to use high-efficiency filters in vacuums as dust mites are so small they can pass through a regular vacuum cleaner bag. In addition, I also vacuum my mattress twice a year even though I keep a mattress cover on it at all times.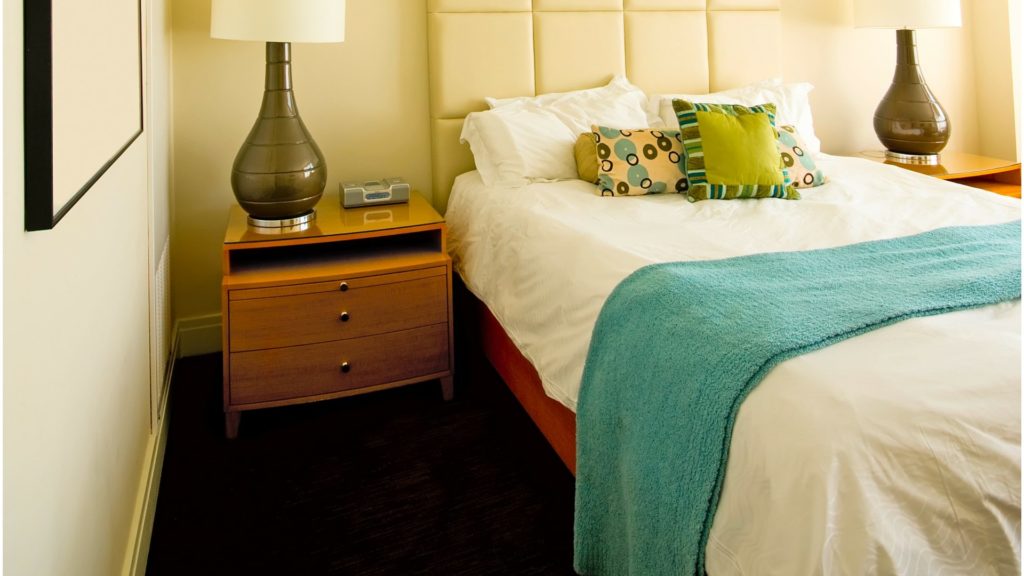 All mattresses in the US were required to meet flame retardant standards using certain chemicals (PBDEs) that were banned in the early part of the century, however, PBDEs are still being found in mattresses. BFRs (brominated flame retardants) and other chemicals that were used to replace them might be just as bad and according to some animal research, some of those chemicals may be carcinogenic at worst or cause developmental toxicity at best. As of 2014, a new standard was put into place, unfortunately, flame retardants have not yet disappeared.
For these reasons and more, it is important to know what you are sleeping on.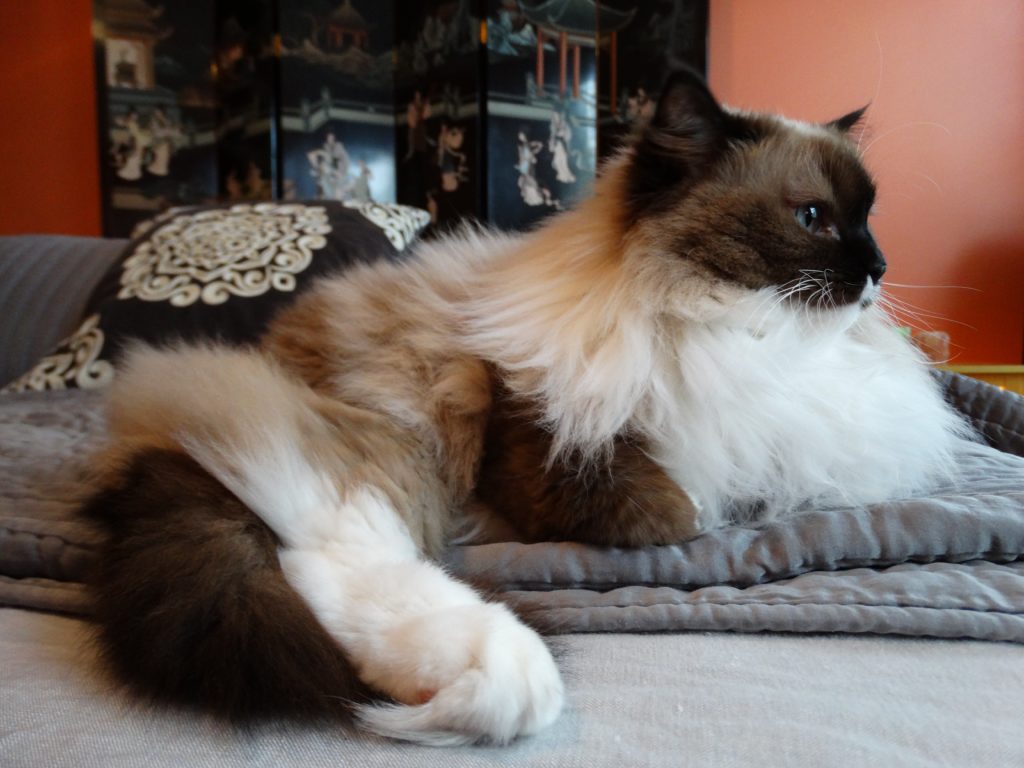 How to pick a mattress that's right for you
Choose a breathable mattress. Some memory foam mattresses retain heat and cause you to sweat at night. Choose breathable memory foam to reduce heat retention and ensure year-round temperature comfort. Preferably a semi-open cell structure that allows heat to escape and air to flow around the body
Choose a mattress that is resistant to common allergens such as mold and dust mites. Keeping your indoor environment free of biological contaminants is important to your health. Mold and dust mites can cause allergies, asthma, sneezing, runny or stuffy nose, red or itchy eyes, coughing, and itching. Dust mites are a common cause of asthma in children.(6)
Choose a certified toxin-free mattress made without harmful azo-dyes. Some azo dyes contain or else break down to form, a class of chemical substances referred to as aromatic amines. Certain aromatic amines such as benzidine, 3,3'-dimethoxybenzidine and p-aminoazobenzene that may be derived from azo colorants are considered to be hazardous. Expert authorities such as the World Health Organisation (WHO) International Agency for Research on Cancer (IARC) have classified some of these aromatic amines as known or suspected human carcinogens.(1) This is especially important to avoid in keeping children healthy.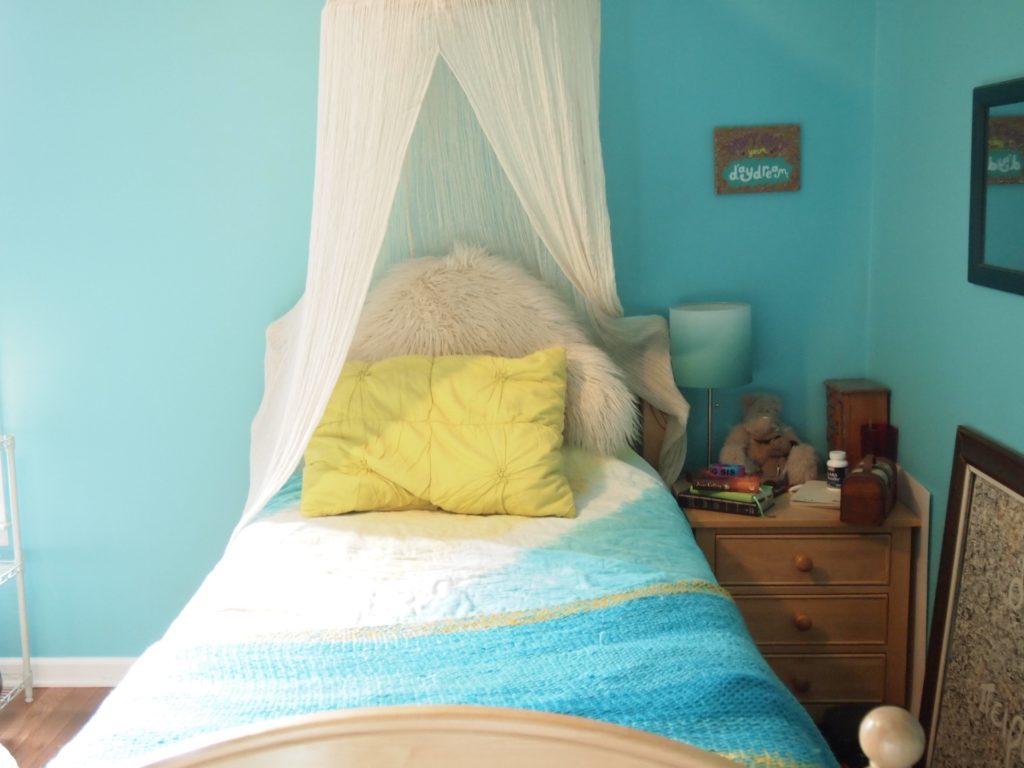 Choose a mattress made with natural and renewable materials. Avoid petri-based products and those with conventional fibers. If you are concerned about the environment you'll want to avoid the use of toxic products because they are harmful to the outdoor environment as well.
Side note: this includes using non-toxic pest control and cleaning products. I try to only use products in my home that are made from plants because they are less harmful. If at all possible I choose other food and herbal products that have been grown locally because they are more likely to be organic. In addition, I prefer to buy products made with natural and renewable resources while limiting the use of non-renewable resources to be more eco-friendly to the environment.
Choose a mattress Chiropractors across the US recommend as a complement to high-quality care which allows their patients to maintain the balance and alignment achieved during adjustments, at home. Do you see a Chiropractor? My children and I go for regular adjustments, so I want us all to stay aligned, healthy, and happy!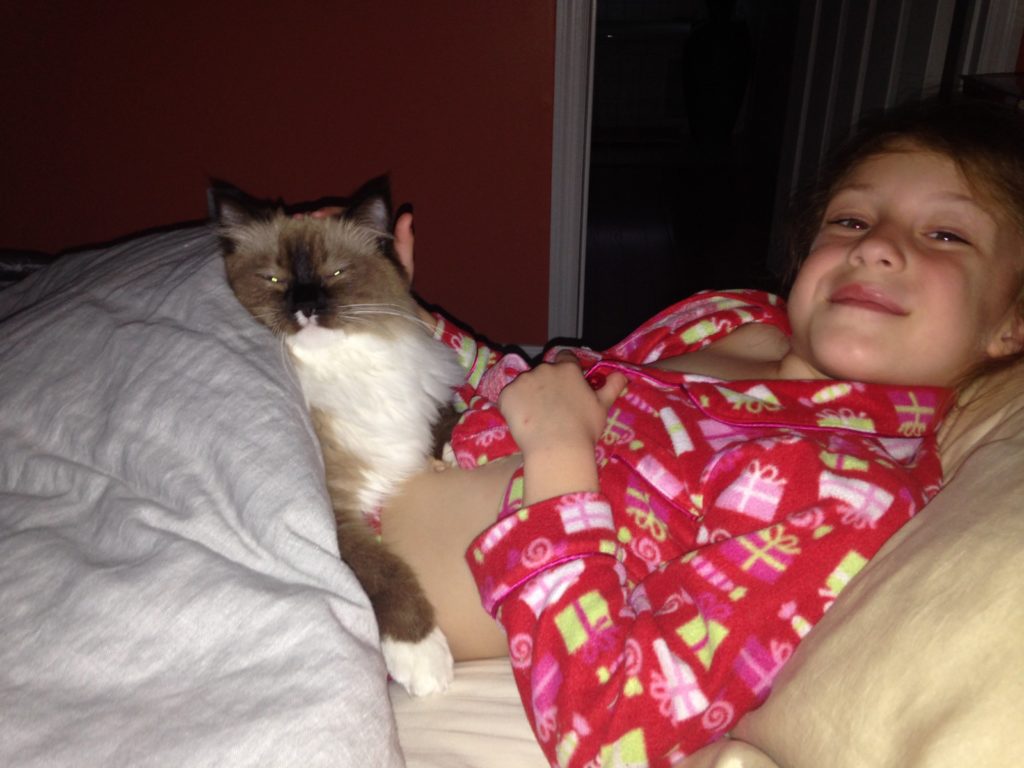 Choose a mattress Certified TOXIN FREE by an independent testing facility.
PBDE Free

Mercury Free

Lead-Free

Heavy metal free

CFC Free

Formaldehyde Free

Methylene Chloride Free
If you have trouble finding info about PBDEs in products you buy, contact the company directly, don't take just anyone's word for it!
Choose a high-quality mattress that will help you get a good night's sleep. Whether you sleep alone or share the bed! I often sleep with a couple of rowdy kids and my mattress does not transfer movement like traditional mattresses with inner springs like I have had in the past. That is because it is designed to achieve a balance of comfort and support with a special technique that also provides each zone of the body with a different, customized level of support.
Now stick with me, because I know some people look at me like I am crazy when I start talking about the dangers of magnetic fields, and if that is you, feel free to skip this paragraph. If, however, you believe that magnetic fields DO have an impact on health, read on. Choose a mattress that is free of magnetic fields.
Metal springs in mattresses can often act as a large antenna, according to an author in the Scientific American who states, "In the U.S. bed frames and box springs are made of metal, and the length of a bed is exactly half the wavelength of FM and TV transmissions that have been broadcasting since the late 1940s. Radiation envelops our bodies so that the maximum strength of the field develops 75 centimeters above the mattress in the middle of our bodies. When sleeping on the right side, the body's left side will thereby be exposed to field strength about twice as strong as what the right side absorbs." (2) The author calls it "high tech feng shui" but I call it bad for your sleep! Ditch the coil springs if you want the best night's sleep!
Your new mattress: Whatever mattress you buy, let it air out for 48 hours in a ventilated room before using it. After you start sleeping on your new mattress, give yourself about 2-3 weeks to adjust to the difference. Check manufacturer's warranties!
How often should you replace your pillows and mattress
Experts disagree on the length of time you should keep pillows. Some say you should replace pillows at least every other year. I replace mine yearly, even though The Sleep to Live Institute recommends replacing pillows every SIX months while the Sleep Council in the UK says every two years. I feel like every year is a good middle ground. Some of the reasons you might want to replace pillows include dust mites, fungal spores, flame retardant chemicals, and improper sleep position.
Typically, conventional mattresses need to be replaced every seven years. Obviously, if your mattress is showing signs of wear and tear on the outside it is a good indication that it needs to be replaced. Things like sagging, tears or holes in the mattress are probably a sign of overuse.
If you wake up in pain or stiff and feeling tired even after you have slept all night or you get a better night's sleep after spending the night away from home, it might be time to replace your mattress. For me, this is the only downside of traveling, I have created an Oasis for Sleep in my own home, so much so that I miss it terribly when I'm away from home! When I'm at home I always get a good night's sleep.
For bedding, I prefer to sleep on unbleached cotton sheets, washed gently and dried with lavender essential oil on a dryer ball and I diffuse pillow potion while I sleep! Organic cotton or linen sheets may cost a little more, but they will last longer than sheets treated with bleach. Did you know that the wrinkle-free, stain-free, water-resistant sheets are treated with chemicals to make them so? Choose natural materials for your duvet as well. My duvet insert is stuffed with down and it feels so much better than synthetic fillers. I have a second duvet insert that is made with silk.
I started researching good sleep hygiene while pregnant with my 5th child. We went through a number of mattresses before I settled on the one I loved. We tried the Sleep Number bed, what a joke. When I watched them put the bed together out of cheap plastic and an air mattress, I realized we had just been ripped off, but thankfully I called them the day after our first night on it and they came back to pack it up and take it away!
We then tried a number of conventional mattresses that gave me incredible back pain before settling on our current toxin-free mattresses. As a mother of six, I am very concerned about my children's future health growing up in this toxic world we live in. I want to give them every advantage for their health and happiness. Bedtime is our favorite time of day; we spend a lot of time in bed haha!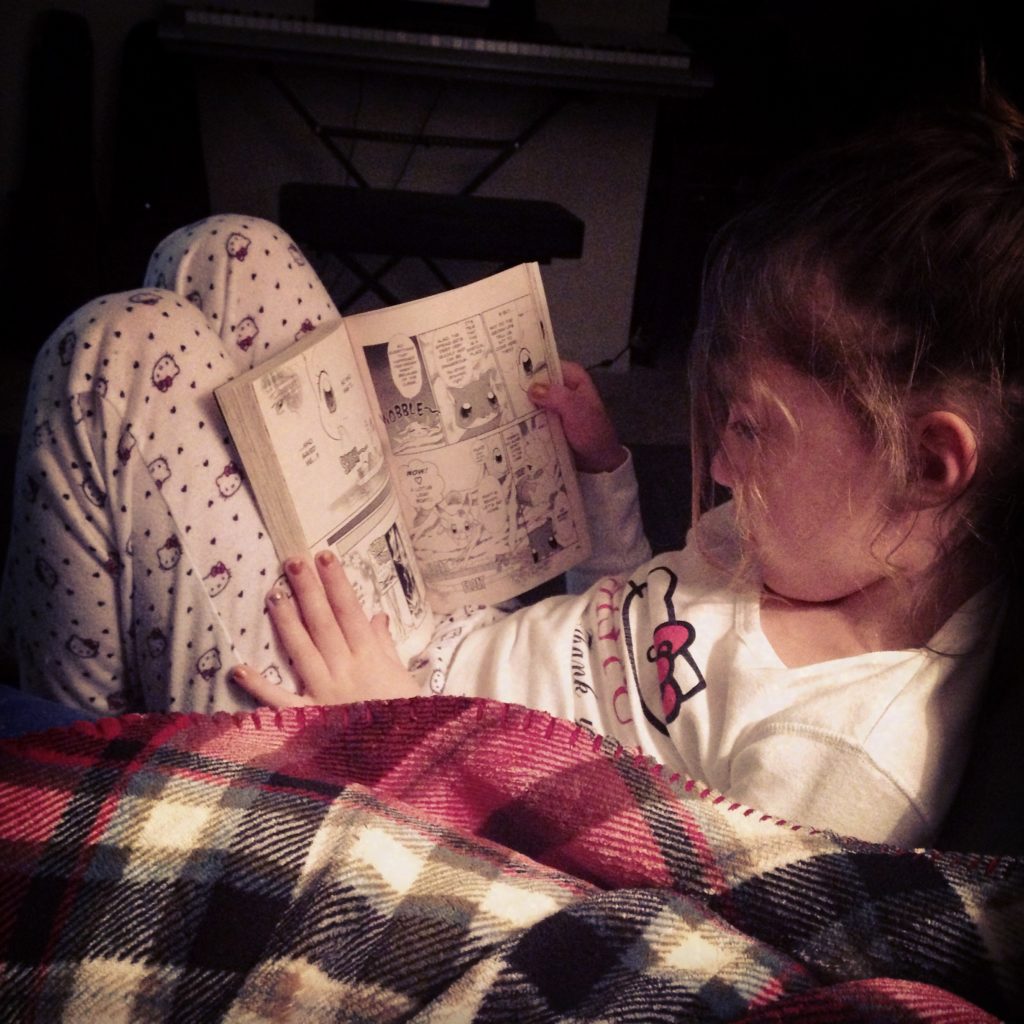 So, now it's time to rethink your mattress choice! Do your research and find a good mattress in your price range. You can also ask your doctor to write you a prescription for a flame retardant free mattress.
SaveSaveSaveSave