Last Updated on June 29, 2022 by Rebecca Huff
Unless this is the first article you've read here, you know I'm a sucker for a beautiful cookbook. Earlier this year, as I was walking through Barne's and Noble, The Healthy Swaps Cookbook caught my eye. Perhaps it was the fresh tomato and lemon in the cover image. The cookbook touted easy substitutions to boost the nutritional value of my favorite recipes. I'm all about that!
The cookbook met my top priority, which is beautiful photos for every recipe. I want to be enticed and inspired. Not only that, it had a wide variety of recipes I was pretty sure my family would love. Turns out I was right! There are several recipes that we've made multiple times, and that's rare for us!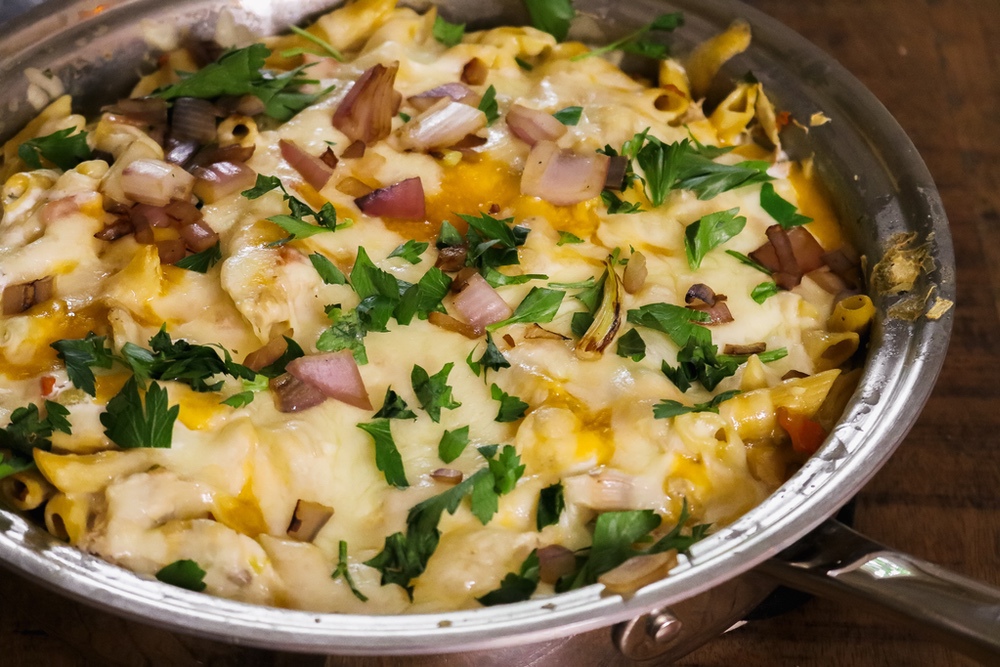 "The Healthy Swaps Cookbook" Recipes we tried:
Key Lime Parfait
Smoky Turkey Chili
Chickpea Oatmeal Cookie Dough Truffles
Cobb Salad with Avocado Ranch
Buffalo Chicken Pasta Bake
Philly Cheesecake Stuffed Peppers
Asian Chicken Lettuce Wraps
Steak Fajita Brown Rice Bowls
Chopped Itailian Salad with Crispy Garlic Chickpeas
Barbecue Chicken Bowls with Homemade Barbecue Sauce
Honey Dijon and Pecan Baked Salmon
Brown Butter and Cocconut Sugar Chocolate Chip Cookies
Frozen Pina Colada
Bourbon Maple Hot Chocolate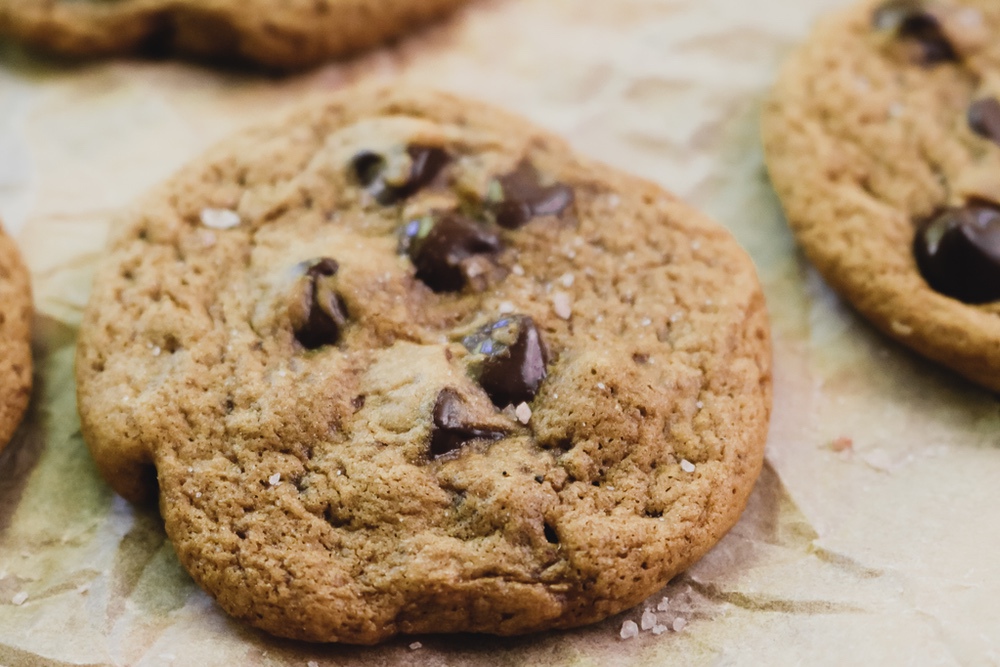 The Swaps that Make Recipes Healthier
Each of these recipes has a simple swap that made the recipe a bit healthier than the traditional version. For example, the buffalo chicken pasta bake called for gluten-free pasta, so I used chickpea pasta. In addition, it uses yogurt instead of sour cream. I amped this up by using homemade rotisserie chicken and bone broth.
My son loves Key Lime Pie and the parfait recipe in this cookbook used coconut milk instead of whole milk. For a sweetener, the recipe calls for coconut sugar and allulose instead of regular sugar. The chocolate chip cookies were sweetened with coconut sugar and maple syrup.
The cookie dough truffles were powered up with fiber and full of antioxidants from the dark chocolate.
The pina colada and bourbon hot chocolate call for alcohol, but I made ours without alcohol the first time. My daughter Ivy came over so I made us the hot cocoa with bourbon. It was really delicious but the allulose upset her stomach. If you're not used to sugar alcohol that can happen. When trying out a cookbook, I try my best to prepare the recipes as written one time. For the most part, I don't drink, so I prefer to make mine without alcohol.
The author skips traditional wheat flour and uses almond flour instead. She passes on the croutons and goes for toasted cashews. Beef is swapped out and turkey or chicken steps in for chili recipes, stuffed peppers, and others.
Healthy swaps are my jam; delicious food on my plate makes me happy, so I loved the end result of every recipe I tried in this cookbook.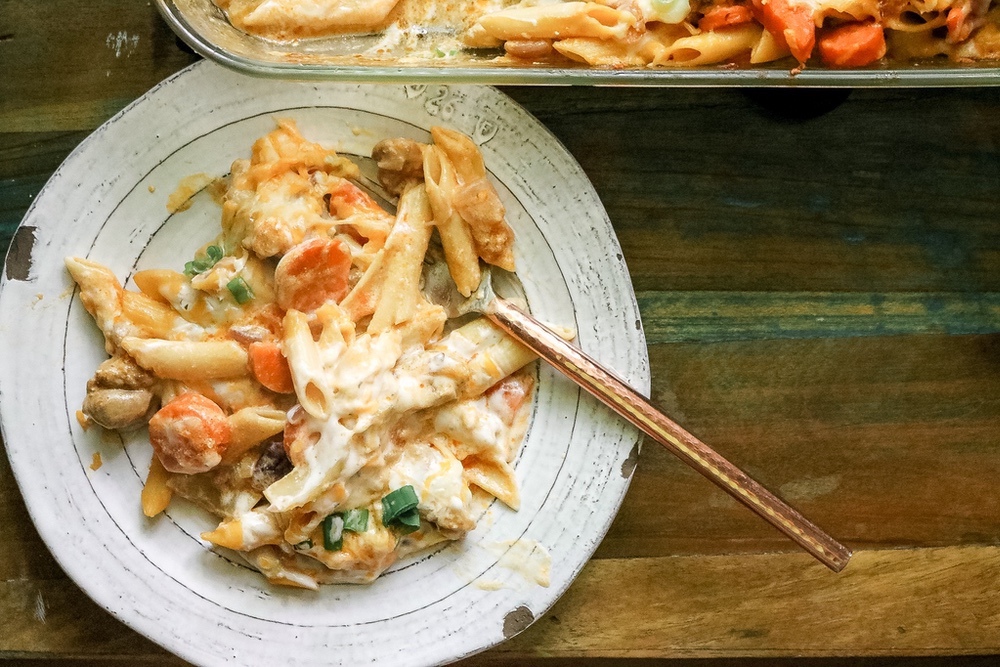 What we liked
It was super nice to have someone else do what I usually do on my own, swap out ingredients. My usual is to swap out the sour cream and use Labne (strained yogurt.) Most of the swaps were ones I've seen before in other recipes, there weren't any super unusual recipe ingredients, so everything in the recipe was easy to find.
The key lime parfait is on my go-to dessert list now. I've made it for guests as well as my family multiple times and it's always a big hit. Another recipe that my family dubbed a "keeper" was the Smoky Turkey Chili. I've made it over and over, my kids never get tired of it. In fact, I included it in my recent video.
Watch the video linked here to see how some of the meals turned out.
What I didn't like
Overall, I enjoyed the results of this cookbook, however, because I felt like it was written overly complicated I decided not to use it for the cookbook club. If you are always in a hurry and need simple, straightforward instructions without extra steps or just simply efficient cooking you might not like the way the book is written.
For example, some of the recipes started on the right-hand page and continued to the next page. I know it sounds ridiculous, but if you're in a hurry, you might not turn the page and notice there are a few more ingredients listed on the next page. I did.
A good example is the Steak Fajita Bowls. The ingredient list is on two separate pages. I glanced at the first page, thought I had it all down, went shopping. Later when I went to make the dish, I realized there were more items on the second page (you had to turn the page) that I'd missed. Not just a few, but 15 ingredients. The first page had 25 listed so I thought I had it all.
Granted, many of those are herbs and spices, but the list is long nonetheless. Again, the results were outstanding but it took too much concentration and I'm a seasoned cook.,
I also felt like some of the recipes used extra pots and pans that were completely unnecessary. I frequently cook onions and celery in a pan, then add the chicken and build on it without getting out a new pan.
The first time I made the buffalo chicken pasta bake I was a bit frustrated at how many pans I had to use. One for boiling the pasta, one for cooking the vegetables, mixing the sauce, then a pan to bake it in. So the second time I made it, I simplified it and it tasted just as good. I also baked it in the pan instead of in a casserole dish.
Will I continue to use the cookbook? Yes. There are several recipes that I really liked and my kids loved, especially the Key Lime Parfait. Not to mention, there are still recipes I want to try, like Thai Sweet Potato and Carrot Soup with Spiced Cashews.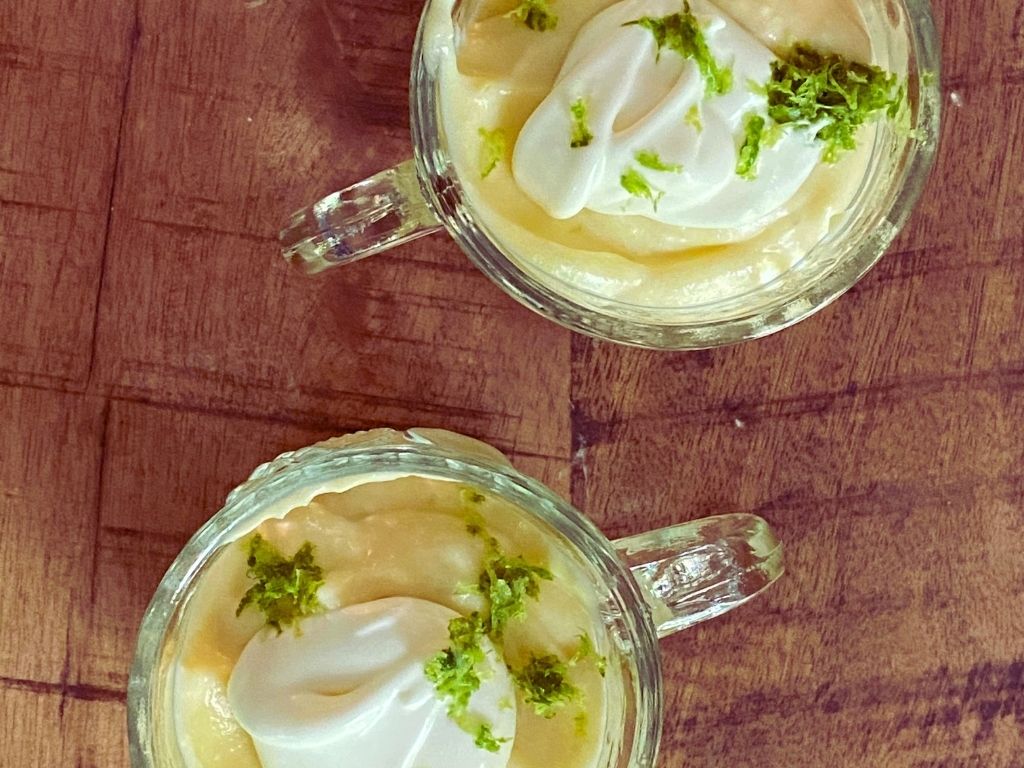 About the Author
This was Danielle Davis' first cookbook, and I truly hope she plans to make another similar cookbook as I love the recipes she creates. You can follow her or learn more about her on her website: DaniliciousDishes.
The Healthy Swaps Cookbook Scores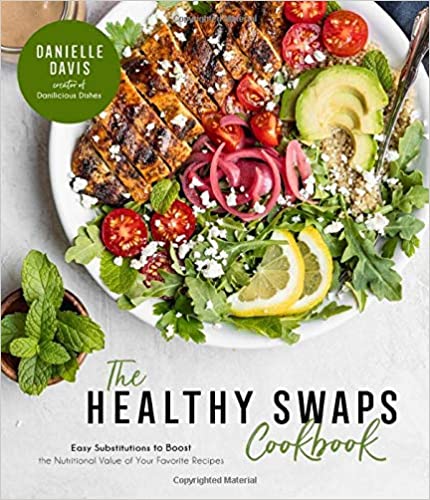 Book Title: The Healthy Swaps Cookbook
Book Description: Boost your favorite meals by swapping in ingredients that are full of vitamins, minerals and other vital nutrients without compromising on flavor. Find more wholesome options to improve your favorite meals.
Book Author: Danielle Davis
Book Format: Paperback
Publisher - Orgnization: Page Street Publishing Company
Publisher Logo:
ISBN: 978-1645672470
Number Of Pages: 168
Price

Flavorful Recipes

Easy to Use

Nutritious Recipes
Pros
healthy swaps get more nutrition in every recipe every recipe we tried was delicious
Cons
some of the recipes are a bit long; some covering multiple pages