Last Updated on June 29, 2022 by Rebecca Huff
Knowing a few knife skills in the kitchen will take you a long way towards preparing a dish that's Instagram worthy. Want to eat healthier? Know how to wield a knife properly and get started chopping, dicing, slicing those vegetables!
There are three knives that you will use most in the kitchen
Chef's Knife – slicing meat, veggies, herbs, large chopping
Paring knife – perfect for peeling fruit, potato, etc.
Serrated Knife – Works great for cutting delicate items like tomatoes or freshly baked bread, especially gluten-free bread.
You will do yourself a favor if you keep your knives sharp. A sharp knife is safer than a dull one because you will be less likely to cut yourself as you don't have to apply as much pressure to the blade. Some other tips include:
Keep your fingers behind the blade.
Keep your cutting boards clean. If you use wood or bamboo, keep them oiled.
Put your knives away in a safe location.

Vegetable cuts
Sliced
Slice vegetables into similar size pieces which will create an attractive looking dish and also helps them cook evenly. With a chef's knife slice lengthwise.
Sticks
Next stack a few vegetable slices and cut lengthwise into sticks about the same width as the thickness of your slices. A good use for vegetable sticks is in sushi rolls.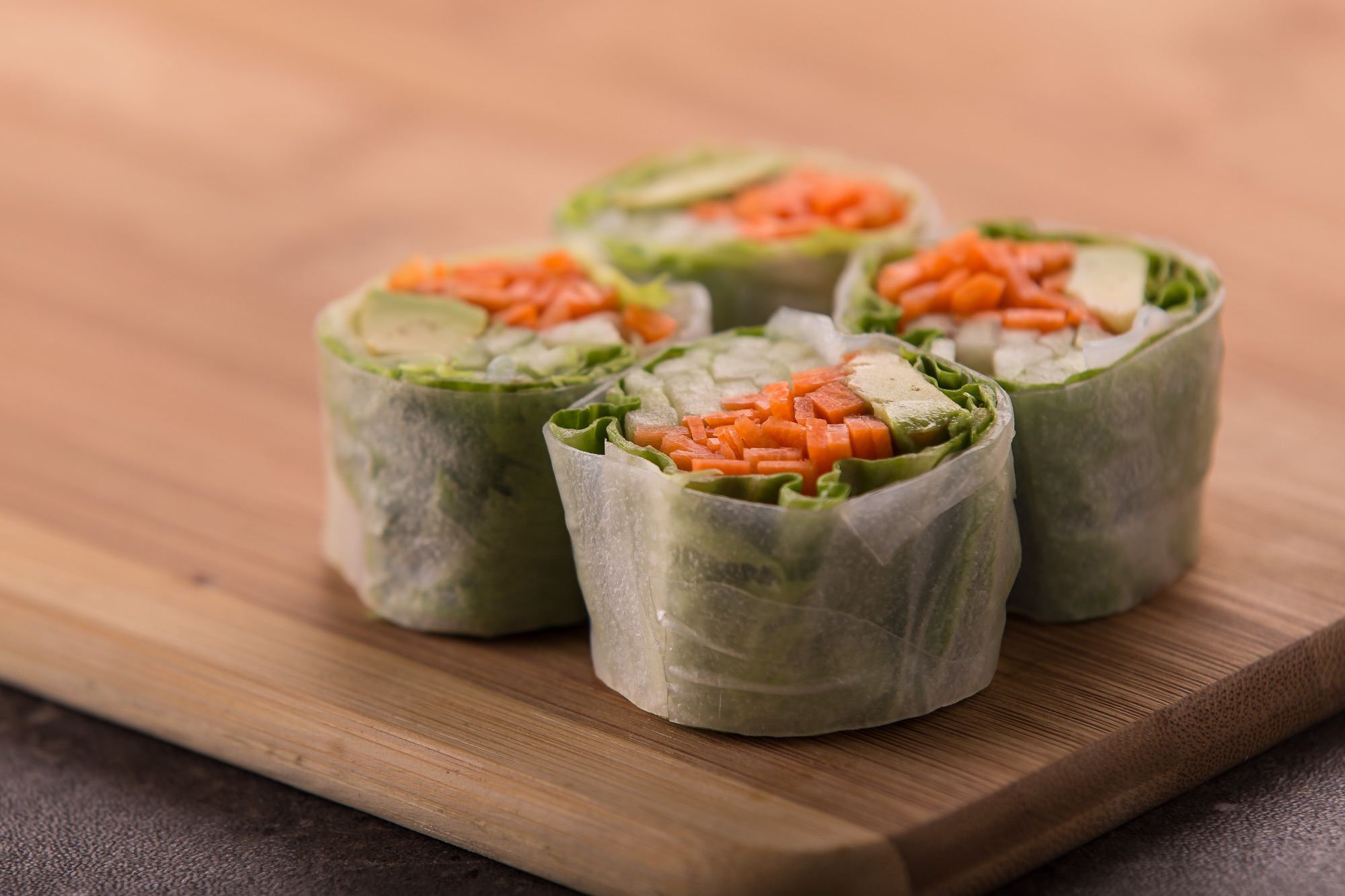 Diced
To dice, cut sticks into pieces that are the same length and width to create even sized cubes.
Julienned
Julienne is a combination of sliced and sticks. You'll want to make the slices thin. In the case of round vegetables, you can cut on the diagonal to make it easier.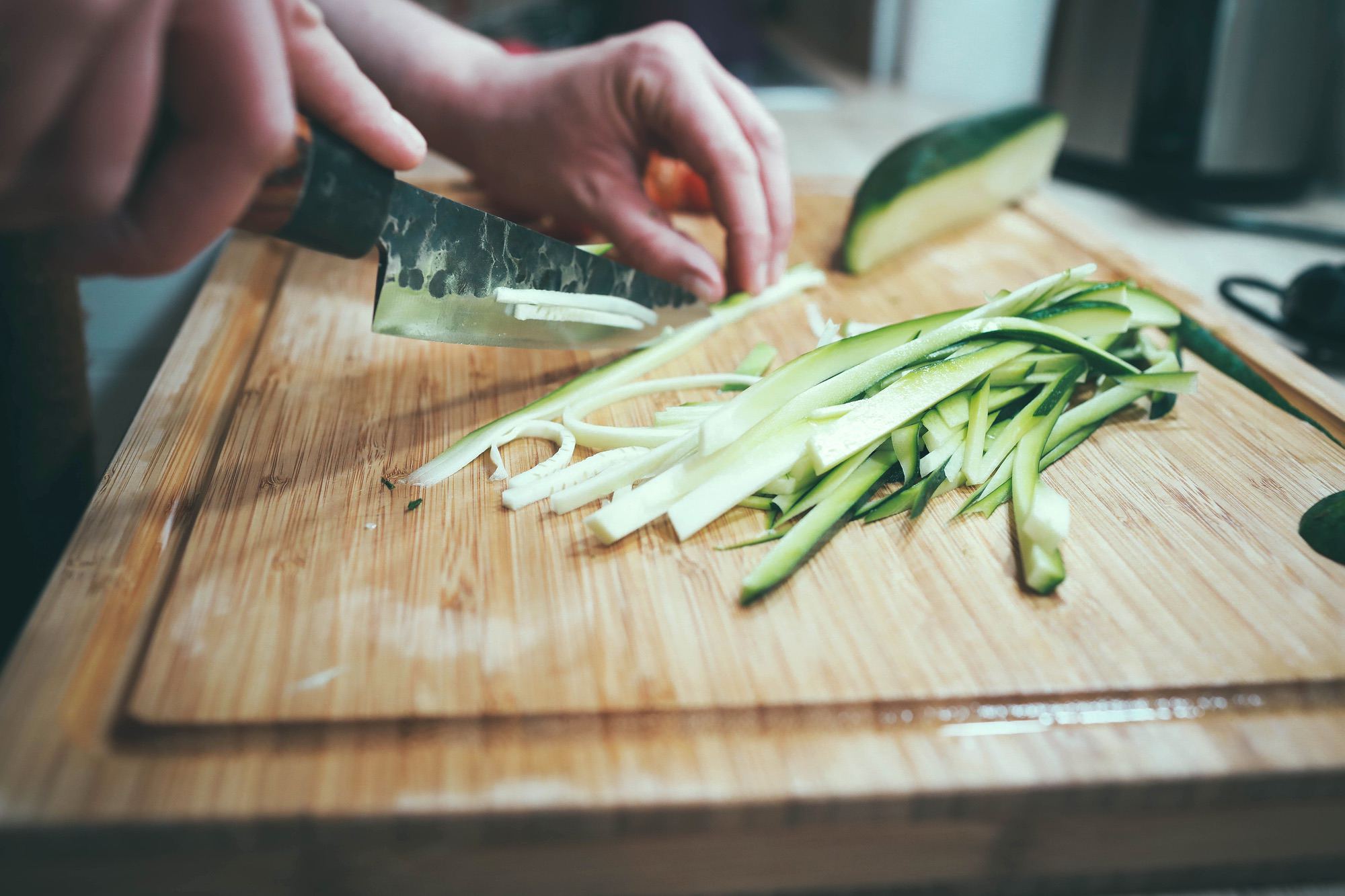 Minced
Using julienned vegetables, cut crosswise into tiny pieces.
Cutting Herbs
Starting with fresh herbs, rinse and dry thoroughly. Then remove leaves from stems and coarsely chop leaves, repeatedly gathering to chop finely. Use a rocking motion with the non-dominant hand resting on top of the knife to guide.
To keep herbs like basil from browning, you can use the chiffonade method. My kids learned how to do this watching The Great Courses Plus, but you can learn from Martha (see video below.) Roll leaves and slice!

When it comes to cutting lettuce, a ceramic or plastic knife will cut down on browning. In fact, Cook's Illustrated found that browning is delayed by more than a full day when using plastic knives on lettuce. Ceramic knives work great for fruit and vegetables but I wouldn't recommend using them for frozen foods or meat with bones as they are breakable.
Cheese will stick to a ceramic knife so it doesn't make a great tool for cutting the cheese 😉 Use an adjustable cheese slicer for the best results when slicing cheese.
Another useful tool that isn't really a knife is a sharp vegetable peeler. I like the swivel style peeler better than the Y style because the grip feels more natural, like that of a knife. Although the Y peeler might be easier for kids learning to help in the kitchen. You might want to shop for one in person to hold them in your hand to gauge which one feels best to you. A good quality, sharp vegetable peeler will make you feel very happy while a cheap junky one will leave you seriously frustrated! I've used the OXO peeler for years and like it best.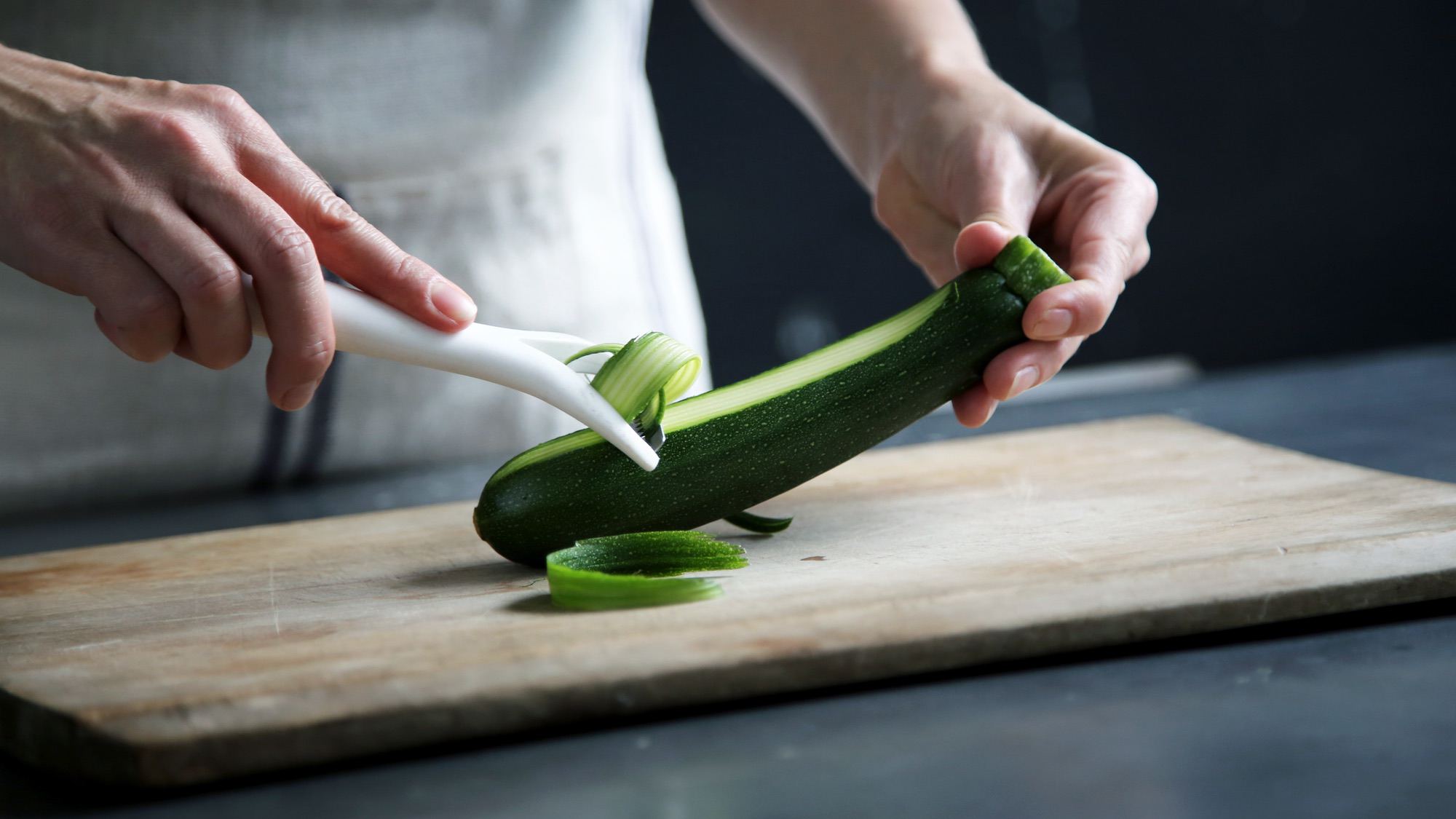 Lastly, a spiralizer will make creating veggie noodles from produce like zucchini and butternut squash a breeze. The one I have linked here I have been using since 2006 and it's still going strong. I use these zoodles to make gluten free, low carb ramen! Delicious!
I hope this has inspired you to get in the kitchen and prepare some healthy and tasty meals for your family! For more inspiration, join the TOM Online Cookbook Club!