Last Updated on August 30, 2020 by Rebecca Huff
A quart per day of this electrolyte energy drink has helped us feel our best. To help my husband have more energy and for me to keep my electrolytes balanced, I came up with this nourishing and hydrating drink. Each night I make a quart for each of us to drink the following day.
It doesn't take much time at all. I keep my supplements in a small box in my pantry so I can just pull out the kit to mix it up.
The base of the drink is usually tea, though sometimes if I have extra lemons or limes I'll made a citrus-aide type drink. So the flavor of our electrolyte energy drink is always changing!
For my husband's blend, I usually use a bagged tea, like Wild Orange flavor. My favorite is Emperors Bride, which I get at the tea shop inside of E.Shaver Bookseller in Savannah, Georgia. It's a loose leaf tea with orange peels in it and it's my all time favorite. Every time I pass through Savannah I grab a bag of the blend. You can use any tea that you like.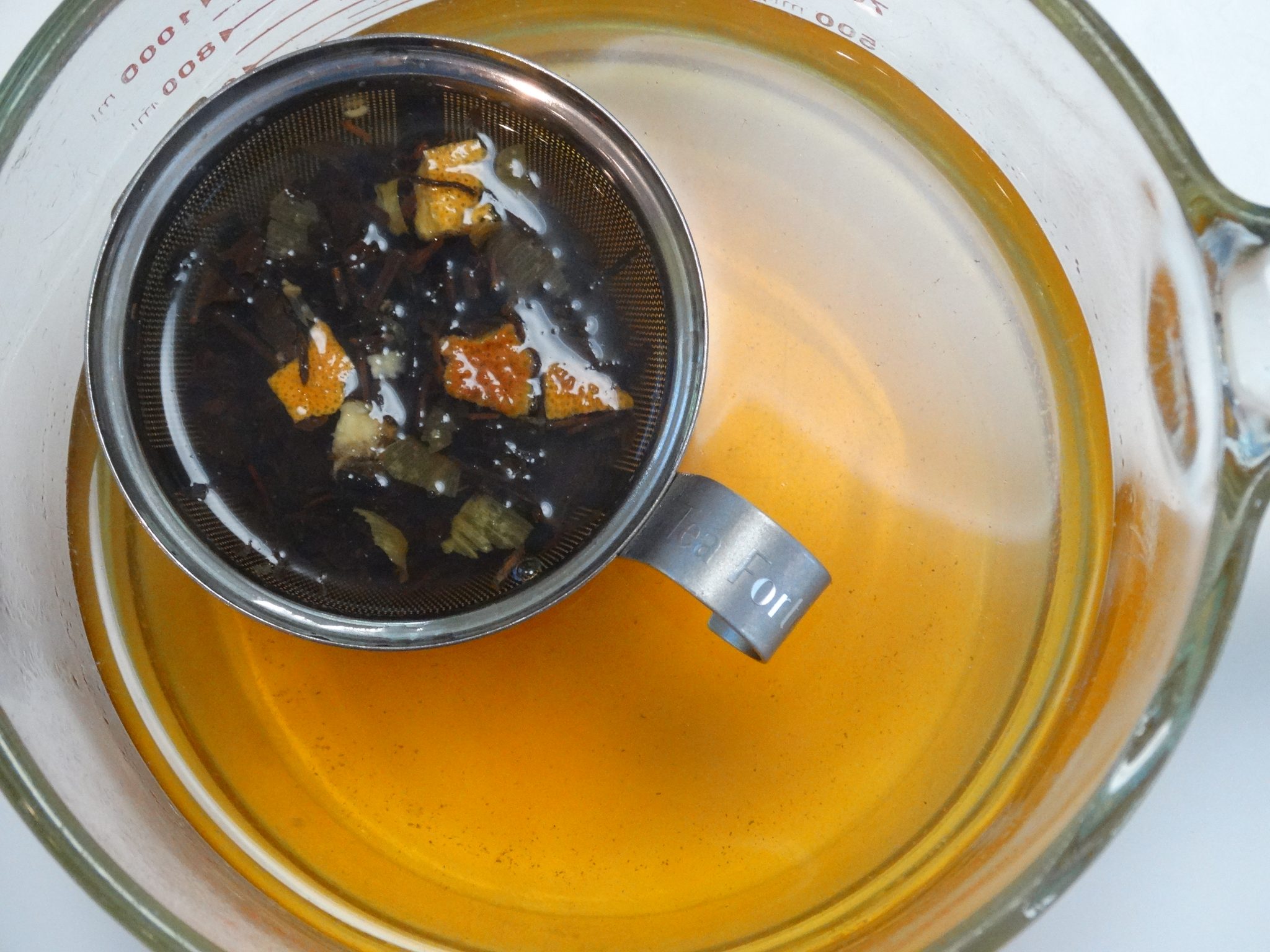 Every source I studied on the ketogenic lifestyle mentioned the loss of minerals, especially during the first weeks and months. It was because of this that I decided to create an electrolyte energy drink with the minerals we might be losing. (1)
I add supplements to the tea including potassium, magnesium, buffered Vitamin C, and a tiny a pinch of Himalayan salt. If I have citrus, I squeeze some into the mixture. To make it taste sweet, I add a small amount of Pyure Organic Liquid stevia. When I make it for the children I add raw, unfiltered honey. After we started the ketogenic lifestyle I wanted to make sure that we were keeping our minerals balanced.
It's as simple as that. I put the mixture into a quart jar and keep it in the fridge till we are ready to drink it. My husband takes his electrolyte energy drink to work and enjoys it throughout the day.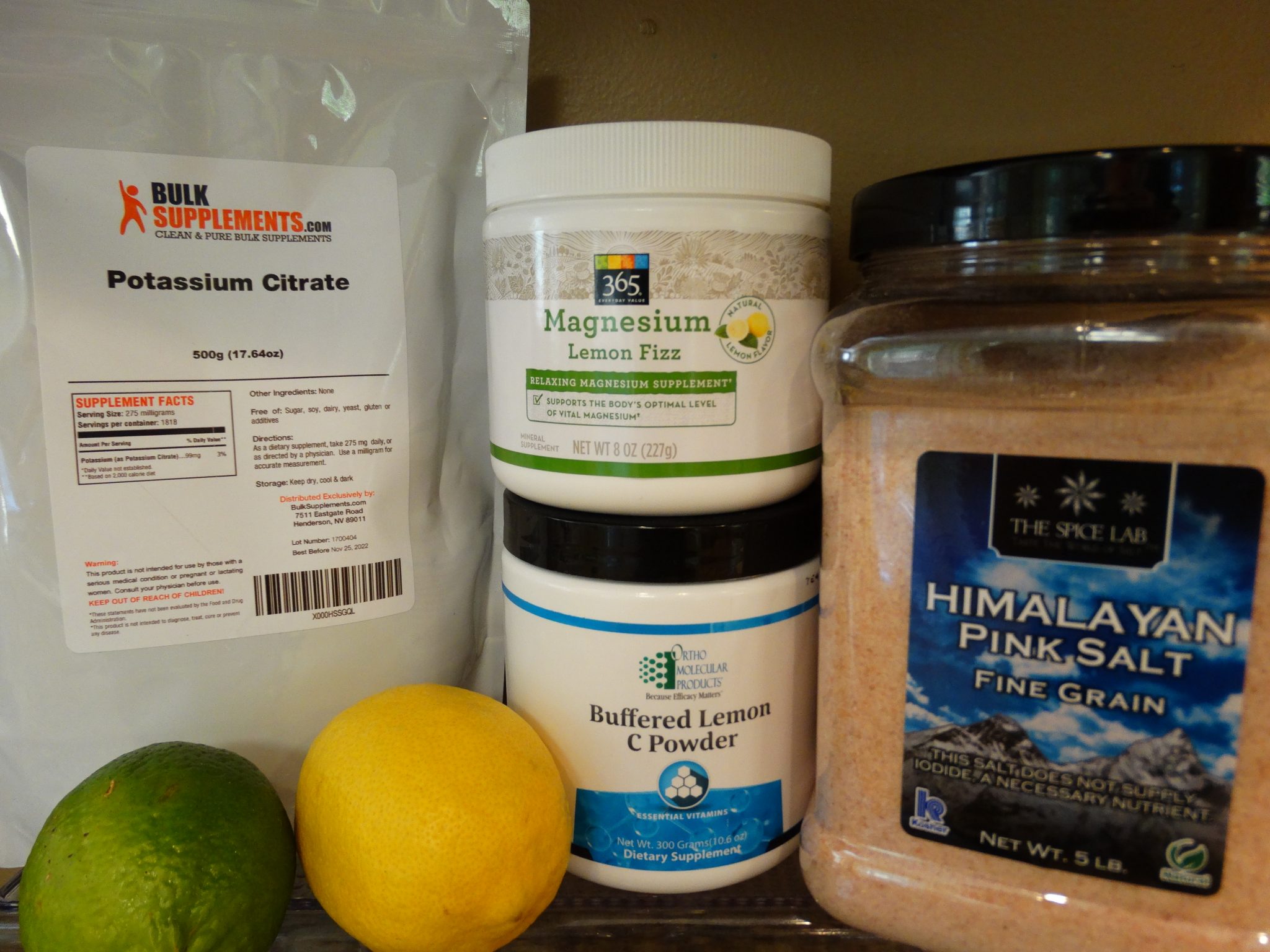 Without sodium, your body is not able to perform at peak levels. You may even experience headaches, fatigue, and in severe cases, you could pass out!
Magnesium is necessary to keep your muscles, brain, and heart relaxed. In addition, it is needed for protein synthesis, energy metabolism, and blood sugar balance. Intense exercise, lack of sleep, and stress can all deplete magnesium levels.
Potassium deficiency can cause constipation, muscle cramps, irritability, skin problems, and weakness. If you run low on this mineral you could even experience heart palpitations and respiratory distress. Spinach, kale, avocado, and mushrooms are a good source of potassium.
Another reason to stay hydrated and replace minerals is to help prevent kidney stones. Dehydration puts you at greater risk for kidney stones, so make sure to stay hydrated cause ain't nobody got time for that!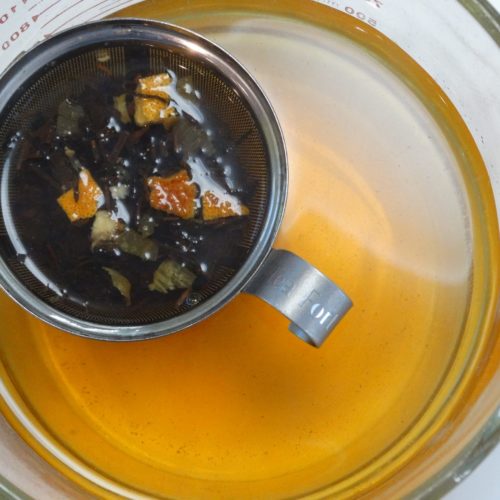 Electrolyte and Energy Drink

Dairy Free

Gluten Free

Keto

Low Carb

Paleo

Sugar Free

Trim Healthy Mama

Vegan

Vegetarian

Whole 30
Keep your balance with this electrolyte and energy drink. An excellent choice for the keto lifestyle.
Ingredients
2

cups

water

2

cups

ice

herbal tea of your choice

optional

1/4

tsp

potassium

tiny pinch of Himalayan salt

stevia to taste

magnesium

1 scoop

buffered vitamin c

1 scoop

juice of one lemon

optional

juice of one lime

optional
Instructions
Bring 1 cup of water to a boil.

To a heatproof glass 1-quart measuring container add your tea bags or loose leaf tea, pour fresh off the boil water over the tea bags.

Remove tea from water

Add another cup of room temperature water

Add potassium salt, stevia, magnesium, Vitamin C, lemon and lime juice and stir well.

Fill with ice up to one quart.

Drink throughout the day.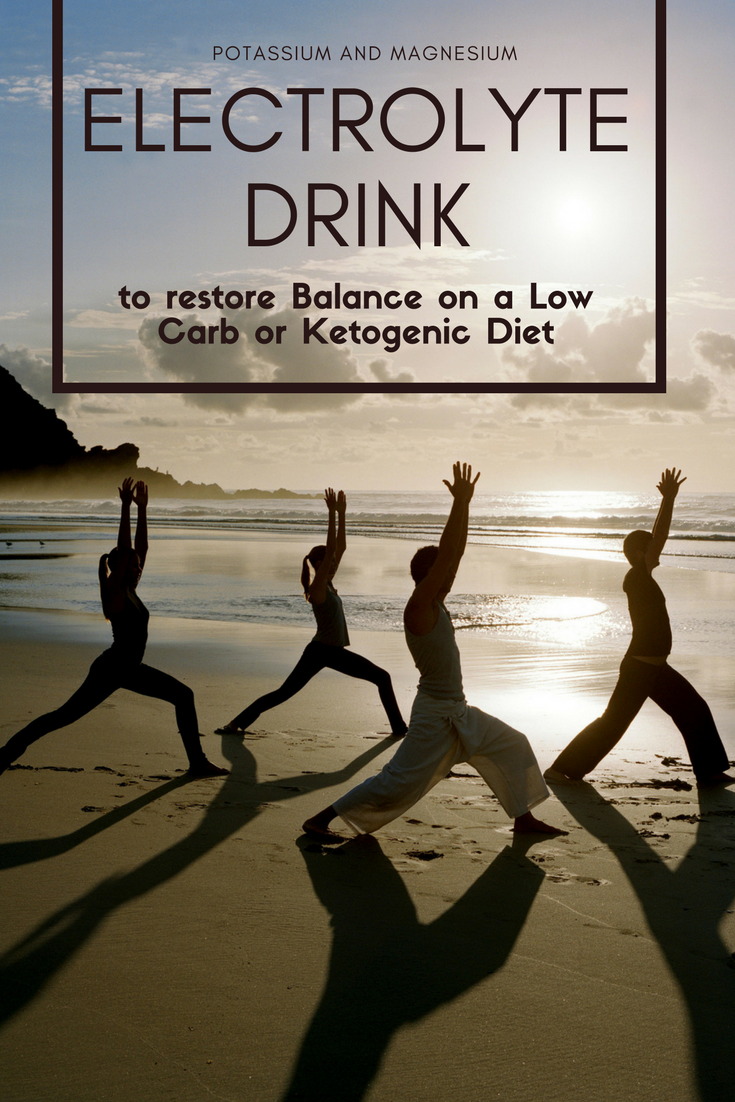 Source:
http://drbubbs.com/blog/2017/1/top-3-mineral-deficiencies-on-a-ketogenic-diet-and-how-to-fix-it