Last Updated on July 20, 2022 by Rebecca Huff
We often talk about mindful eating, about sitting at the table for meals. Those are both vital parts of being a healthy eater. Taking the time to chew your food is a simple way to get the maximum amount of nutrition from the foods you eat. The process of chewing is known as mastication, this is what allows food to begin the journey through your esophagus, through your entire body, until you receive as many nutrients as the food contains.
Chewing your food thoroughly stimulates your digestion before it even arrives in the stomach.
If you have digestive problems, heartburn, or are prone to overeating, it could be that you don't take enough time to chew your food into smaller pieces. Eating slowly means eating less food and could lead to weight loss because you reach satiety quicker.
How many times should you chew your food?
You may have heard the number is 32 times. Horace Fletcher was the person who came up with the number 32 because he suffered from frequent upset stomach and weight gain. Chewing 32 times per bite was his method to relieve his indigestion and experience weight loss. Although it's important to note, Fletcher was not a dietitian.
There is no magic number of times to chew food, so don't worry, you won't have to count while you chew. However, there are health benefits to chewing for a longer amount of time than feels natural! It's important to slow down and chew thoroughly for good digestion. You want to break your food down into smaller particles so that when it arrives in the small intestine, nutrients are ready to be absorbed.
It goes without saying that softer foods require less mastication. You'll need to chew veggies like broccoli or asparagus more than watermelon, but the goal is to turn the food into a puree texture inside your mouth before swallowing. Truly, this takes time if you are used to barely chewing your food. The effort will be paid back in your physical wellness!
Digestive Process
Your digestive system begins the process when you take that first bite of food. Digesting food allows
Eating a healthy diet is one aspect of proper nutrition, but if you cannot digest what you have eaten, then you will not get the nutrients contained in those foods. When you take the time to chew the saliva produced will help your body pre-digest food. Making the mistake of not chewing your food could be a waste of your healthy eating efforts.
That is because chewing is considered part of our digestive process and has compelling benefits. When you chew, your mouth produces extra saliva which helps the body's digestive enzymes to do their job. The act of chewing creates smaller food particles and lowers the chance of infections. Large pieces of unchewed food do not get exposed to as much saliva and become more vulnerable to bacteria and fungi in the digestive tract.
Digestive Enzymes
When you chew your food, your salivary glands secrete a different type of saliva than when you are not eating. The food you eat contains enzymes, but your saliva also includes three enzymes:
amylase – breaks down carbohydrates
protease – breaks down protein
lipase – initiates the digestion of fats
As you chew, all of these enzymes start the complicated process of digestion. Once the food moves into the upper stomach, these enzymes are still at work for at least half an hour up to almost a full hour.
When you slow down and chew thoroughly your digestion becomes more efficient by increasing the rate of nutrient absorption. Chewing also decreases the workload for the stomach and small intestine.
When you chew your food, your mouth and upper stomach are saving your body's energy for other vital jobs.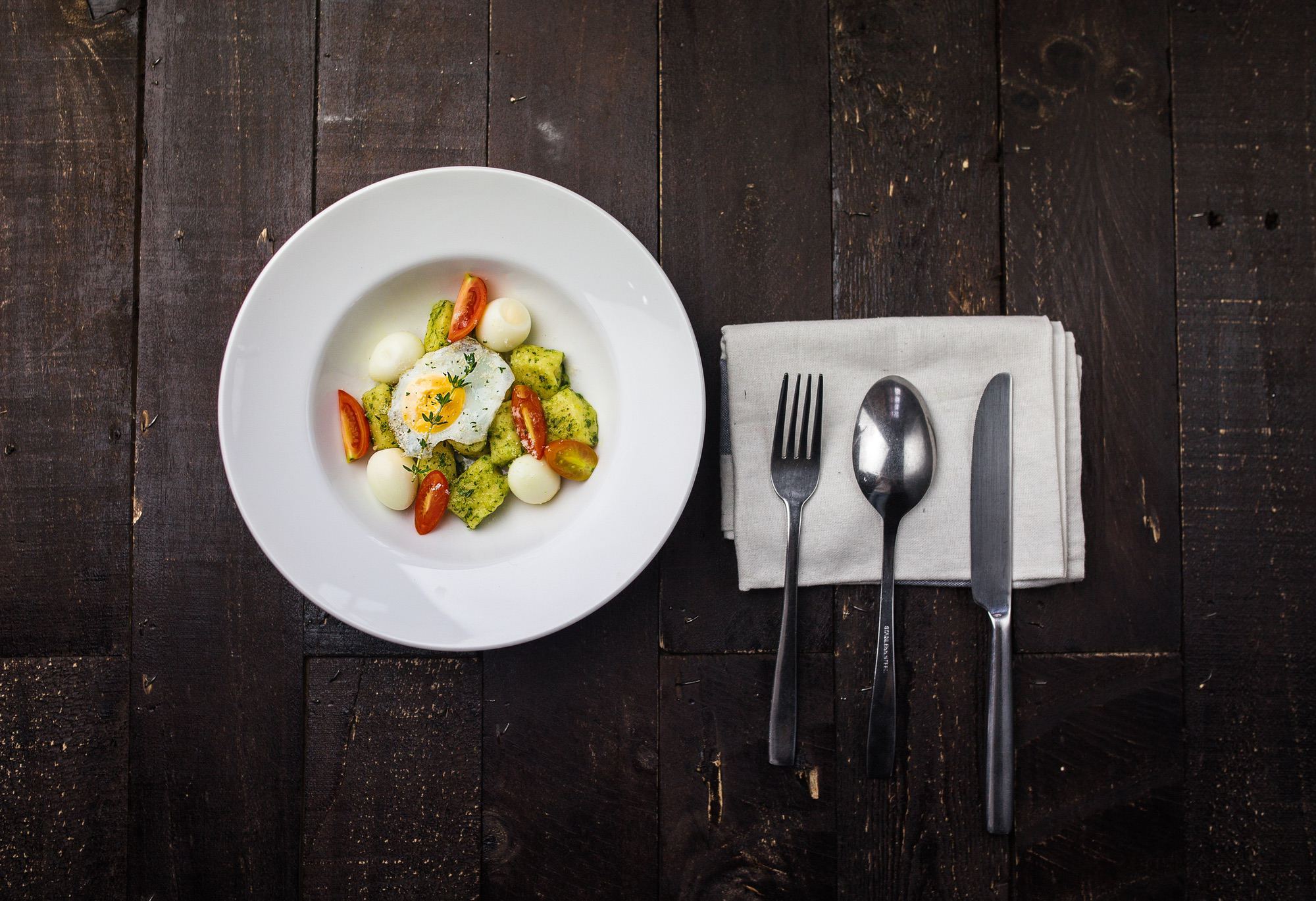 Digestion issues
Gas and bloating can be a result of not chewing your food enough, mainly when you eat carbohydrates. A thin layer of cellulose covers plants that digestive enzymes cannot penetrate.
Fermenting can help to break down cellulose, which is why eating fermented foods is healthy for your body. Cooking can also help to break down cellulose for easier digestion. Although, the most efficient way to break down cellulose is by proper chewing!
People with chronic illness or those with digestion issues must chew food until it is liquefied to take the stress off the digestive organs. The simple act of chewing can do wonders to repair the digestive tract.
Another little-known job of the saliva is to help to keep plaque from forming on teeth; beneficial for preventing tooth decay.
Eating in a hurry, under stress, and scarfing down food slows down the digestive process. Slow digestion can have a negative impact such as indigestion, reflux, bloating, inflammation, malnutrition, as well as other digestive issues.
If you are not in the habit of chewing your food more than a few times, changing this pattern will take some work, but it is worth it. You may find yourself getting full sooner, and in the long run, you will be able to maintain a healthy weight. Your body will receive more nutrients, and your digestive system will save energy.
So, the next time you eat take a deep breath, relax, and remember to chew your food. Be mindful of chewing and reap the benefits that come from giving your digestion the assistance it needs. Take enough time to enjoy, process, and digest your food so you receive maximum benefits and you'll likely eat fewer calories.
A final note about chewing
Ironically, many people will often chew gum all day long, yet swallow a bite of food after only a few chews. Chewing gum throughout the day can cause problems with digestion.
…when you chew gum you send your body physical signals that food is about to enter your body. The enzymes and acids that are activated when you chew gum are therefore released, but without the food they're intended to digest.

This can cause bloating, an overproduction of stomach acid, and can compromise your ability to produce sufficient digestive secretions when you actually do eat food. Some people may also have adverse gastrointestinal symptoms, including diarrhea, from the artificial sweeteners that are commonly found in chewing gum.
Digestion is not the only problem that can result from chewing gum. There are other disturbing side effects of chewing gum. It might be best to save all that chewing energy for meal time.
Happy Eating!
Share this post on Pinterest, get more people chewing!