Last Updated on June 29, 2022 by Rebecca Huff
Amazing Anti-Aging Benefits of Coffee
So many people fail to realize that coffee is loaded with properties that help fight back against the signs of aging.
Even if you have no plans to dive headfirst into making amazing coffee using the latest advanced systems, it's still beneficial to know how and why this caffeinated beverage provides such a powerful punch against aging and other unwanted health conditions that can seriously rip our immune systems apart or even cause us to die.
Coffee is such a great tasting drink and it provides so many benefits as far as giving you energy, clarity, and a feeling of alertness. But you doubtfully spend any great deal of time thinking about the health and anti aging properties that this popular beverage can provide.
With that said, we will now take a look at the benefits coffee provides from an anti aging standpoint. If you've ever been interested in this topic and you'd like to learn more, we highly recommend sticking around and reading the rest of this article.
1. Coffee Consumption Leads to Longer Telomeres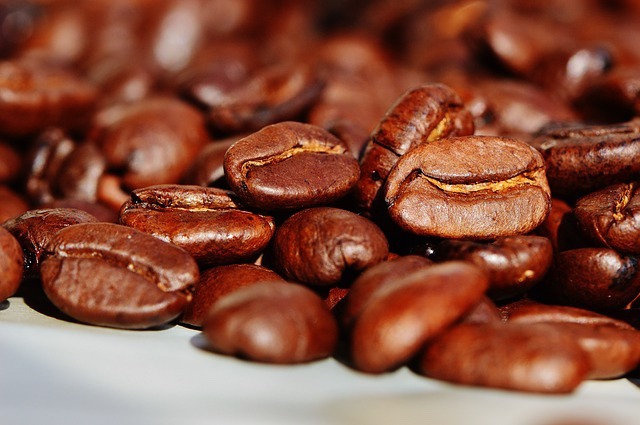 You may be thinking, "Drinking coffee leads to longer telomeres. Cool. What are telomeres?" Most people have no idea what telomeres are because medical science has only brought them to our attention very recently.
Telomeres, for all intents and purposes, are a marker that shows whether or not you will live a long life. So if your telomeres are short, doctors have determined that your lifespan is also going to be short. And if your telomeres are longer, then you are going to lead a longer life.
Guess what? Your telomeres aren't set in stone. If you begin taking care of yourself and treating your body right after neglecting it for a long time, the length of your telomeres can and will improve.
It's also possible to shorten or lengthen your telomeres with coffee. If your body is overdosed with high levels of caffeine in your bloodstream, the National Health and Nutrition Examination Survey (NHANES) determined that the length of your telomeres will shorten because of the caffeine abuse.
On the other hand, drinking coffee is also very good for telomere length and longevity. But just remember that you cannot overdo it and ingest too much caffeine because you'll otherwise cause more harm than good.
2. Experience Less Cancer Risk by Drinking Coffee
Believe it or not, drinking coffee is good for you as far as reducing your risk of developing certain types of cancer. In fact, as a coffee drinker you will have a better chance of avoiding becoming stricken with certain types like melanoma, prostate, endometrial, liver, colon, and mouth cancer.
Cancer is a chronic and pervasive disease that can seriously cut short your lifespan by many, many years if you aren't careful. While it's hard to predict who will suffer from cancer and who won't, it is very easy to know that if you'd like to avoid the types of cancer we've mentioned above, you should become a regular coffee drinker to improve your odds.
Sugar is an important factor to keep in mind as far as reducing the risk of cancer is concerned.
Do you know that people with high levels of insulin and increased blood sugars are more susceptible to cancer? Well they are.
So you have to focus on keeping this devastating substance out of your morning coffee as often as possible. The lower you can consistently keep your blood sugar, the better off you are going to be and the healthier you'll be. Plus, you'll have a better chance of avoiding certain types of cancer.
3. Coffee Is Really Great for Your Skin
Last but certainly not least, coffee is incredibly beneficial as far as outward appearance and anti aging are concerned. Whether you know it or not, coffee is a natural exfoliator, it helps increase blood flow in the body, and it even fights back against the damage caused by free radicals.
Some people like to make these scrubs at home by using coffee grinders like ones suggested by Coffee or Bust here and actually rub them all over their body. The caffeine and antioxidants within the coffee grounds helps to stimulate blood flow and make your skin look glowing and absolutely amazing.
The antioxidants in coffee are also known to eliminate free radicals. It's these free radicals that create imperfections, so when the coffee does its job and eliminates them, you can expect your skin to look brighter, more refreshed, smoother, and it will have a bigger and more beautiful glow as well.
So definitely think about using coffee to enhance your daily cosmetic regimen. It will absolutely have a powerful impact on the way you look and feel.
Final Thoughts
Like most people, you undoubtedly failed to consider the health and anti aging benefits of coffee consumption. But those benefits unquestionably do exist as we shared with you above. So if you aren't already, become a regular coffee drinker – but don't overdo it – and begin incorporating coffee grounds into your daily skincare regimen as well to achieve maximum benefits.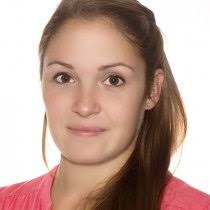 Ashley Lipman
Content marketing specialist
Ashley is an award-winning writer who discovered her passion for providing creative solutions for complex topics online. Since her first high school award in Creative Writing, she continues to deliver awesome content through various niches.