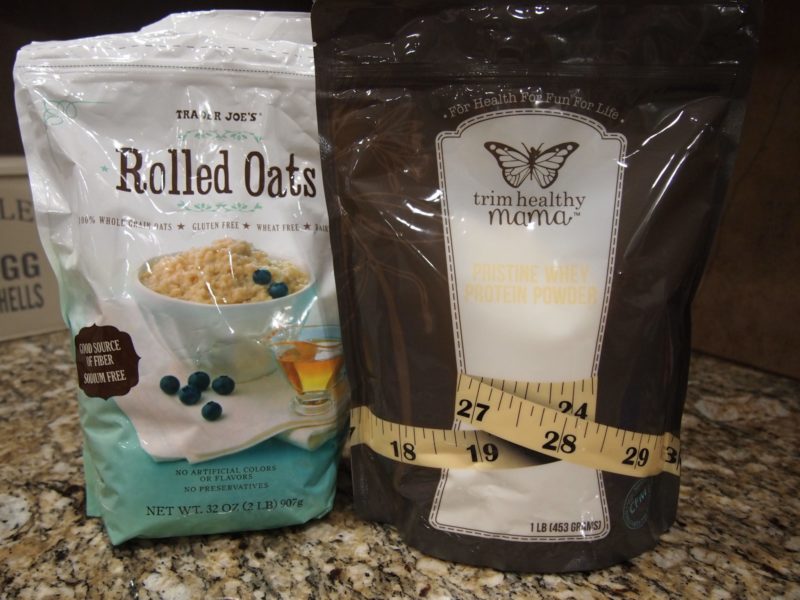 *all Trim Healthy Mama store links have been removed from this post, I apologize for any inconvenience*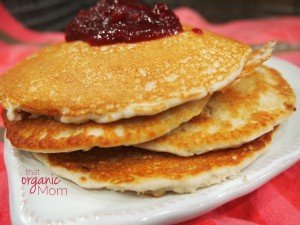 Print
Pristine Protein Pancakes
This is a high protein breakfast pancake recipe acceptable on the Trim Healthy Mama plan.
Ingredients
1 scoop Pristine Whey Protein Powder (link to purchase at bottom of post)
1/4 cup, 0% Greek Yogurt
1/2 cup oats plain rolled oats
few drops of maple flavor extract
2 large egg whites
1/4 cup water
1 small doonk Stevia (or to taste)
Instructions
Grind oats in your coffee grinder
Combine all ingredients and mix well
Lightly spray frying pan or wipe with the smallest amount of coconut oil possible, just enough to keep from sticking
Pour 4 pancakes into pan
When lightly golden on the bottom, flip
When done in the middle remove
Eat with zero sugar fruit spread (with fiber) or add your own sugar free syrup
Notes
To stay on plan, do not add butter to these pancakes and do not drink cream in your coffee for breakfast when eating an E-style breakfast. For more read the book Trim Healthy Mama
Courses E Style THM Breakfast
Cuisine Trim Healthy Mama
Nutrition Facts
Amount Per Serving

Calories 287

% Daily Value

Total Fat 3 g

5%

Total Carbohydrates 29 g

10%

Dietary Fiber 4 g

16%

Protein 35 g

70%
* Percent Daily Values are based on a 2,000 calorie diet. Your daily values may be higher or lower depending on your calorie needs.