Pastelón is a type of casserole very similar to lasagna in that it has layers, meat, sauce, and cheese. However, Pastelón uses Plantain in place of the noodles.
Pastelón is what I would consider traditional comfort food. Puerto Rican Pastelón may differ slightly from Dominican Pastelón but both are delicious!
If you like a savory dish that has a light sweetness to it, use Plantains that are almost black. These are the ripe plantains. My family and I prefer the very ripe plantains in this dish. Mostly, I buy the bag of frozen "mini plantains" from Trader Joe's.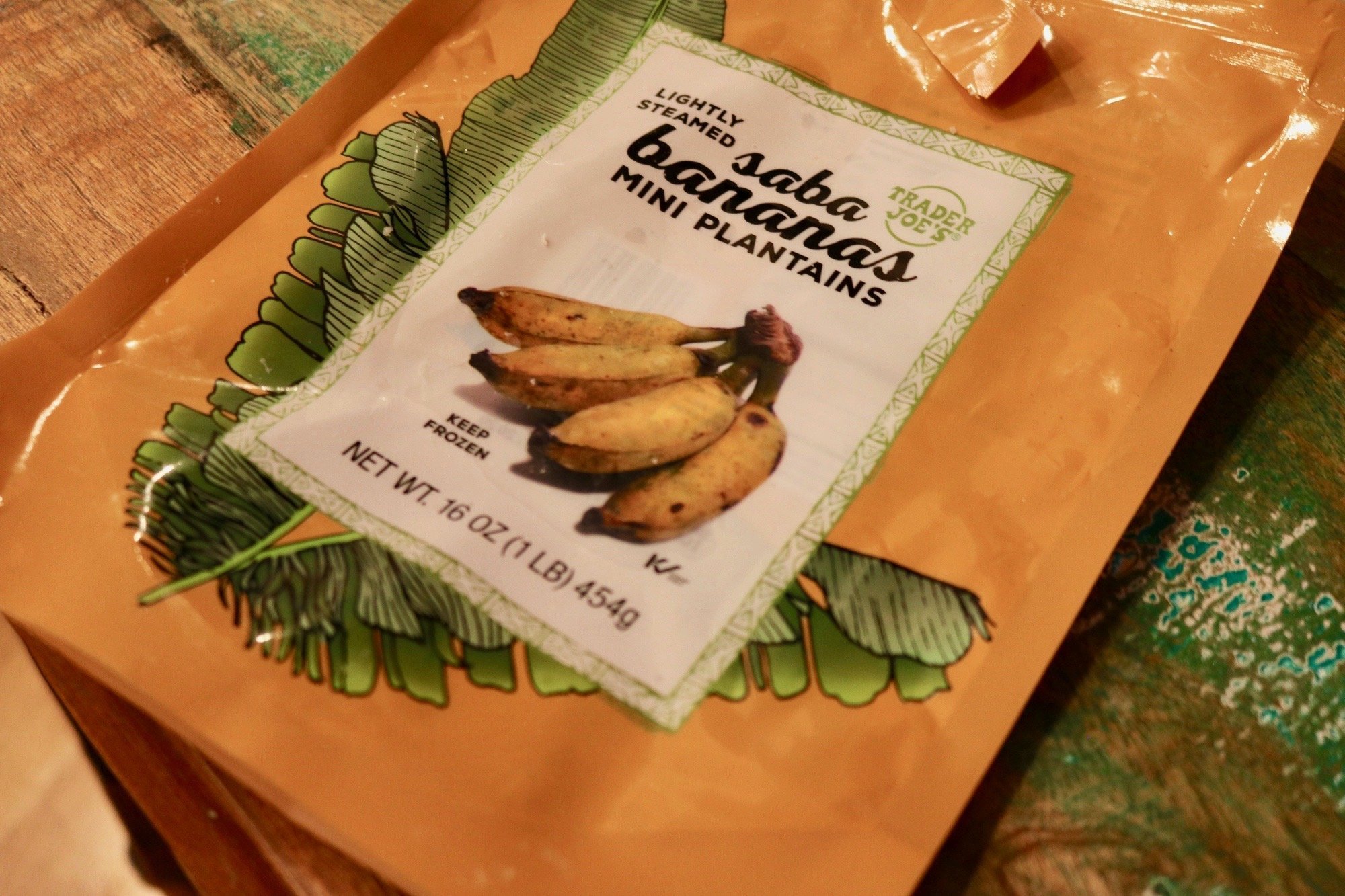 These mini plantains from TJ's are lightly steamed, so you can just thaw them and smash them with a meat mallet or whatever you have. Sometimes I fry mine a little bit in coconut oil or avocado oil, but other times I just skip that step. So if you prefer not to fry, just thaw them, smash them, and continue.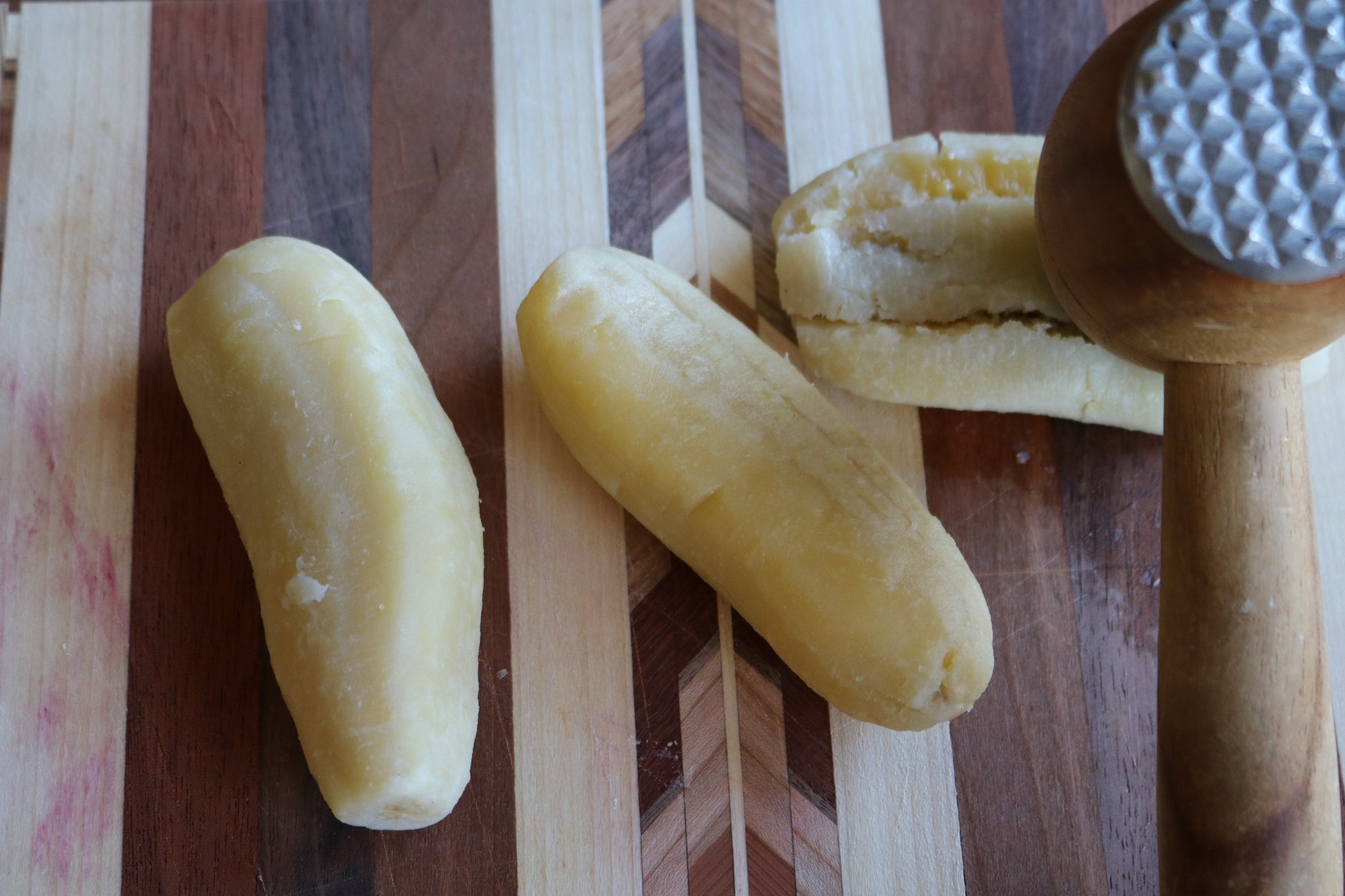 Green (not yet ripe) plantains can still be used but the flavor is very different. In my opinion, an unripe plantain tastes more like a dry potato.
Jump to Recipe
The first time I tasted this dish it was prepared by a Dominican woman and I thought I had died and gone to heaven's restaurant. Yes, it was that good. Sadly, I wasn't able to get her recipe but as I have played with various ingredients, I've created one that comes close!
My filling is based on the ingredients of a Cuban-style Picadillo. I have chosen to use golden raisins as I feel they have a brighter taste and really adds a depth of flavor to the overall dish.
I also add some Baobab for a nutritional boost. Adding vitamin C rich Baobab will help your body absorb iron from the meat. Two tablespoons will make the "sauce" portion of this recipe pretty tart, but when you put it together with the plantain and golden raisins, it evens out. However, if you rather not have that tartness, you can leave out the Baobab, or reduce it to one tablespoon.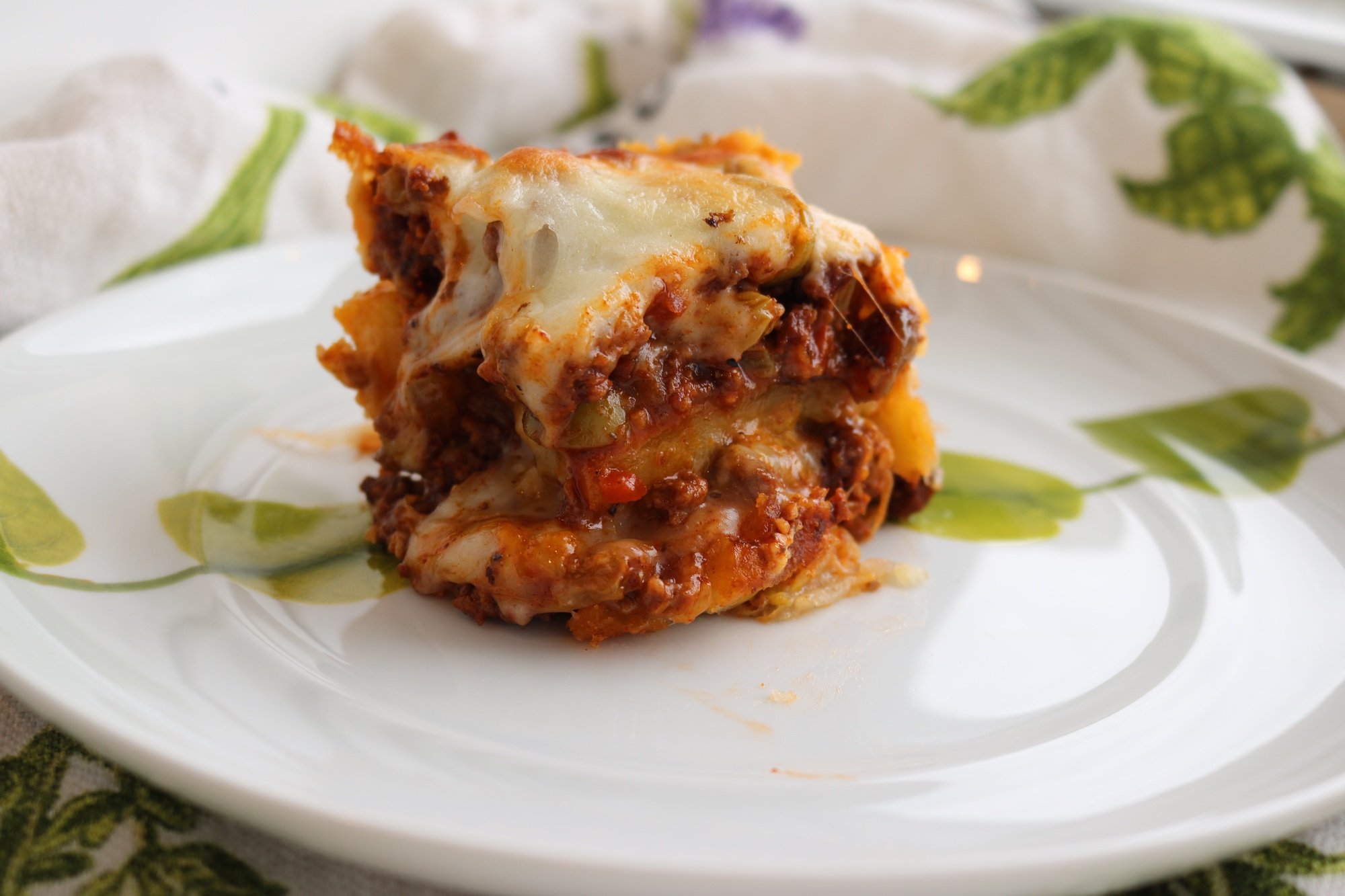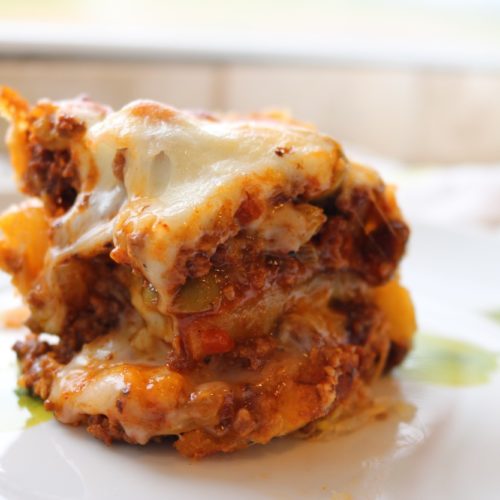 Golden Lasagna

Gluten Free

Sugar Free
Ingredients
Filling

1

onion

diced

Avocado oil for sautéing

1

tablespoon

minced garlic

1

pound

ground beef or bison

1/3

cup

sliced pimento stuffed green olives

1/3

cup

golden raisins

1/2

cup

tomato sauce

Salt and Pepper to taste

Adobo Seasoning

or just make your own, that's what I do! *see below

1/4

cup

fresh cilantro

finely chopped, optional

Layers

1

bag frozen baby plantain from Trader Joe's or 6-8 plantains

depending on size

Mozzarella cheese 1-2 cups depending on your preference

2

eggs

beaten with 2 tablespoons of water
My Adobo Seasoning:
1 1/2

TBSP

Salt

1

TBSP

Paprika

1

tsp

black pepper

1

TBSP

onion powder

1

tsp

oregano

1/2

tsp

cumin

1

tsp

chili powder

2

Tablespoons

Baobab powder

optional(you can also add garlic powder, about 1 tsp, but I prefer fresh garlic and I have that listed in the filling.
Instructions
Sauce Portion

Brown the ground beef with diced onion and garlic, drain grease if necessary

Add spices (adobo) + S&P

Add tomato sauce, olives, raisins and simmer about 5 minutes while you prepare the plaintain

If using large plantain, slice vertically and saute in pan till soft. (using a

Mandolin Slicer

helps!)

If using frozen small plantain, let thaw, smash, then saute. 

After all the plantain are cooked, add one layer to the bottom of the pan

Top with half the meat filling.

Top with half the cheese.

Repeat the plantain and meat mixture.

Beat egg and water mixture VERY thoroughly and pour over entire mixture to hold everything together.

AFTER the egg mixture, add the final top cheese layer.

Bake at 350 for 30 minutes, careful not to let cheese get too brown.

Allow lasagna to sit for 15 minutes before cutting/serving.
Notes
Goes great with coleslaw! 
*Adobo seasoning is easy to make if you can't find it and goes great with Latin foods. I've found that many seasoning blends have either maltodextrin or monosodium glutamate or other undesirable additives, so I just make my own.
This dish pairs well with coleslaw and makes a fantastic meal prep dish.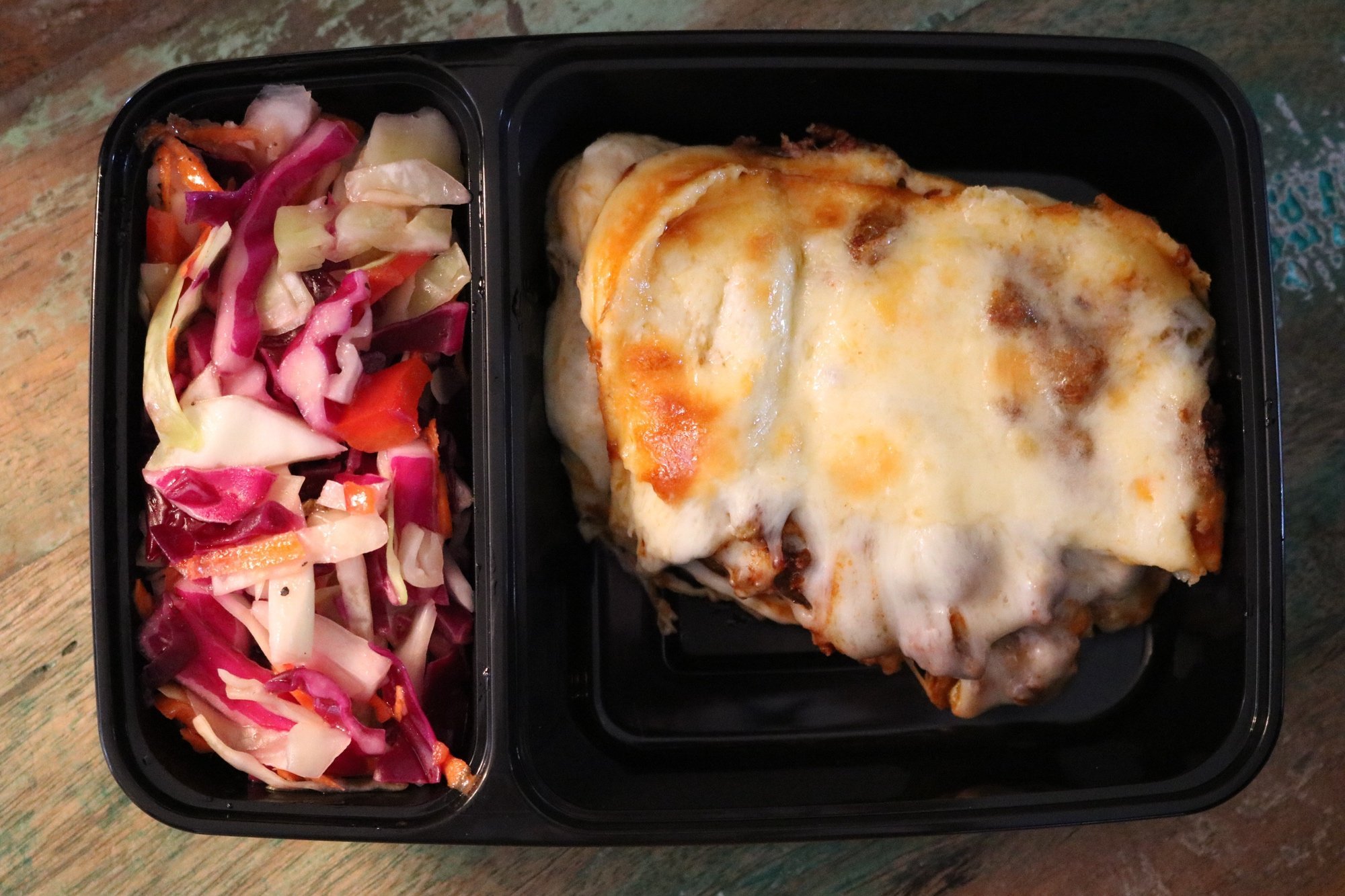 Pin this post to your "Dinner Board" on Pinterest! It's a great weekend recipe.