Podcast: Play in new window | Download
Subscribe: Apple Podcasts | Google Podcasts | RSS
What is self care?
In part two we are going to answer the question, "What is self care?" Let's talk about the nitty gritty self care that should be happening on a daily basis. Make sure to tune in as we help work out the details of what is self care, why it's not selfish, and how to pull it off. In part one of this three part series on Self Care, Jami and I posed the question, "Is self care selfish?"
My self care includes at least a couple of these every day:
I could list more but I'd love it if you would share your ideas in the comments! Please share this podcast with someone you love and subscribe to my feed to receive new episodes in your inbox! You can also watch this series on Jami's youtube channel.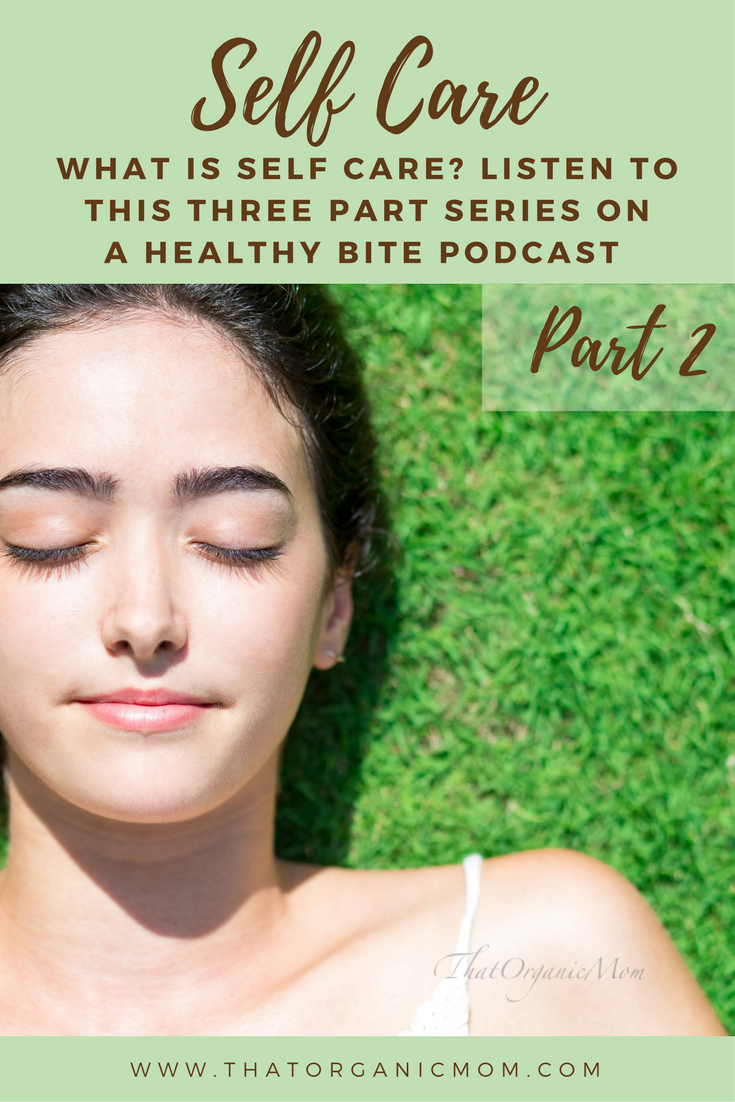 What is a podcast and how do I listen?
A podcast is a free downloadable audio show that enables you to take a podcast with you on the go.
For iPhone/iPad/iPod users – Grab your phone or device and go to the iTunes store and search "A Healthy Bite." Download the free Podcasts App (produced by Apple) and then subscribe to the show from within that app. Every time I create a new episode, you'll get it downloaded right on your iDevice.
For Android devices – Download the Stitcher Radio app (free) and search for "A Healthy Bite." Click here to subscibe via Stitcher to A Healthy Bite.
For those who don't have a mobile device – You can always hear the show by clicking the audio file at the top of this page. Or go to: https://www.thatorganicmom.com/podcast
Also, it would mean a lot to me if you could leave a review for A Healthy Bite on iTunes!