Whether you are an expert in the kitchen or can barely boil water, there is one crucial factor that can affect the taste of a dish.
The purity of your water.
Bad tasting water is hard to drink, which may explain why many people have a hard time reaching their daily intake quota.
So what causes water to taste less than refreshing?
Hydrogen Sulfide and dissolved solids can cause water to have a nasty rotten egg smell. Water that has a metallic taste could be from iron seeping into the water supply or even mercury, lead or arsenic.
Another complaint about unpleasant tasting water is chlorine. Hard water may taste somewhat like minerals as it is typically from areas rich in limestone. As you can see from this picture, the water here in Florida is hardcore hard water. The mineral buildup has to be chipped off areas where water sits.
Pets can suffer urinary problems from drinking hard water. "Urinary issues are a BIG problem in both felines and canines. Giving your pet a better life might be as simple as changing their water." (iheartcats)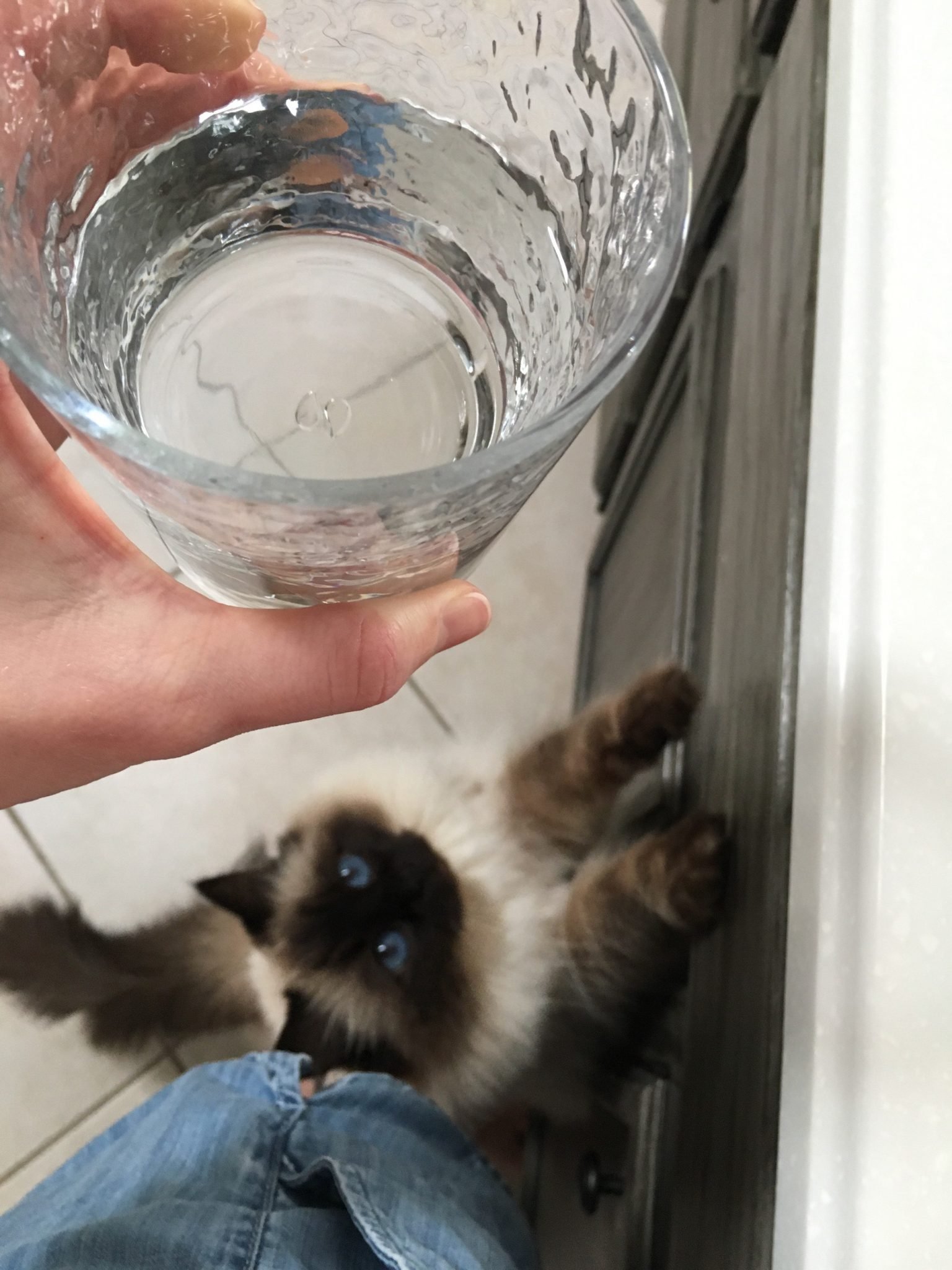 Soft water may taste a bit metallic or salty due to sodium chloride.
Cloudy water may be contaminated with small particles of sandstone and other rocks. Brownish looking water may have a higher concentration of oxidized rust particles and other sediments from the pipes which supply water to your home.
Contaminants found in drinking water vary from state to state. Yet, the quality of water in America isn't necessarily dependent on where you live. Water near farms may be contaminated with pesticides and toxic byproducts from fertilizer and manure.
For example, water tests in Topeka, Kan., found at least four pesticides used on corn fields, including atrazine – the second most widely used weedkiller in the U.S.  Which studies find can turn male frogs into females after exposure to levels of the pesticide commonly found in drinking water sources throughout the Corn Belt. (source)
Well water
Even if you have well water, testing is for arsenic, and other contaminants is advisable. In fact, it is recommended to test at least once per year.
Water contaminants occur in a wide variety of ways from pharmaceuticals to disinfection by-products, and too much chlorine. Obtain a water quality report from the EPA for your local area.  Keep in mind, the legal limits could be on the generous side. Hundreds of chemicals detected in our drinking water are not even regulated.
The Environmental Working group has a database that allows you to get a better idea of what is in your water.
Filtering the water you drink and cook with not only improves the taste but it's better for your health.
Our personal experience
My husband and I were fortunate enough to receive an under the counter, 3-stage water filtering system from Aquasana Water Filters. Max Flow has a three-stage filtration system that removes heavy metals, chlorine, chemicals, and pharmaceuticals found in tap water.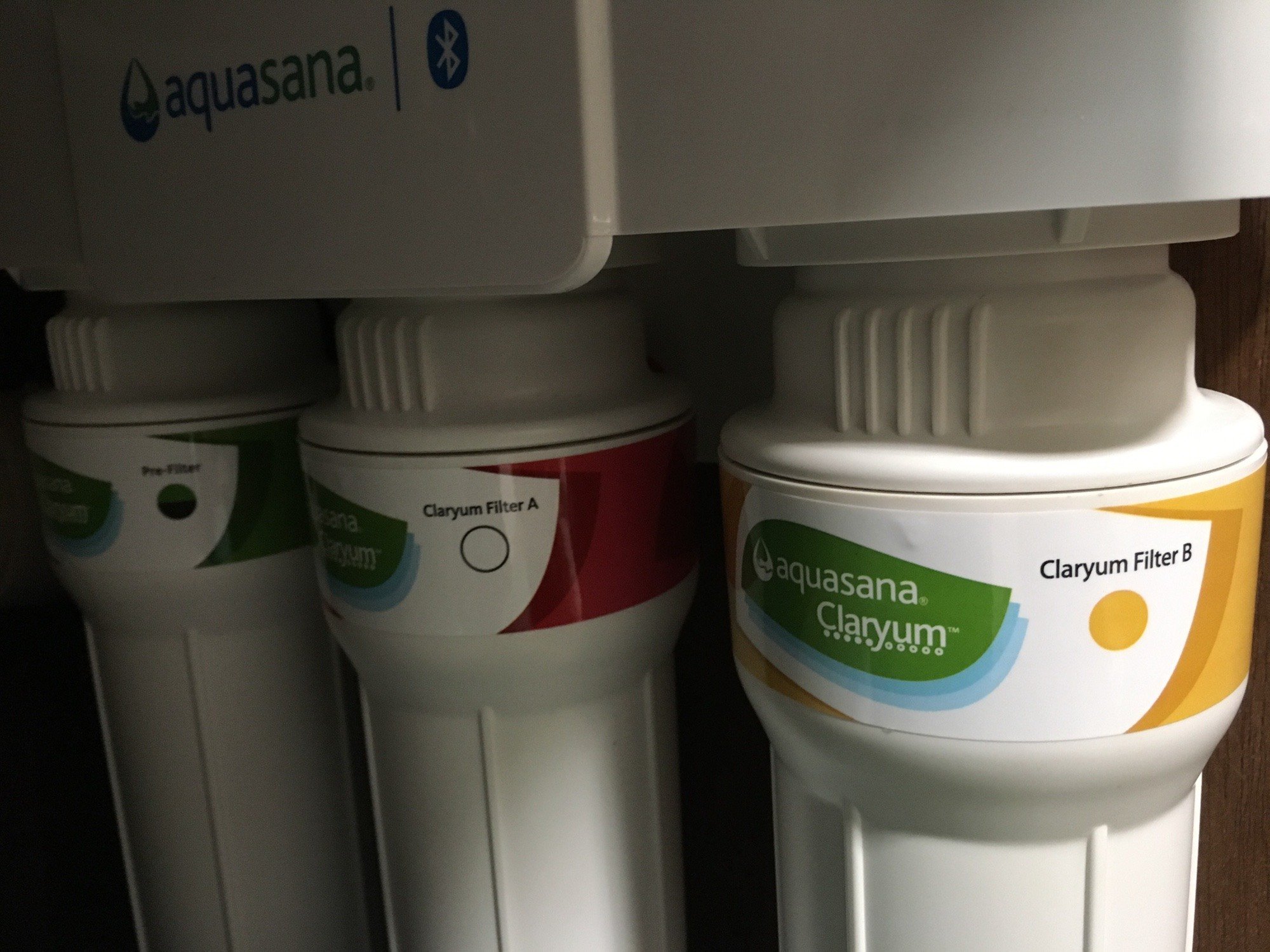 The 3-Stage Max Flow has an 800-gallon filter life capacity. This is great for filling up pasta pots and other cooking tasks. Like the Clean Water Machine, it has Bluetooth connectivity for filter tracking and also keeps beneficial minerals in your water.
Not only does it filter out the bad stuff, it retains naturally occurring minerals in your water (magnesium, calcium, potassium). Often, these naturally occurring minerals are depleted from our water.
Compared to our previous filter, from which I now can detect a lovely hint of chlorine, the taste from the 3-Stage filter is exemplary.
The convenience of having readily available drinking water right at the sink is a huge plus! So, no more manually filling up the old water filtration system for us anymore!
Aquasana is Eco-friendly by minimizing disposable plastic parts in its systems. Bonus!
Another affordable Aquasana product to consider is the Reverse Osmosis Filter with Remineralizer.