Hey, health-seeking friends! You may not live in Tennessee but I wanted to share some exciting news with you as it has an impact outside of our community.
Just like you, we are very concerned about the environment. We frequently write about the zero waste movement in our efforts to bring awareness to our readers about ways to reduce waste. Recently we began work on a new website: Waste-Free Tennessee.
Makes sure to scroll down to check out the list of 25 ways to start your zero waste efforts today!
So what is "zero waste" or "waste-free" all about? To keep it basic: the goal is to send nothing to the landfill. Knowing that zero waste is pretty impossible to achieve, I usually say "zero waste effort" or "waste-free goals" instead. Those goals are to refuse what we can live without, reduce the amount of "stuff" we buy, recycle everything that can possibly be recycled, and compost food waste so it doesn't end up in the landfill. This is known as the 5 Rs.
Refuse
Reuse
Reduce
Recycle
Rot (compost)
Waste Free Tennessee website will be a place where anyone can go to find helpful facts, DIY projects, help with recycling, shop for zero waste products, and much more. We are working on spreading the word about reducing waste through local workshops and educational speaking events.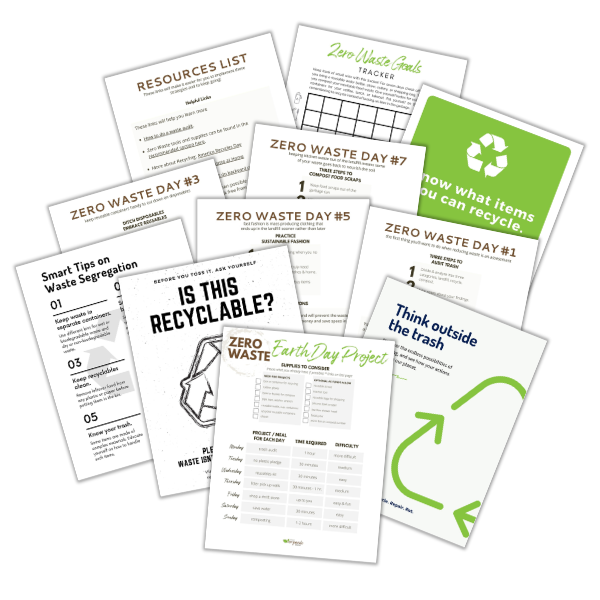 We need YOU to help impact climate change
Join the waitlist for upcoming Zero Waste Courses to assist you on your journey to reducing waste.
Reducing Waste Articles on ThatOrganicMom include:
You can also meet our team at Knoxville's EarthFest events.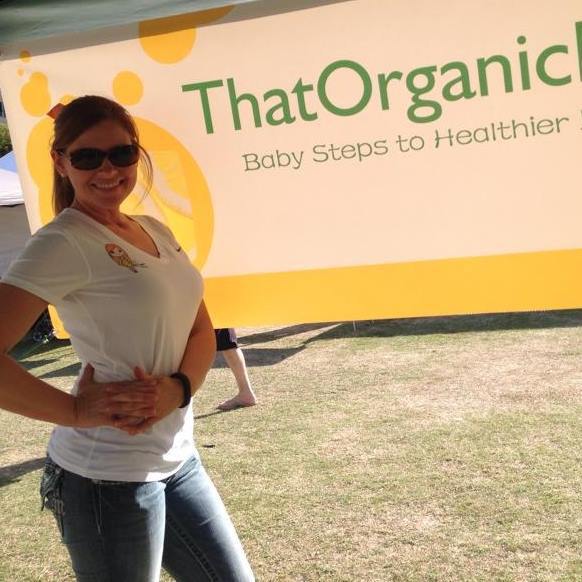 We will share more soon but for now you can follow Waste Free Tennessee on Instagram.
In the meantime, here are things you can do to start reducing waste right now.
Recycle – educate yourself on recycling. Know what your local recycling facility accepts.
Carry your own reusable shopping bags – keep them in the trunk of your car!
Keep containers for drinks with you- a reusable water bottle, coffee mug, reusable straws and utensils – we plan to make kits available soon!

Instead of putting your produce in a plastic film bag, simply put your produce directly in your cart (I hope you were planning to wash your apples anyway!) OR carry some net produce bags along with your reusable shopping bags.

Keep cardboard boxes for carrying your groceries instead of recycling the cardboard right away. Boxes are easier to carry than bags anyhow!
Shop the bulk bins! Here in Knoxville there are lots of stores with bulk bins. Try Three Rivers Market, Kroger, Whole Foods, Earth Fare and others. Save your used jars and other containers to use for bulk items purchases. We also reuse jars to save leftovers.
Pack zero waste lunches using a reusable container and cloth baggies.
Replace disposable paper towels with eco friendly reusable rags. They do not have to be fancy – as a matter of fact, dark brown works best for cleaning up spills. Trust me. Coffee.
Instead of single use coffee pods, make a pour over or do a French press – or just make an entire pot of coffee and share it with your friends. They will love you for it!

Bar soap doesn't require plastic, when possible use bars instead of soap in plastic bottles.

OR if you must have liquid choose to refill your glass pump bottles with liquid soap. I refill mine at

Wild Lavender on Union Avenue

.

Use natural rubber gloves instead of disposable latex gloves for washing dishes

Instead of dishwasher detergent in plastic bottles, buy your detergent in a cardboard box.

For shampoo – try shampoo bars!

Choose plastic-free hair brushes and combs.

Make the switch to a safety razor and ditch the plastic razors – they give a closer shave and look more beautiful!
Get plastic free toilet paper delivered to your home.
Make your own beeswax wrap instead of plastic cling film or else buy some already made. It smells great!

Use good old fashioned iron skillets.

Buy second hand clothing at thrift stores and other second hand shops instead of fast fashion.
Compost food waste or feed it to your neighbors chickens!
Use ceramic, stainless steel or glass for pet food and water – your cat hates plastic and your dog will thank you too!
BYOB. Bring Your Own Beverage containers that is! When you go to an event take a stainless steel cup for your drink! People will think you are SERIOUS!
Wrap gifts the eco-friendly way.

Learn to live with less.

Be aware.
Now that my husband is aware, I tease him that he's been "woke to the planet" because now he sees all the stuff. Plastic, packaging, waste, extra. (PS – my 13-year-old son explained to me that it's time to put "woke" to rest…i.e. woke has gone the way of "on fleek" – so apparently woke has ran it's cycle through culture again!)
Being "zero waste" will likely not happen for most of us, but it's the effort I'd like to put the focus on. For example, there's a big shift right now towards banning plastic straws, and they are a real problem. But what about all the cigarette butts people toss on the sidewalks, beaches and out car windows every day? Cigarette butts are not biodegradable or recyclable. Our Earth is not an ashtray.
Let's talk about reducing waste! Got questions or suggestions, we'd love to hear them! Feel free to reach out by email to [email protected] or commenting on this post.