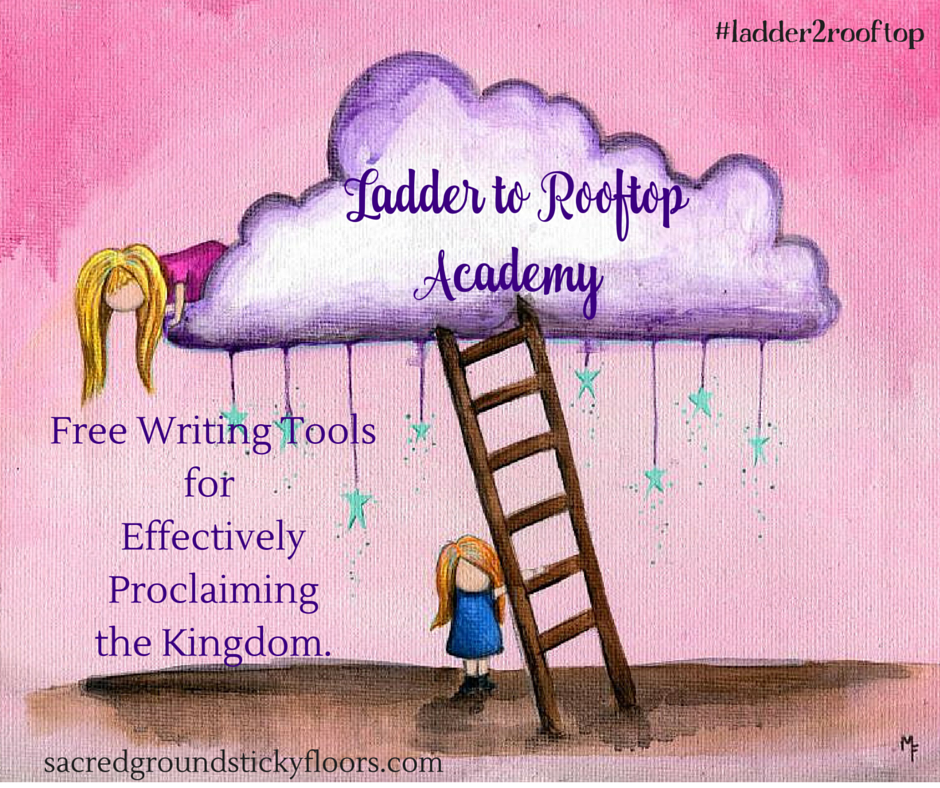 I've been so blessed to meet so many wonderful and helpful people once I started blogging. One of them is Jami Amerine of Sacred Ground Sticky Floors. It was Jami who asked me to share some tips on using Pinterest. She has compiled a FREE writer's training resource that she has called Ladder to the Rooftop Academy. There are so many great tips there which will help new and even seasoned bloggers.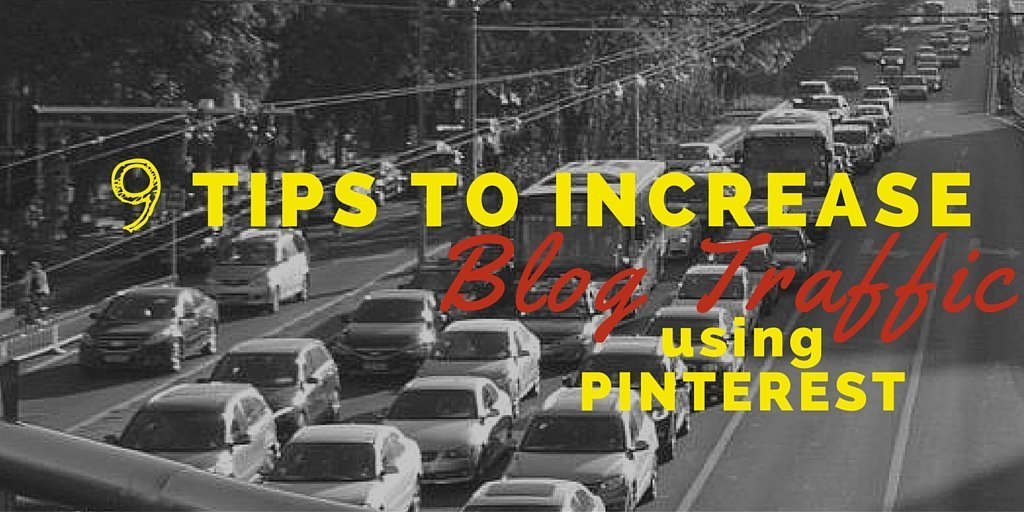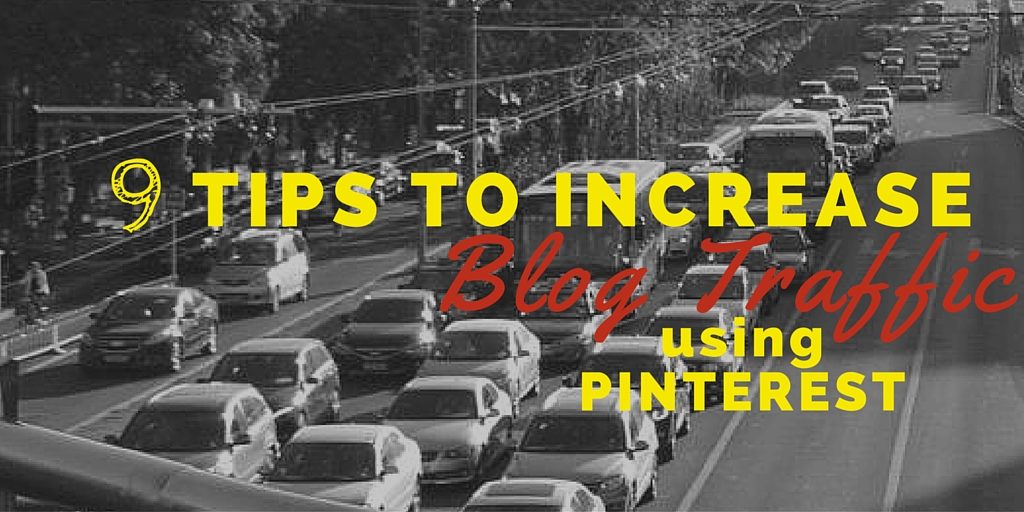 PINTEREST is a great place to find and save ideas and is overflowing with recipes, DIY (do-it-yourself) projects, gardening projects, cleaning tips, fashion tips, interior decorating ideas, workouts, diet plans and lots more. Which means it's a great place to get your blog noticed! Hopefully, you are using PINTEREST to drive more traffic to your website. Below are nine tips for using Pinterest to drive more traffic to your blog:
Being consistent is more important than ever. Since Pinterest is no longer chronological and now has

Smart Feed

, pinners need a larger audience to get more repins. Because of all the content being structured with algorithms and sponsored news feed you will want to pin a minimum of 12 pins per day if possible to get your profile noticed. These can be re-pins you found and like, new pins from sites you love, or your own pins.

Always pin your blog posts, but don't ONLY pin your own posts! Make sure you are a part of the blogging community by reading and sharing content from other great bloggers. When you find something that is excellent, PIN it! Not only will it make your Pinterest boards look more interesting, but it will also help other bloggers get noticed. Remember, caring is sharing!

Add an

image

to every single blogpost. There's nothing more frustrating as a "Pinner" than to try to pin a great blogpost only to find there are no pinnable images. More often than not, even if I want to refer back to a blogpost later, if there is no image, I will not pin that post. Don't miss out on an opportunity for more traffic by leaving out images when writing your blog posts.

Using great images is a crucial

key for success

on Pinterest. You want high quality images to gain more repins and links back to your content. My all time favorite is Canva for creating great graphics. I use it for all my blogpost images. Whether I use my own photos or stock photos I find Canva to be the most user-friendly. Canva has "Magic Resizing" which will take the graphic you create and automatically resize it to the correct size for all your social media, or if you prefer you can just change the dimensions to Pinterest automatically by simply clicking File>Change Dimensions>Pinterest. This will automatically adjust the size of your graphic to the standard Pin size, which is 735px x 1102px. I also like to take advantage of the

templates

available on Canva for a really professional look.

When creating your Pinterest images, try to stick to the same color scheme and fonts so that you create a brand that your readers will be able to identify. I use the same five colors and two or three fonts on all my graphics. If you have a logo you could add it in the same way to each image as well. For example, you will notice in the pinnable image at the bottom of this page, I used a photo I took of heavy traffic while in Beijing, China. Notice I used two of my five colors for the words and I used "Raleway" font as well as a handwriting font I often use. If you browse my website, you will notice this theme throughout. That is how my web designer taught me to brand my blog. I have also been working on trying to make covers for all my boards. Here's how I do it.

When adding images to your blog posts, make sure to include a very descriptive "alt text" for each one, the reason is that when someone pins your blogpost the "alt text" is what will show up in the Pinterest description field. Try to describe what the image and/or blogpost is all about using keywords… it should provide information that will entice the reader to click on the image.

Keywords are an essential key to success when writing your descriptions. Make sure you are using keywords in your descriptions on your pins. This means using words that others might be searc

hing for that will help them find your relevant pins including your keywords that lead them to your blog. For example, when I

pin a recipe

for Chocolate Peanut Butter Ball Candy, my description includes plenty of keywords: "Low Carb, Sugar Free, Gluten Free, Organic Chocolate Peanut Butter Balls to bust your sweet tooth cravings. Trim Healthy Mama Friendly!" When others are searching for sugar free peanut butter recipes this increases the chance my pin will show up.

You will want to build up your following on Pinterest so that your pins will be repinned more frequently. Do this by

Following other popular pinners who share quality links and content, then repin their best pins.

Install the Pinterest button so you can pin great new content from sites you love, try to spend 10-15 minutes a day browsing Pinterest, but don't let it take over your time. If you lose track of time when you get on Pinterest, set yourself a timer!

Always include your website address in your Pinterest profile.

Write a great description in your profile using all available space!

Include a Pinterest Board widget in any relevant blog posts. See an example

at the bottom of this blog post

.

See which of your blogposts recieve the most repins by typing this into your browser: https://www.pinterest.com/source/yourdomainnamehere.com For reference, here's Mine:

https://www.pinterest.com/source/thatorganicmom.com/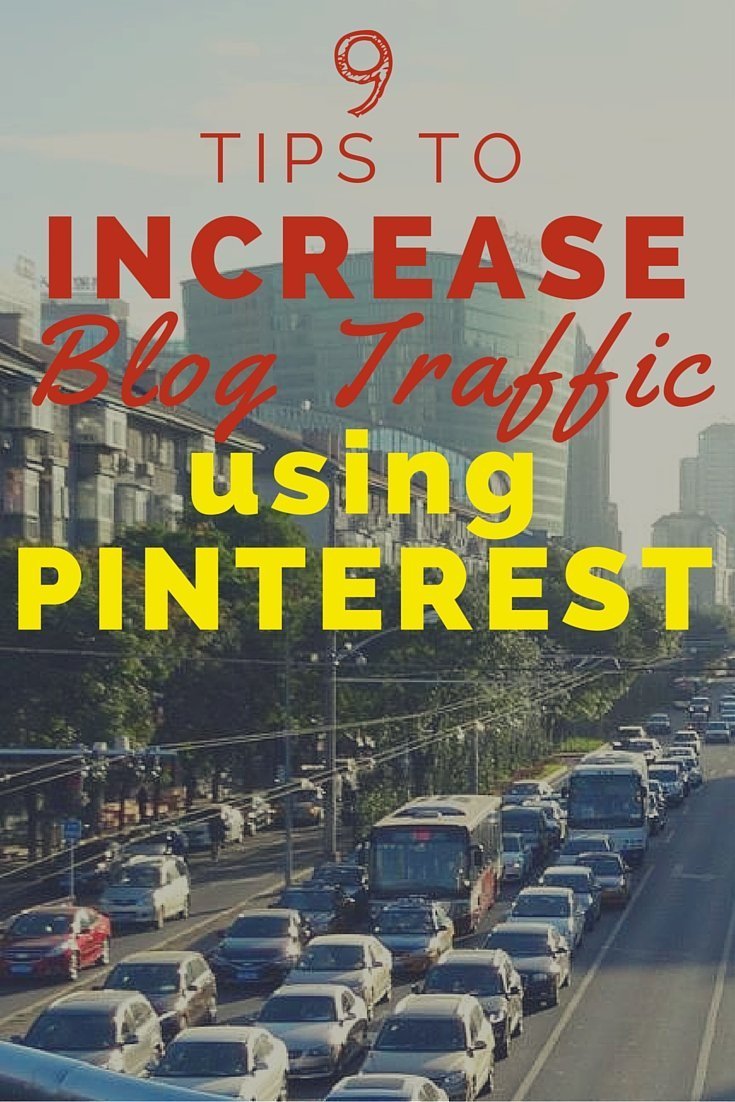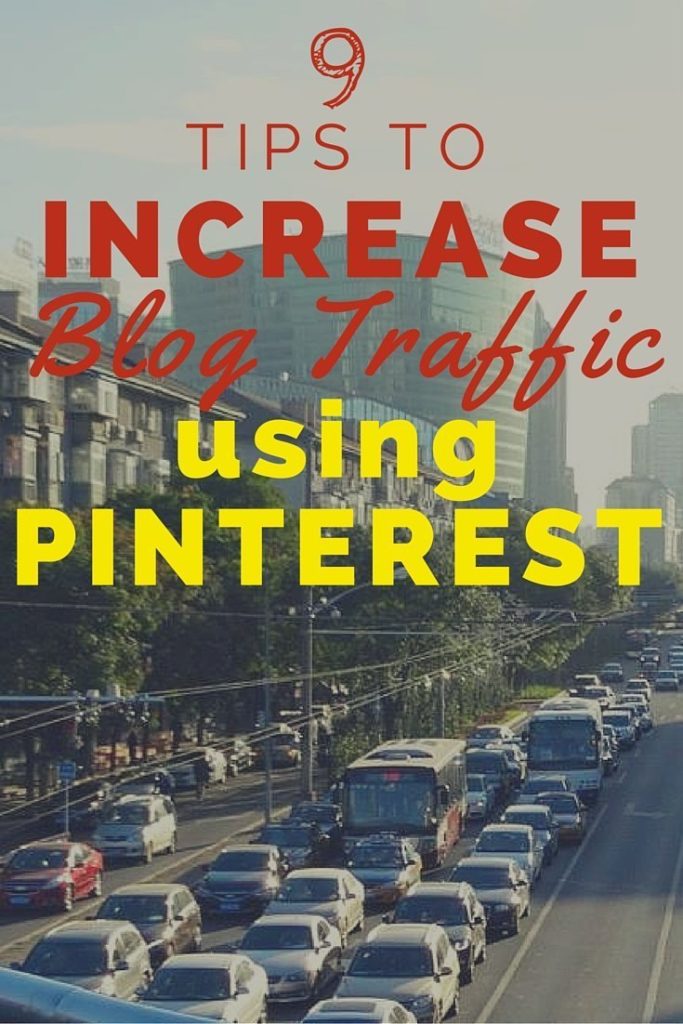 I have gotten to know Jami better through a joint project called Hopelively. She and I have shared many of the same health struggles and well, there is something about suffering together that seems to just draw you close. As we have talked and worked together I have learned what a crazy wonderful person Jami really is! You'll love getting to know her and her family over on her blog, but you can also connect with both of us on our Facebook wellness community Hopelively.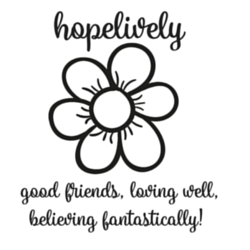 Jami has put together a treasure trove of wonderful "how to" information from so many wonderful writers. I wish I'd had FREE access to something this extensive when I first started blogging. I am so happy that she has taken on the challenge of gathering the best of the best tips for bloggers and is sharing it with everyone. Get great advice from author Kay Strom, and writers such as Katie M Reid, Abby McDonald of Fearfully Made Mom, Lorraine Reep of Grace and Graffiti and so many more. Voices such as:
You won't want to miss the advice from writers and diet gurus Serene and Pearl of Trim Healthy Mama. Jami gets straight to the point with three questions in her interview with the sisters, asking about giving advice without being too harsh or strict with sticking to their plan:
Getting all "rulesy" on people, just turns into a bunch of legalism and that is a joy, health, freedom and happiness robber. All or nothing approaches to diet and health usually end in failure and self-loathing. As new creatures in Christ we are all imperfect but changing for the better. We want to encourage our readers that every day God asks us to "choose life." Yes, you'll slip up but the very next chance you have… even with your very next breath… choose His life! Banging people on the head with "you must do it this way or else" is miserable and no fun for us as authors or for our readers.
Being a long time Trim Healthy Mama myself, I can say that is definitely some good advice, but there's more! So head on over to Ladder to the Rooftop Academy to get the scoop.
There are many great writers who have contributed to this "on-growing" project. Jami is such a giver and is the person who encouraged me to write from my heart without worrying too much about what other people would think. Jami says,
And I have learned this: I must become less, that He may be more. Every morsel of goodness that has come to me is His.

He is so good.

How is promoting Him something we keep to ourselves? How are the gifts He bestows on us ours to keep?

I cannot explain Him.

He moves how He moves and He saves How He saves.

I am in awe of Him.

If your goal is to write for His glory, to build a platform for His glory, to model hope and inspire in His name, I want nothing more than for you to be successful.

You cannot take or steal from me that which is not mine. The most fun I have had on this journey is watching the success of other writers.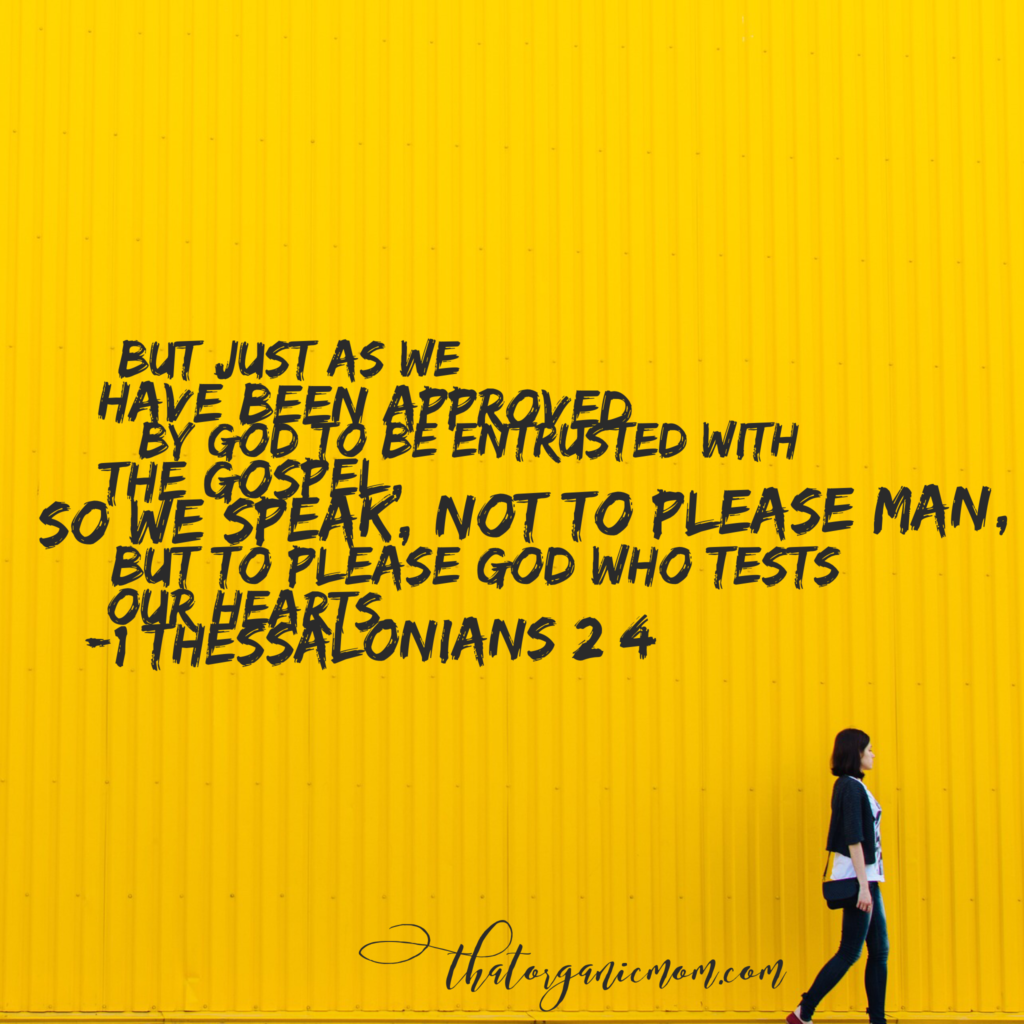 I still have a hard time learning to write to an audience of one, but I am a work in progress. It reminds me of a song my Aunt Fran taught me when I was young. The words still ring true, "He's still working on me, to make me what I ought to be, it took him just a week to make the moon and the stars, the sun and the earth and Jupiter and Mars, how loving and patient He must be; He's still working on me!"