Saint Valentine's Day can be a day filled with heartbreak, loneliness, and unrealistic expectations for people who are alone as well as those who are in relationships. Quite possibly the day of the year with the most unrealistic expectations could be February 14th.
Women are not the only ones who have high expectations. According to a recent survey, men will spend more and expect their partners to spend more on them. Who knew?!
You could be in one of several camps on Valentine's Day:
Alone and unhappy about it
With someone and unhappy about it
Alone and happy about it
With someone and happy about it
or any combination of singleness or togetherness combined with expectations and disappointment…
Whatever your relationship status, here are three tips from psychology today concerning this emotionally charged day:
1. If you are in a pretty good relationship, cherish it. Love your partner for who he or she is. Do not resent him or her for not being someone else. "Dance with the gal who brung ya. Love the one you're with."

2. If you are in a bad relationship and you've been meaning to end it, consider doing just that, maybe right away. Clear the decks, and ready the sails. Aloneness is not the same as loneliness – it's better not to tie your precious self to someone who is dragging you down. Prepare to free yourself – and sail on.

3. If you are single, be fabulous. Don't fall prey to resentment or envy. First, remember that being single is better than being in an unhappy relationship. (Don't believe me? See tip #2). Second, taking especially good care of yourself is loving and generous. Regardless of your relationship status, you deserve this. (source)
Listen to this special episode of Jubilee Road Podcast where my cohost, author and blogger Jami Amerine, and I discuss a different perspective on Valentine's Day. Our conversation inspired this post.

Being alone vs. Being Lonely
Loneliness is not synonymous with aloneness; you can be lonely but not alone. Likewise, you can be alone and not experience loneliness. "Loneliness, instead, refers to the difference between the amount of social contact and intimacy you have and the amount you want." (source)
If you are alone and lonely, it can be helpful to focus on doing things that you enjoy. In this situation, you may want to increase your opportunities for social interaction.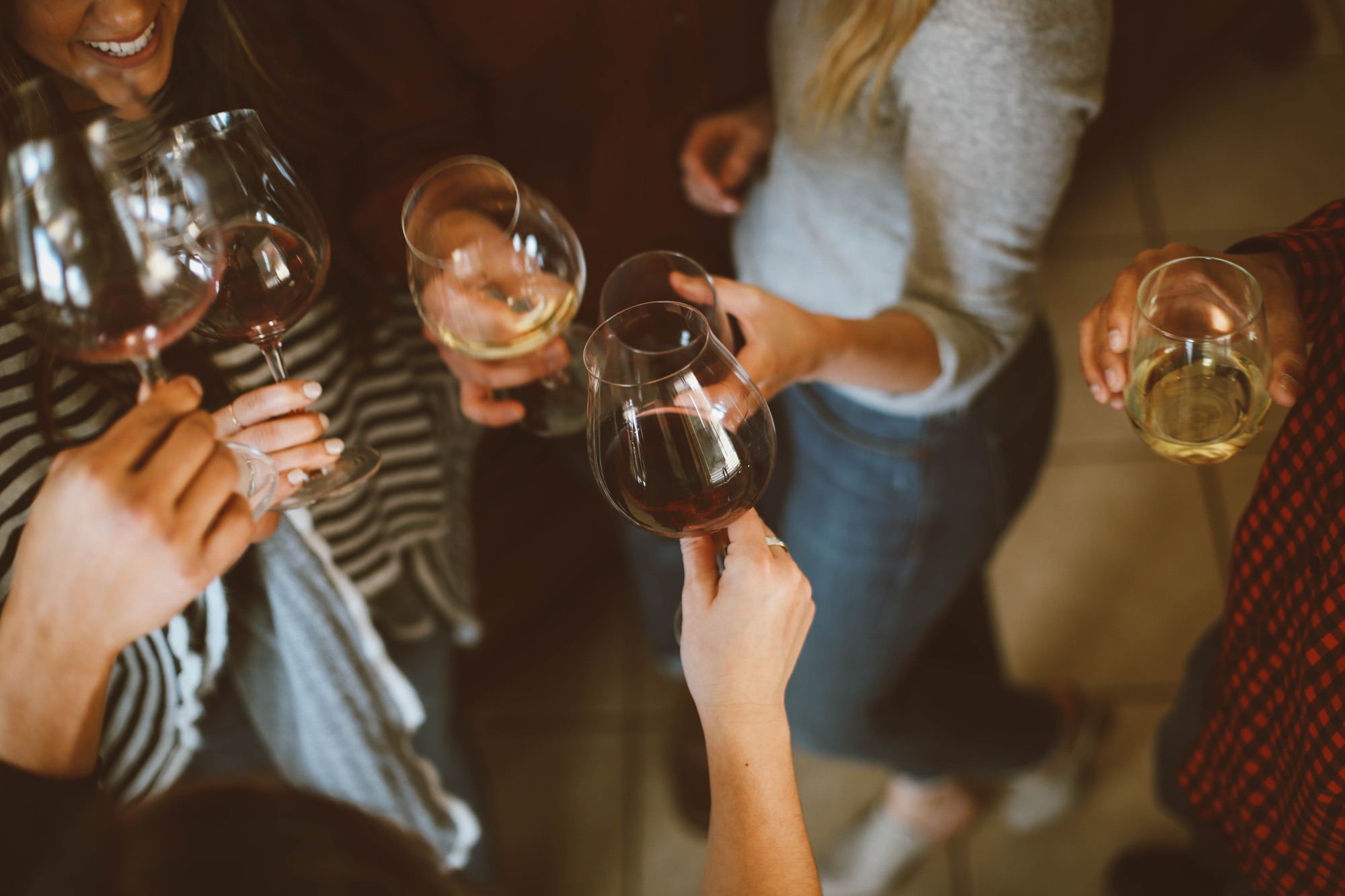 Maybe you would be willing to learn how to enjoy being alone? Start thinking of how you could change your perspective.
Here are a few statements from people who enjoy being alone or "enjoying their own company"
When I am alone it gives me time to think and make better decisions.
Alone time makes me feel more creative.
Being alone helps me to relax since no one is putting demands on my time.
Spending time alone is refreshing because I am able to notice more about my surroundings.
When I'm alone I can choose what to watch and when to stop watching, and no one is talking while I'm engrossed in what I am watching!
Being lonely when you're not alone
Loneliness doesn't just happen to those who are alone. Sometimes in a relationship one or both people can experience and overwhelming sense of loneliness. This can often be a result of incompatibility or simply the unwillingness of one or both people to make changes.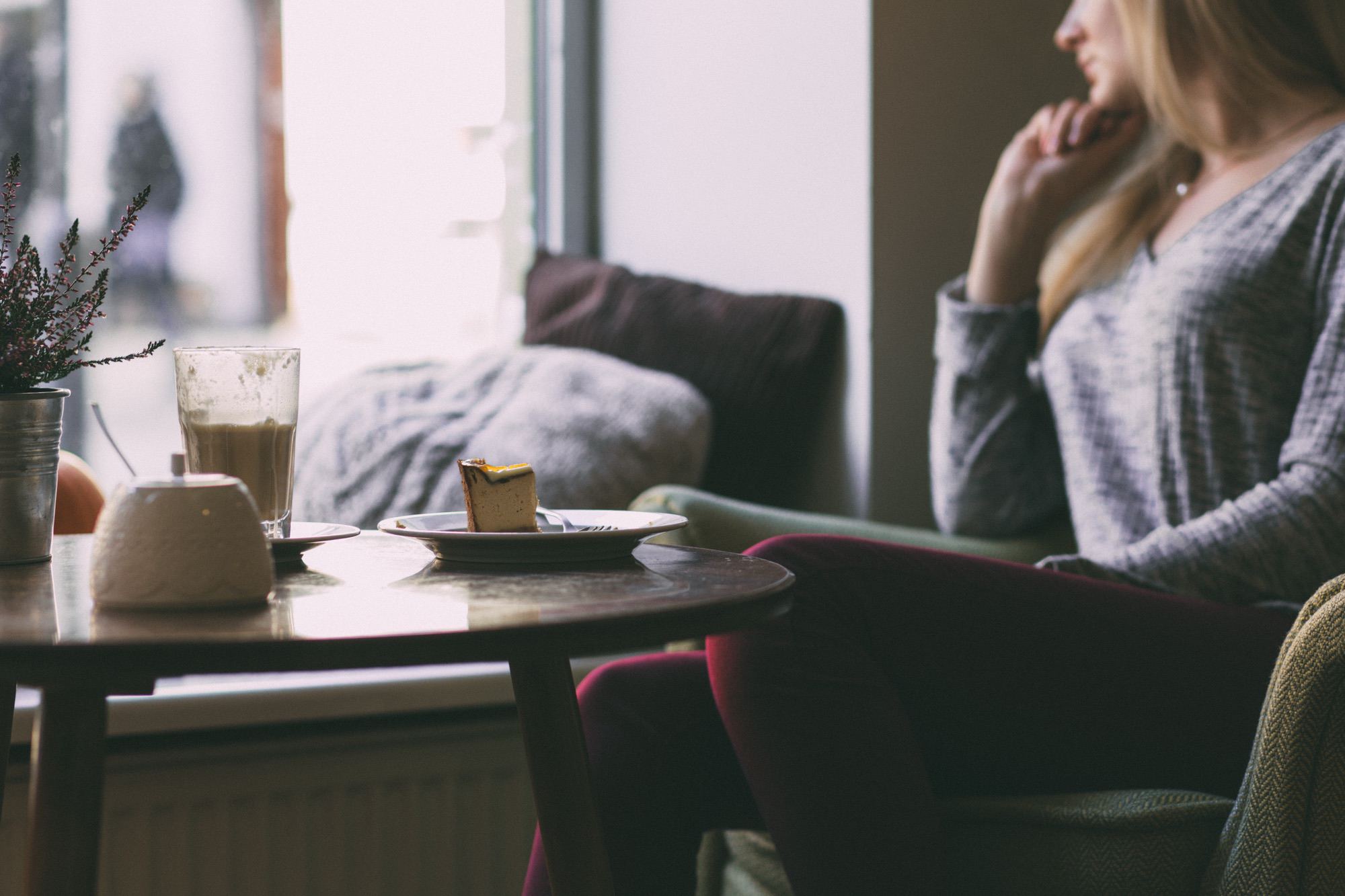 Compatibility between partners
We don't grow up watching Disney movies centered on the subject of compatibility. There aren't many high school electives that teach us how to choose a partner we can stick with through thick and thin.
Compatibility is frequently overlooked; is it possible that it could be one of the most important aspects of determining whether to pop the question or to say yes to the dress? Sexual attraction tends to override the senses and leaves us believing we are compatible with someone when that is about as far from the truth as possible.
Compatibility is not chemistry. When the chemistry is gone, what is left?
What is compatibility? Basically, just what you want and need and what makes you click with someone else. When two people are not naturally compatible they will struggle to find harmony. Conflict resolution and problem-solving can be an uphill battle. If the couple is not able to keep the lines of communication open then "the struggle is real" will have a whole new meaning.
Here are some areas you might want to assess when it comes to selecting a partner. Keep in mind that any one of these areas alone might not be enough to present a problem when it comes to the longevity of a relationship but multiple compatibility issues in a potential mate would be a red flag. The same in an already married couple might be a reason to seek professional advice.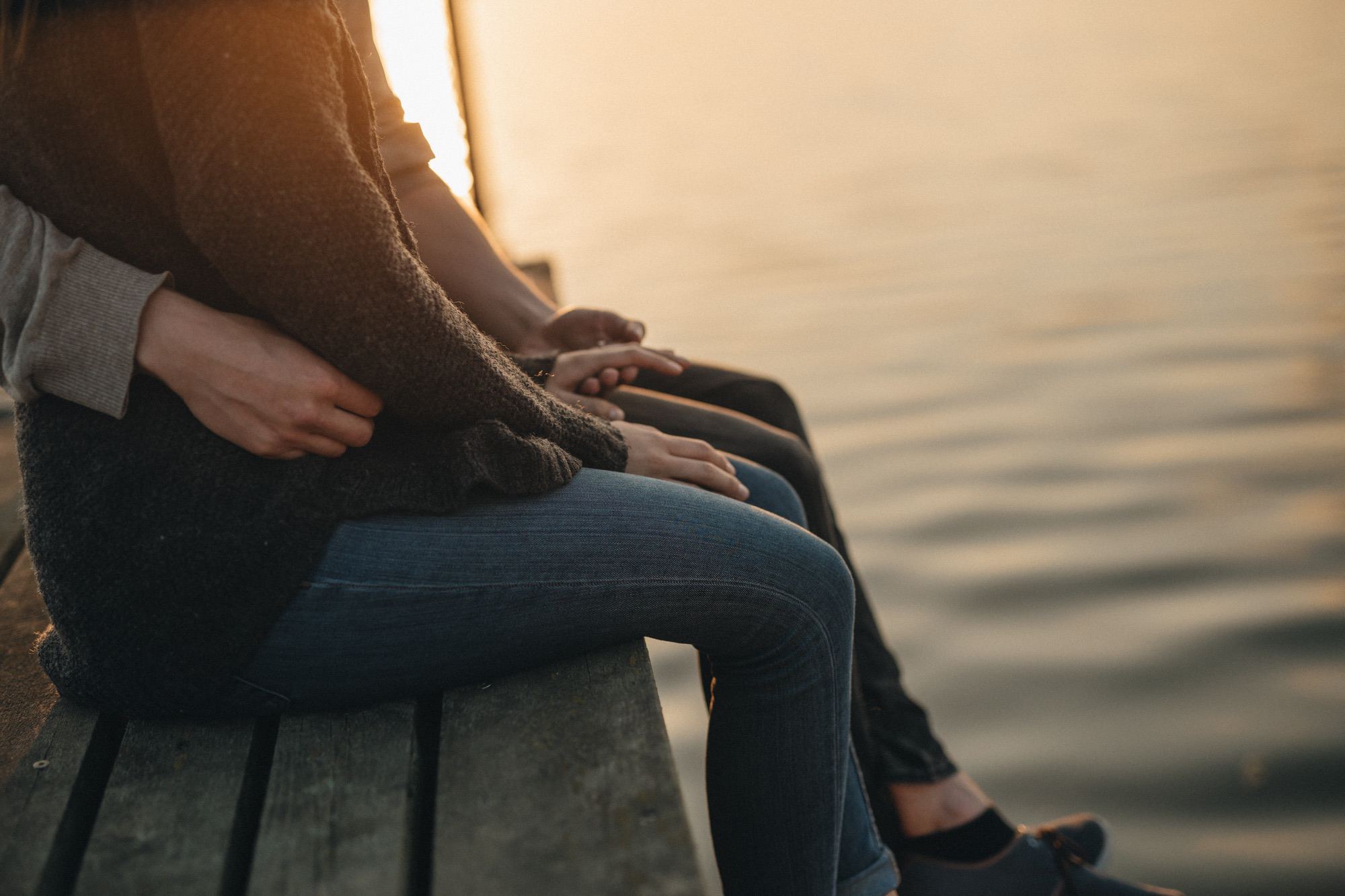 Communication skills
Both parties need to be able to communicate effectively or at least be willing to work towards learning the skills necessary to work towards common goals. Without communication, even the simplest problems can be difficult.
Personality
Are you a neat freak and he's a hoarder? If so, that might be a problem. Is he outgoing and can strike up a convo with anyone while you are more reserved and see yourself as a homebody? Core beliefs and values can make or break a relationship. These difference might seem insignificant at first but may grow into a major divide long term.
Mutual interests
If you weren't physically attracted to this person, would you still be able to maintain a friendship? Sharing mutual interests goes a long way towards making a couple compatible. If she loves the water but you are hydrophobic, this can create stress in a relationship. Yes, it's great to have your own life but it is also important to have common ground with your partner, especially when it comes to higher priority interests.
The ability to fight well
A couple who never fights might seem like one that has everything going for them, but it's not always that simple. If a couple is not fighting because one or both is avoiding conflict, it can take a toll on the relationship. Not fighting could be due to a breakdown in communication.
Avoiding conflict can lead to problems that are never resolved and false beliefs concerning the happiness of your partner. Not fighting because you are afraid of the outcome could be a sign that your relationship needs some work. It could be beneficial to seek couple therapy if you need to learn to fight well.
Can you agree to disagree? Can you speak your mind? Does a disagreement change how you feel about one another?
Quirky behavior or eccentricities
If you find your spouse's eccentric behavior annoying, keep in mind that annoying habits do NOT become less annoying as time goes by. In some relationships these may be viewed as quirky and cute, however, for those who have other incompatibility issues, it may become a source of sincere irritation.
Love languages
If his love language is physical touch and you feel incredibly awkward with PDA you might not be compatible. Yes, people with different primary love languages can learn to speak a "foreign" language. Over time, one perhaps may even master the art of pleasing their partner. Just keep in mind that people tend to speak the language they prefer to receive. Is that going to be a problem?
Are serious problems solvable?
Folks who are naturally compatible will be able to work through serious problems without overwhelming tension. If one or both parties of a relationship are constantly on edge over smaller issues, bigger problems are going to cause a lot of conflicts.
Some areas that many couples tend to have conflict over include money, religion, parenting, and dealing with extended family. Can you work towards a solution together and reach a compromise? An incompatible couple may struggle with any or all of these issues without ever reaching a compromise or solution. While a naturally compatible couple tends to be on the same page about finances, how to handle them, debt, etc.
Can you see yourself dealing with the extended family for the rest of your life or does the thought of her mom as your mother-in-law send chills down your spine?
Being yourself – comfortably
Can you let your proverbial hair down? Are you comfortable being yourself around your partner? Do you feel the need to change the channel when your partner walks in? Are you able to relax and just be yourself when you are together or does it feel like work?
Consider how your partner makes you feel. In a compatible relationship, your partner will help you feel good about yourself and typically causes you to want to be a better person
Insecurities and challenging what we believe
When you are compatible you will feel that it's okay to talk about and work through your own insecurities with your partner. Being able to let down your guard, laugh, and be playful is a sign that you and your partner are likely very compatible.
Stuck with incompatibility?
In the case of suspecting incompatibility after years of a struggling marriage? Is this a hopeless case? What if we could override the things that we believe make us incompatible? Maybe compatibility does not depend on a list of personality traits. Maybe compatibility isn't something you have or don't have.
Perhaps compatibility is something we build, or it's a process, one that we adjust as we go along, as necessary. A disposition, an attitude, a willingness to work. (idea source)
Perhaps we can overcome compatibility issues with the willingness to make some changes and learning to understand one another. Growing as a couple includes putting what you know and love about each other to practice.
When both parties set out to become more compatible in spite of differences, now that's a recipe for success!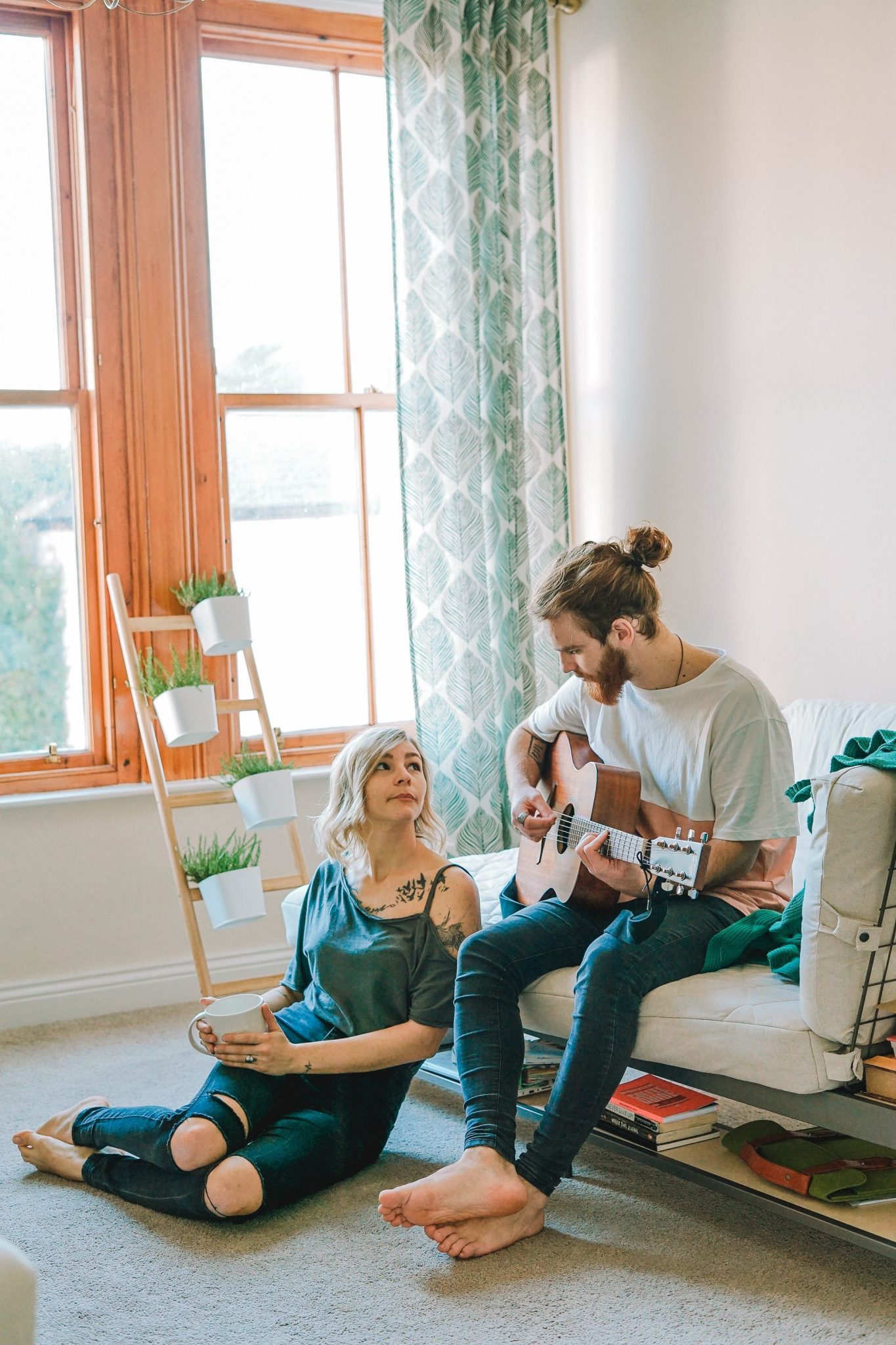 Join the Healthologist Community and receive healthy motivation plus instant access to eBooks for overall well-being with an emphasis on eco-minimalism. In the community, members have access to all printables past and future, plus support from other like-minded health nuts and much more!