My 2nd daughter, Haley, introduced me to the next generation of traveling. Having a young adult (or a few) in your life has so many bonuses. I won't even go into how convenient it is with new technology, but consider this, the younger generation seems to be the first to know what's the next hottest thing.
I remember traveling with my grandparents when I was a kid. The reason I don't remember traveling with my parents is because they never traveled. My grandparents took a couple of trips with the grandkids (I was fourth of five) to places like Disney World or the beach. Get this: one year we went to the Jim and Tammy Faye Bakker Resort. My grandparents bought a timeshare when it first started, so one year us kids got to go along.
As a kid, I wasn't the germaphobe that I am now, so staying in cheap motels probably didn't phase me that much. I do remember my grandmother cleaning things before we touched them, though. That is probably the only thing that bothers me about traveling is not being in the cleanliness of my own home, or just feeling stuck in a hotel room. Problem solved.
A few years ago, we discovered a great way to avoid hotels when traveling while having a home-like place to stay!
There are so many things I appreciate about Airbnb it's hard to decide where to begin.
You see, Airbnb is not just having a home-like environment but so much more. I find it very helpful having the option of seeing reviews by real people who have stayed there before and lots of photos. I am a top contributor on Trip Advisor so, I often plan where I am going when I visit a new town based mostly on what other people have to say about the experience they had while there. With Airbnb you can do the same thing.
People will appreciate different aspects of a place and if you read a few reviews you get a real feel for what you honestly want to know about the place you are considering. For example, you might want your place to be within walking distance to sightseeing, restaurants or shopping; my preference might be staying somewhere with parking available and more out of the way and quiet.
The variety with Airbnb is incredible. You can find a room if you are traveling alone and looking for something small and safe, an entire home if you are vacationing with a group, a condo on the beach, an apartment, cabins on the lake, even a treehouse or igloo. When browsing Airbnb for accommodations, I've seen homes owned by architects that have a really special touch, homes with themes such as Bollywood theme (loved that one) or beach themes, cabin themes, places for romantic getaways, family spots…you can find interesting and out of the way places all over the world.
Not to mention that Airbnb is more personal and owners will take great care to make sure you are satisfied. I've had owners give me lots of great local recommendations, almost to the point of being a tour guide! Many owners either live in part of the home or are local on and off throughout the year or even live nearby. Some owners won't be around at all. Like I said before, there is lots of variety. You can ask your host anything you want or need to know via the Airbnb website by simply sending a message.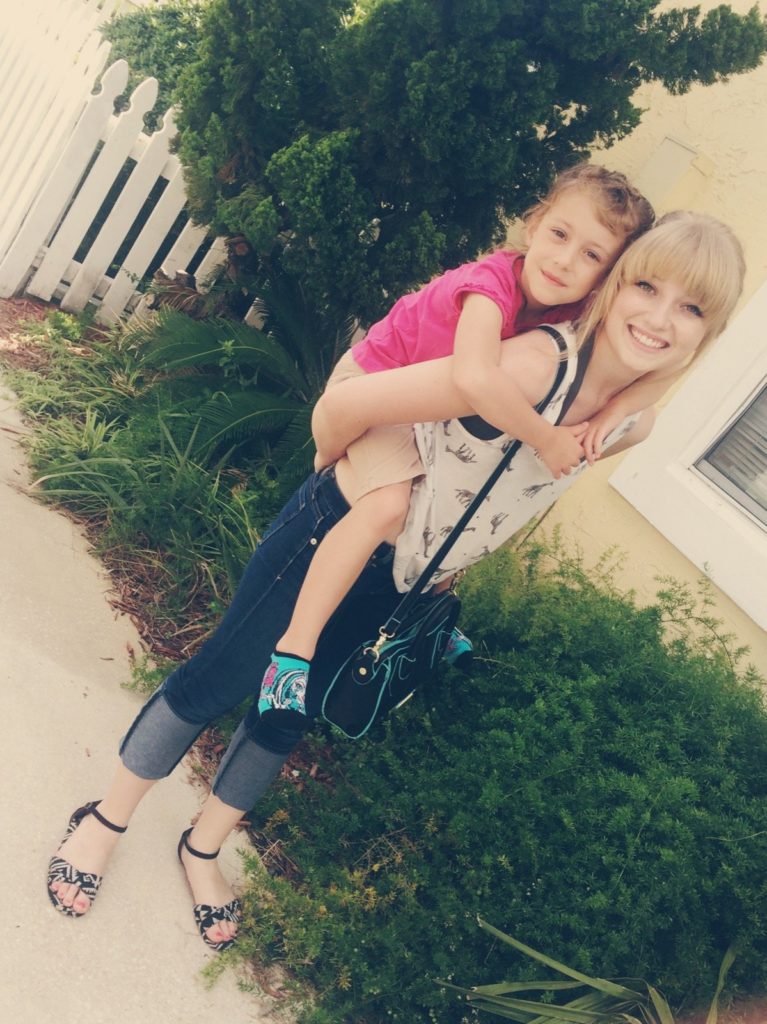 While staying at the beach during fall break, we were able to live like locals. That is another great thing about an Airbnb home. The one we chose was in a beach neighborhood so we were surrounded by locals who care about the community. This creates an added layer of safety and warmth in my opinion. Not only do your hosts give more attention to detail than the staff at a hotel might, but the neighbors we have met are usually friendly and helpful.
Sometimes you want to be in the thick of things, for example, if you are visiting another country and you don't have access to a vehicle, you will want to be within walking distance of the places you want to go (remind me to tell you about Über — the next generation in skipping rude taxi drivers!) However, if you are traveling by car, you might not always want to spend the night in close proximity to the main roads (i.e. interstate traffic). When I travel to another state, I don't mind going 5-10 minutes off my path, especially if it means I can be in the historic district! Sometimes finding a spot off the beaten path means that I can relax instead of being surrounded by exhaust fumes and traffic noise from the highways.
Oh, the places you can go! Sometimes I even go searching for a place to go just to fulfill my wanderlust! I truly love traveling and dream of going to places I have never been like Seoul or Taiwan. I dream of going back to places I have lived before, like Zweibrücken, Germany, or retracing my visit to Amsterdam in my 20's.
The cost of staying at an Airbnb can vary depending on the place you choose, the size, etc. but in my experience, you get a lot more bang for your buck over staying in a hotel. My oldest daughter says in most cases where she has used Airbnb it was a fraction of the cost of staying at a hotel, but I guess that depends on what type of hotel you are used to staying at. It's easy to use the price scale on the website to just show places to stay that are in your own chosen price range. There are other filters you can use as well, such as size and amenities.
Next time you are planning a trip, try Airbnb, if you use my referral code you will get $20 off your first stay and I will also get credit for referring you! Just click on the words Airbnb anywhere on this page and it will take you to the website. You can type in your desired destination, the dates you want to travel, how many guests then click search! It's so easy. After that your options will pop up. If you want to use filters, just click on "more filters" and select the ones you want. It's that easy! Scroll through your options to find the one that suits you. I usually have several tabs open while I am searching so I can compare my top 3 choices. Then I just read through some of the reviews to help me make my final decision.
Here's photos of one of our Airbnb stays: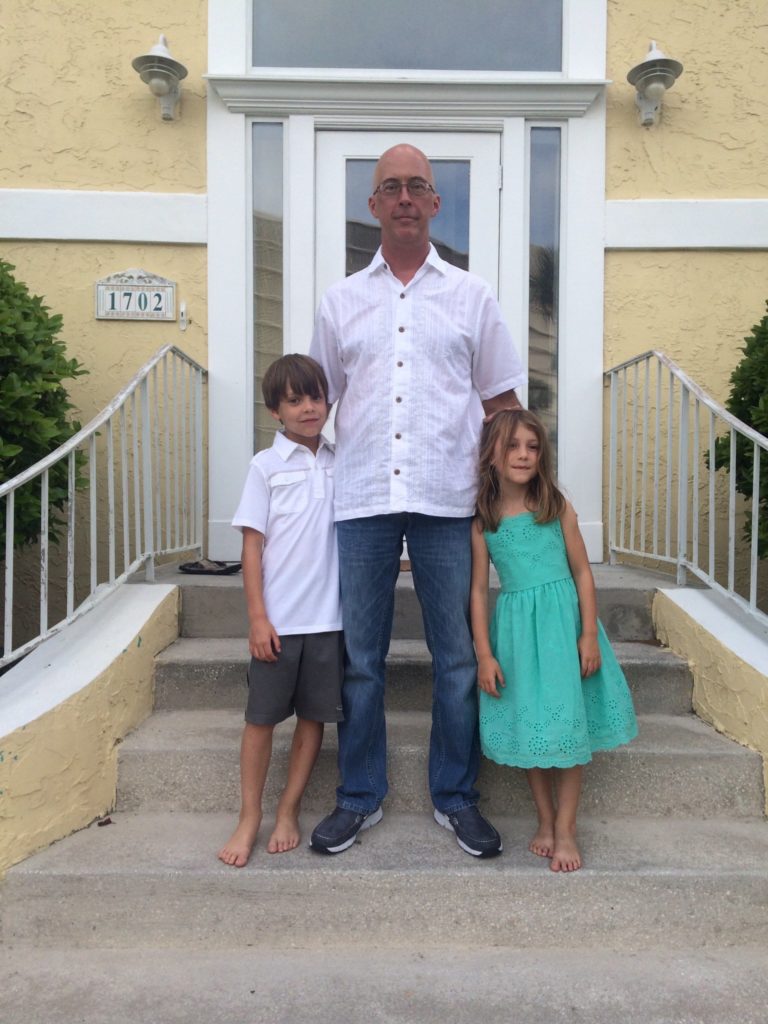 Be a host:
If you have an extra room in your home, an apartment over your garage, or a rental house sitting empty, you can be an Airbnb host! Just click on any of my referral links to get started! It's a great way to make some side income, to help pay the mortgage or get you by till your house is rented out.
If you have any questions about this blog post feel free to contact me at [email protected] or leave your question in the comments!
*edited 2/12/16 to add* Always, always, always check out neighborhoods where the host home is located. Ask friends, look on a map, call the city police department's NON-emergency number to find out about crime in the area. In our experience, staying in a home in a neighborhood has been safer than staying in a hotel where *everyone* knows you are traveling and most times hotels are located next to busy freeways. We've only stayed in an "iffy" area one time, that was in San Antonio, although the neighborhood was considered "up and coming" with new money coming in and people fixing up the older homes, it was still not an area I would have chosen to let my children play in. In the end, everything was fine and we were within walking distance of the Riverwalk so we had a great time, and I still preferred that over a hotel.