April is here, which means we are going to be kicking off our annual Step Challenge in Hopelively! You don't have to be a member of Hopelively to enter the Step Challenge – you can enter by commenting at the bottom of this post one of the following each day that you participate:
How, when, where you walked
How you got in extra steps this day
How many steps you took, how far you walked (distance), or how long you walked (time/estimate)
For those of you who are unable to walk or can't walk far, try another activity such as arm rotations or pumping your arms as if you are walking. The real goal is to move our body and to be less sedentary.
Hippocrates nailed it when he said, "walking is the best medicine!"
Walking is beneficial in so many ways, but one of my favorite perks is that it gives the body an energy boost. As we walk our heart rate increases which means our blood is flowing better and our muscles are warming up. This movement of walking will also increase the fluid in joints helping to relieve the feeling of stiffness.
When we are walking for more than 20 minutes, our insulin levels drop allowing us to burn more fat.
Want to be more creative? Walk – "if your task requires creative thought, then take that leisurely, meandering and self-generated walk." Want to feel happier? Walk – it increases the feel-good endorphins. Feelings of depression? Walk – it improves your mood, especially if you walk in nature. Conquer anxiety? Walk.
How much walking is best for YOU?
That depends on your current physical activity level, age, and other factors.
Many doctors suggest 10,000 steps per day in addition to any other fitness routines. So how is 10,000 the magic number? Well, the answer may surprise you
it grew out of the marketing campaign for a pedometer invented in 1965 by a Japanese professor of health science who believed walking 10,000 steps daily would help the Japanese people avoid obesity. The name of the pedometer was Manpo-kei (10,000-step meter), and the ads for the device said, "Let's walk 10,000 steps a day!" More than 50 years later, the idea that adults need to walk 10,000 steps a day retains its power. (source)
Those who are not as active may need to set a lower step goal to begin with and increase gradually. The key is to be aware of your activity level while seeking to improve as needed.
The first few days of the challenge I would encourage you to track your daily step average, if possible. Over the following weeks, increase your activity. Set yourself up for success by partnering with someone. If you can walk with a friend, it may help keep you on track.
Another way to stay on track using an app to motivate you to walk more. Here are a few to try:
Runkeeper
Map My Walk
Couch to 5K
Accupedo
MyFitnessPal
Spotify has walking tracks (tells you when to speed up and slow down)
Here are 12 Walking Apps That Earn Rewards
Brisk walks and hiking trails typically provide a better quality exercise than a casual stroll down the sidewalk. A step tracker will count these steps as identical, when in fact they are entirely different. Your body knows that walking up a mountain requires more energy than walking through the mall. Keep this in mind when looking at your step activity. A good goal is 100 steps per minute.
You've probably heard many of the "take the stairs instead of the elevator", "walk the dog more" and "park at the far end of the parking lot" type of tips, so we won't repeat those here.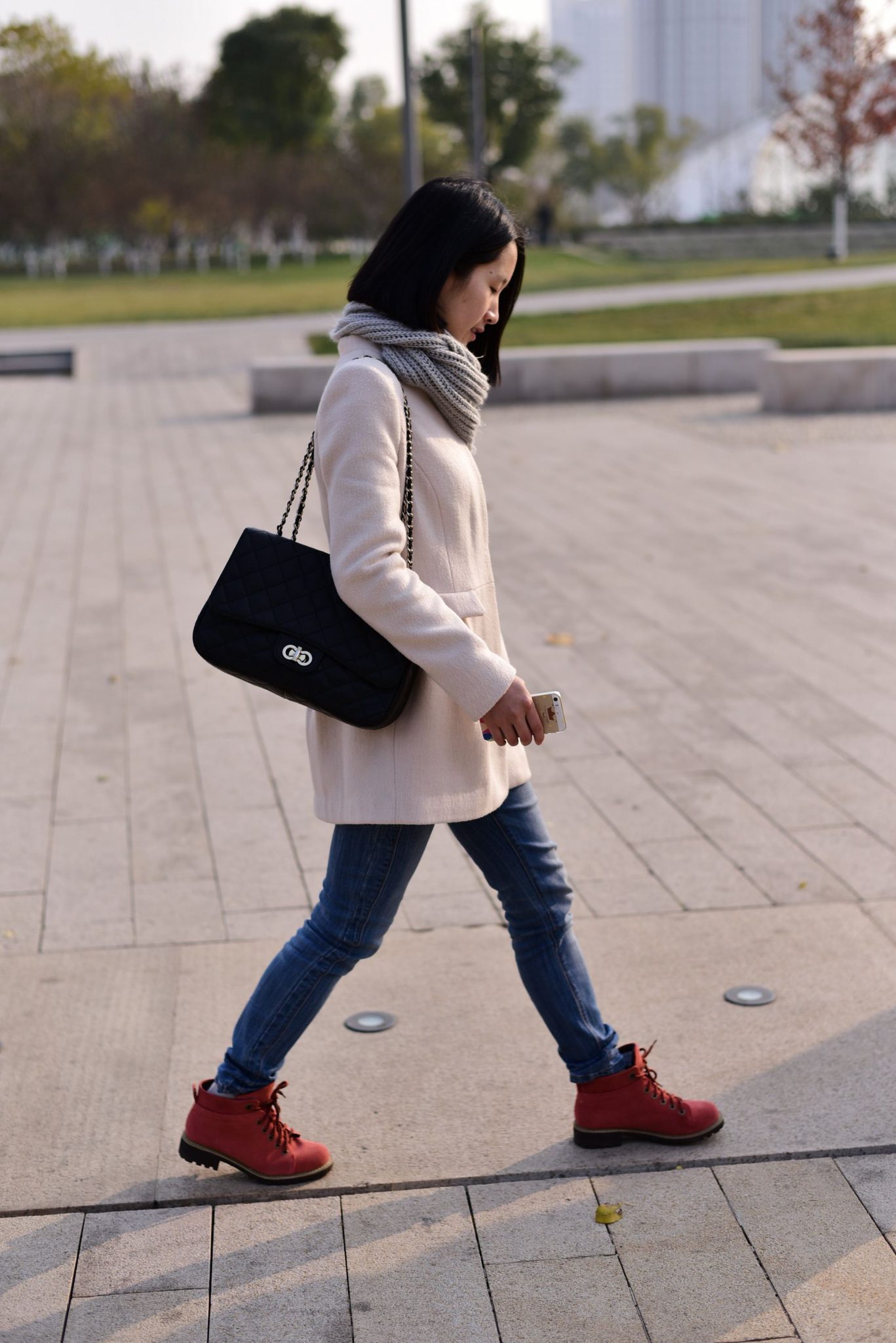 What if, like me, you do many daily activities while sitting?
Computer work:
I have been standing up to work on my computer for a while, as does my husband and my doctor, thankfully! My doctor always lowers her desk and sits while we are in the room, then raises it back up when we leave. If you are required to sit all day at work, here's how much exercise you need to counteract all that sitting.
Hobbies:
Many hobbies are great for physical activity, but others aren't conducive to being fit. If you are a gardener, play tennis, dance, or most other outside hobbies, you likely won't need to be concerned about sitting while enjoying your hobby.
I knit; therefore I sit. Here's how I combat the "sitting-n-knitting" problem.
When I am knitting, I set a timer for 30 minutes, when it goes off I jump up and do another task. Sitting too much includes other hobbies such as sewing, crafting, beading, art, etc. For knitters, check out "How long is too long when it comes to sitting and knitting" Many times, I'll do a quick 4-5 minute stretch or workout such as this nitric oxide dump. (tip: create a shortcut to this video on your phone's homescreen then just tap and go!)
Driving
A year ago we moved 30 minutes outside of town which means pretty much every day I spend an hour sitting in my car, at least! If you can bike or walk to work – do it! If that's not an option, read on. To combat the adverse effects of sitting that long here is what I suggest:
Sit with proper posture while commuting, while it isn't an activity, it will cut down on the slump and keep your muscle memory intact. You may think you are sitting correctly in your car, but it can't hurt to evaluate to make sure. Use this Correct Sitting Posture Guide to determine if you need to make changes.
Do glute squeezes while driving (focus on your driving first, please!) Here's how tightening your glutes benefits your body
Or you could work on your abs while you're driving
Make it a goal to keep your car clean – this means each day you will spend a few minutes carrying extra stuff out of your vehicle, or wiping down the interior, vacuuming, etc.
The Step Challenge – Staying Motivated
I want to challenge you to think of physical exercise as a gift from God. The Bible is clear that we are to take care of our bodies, "Or do you not know that your body is a temple of the Holy Spirit within you, whom you have from God? You are not your own, for you were bought with a price. So glorify God in your body. 1 Corinthians 6:19-20
Recognize this fact and be thankful that we have an imperfect body that will one day be made perfect. By His grace, we are able to live and move and breathe. Ask him for balance in all things and motivation when you need it to move your body for His glory!
So join us in this year's Step Challenge! Comment below, what's your most significant obstacle to getting in more steps? Also, daily come back and share:
1. How, when, where you walked
2. How you got in extra steps this day
3. How many steps you took, how far you walked (distance), or how long you walked (time/estimate)
Other ways to move: