Starting my own Thanksgiving Tradition has been so much fun
Thanksgiving is one of my favorite childhood memories. The family, the food, the smells, the sound of laughter and the TV blaring Macy's Thanksgiving Day Parade and later ball games in the background, the board games we played with Grandpa and the talks I had with my Grandma! Some of the dearest moments of my life were gathering with my Aunts and cousins at my grandparents home. It was warm and if we were lucky it might snow. If it snowed, I might get to spend the night with her.
It has been many years since I had those warm feelings around my grandmother's dining room table. She actually brought in the picnic table and my cousins and I all gathered around. We were all in one room, passing potatoes, sharing jokes and stories. My grandparents were the best! Later, I ate Thanksgiving around my Mimi's table. She's an amazing cook! I always thought she made it look so easy. Boy was I wrong.
Eventually, I decided to start some Thanksgiving traditions for my own family. Setting a table for eight leaves very little room for the food. Especially when you have several courses to serve. I love a table that has little space left. If my dining room were larger, I'd love to have a table that would seat fourteen! (The dinnerware I used is Daylight by Mikasa this is not an affiliate link. My napkins, napkin rings and table runner were purchased at Pier 1 AFTER the previous holiday, on sale of course!)
All the Thanksgiving Dinners I had ever been to previously were served buffet style. I wanted to do something different. Of course there is absolutely nothing wrong with buffet style and when you have an enormous extended family it is definitely easier.
I wanted something more intimate, slower-paced, and centered around the people rather than the food. I wanted the focus to be on the faces gathered around my table and the lives represented and the things we were thankful for. Of course I still wanted delicious food, I just wanted it a little more condensed or scaled down so to speak. I wanted to focus on quality over quantity.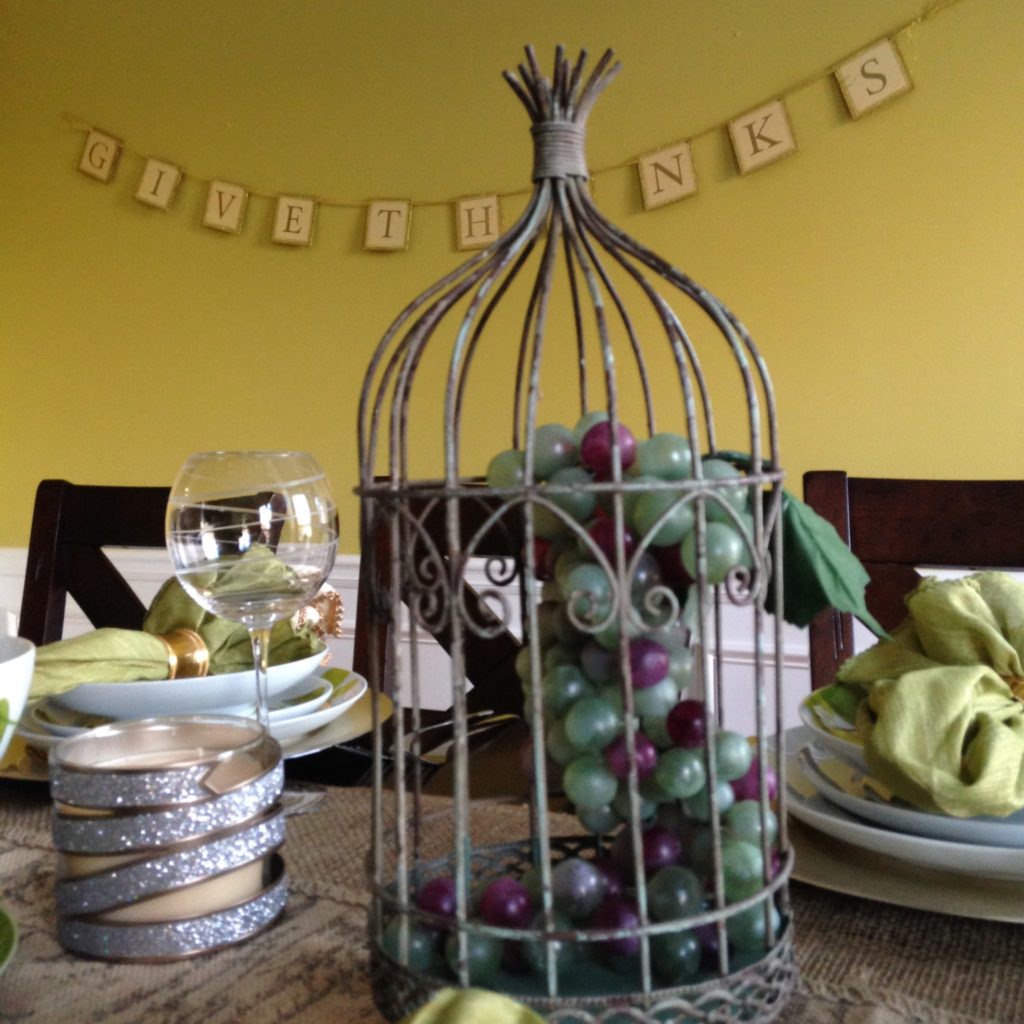 To me, it seemed like Thanksgiving had always been so food focused. I am sure that as my family continues to expand, so will my Thanksgiving table and the spread I will need to prepare.
As our family has grown up and moved away, it has been a reality that not everyone could make it to Thanksgiving Dinner, so I try to add a few special touches to remind us of our family members who are eating around another family's table and to say a special prayer for them. I at least call my daughter on Thanksgiving Day if she can't make it to our celebration.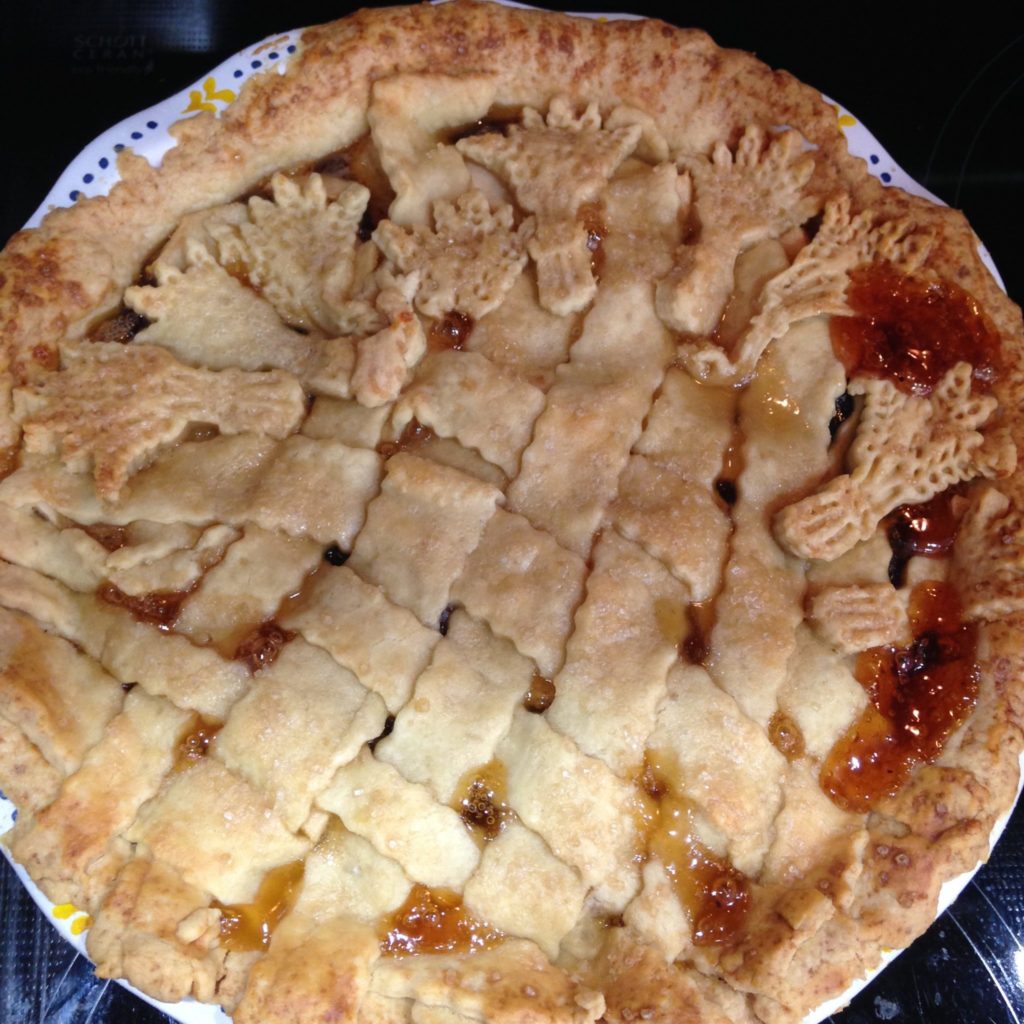 Being a bit of a control freak, I like to do everything that I possibly can. However, it is necessary to allow the children to learn and grow and be responsible for a dish or two. I like to have them working along side me if at all possible.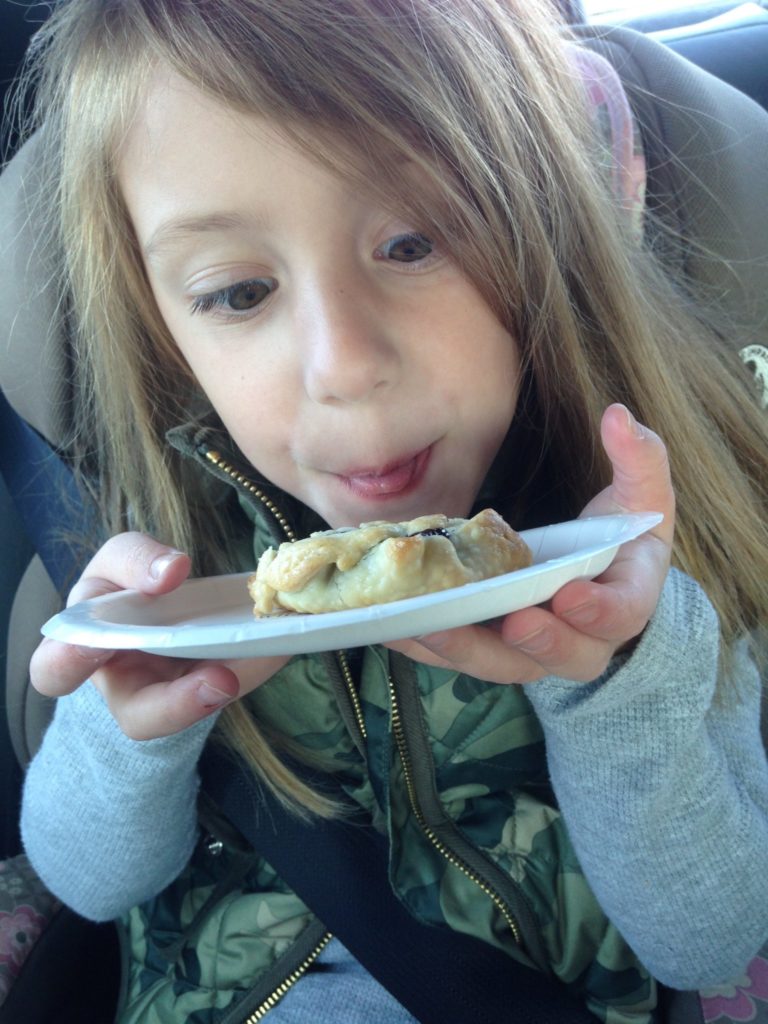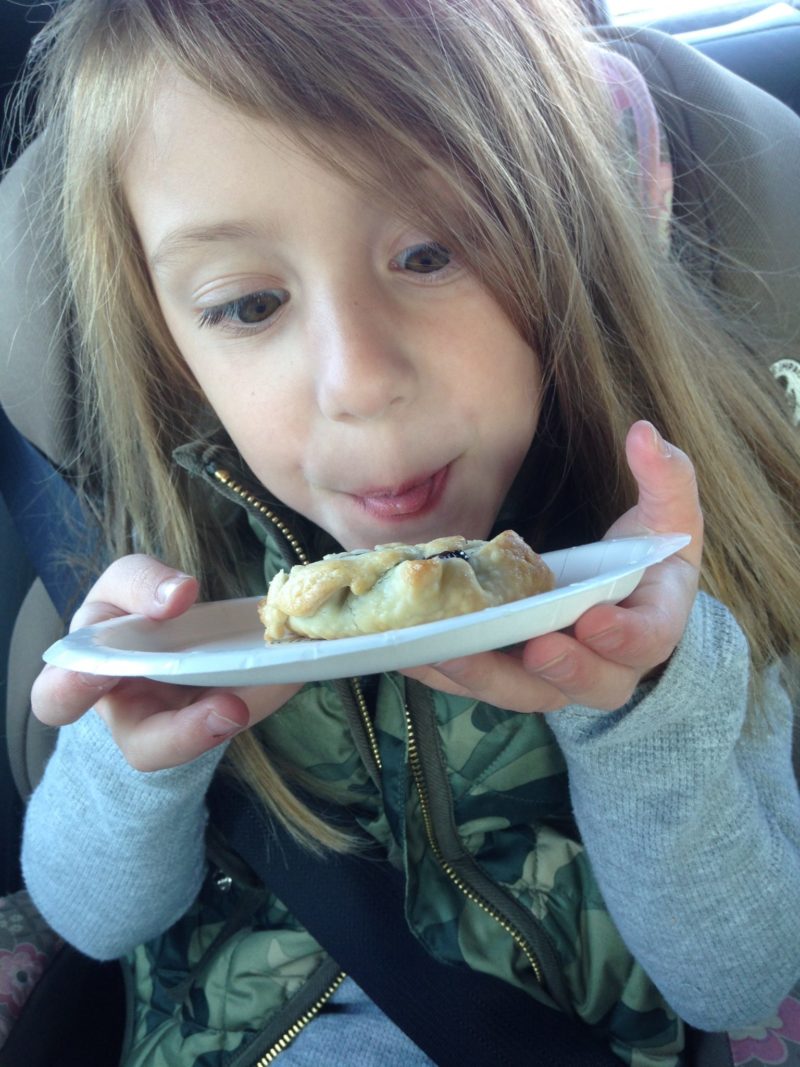 Shawna was able to go to a pie making class at Williams Sonoma before our celebrations. She really enjoyed learning all about pie crusts and obviously she gained some skill from the looks of our apple pie crust! The sheaves were cut using pie cutters like the ones below

On the backs of our turkeys we wrote our name, the year, and what we were thankful for.
I wanted some hands on activities that my family could work on during the day. A few craft projects helped them to gather around a second table to spend time together laughing and creating. We grabbed some ready to create crafts from Hobby Lobby and also came up with a few of our own.  I saved several ideas on my Thanksgiving Pinterest Board, you can check them out by clicking on this link: Follow ThatOrganicMom's board Thanksgiving on Pinterest.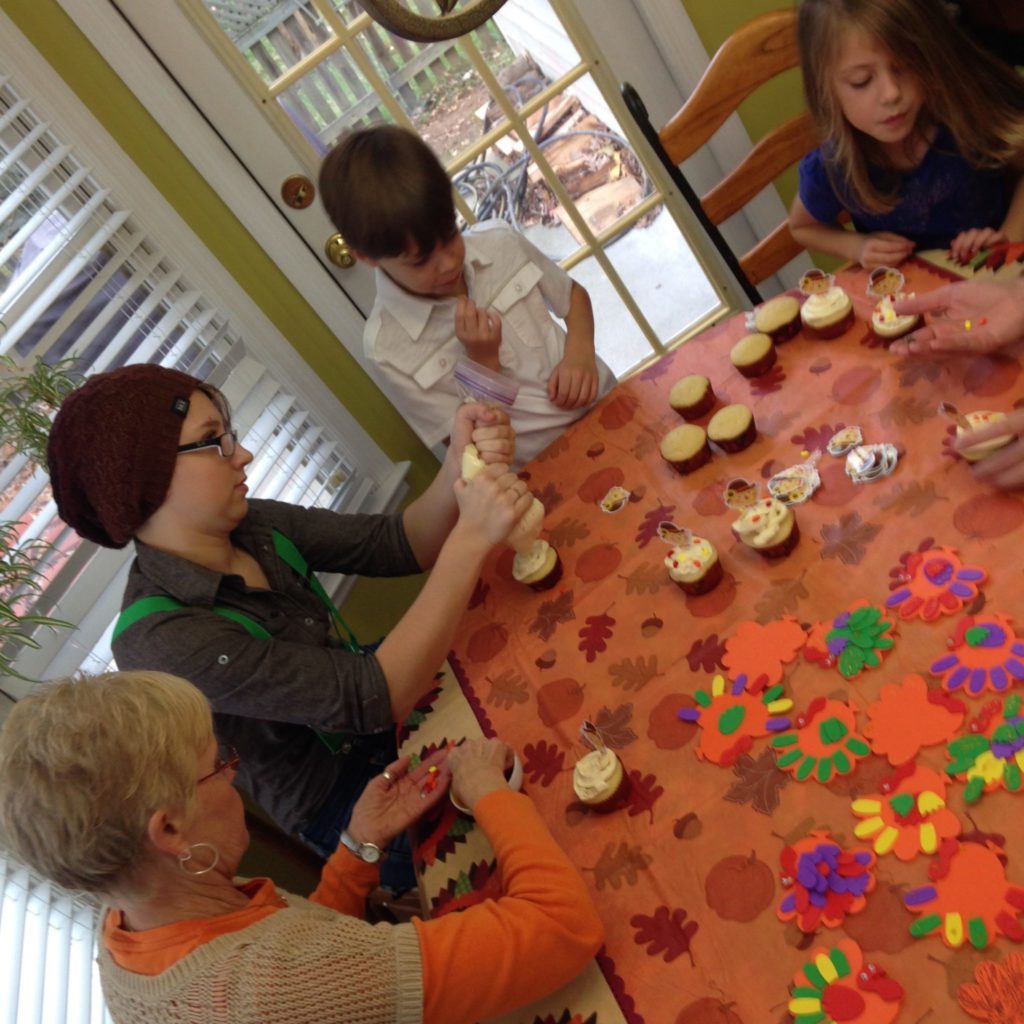 No one would actually eat the little candy leaves we put on the cupcakes, but everyone enjoyed playing with them and decorating their cupcakes with them.
I wish I had gathered my family every year for a Thanksgiving Day picture, but to be honest. I didn't start doing that until I began doing all the work for Thanksgiving Day. Here's our small family photo for 2014: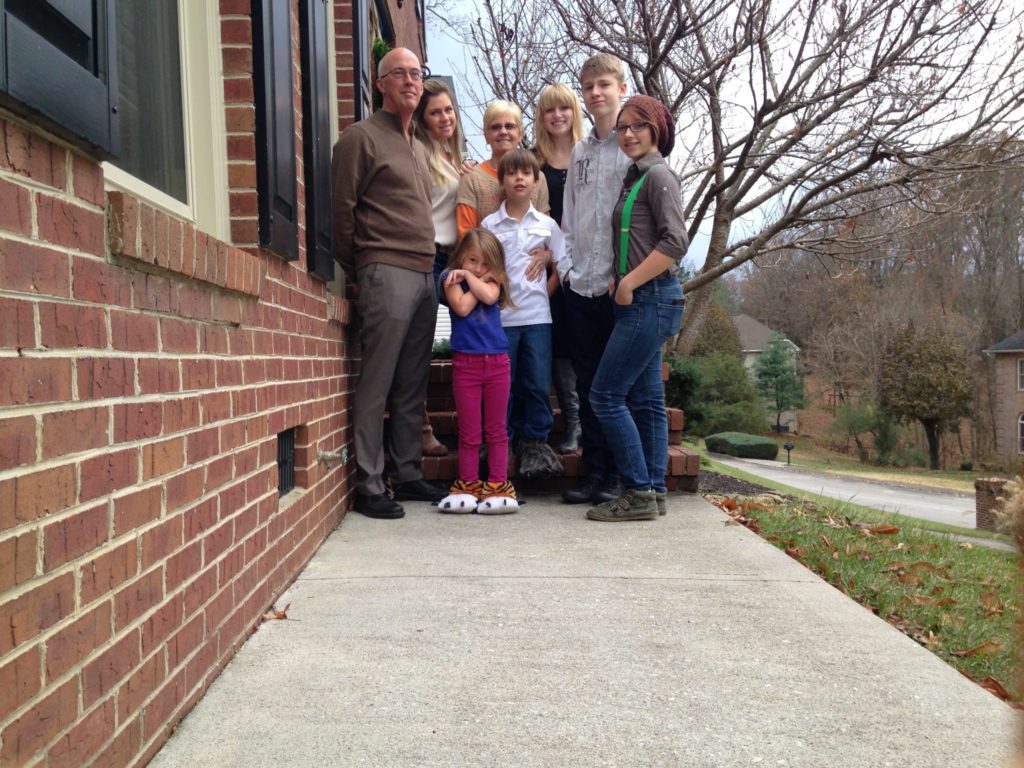 I love to keep things simple and I really enjoy serving courses. Some of the food I made is pictured below. Almost all the recipes I used are on my Pinterest Board (link above). I also used a playlist on Spotify for background music. It's not the same as the Macy's parade and football, and I know that is as American as the apple pie I served, but believe it or not no one in our family cares for sports and we don't have cable or satellite tv so the parade was out too! So, instead we played several games like pass to the left and right, word games, unscramble the words, how many words can you make out of THANKSGIVING DAY, etc. That garnered a lot of laughter.
Cream of broccoli soup is a family favorite. It's simple and warming and very nutritious.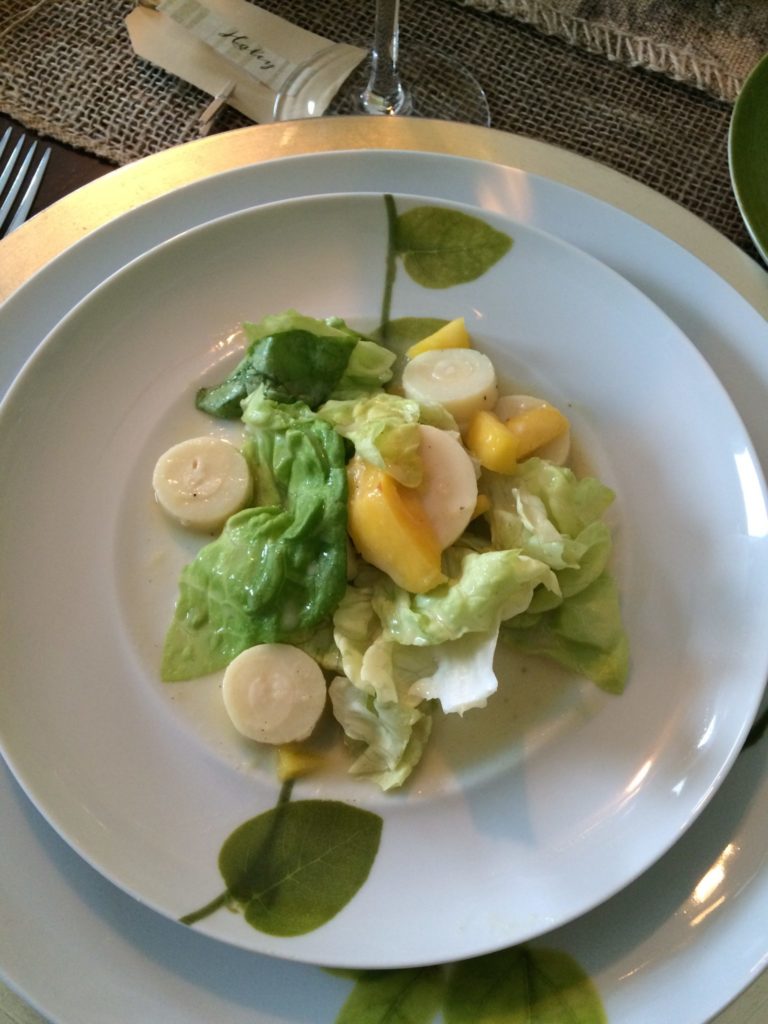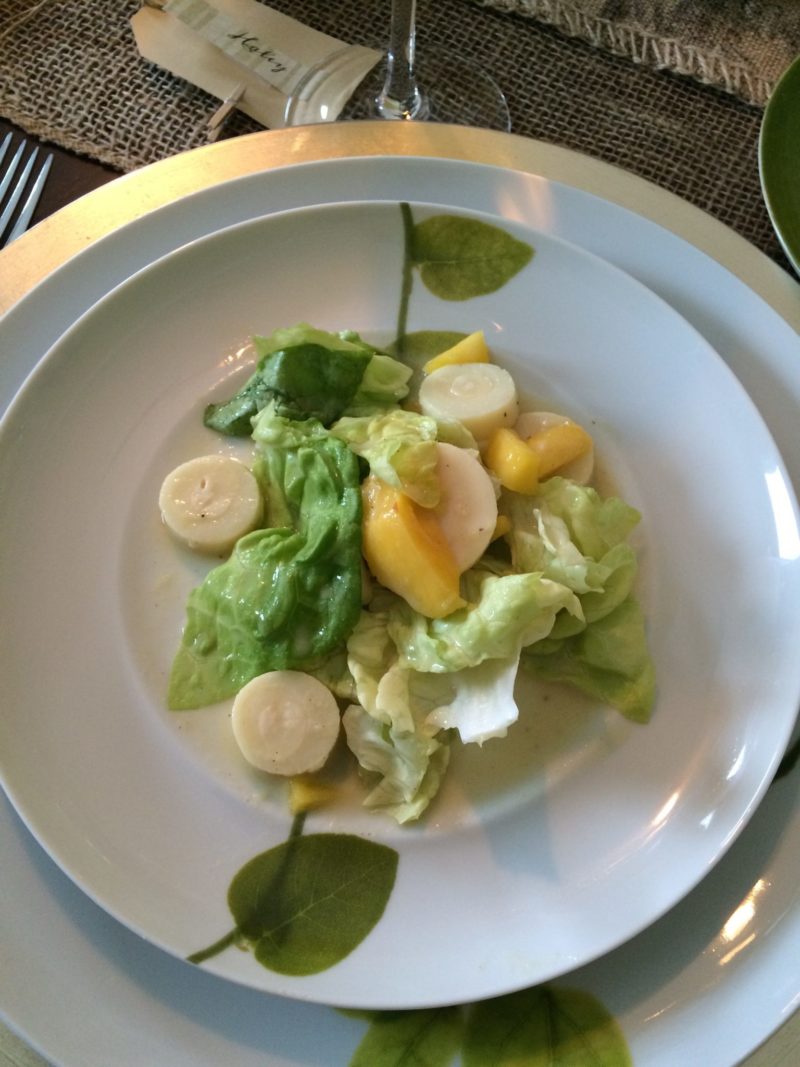 This salad isn't very traditional, but it was delicious. It had hearts of palm, mango and a great vinaigrette.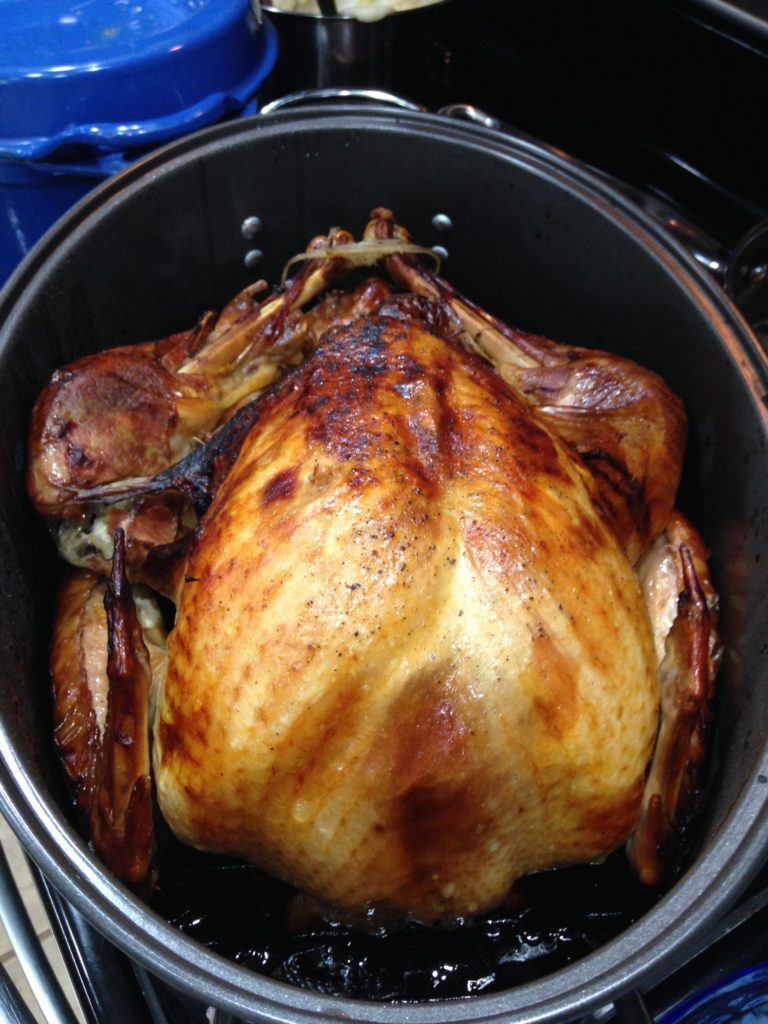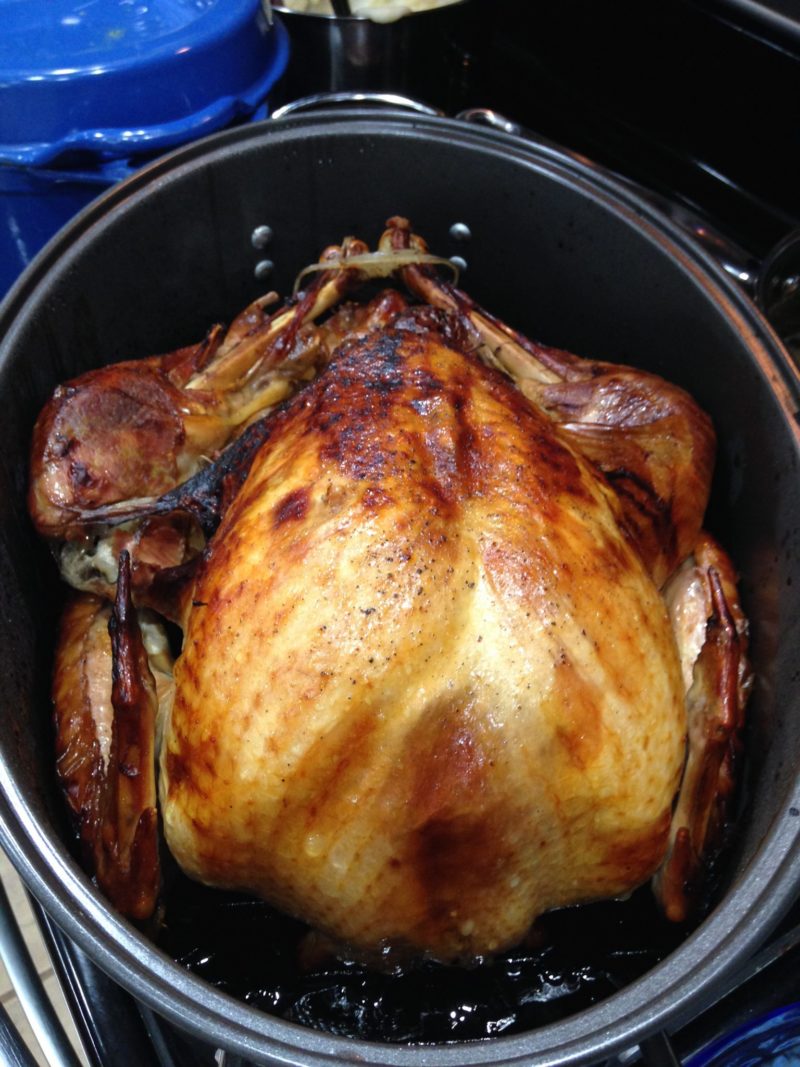 I still have a lot to learn in the way of roasting a turkey, but this one was actually very delicious. I learned to make my own brine and soak the turkey 24 hours before roasting. This helps to make the turkey tender and juicy, not dry, and without all the yucky stuff that most turkeys have been injected with. Here's the recipe I used last year for the brine for  my turkey.
I did take one shortcut, because I hate peeling potatoes. I used Trader Joe's frozen mashed potatoes. I remember one time helping my Aunt peel potatoes and she fussed at me for peeling the skin too thick. I've hated peeling potatoes ever since! Silly, I know, but true. No one complained and it saved me a lot of time. The low-carb cranberry jalapeno corn muffins (pictured on the plate above) were delicious.  I plan to do an entirely sugar free and low carb Thanksgiving Dinner this year, mostly using Trim Healthy Mama recipes. I'll definitely make a post with all the pictures from this year's dinner including links to the recipes I'm using.
I added a few special touches like mixing herbs into my butter and pressing into a leaf mold. I think it turned out really neat, but as my husband is a huge grass fed butter fan, I was unable to take a picture before he cut into it.
One tradition that we would never leave behind is the Thanksgiving Day nap!
What are your favorite Thanksgiving Day traditions that you grew up with? What traditions have you started as an adult? Please share yours with me in the comments below. I'm adding to our traditions each year!
ThatOrganicMom is a participant in the Amazon Services LLC Associates Program, an affiliate advertising program designed to provide a means for sites to earn advertising fees by advertising and linking to amazon.com See full affiliate disclosure.