Podcast: Play in new window | Download
Subscribe: Apple Podcasts | Google Podcasts | RSS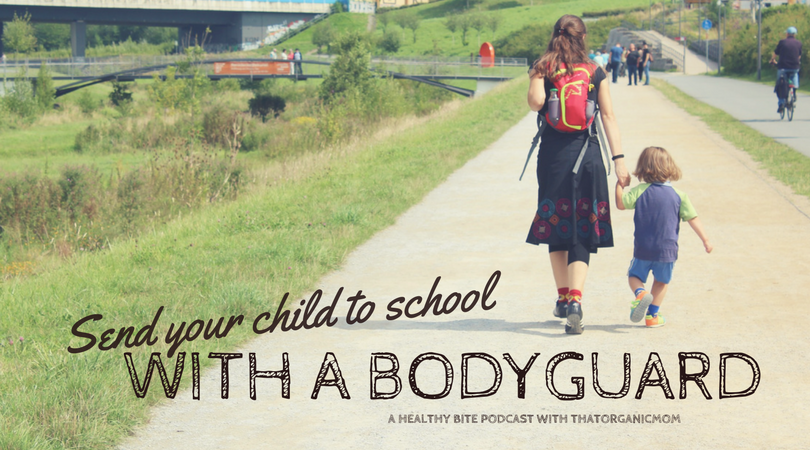 The best bodyguard for superior health in my kids was always their immune systems! This podcast was pre-recorded at the beginning of February. Altogether, the school was closed for 6 school days. Thankfully, my daughter hasn't had so much as a sniffle! Here are a few ways I made sure to keep their immune systems in top shape!
Using elderberry syrup for colds and flu prevention and treatment.
I wrote this post about the nation's Candy Culture and why we don't partake in it.
6 Steps to Superior Health explains other steps I personally follow to stay healthy.
Kids Health boosting supplement that I used once I discovered it while treating a Candida Overgrowth a decade ago. I've used this supplement every winter since then!
Why they need a bodyguard
I hate to call it FLU season because there are four seasons, spring, summer, fall, and winter. But because these Flu viruses are more stable in cold air, and because low humidity helps the flu virus particles stay in the air longer, people call a particular time of year THE FLU SEASON…it's usually somewhere starting around November or December and lasting through March, but sometimes as late as May…
And of course, this lines up perfectly while kids are in school and also perfectly during several holidays with a focus on sweets. Since kids are in school more and outside less, since they are sharing pencils (spreading germs) it often occurs that a large number of students and teachers are out sick.
When mom's not looking…
I know some schools have certain rules as to what can be brought in for parties and such, but most do not. Even when they do have restrictions, they are mostly focused on avoiding foods that many kids are allergic to, not restricting sugar. I think that if schools want to stay cutting edge, they need to focus on making the cafeteria food some of the best options available.
Unfortunately, kids are probably eating sugar and processed foods without their parent's knowledge or consent, especially if they haven't been taught to make good decisions when it comes to how what and why they should or should not eat sweets. Even small amounts of sugar may keep the immune system from functioning at its best.
Do my kids eat candy sometimes? Sure. Do they eat candy every day? Once a week? No, because I have researched and see the ill effects of eating sugar on a regular basis. I try to reserve candy for a special treat. Talking to my children about sugar and what it does to their body helps them make better decisions. Even though I receive criticism and "ribbing" about the fact that I deprive my children of this aspect of American Culture, they are happy and in addition, stay healthy all year long.
Focus on:
Reducing Stress

Getting enough Exercise

Washing hands the right way

Gut health and probiotics
Reducing sugar and processed foods is another *key* to keeping them healthy! Cutting back on sweets includes skipping sugary snacks and excluding "fruit juice" drinks such as orange juice, apple juice, and juice blends. (yes, fruit juice can lower the immune system: we call it "soda's evil twin.) My children do self-monitor their intake of "junk-foods" as I have made this something we discuss with honesty.
Make sure you have a backup plan such as immune-boosting supplements, bone broth, and using essential oils can be beneficial.
Listen to this podcast on iTunes.
What is a podcast and how do I listen?
A podcast is a free downloadable audio show that enables you to listen and learn while you're on the go. To subscribe to my podcast for free, you'll need an app from which to listen to the show.
For iPhone/iPad/iPod listeners – Grab your phone or device and go to the iTunes store and search "A Healthy Bite." This will help you to download the free Podcasts App (produced by Apple) and then subscribe to the show from within that app. Every time I create a new episode, you'll get it downloaded right on your iDevice.
Android listeners – Download the Stitcher Radio app (free) and search for "A Healthy Bite."
Podcast enthusiasts – If you already listen to podcasts and have a podcatcher that you prefer, the feed you'll need to add is https://www.thatorganicmom.com/feed/podcast
Don't have a mobile device – You can always listen to the show by clicking the audio file at the top of this page. Or go to https://www.thatorganicmom.com/podcast
Also, it would mean a lot to me if you could leave a review for A Healthy Bite on iTunes! Some upcoming shows include:
Sleep like you mean it

Eating for Energy

Exercising for Energy

Clean like your life depends on it
So make sure to subscribe using the instructions above, so you won't miss out on future episodes of A Healthy Bite!
If you are new to Podcasts and would like to see what's on my Feed (ones I'm subscribed to), you can check them out in my Podcast Guide!
You might also want to follow my YouTube Channel for encouraging and helpful, healthful videos!