Podcast: Play in new window | Download
Subscribe: Apple Podcasts | Google Podcasts | RSS
So, is self care selfish? That's what we are talking about today on the podcast. My Hopelively co-administrator, Jami Amerine, author of Stolen Jesus, and creator of Sacred Grounds, Sticky Floors will be chatting with me in this three part series about self care.
Listen in as we discuss the idea of taking care of yourself on a daily basis. That's right, we are suggesting you practice self care daily. In the first of this three part series, Jami and I are chatting about self care; is Self Care Selfish?
Is Self Care Selfish?
One friend of mine chooses a "word" every New Year, this year she told me her word is "me." Wow. I was really floored in a good way when I heard that she was finally going to put some focus on herself. However, at first her husband wasn't happy with her word. Maybe like many others, he thought she was being a bit selfish by choosing me as her word, but after he put some thought into it he changed his mind.
In the next two parts we'll be talking about what self care is all about and self care when you are alone, whether your spouse is no longer in the picture or whether they are simply gone most of the time.
You can also watch this series on Jami's Youtube Channel.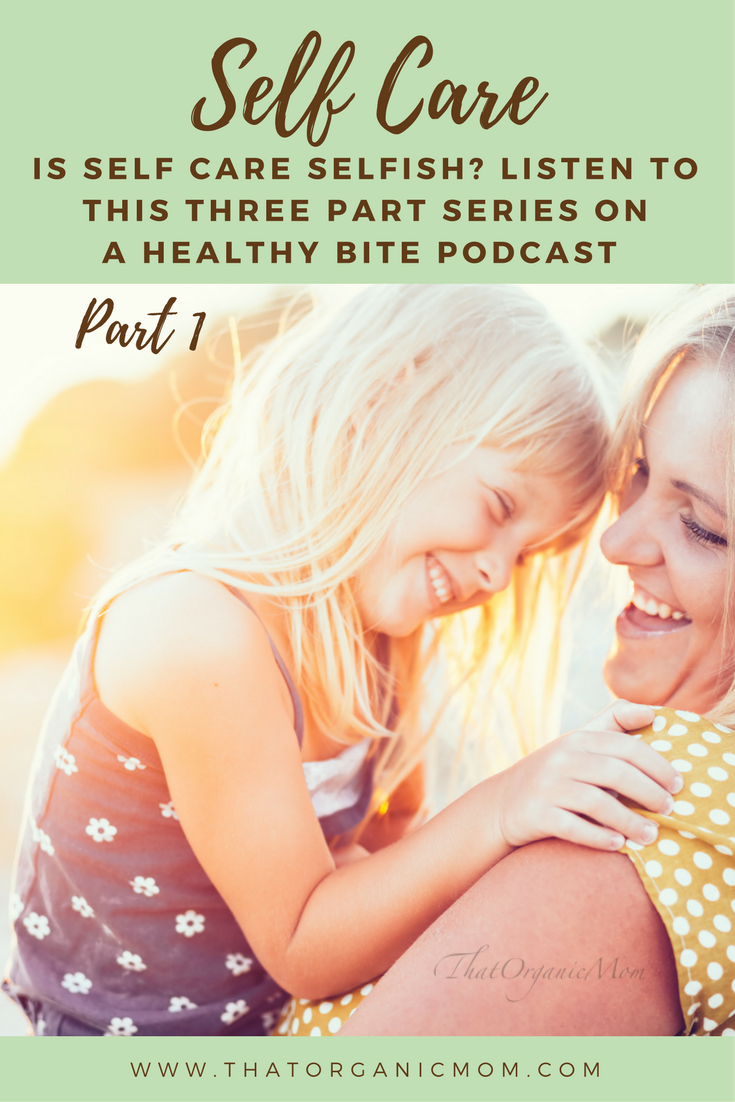 What is a podcast and how do I listen?
A podcast is a free downloadable audio show that enables you to listen and learn while you're on the go.
For iPhone/iPad/iPod listeners – Grab your phone or device and go to the iTunes store and search "A Healthy Bite." This will help you to download the free Podcasts App (produced by Apple) and then subscribe to the show from within that app. Every time I create a new episode, you'll get it downloaded right on your iDevice.
For Android listeners – Download the Stitcher Radio app (free) and search for "A Healthy Bite." Click here to subscibe via Stitcher to A Healthy Bite.
For those who don't have a mobile device – You can always listen to the show by clicking the audio file at the top of this page.
Also, it would mean a lot to me if you could leave a review for A Healthy Bite on iTunes!