Get kids off their devices with these alternative activities
Taekwondo
How to draw book series
Nature walks, Hiking, Foraging and Forest Bathing
Paint your own stuff classes – pottery, board signs, canvas, etc.
Legos, Lego Clubs, Robotics
Volunteering with animals
Origami folding
Cooking and Baking and Cookbook Making
Photography
Music Lessons
Taekwondo
Both of my youngest children are participants in martial arts, specifically, Taekwondo. We have participated in Kung Fu and Karate as well. Martial arts is an excellent activity for kids. If you choose the right school, the sport will go beyond physical benefits to build their moral character.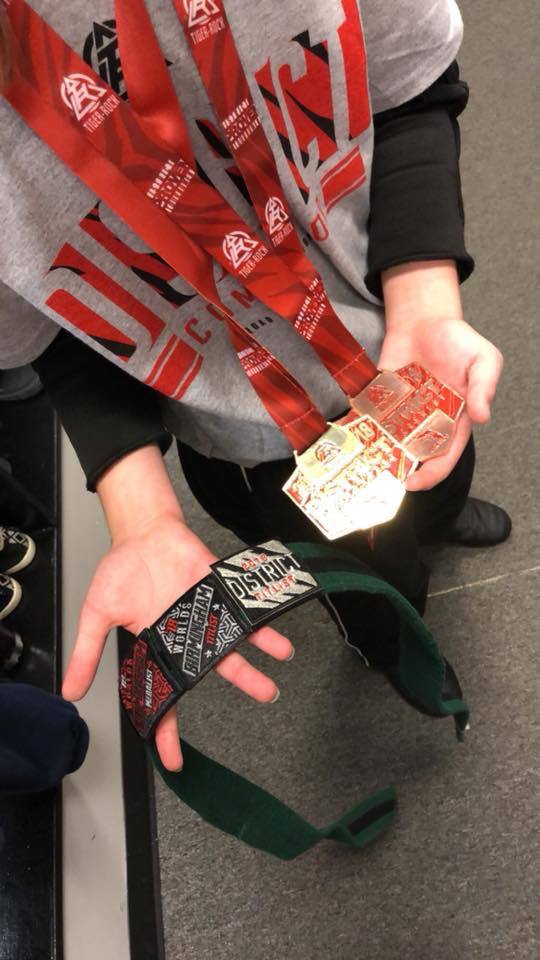 Ask for references from people you know. Go to local schools and ask if you can watch a class. Any school worth going to will allow spectators during class. As you are watching, notice how the children interact with the instructor. Are they showing respect? Are they well-behaved? Do the children give each other fist bumps and high fives when appropriate?
Instructors should be able to do anything they ask their students to do. Do they look fit? If the instructors look like they are truly enjoying the class, that's a really good sign!
A good Taekwondo school will include theory, basics, forms, self-defense, sparring, breaking, stretching, leadership skills, nutrition, and overall fitness. Students should be wearing a uniform. Traditionally, the white uniform, called a Dobok, symbolizes purity and perfection of character that Taekwondo students are expected to strive for.
Hopefully, the school will also be contributing to the community in some way. Giving back is an important part of building good character.
How to Draw Books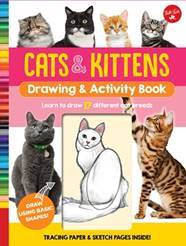 Having an art teacher is ideal of course, but kids can also learn to draw outside of the classroom. We have a family full of artists! Qaurto sent us this drawing and activity book to review and it was a huge hit with my daugher and her friends.
A little guidance from how-to books like Cats and Kittens Drawing and Activity Book will help a child learn to draw their favorite furry friends. Quarto also has books on drawing other animals such as dogs, birds, fish and so on.
Science shows that drawing is an essential part of a child's development. ~ Why Drawing is Important for Kids
Children expand their creativity when they practice drawing. "Through drawing [children] are not only able to see what they are thinking, they are also able to play around with and transform their ideas" Drawing helps children to communicate ideas.
While children can undoubtedly draw without How-To Books, direct instruction in technical drawing techniques can keep them confident enough to continue.
Sadly, many children stop drawing when they are nine or ten because they do not feel that their efforts are satisfactory (Gardner, 1980)… The simple act of drawing does indeed play an important role in a child's physical, emotional, and cognitive development. Like no other activity, drawing allows young children to express emotions, experience autonomy, and build confidence. Unfortunately, as they grow older, children lose their confidence in and enthusiasm for the one activity that can give so much pleasure." ~ When Children Draw
Children who continue drawing throughout childhood may grow up to be amazing artists. Below is one of my many favorite artworks by my daughter Ivy.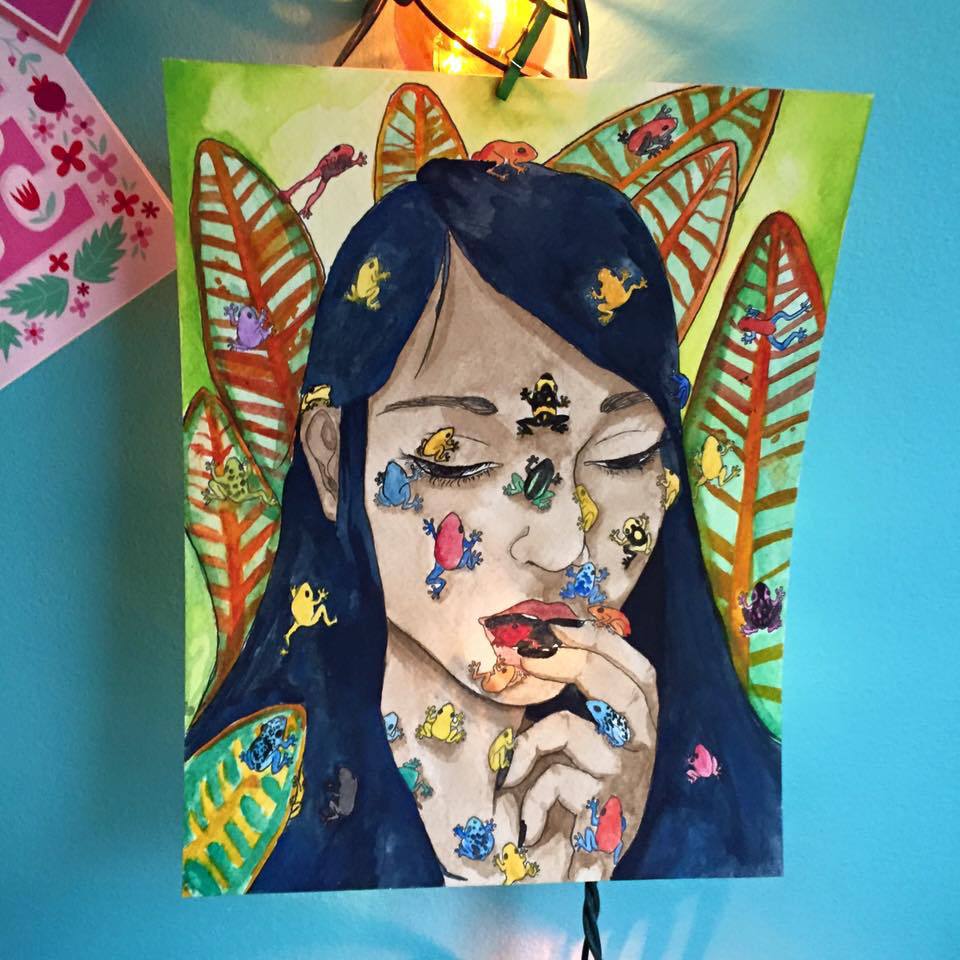 Spending time in nature
Children spend less time in nature than ever before. It is up to us as parents, to reverse this trend.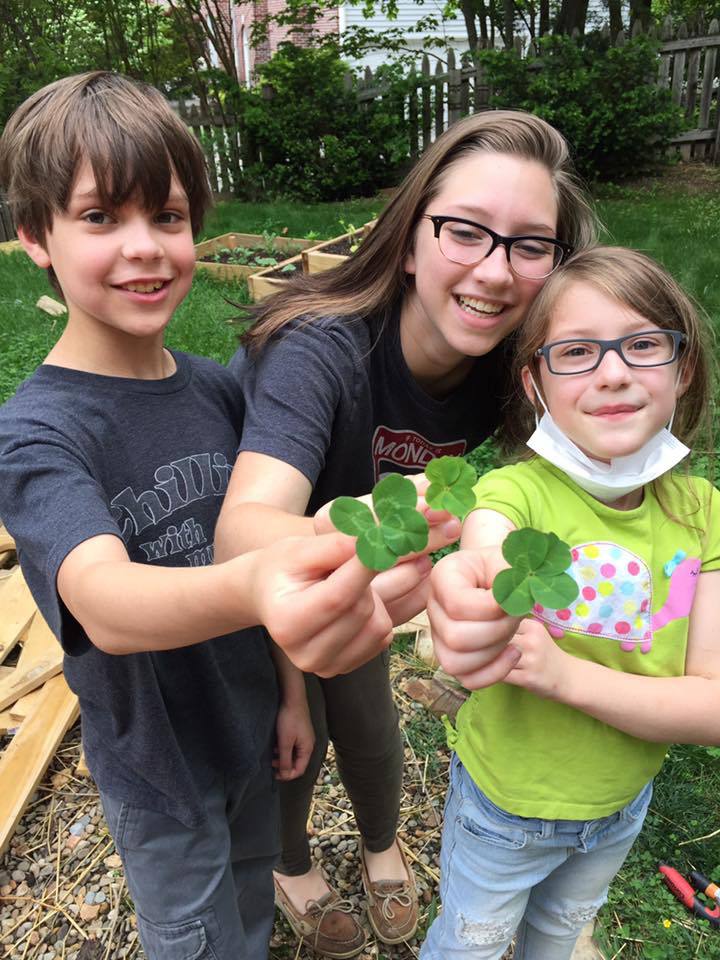 There are many ways a child can spend time in nature but some of the most enjoyable one include a bit of exploration. Try a guided nature walk. If you have a child who has "too much energy" try Forest Bathing.
Nature Therapy has been said to be beneficial for kids with ADD and ADHD. It can calm a child down, but it can renew a parent's energy levels. The benefits of spending time in nature are well worth the effort to get your kid off the devices for a few hours weekly or even daily.
Even time in the backyard looking for four leaf clovers is beneficial for kids. We used to sit for hours just talking and looking for "lucky" four leaf clovers, watching our chickens graze in the yard in search of bugs.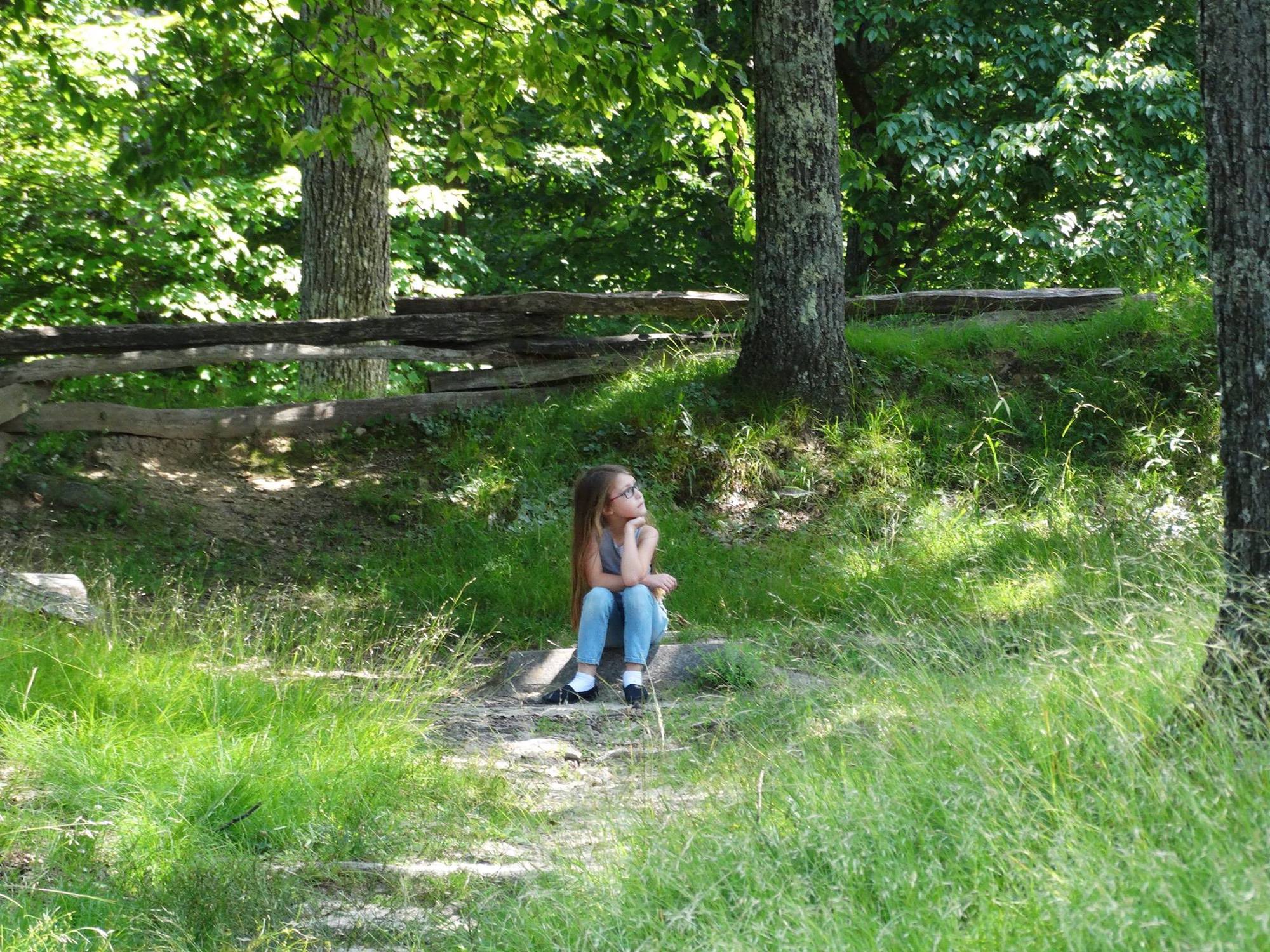 Paint your own
Going to pottery studios is always a fun way to spend screen-free time with kids. We've been going to paint studios for over a decade. You can find pottery, canvas, boards, and lots more by doing a simple search in your local area.
"Paint your own" pottery studios have been around for a long time. I remember thinking about how it helped my older children to learn patience as we waited to return to pick up our masterpieces a week or so later. After the fired pottery was on display at home, the children would beam with pride.
If you can't find a "paint your own" studio nearby, try investing in some air dry clay (this is the exact clay we buy). Shawna spends hours creating things with her clay. She created an Etsy Shop to sell them, too. And yes, they sell.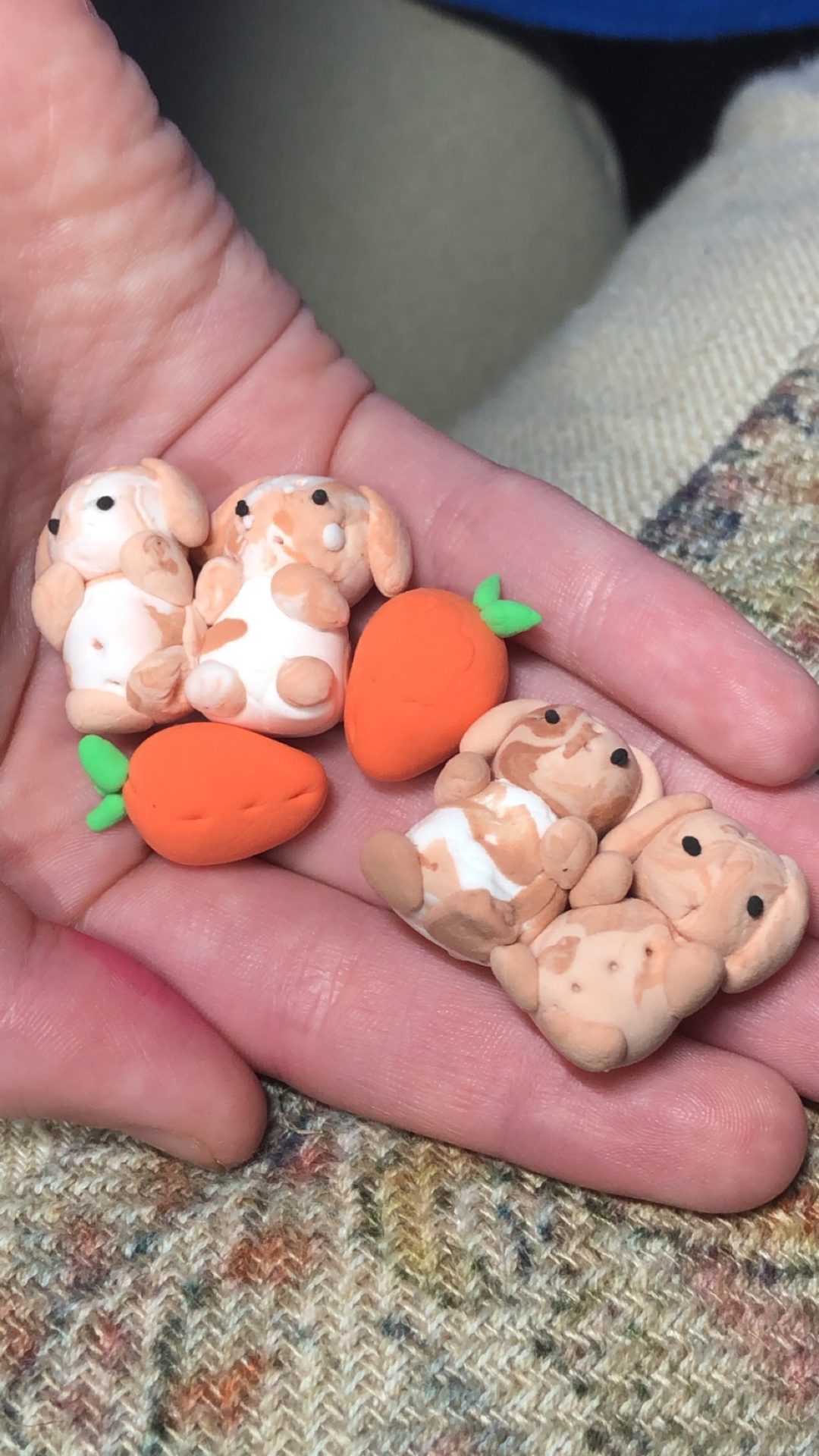 The idea is to get kids to use their imagination. Creating things is a wonderful way to accomplish this goal.
Legos and Lego Robotics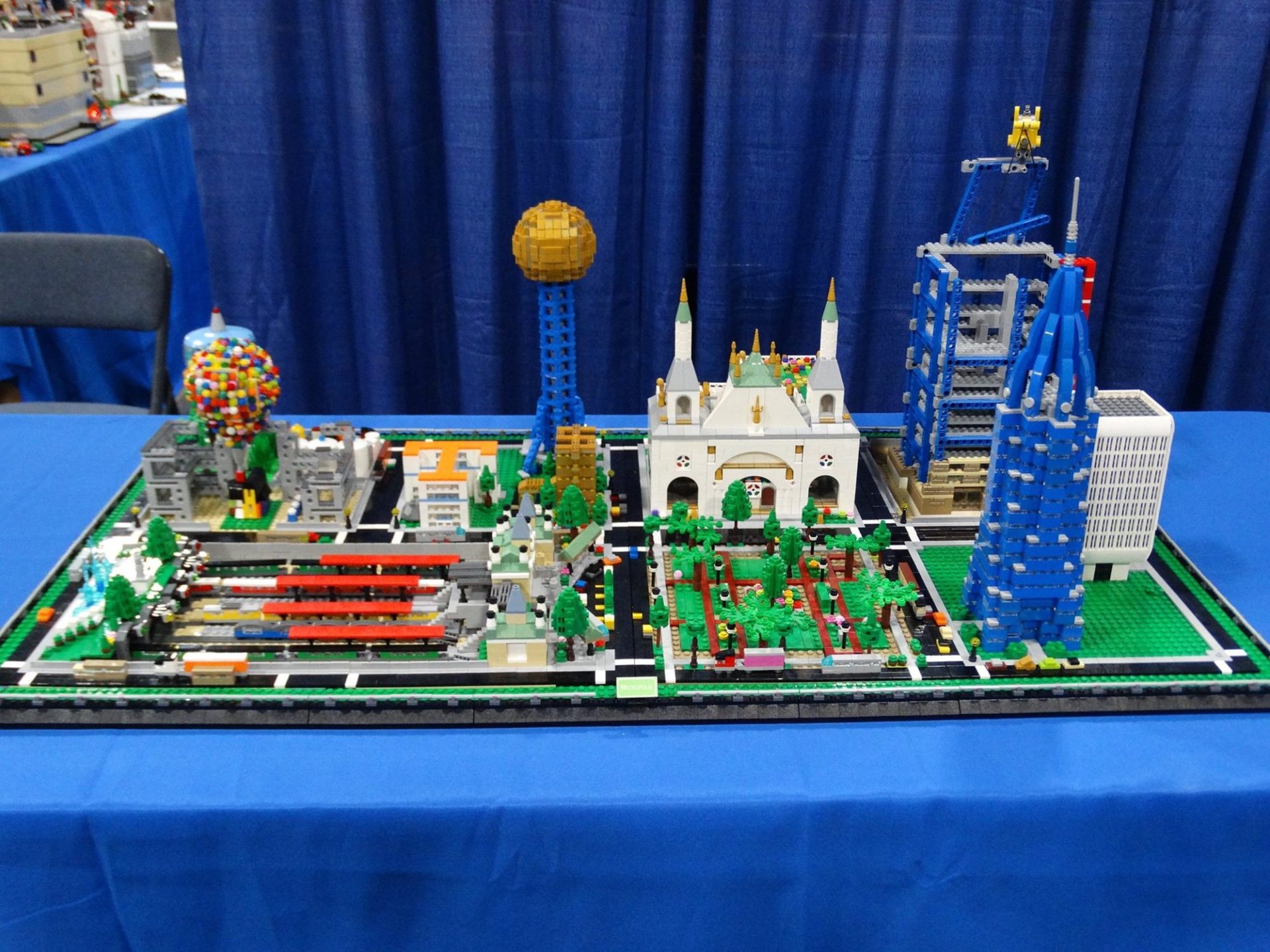 Over the last 27 years, my children have all participated in Legos to some degree. When we lived on the ranch, my four older children would spend entire days on the screened-in porch playing with Legos. They had their own Lego language and system. Trading, finding "rare pieces" and using their imagination helped to bond the siblings during those years of Lego play. No screens required!
We participated in Robotics and have gone to several Lego Conventions. It can be a wonderful hobby for children that will unleash their creativity. Well, adults too.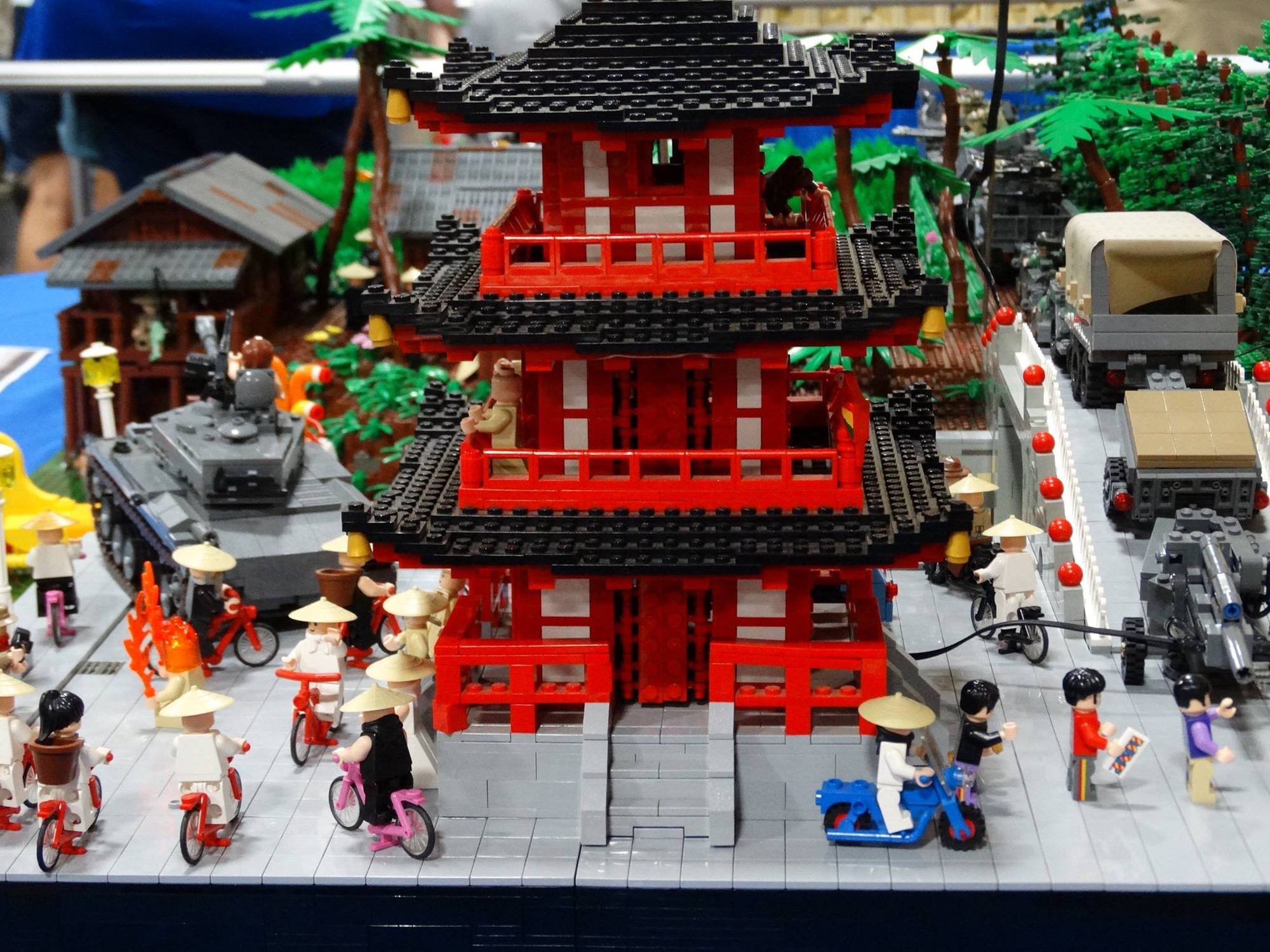 Volunteering with animals
My fourth child volunteered at a local animal shelter throughout all four years of high school. Shelters need people to help clean, feed, and walk the animals on a daily basis. This screen free time can teach children compassion. Volunteering with animals is especially good for parents who can't take on the responsibility of pet ownership.
My oldest two raised puppies for Southeastern Guide Dogs. Locally, we have Smokey Mountain Service Dogs, who provide wounded Vets with a well-trained companion. Lots of homeschoolers get involved in helping to raise puppies for guide dogs and service dogs.
By the way, if you live in the East Tennessee area, Smoky Mountain Service dogs is in dire need of volunteers. Just sayin'
Origami Paper Folding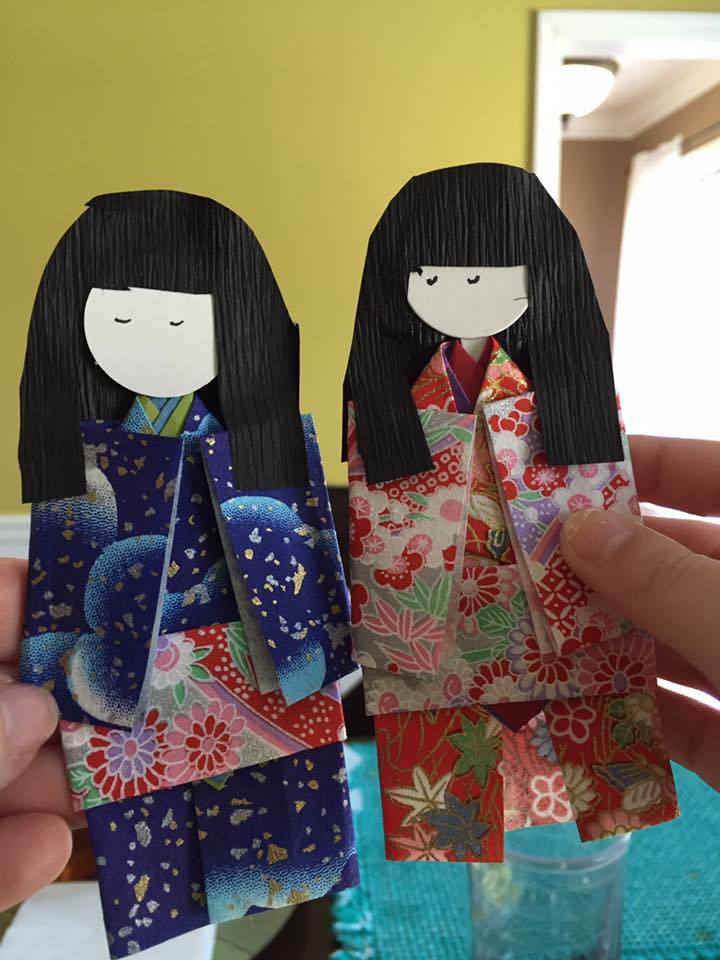 Paper folding is another way that children can spend time learning a skill that takes time and patience to master. Origami is a rewarding hobby. Quarto has a wide variety of origami books on everything from origami gardens to extreme origami.
Shawna and I used this origami kimono doll kit years ago. For books that suit children of all ages, here are the Best Selling Origami Books and Kits Available on Amazon.
I prefer Classic Origami like the ones found in Japanese Origami for Beginners.
Cooking, Baking and Cookbook Making
If you've ever seen the pride in a child's eyes after having baked his first cake, cookie, or brownie, you'll never forget it. Over the years, I have been blessed to teach a number of children how to get around the kitchen. Part of growing up in our house is spending time in the kitchen preparing meals, snacks, and treats.
When a child is given the freedom (age appropriate freedom, that is) to explore the world of cooking and baking they will learn to love it. Whether they are following a cookbook or making things up on their own, children usually enjoy cooking.
There are plenty of cookbooks that are geared towards kids, but you can also use any cookbook you have on hand. Start with a simple recipe and work up to the more complicated ones. The more you allow them to experiment in the kitchen the more comfortable they will become. Before you know it, they will be preparing you dinner while you watch in amazement!
Have them begin a collection of their favorite recipes that they create. They could write their own cookbook for family, or even to publish.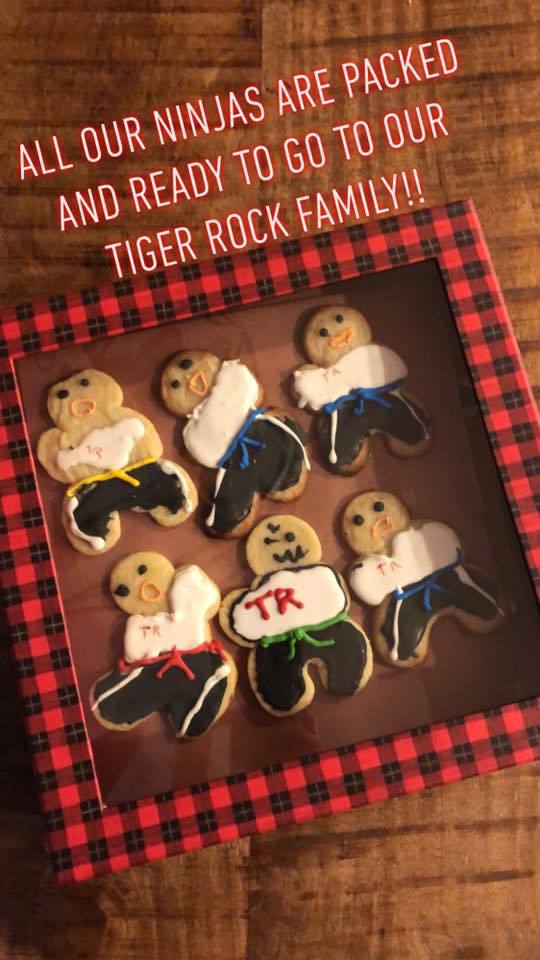 Cooking builds confidence
My kids are of the belief that they can make anything if they have the instructions. Pinterest Fail? We've had a few. Flops are part of the learning process.
The kids are also happy to whip up something from their imaginations. Like the time my youngest daughter made blondies and brownies combined in a lasagna type dessert. She blew my mind when she started making Macarons without my help. When she asked if she could do it, I was prepared for her to be disappointed, as I'd heard they could be difficult. I'd never made them myself.
You can see her first few attempts in this post. She recently made Corgi Macarons without any help from me!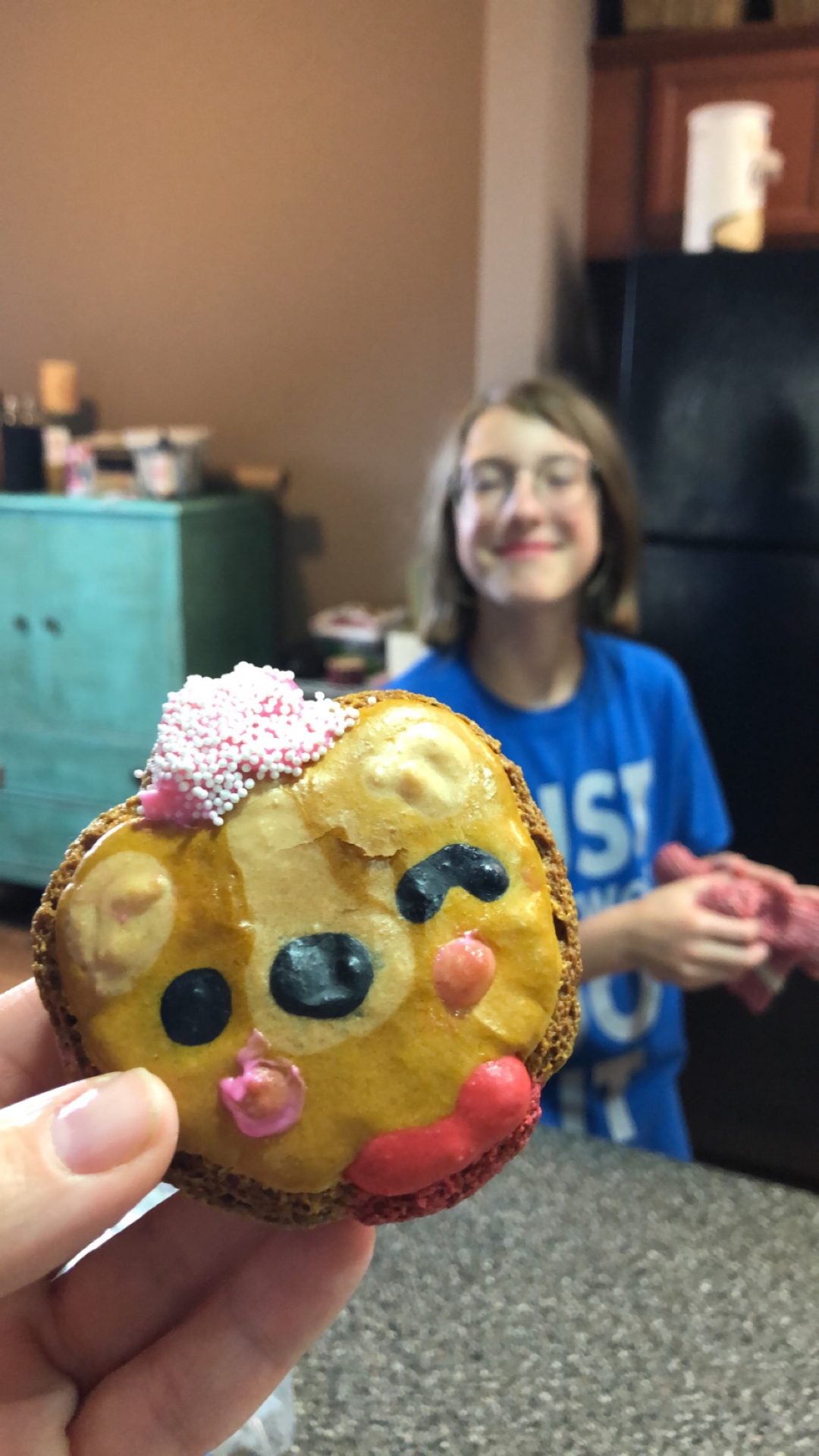 Photography
Kids love taking pictures. While this one could be a way for a child to use a device, since many of us use our phones as cameras. I would encourage you to purchase a "real" camera for a child who seems interested in photography. Younger children will enjoy an instant camera. Three of my daughters have a Fujifilm Instax Mini 9. My youngest takes pictures of cats (are you sensing a theme?) and displays them in her room.
For middle school kids, a point and shoot camera can help them get into the world of photography. While high schoolers and up will enjoy taking some Skill Share classes on photography.
My second daughter was always intrigued by photography. By sixteen people said she had an eye for taking photos. Now she is a combat photographer in the USAF.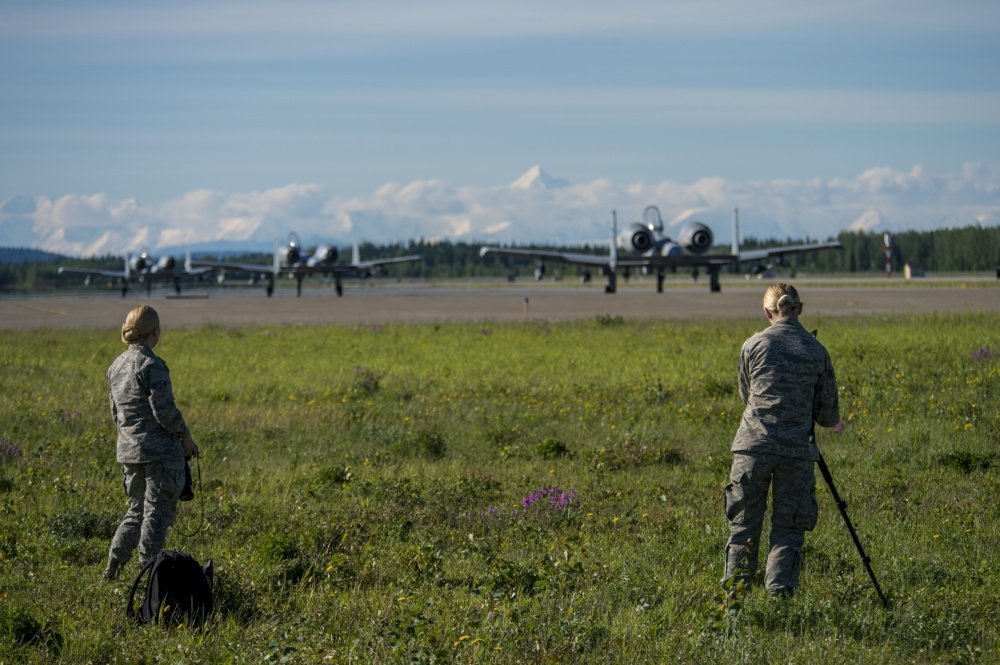 If you are an aspiring blogger, you will benefit from photogprahy classes on Skill Share. That is where I find favorite photography classes. This is something you can do with your children as well. Getting them involved in what you do.
Musical Instruments
A 2016 study at the University of Southern California's Brain and Creativity Institute found that musical experiences in childhood can actually accelerate brain development, particularly in the areas of language acquisition and reading skills. According to the National Association of Music Merchants Foundation (NAMM Foundation), learning to play an instrument can improve mathematical learning and even increase SAT scores.

But academic achievement isn't the only benefit of music education and exposure. Music ignites all areas of child development and skills for school readiness, including intellectual, social-emotional, motor, language, and overall literacy. It helps the body and the mind work together. Exposing children to music during early development helps them learn the sounds and meanings of words. Dancing to music helps children build motor skills while allowing them to practice self-expression. For children and adults, music helps strengthen memory skills.

In addition to the developmental benefits, simply put: music bring us joy. Just think about listening to a good song in the car with the window down on a beautiful day. That's joy. ~  Children and Music: Benefits of Music in Child Development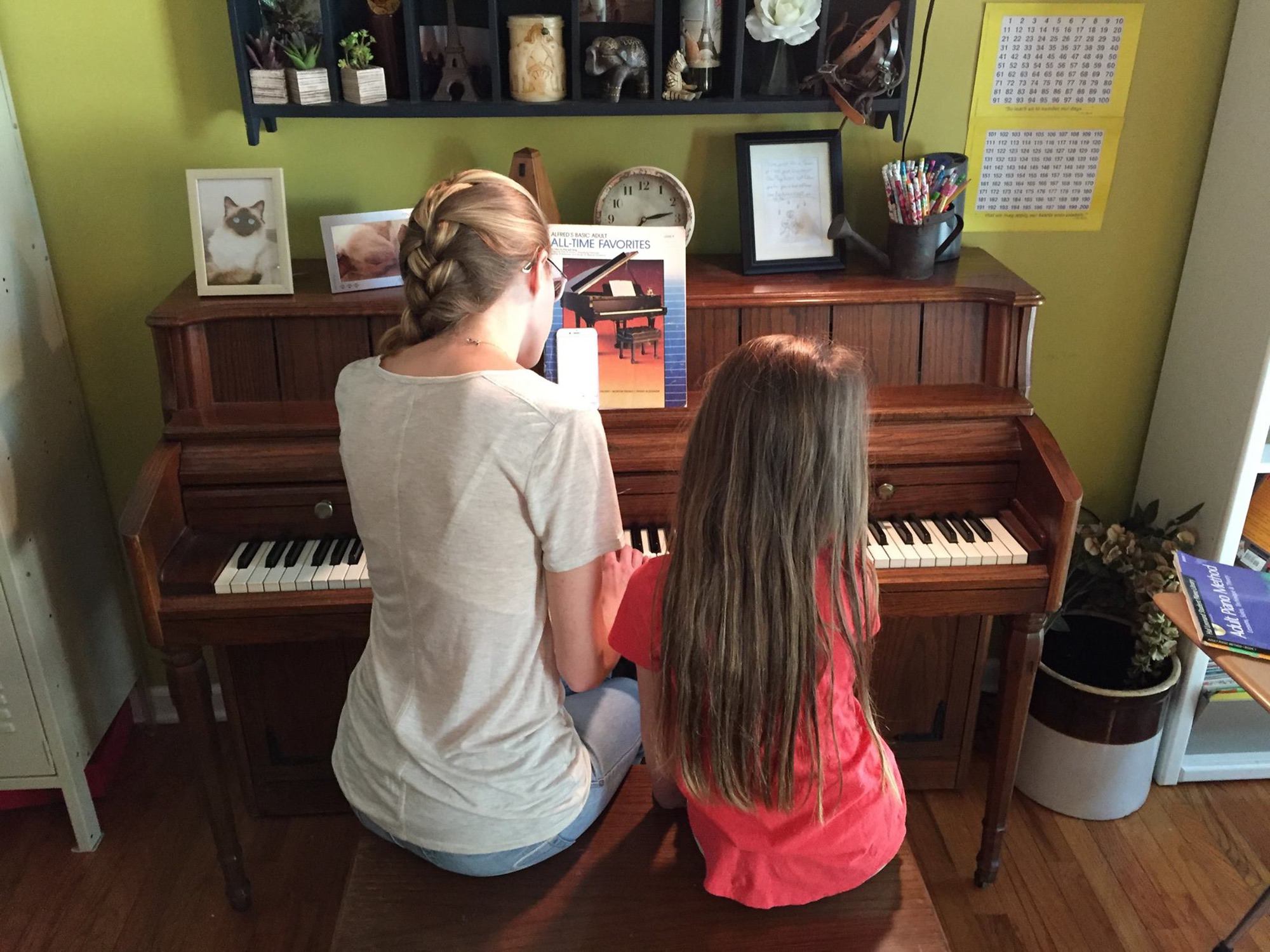 I invested in piano lessons for my oldest daughter when she was five and she continued learning throughout her life. My youngest daughter is taking piano lessons from my oldest daughter now.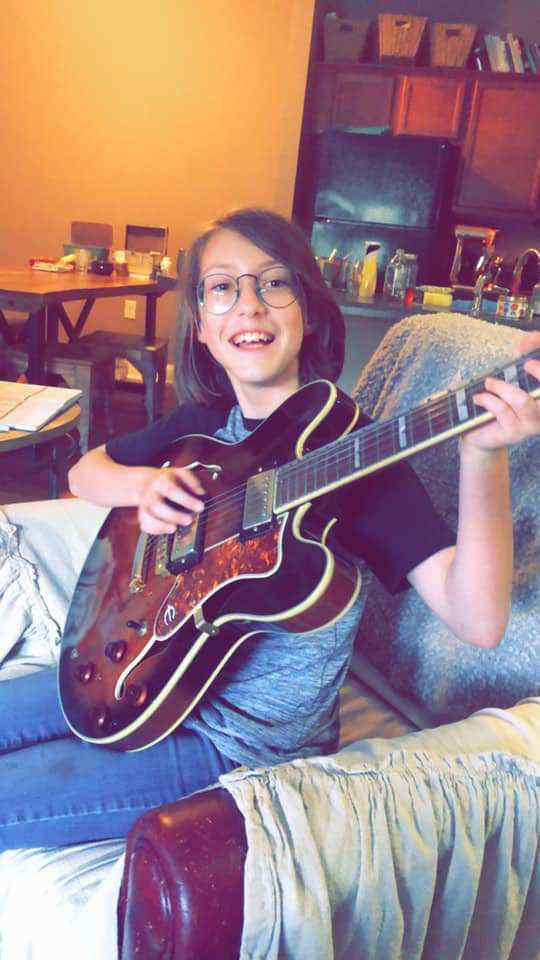 In addition, we inherited my dad's stringed instruments. A Banjo, electric guitar, and others are on Shawna's list of things to learn. She enjoys teaching herself chords on the very banjo my dad played for his entire life.

What to do for kids who love screen time
I recommend introducing children to any and all of these screen free activities. Stick with the ones they enjoy most. Get creative. Plan a weekly screen free afternoon to get them going. They will hopefully begin to see the value of activities that do not revolve around a screen.
If you can't beat 'em, join 'em
If kids still insist on being glued to a screen, try something educational like CodeSpark.
CodeSpark's mission is to make coding accessible for all children. They created the app to make computer science more accessible for girls, pre-readers, non-English speakers, kids with reading-related special needs, and low-income schools.
A certain amount of screen time is inevitable in today's society, but if we direct kids to educational online activities, the benefits will out weigh the risks.
Are you a parent struggling to find screen free activities for your kids? What has worked for you? We'd love it if you could share any tips, tricks and suggestions in the comments below. And please share this post with your friends!