This is my crazy wacky imperfect family and I love our not-so-normal life. As a daughter to a Jack-of-all-trades, I have more passions than time. I admit to being a Career Mom in a not-always-so-friendly-to-the-Stay-At-Home-Mom world… I enjoy almost every minute of it.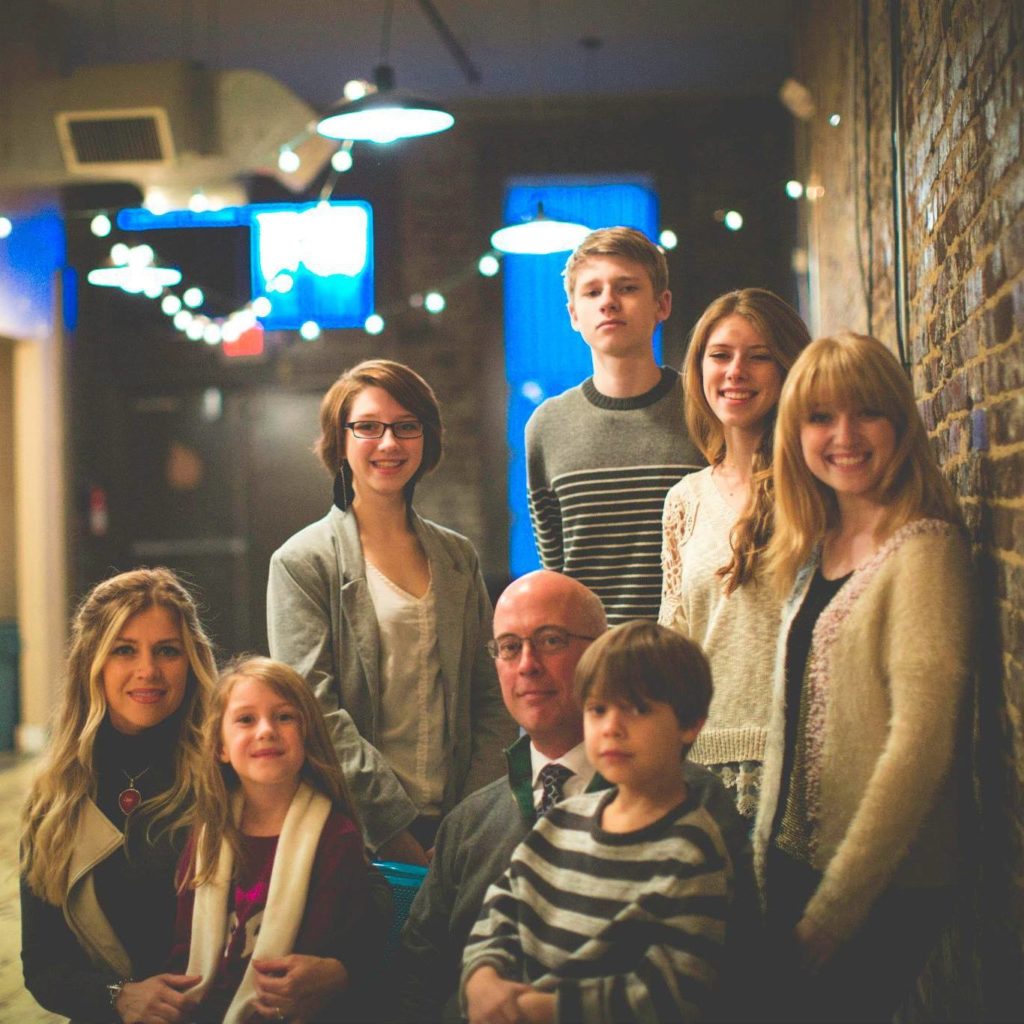 I haven't always stayed at home since I became a mom. As a teenager, I joined the USAF, started and quit college (more than once), worked at The Hunter Museum of Art, was a student teacher, managed a Vitamin Store, worked for and owned my own mortgage company, and worked as a Realtor. Over the last nearly thirty years I have worked from home and I have spent time in the corporate world.
I've been a mom more than half of my life…(wow).
We have schooled our children in a variety of ways. Two of my six children graduated from homeschool. One is married, the other a combat photographer for the USAF. One of my six has a Pervasive Development Disorder which made school very difficult. We pursued homeschooling, but in the end he pursued his GED while working for his Dad. One of my children graduated from a Private Christian School, and is now attending college. Three of my children have attended secular private school for one year. Currently, my youngest two are still being homeschooled.
I'm very passionate about nutrition and especially helping kids eat healthy at home and at school!
I've suffered the loss of a father before his time, and the loss of a sister to cancer. I've learned about living with skeletons in the family closet and about having my own skeletons! I'm still learning about love and forgiveness.
I tend to see things as black or white, perhaps a tendency to be an all-or-nothing gal; I struggle to maintain balance in life. I've tried most of the things my heart has led me to in life until I learned how deceitful the heart can be. This struggle is why I am constantly working to reduce stress; which is especially important as a mom.
Some of my experiences include traveling Europe, a home birth with a surprising ending, flying lessons, martial arts, studying Mandarin Chinese, being Team Captain for a Dragon Boat race. I've tried pretty much every eating trend from raw vegan way before it was the cool thing to do (for 2 years with a husband and four kids!) to the Paleo lifestyle. At one time we ate green smoothies for breakfast for almost two years. I'm all in or all out! I find it very hard to rest in the middle. Actually, this is something I work on continually, finding the grey area, but hey, I like black and white!
As a type-A personality, I do strive to do everything to the best of my ability, often that can come across as being a perfectionist. Believe me, and you can ask my kids, I'm not a perfect mom or wife, far from it. Every day is a new trial and error in my role as a mother and wife. I have made many mistakes and I expect to make many more. Truly, it is from these mistakes that I have grown the most.
I hope we can continue on the journey together; you sharing with me as I share with you! Comments are always welcome on this site!