Podcast: Play in new window | Download
Subscribe: Apple Podcasts | Google Podcasts | RSS
Last Updated on December 5, 2022 by Rebecca Huff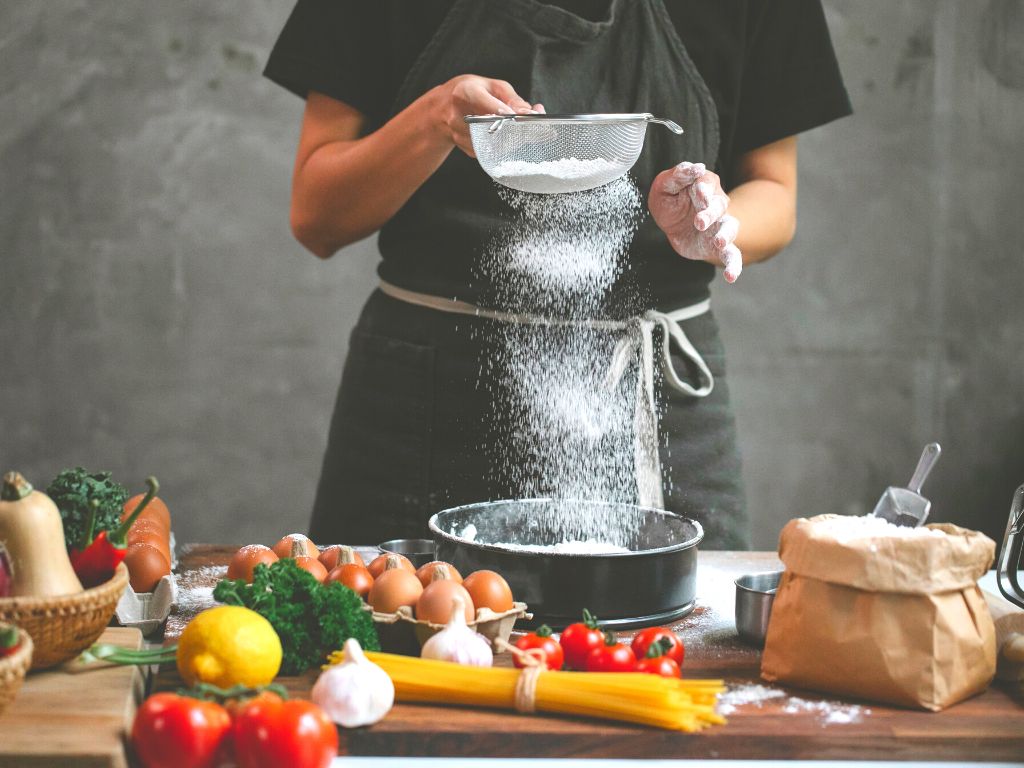 You want nourishing whole food meals made from scratch. Here's the perfect low-stress option for the work-from-home professional or the health-conscious family to stay happy and healthy.
You'll find everything you want to know about hiring a personal chef here.
Chef Shelley Blechar has been providing personal chef services for over 17 years! She's here to share her knowledge, so if you want to meal prep, hire a chef, or be one, listen to this episode. You can also read more information below, plus you'll find transcripts, links to her resources, and some of her YouTube videos below.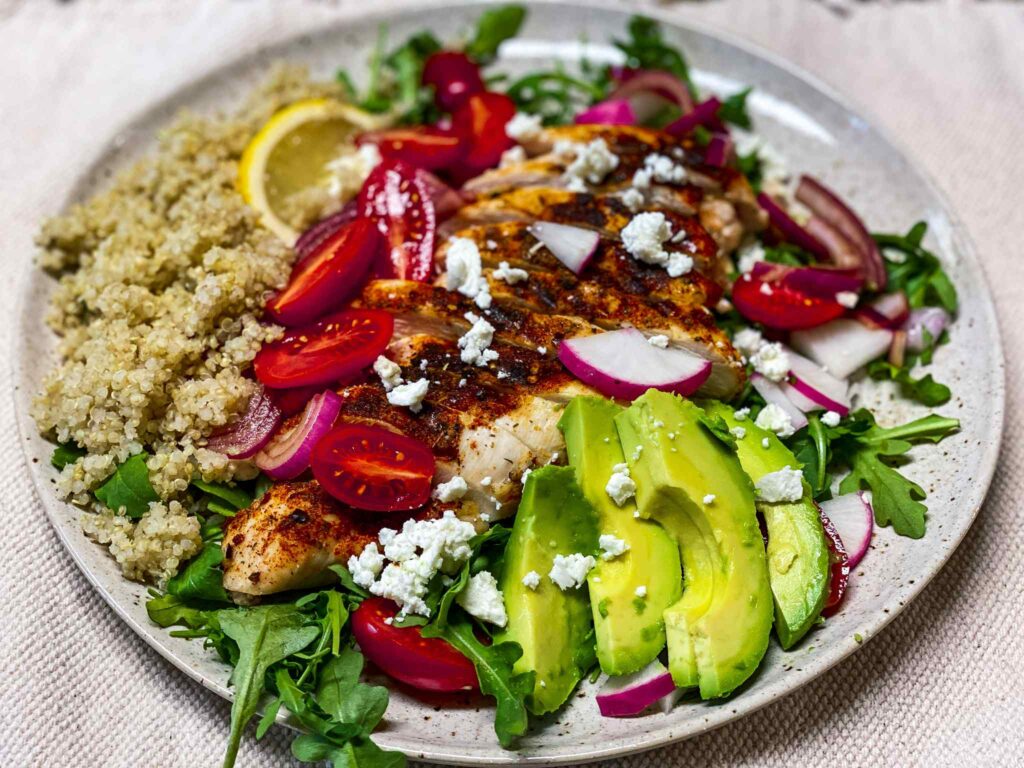 Your family needs your time and attention, but you may be busy with work. When you hire a personal chef, they take care of everything from planning and cooking healthy meals to cleaning up afterward.
1 – You Can Focus on Family Life.
Hiring a personal chef will give you more free time if you're busy with work, kids, and other responsibilities. It also means you won't have to worry about ensuring everyone eats right and stays fit.
Personal chefs cook fresh food that tastes gourmet and clean up after themselves.
2 – They Take Care of Everything Else.
You might think that hiring a personal chef would cost an arm and a leg, but it doesn't have to be expensive at all. Some chefs offer discounts for families who need help feeding themselves. Chef Shelley has information on the average price of personal chefs in different locations across the USA. Get that information here.
3 – They Help with Meal Planning.
If you're looking for ways to save money, consider hiring a personal chef. These professionals will cook high-quality, nutritious meals for you and your family, so you won't have to spend extra time preparing food. In addition, you'll likely waste less, too. (Fewer bunches of wilted, unused greens dying in the back of your fridge!)
4 – They Save Time.
You might not think hiring a personal chef would save you much time, but it does. Instead of spending hours in the kitchen, these chefs prepare delicious dishes in minutes. In some cases, you may have access to a team of chefs. Either way, you won't be cooking, so you'll have more time for your needs.
5 – They Provide Nutrition Education.
Another benefit of hiring a personal chef is that they provide nutrition education. They may teach you how to cook healthy meals and help you make better food choices. Many personal chefs also offer private cooking lessons, which you can do in your own home!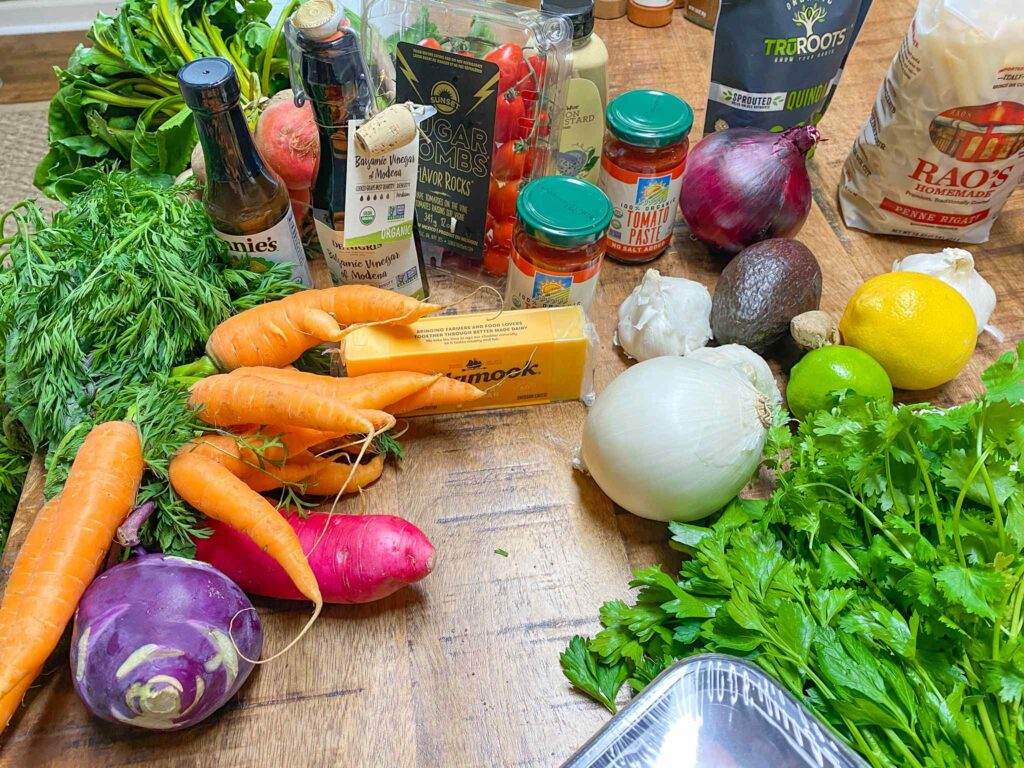 Personal Chef vs. Private Chef
Chef prices will depend on your needs. If you need a high-end chef in-home most days of the week it will cost you more than one who prepares food for your fridge once a week. Here are some of the difference between a personal and a private chef:
Private Chef
A private chef often lives with and works for one client to shop for and prepare fresh meals on a full-time basis. As a salaried employee, a private chef may create weekly menus, handle meal preparation, and do on-site cooking, all according to their client's needs.
In addition, the private chef may be expected to prepare food for special events such as birthdays, anniversaries, and holidays. These meals may have higher expectations, such as one might find in a fine dining restaurant.
One of the key differences is that a private chef is many times more expensive than personal chef services. Here's why:
Personal Chef
A personal chef prepares meals for several clients on a recurring basis. Clients may choose twice-a-week, weekly, bi-weekly, or monthly meal prep services.
The personal chef will prepare customized menus according to each client's dietary needs. Some may even offer menu planning and shopping without food preparation, only supplying the recipes and ingredients so a client can cook on their own. However, for the most part, a personal chef plans and prepares meals for each client.
Once the meal planning is complete, a personal chef will then go grocery shopping, bringing the ingredients to the client's private residence to prepare. After the meals are cooked, labeled, and stored away in the fridge or freezer, the personal chef will clean up the kitchen and leave.
Personal chef services vary, but most will accommodate your dietary restrictions or diet as requested. However, you will likely fill out a form or go through a phone consultation to ensure your daily meals meet your specific needs.
Personal chefs work as much or as little as they choose since most are self-employed. This is a great career path if you have strong cooking skills but prefer not to work nights and weekends. Once you have one or two clients, you might be able to stay busy by asking for referrals.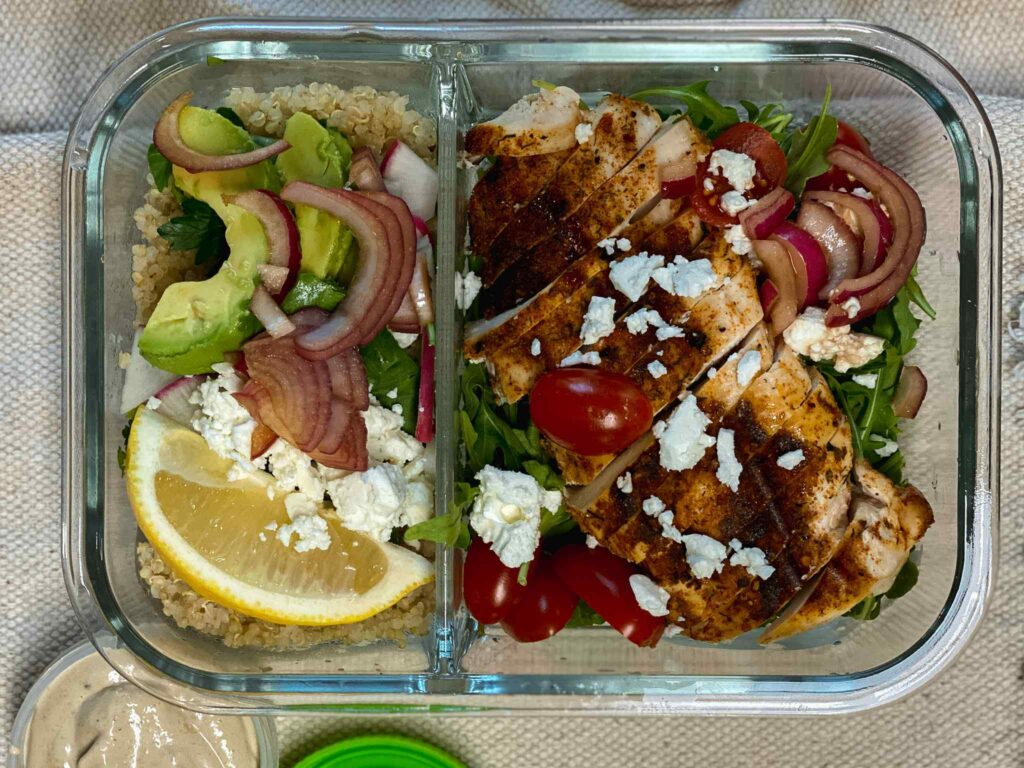 How Much Does a Personal Chef Cost
The cost of a personal chef depends on several factors such as:
cost of living (cities like Miami, San Francisco, or Los Angeles will cost more than smaller towns) – a quick web search will likely deliver results near you so that you can compare the services of personal chefs in your area. *tip – ask your friends for referrals to personal chefs they've used!
the number of servings and meals you request and the time it takes to prepare – Are you looking for a three-course meal for two or a freezer full of delicious food to thaw and reheat after your baby is born? How many servings and what type of foods you request will be a factor in the cost.
food preferences – while most personal chefs do not charge extra to accommodate food allergies or preferences, it's always a good idea to ask
add-ons – many personal chef services have a standard offering of five entrees with four servings each, but will allow you to add on breakfast items or desserts, etc.
Rate of Pay
The annual salaries of each type of chef vary based on education, experience, demand, and location. A personal chef in New York City will likely get paid more than one in a small town with less demand.
The amount of training will also be a factor in pay scale for both a personal and private chef.
Many professional chefs may supplement their income by teaching cooking classes, catering special occasions, and dinner parties.
If you are looking to hire a chef for meal services, consider a consultation with one in your area so you can find out if they charge a flat fee or an hourly rate. During this time, you can also discuss what foods you like or dislike, fitness or other dietary goals, and more.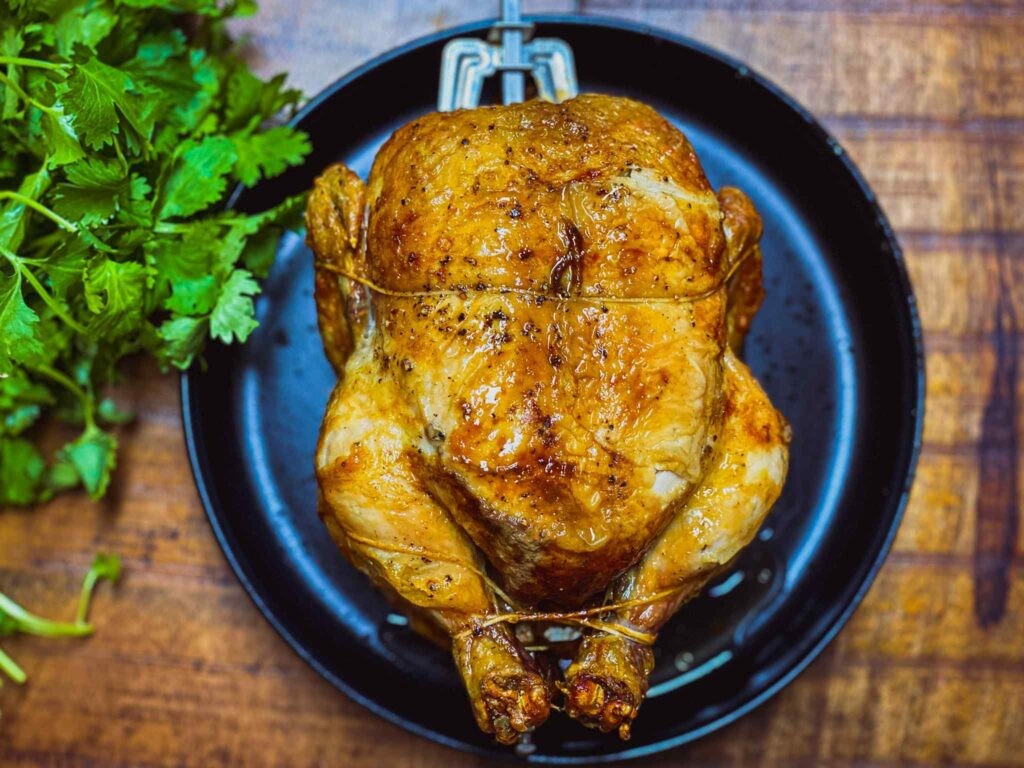 How Much Does a Private Chef Cost for One Night
Some professional chefs may work on the side doing catering or events. Whether they call themselves a private or personal chef may depend as most people use these job titles interchangeably.
So you want to host a private dinner party with a number of guests being served several courses. The price range for an event like this depends on several factors, mostly whether you hire a catering company or private chef services. Also, what type of dining experience you're expecting?
A delicious meal with entrees for each guest, plus wine pairing, and dessert will likely be more expensive than a BBQ prepared by a grill master.
The estimated national average cost for a private chef to cook for your dinner party is around $45 per person, depending on the ingredients. Depending on the service and chef, they may charge an hourly rate, but bill you separately for reimbursement of the food expenses.
Some private chefs will charge a per-hour rate plus the cost of food. Depending on the size of your dinner party, this price could go up if the chef needs help, such as servers or a sous chef.
Questions to Ask Before Hiring a Personal Chef
Can you cook according to my diet, food allergy, or fitness goals?
Are your meals packaged individual serving style or family style? Can I choose?
Will you bring storage containers or should I buy some?
Can you shop for my groceries so I don't have to do that?
What other services do you provide?
Can you shop at my preferred grocery store?
How flexible are you with recipes? Dates for service?
Do you require a contract?
If I want to learn to cook, will you teach me?
When I'm having company, can you cook extra?
Meal Kit Delivery vs. Personal Chef Services
The food cost for a meal kit delivery service will be a little less than what you'd pay a personal chef. However, you'll have a chef cooking your meals rather than you doing the work!
With meal delivery kits, there are several drawbacks:
you still have to cook the food
excessive packaging
not as much choice over the recipes
harder to accommodate personal food preferences or needs such as gluten-free, etc.
While a personal chef service may cost a little more, you also likely have fresher foods. The ingredients aren't coming from a long distance and the average personal chef will shop local farmers' markets or focus on farm-to-table meals.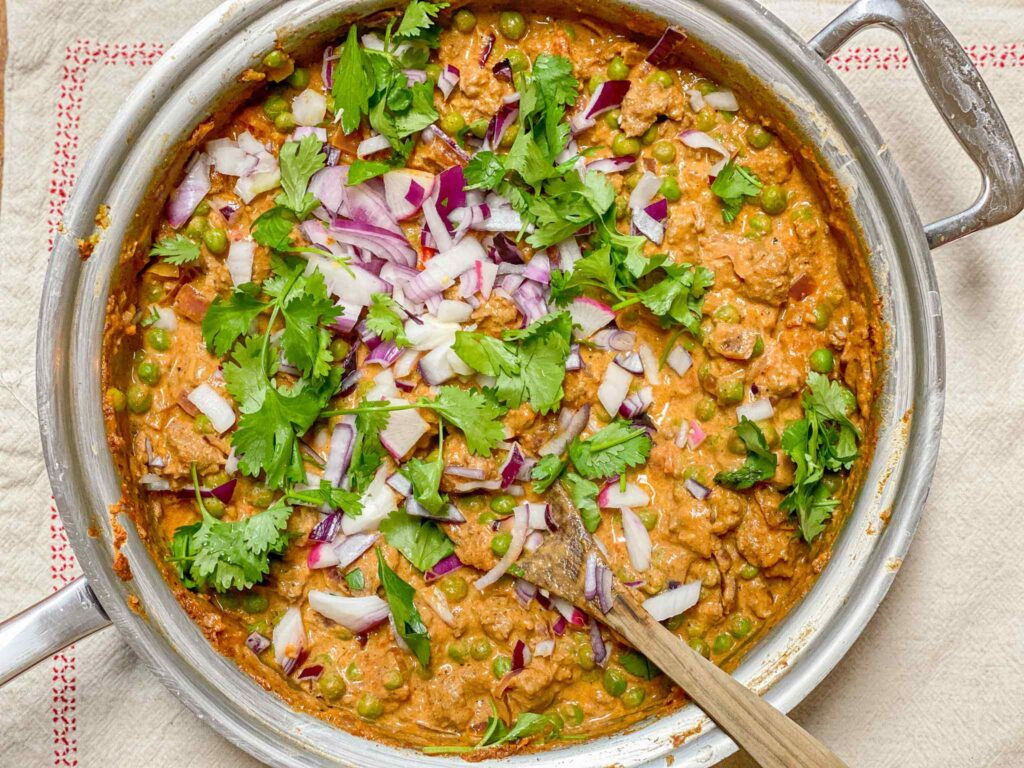 Getting started as a Personal Chef
If you're thinking about becoming a personal chef, try out meal prep in your kitchen to see how you like bulk cooking sessions using Chef Shelley's meal prep services guide.
Ready to dive in? Grab Chef Shelley's Personal Chef Biz Resources!
As I mentioned in the podcast episode, starting a personal chef business is doable for someone experienced with home cooking. Perhaps you have many years of experience as a home chef or are culinary school graduate working nights and weekends.
If you love cooking and preparing healthy meals doesn't feel like work to you; check out Chef Shelley's youtube channel to see if the chef experience is for you! Here are my favorite episodes in a playlist.
Meet Chef Shelley
Chef Shelley has had a successful personal chef business for over 17 years. When she's not cooking for her own clients, she helps passionate home cooks start their own personal chef businesses so they can get paid to do what they love, without culinary school or restaurant work.
You can find Chef Shelley on social:
Personal Meal Prep Chef Services in Knoxville, Tennessee
If you're looking for a personal chef to prepare weekly meal prep for your family in Knoxville, Tennessee, look no further! I recently launched 865chef.com to offer several services to people in my community.
My full-service family-style weekly meal prep includes five entrees with four generous servings each to save you time and deliver a culinary experience you won't forget! For the mom-to-be in the Knoxville area, I can stock your freezer with meals! You'll appreciate having them on hand in the weeks after the baby is born, saving time for your precious bundle of joy (and sleep!)
Book a consultation or get more information at 865chef.com.
Written Transcripts
Rebecca: Hey Shelly, I'm so excited to talk to you. I've been waiting to talk to you for a while. I'm obsessed with your YouTube channel. Can you tell me a little bit about how you got started as a personal chef 17 years ago?


Shelley: Wow. It's, crazy to think about it being that long ago. But yes, I actually was working in tech in a different state and met a guy and we fell in love and we decided we'd just up and move because we were young and in love. And when we ended up moving, Economy took a dive and I could not get another job in tech.


Shelley: The bubble had kind of burst and I went back to hospitality, which I had worked in for years, like during college and stuff, and I was doing sales for a catering business and I realized, you know, I was a passionate cook. I had loved to. For years, I loved throwing parties and doing all that stuff, and sometimes even friends would ask me to do food for their party and stuff, but I never really thought of it as a, something I could make into.


Shelley: Like a real job, like with real money. It was just kind of something that came every once in a while and then when I was working for this catering company, I realized that I could do better what they were doing myself, just being, you know, a passionate cook and having that skill set myself instead of, you know, huge catering companies, paid people $10 an hour just to do bulk food and stuff.


Shelley: So, that's when I started looking into personal chef and doing my own thing. And when I started my business, I realized that the real magic was in meal prep because people don't throw parties all the time, you know? Mm-hmm. , you have a caterer maybe every once in a while for a special occasion, but when you're talking about weekly meal services for clients, that's something that everybody needs, whether you're hiring someone or just to do it for yourself.


Rebecca: Mm-hmm. , I can't agree more. Actually, I was talking about this she would hire someone to cook for her before she would hire someone to clean her house, because a lot of people want to eat from scratch food.


Rebecca: They want to eat food prepared from whole ingredients, but it, it's not in their skill set. And this is how she described it to me, is that, you know, she wants to eat healthy, but then when she wants to do the recipe, she has to look all over town to find whole wheat lasagna, noodles. And then she has to keep looking back and forth at the recipe book and it takes her hours to make one dish that she considers healthy for her family.


Rebecca: But I wanted to ask you specifically, because this is something I thought about a lot as I've watched some of your YouTube videos. Do you think because they say food prepared by someone who loves you or who loves cooking tastes better than just food that's just made by a bunch of people that are working for a catering company for $10 an hour?


Shelley: I absolutely agree with that. And a perfect example is that I will make something that my mom made when I was growing up, and I know I'm making it exactly the same, and I know I'm using like the same brands or the same like, and it never tastes the same, ever. It never tastes as good because having, like you said, someone make it for you with loved is something.


Rebecca: Totally agree. My mom made a kraut burger when I was growing up. It's not, it doesn't have a kraut in it. It just has cabbage in it and ground beef and homemade enchilada sauce. And then it's completely closed up with like ye bread, homemade yeast dough. And my mom would make that for me growing up.


Rebecca: And I've watched her make it. I don't know how many times I've made it together with her. I don't know how many times. And then I make it myself. I have the recipe on my website. It never tastes the same when I cook it as it does when she makes it for me. And my kids will say this to me all the time, all six of my kids know how to cook..


Rebecca: And they'll say, would you make me a fried egg on toast with tomato and bacon? I'm like, you can make that. And they're like, yeah, but it always, it tastes better when you make it mom. So I don't know if they're manipulating me or if it .


Shelley: I think my husband does the same thing, I think. Yeah, I'm sure it does.


Shelley: But they kind of know. They know.


Rebecca: They know that you're gonna take that as a compliment and go in there and make 'em a fried egg.


Rebecca: So I had been thinking about this and uh, I know for a while the weekly meal kits that just show up in a box outside of your home is a huge deal and some of them are not so great ingredients. I've tried quite a few of them over the years since they first started. I don't know what, maybe a decade ago when they really started getting popular. I've tried a bunch of them. I've never been happy with one completely, like everything was just the way I would want it.


Rebecca: Either the ingredients aren't very good quality, or the price is sky high and the servings are small, or it's something that I didn't necessarily want to eat. Or there's so much packaging.


Shelley: A packaging.


Rebecca: Mm-hmm. . Yeah. So tell me a little bit about your opinion of like, say, hiring a personal chef to come and do a weekly meal prep versus a meal kit box.


Shelley: Yeah, you know, I've done a few meal kits too, just because I'm obviously fascinated with all things food, and I know what you mean about every single one of those faults, and that's really the big difference between a meal kit and having a personal chef, is that you don't have any of that because, If your, your challenge is you are mostly concerned about organic and non-toxic and eating healthy and God throw in food allergies, then you're never gonna find anything that fits you perfectly or if you do.


Shelley: The other challenge is, I had one I kind of liked a little bit, but then it just turned into the same stuff, over and over and over again. So with a personal chef, the beauty is you have a person that you sit down with and you work out everything that you want and you don't want from your food. And that's everything from, we don't like onions.


Shelley: We have allergies to, we are following this very specific nutritional program. It can literally be anything you want it to be, even if different people in the house are eating differently. And then your personal chef, again personal does the grocery shopping for you, either exactly where you want, exactly the type of ingredients you want, they can pick out, you know, the best organic quality produce.


Shelley: And that's what we do all the time. So it could be a lot easier for us. We know exactly where to get things. We have relationships with the different stores, and it can, it's the most custom food thing. It's exactly how you would do it for yourself. Only you don't have.


Rebecca: Right. So if I hired you as my personal chef to do my weekly, uh, meal prep. Tell me exactly what you do from start to finish.


Shelley: Yeah. The first thing I do when a. Potential client contacts me about wanting to learn more about services is that we really talk about exactly what they want and need.


Shelley: And you know, sometimes it can be a little challenging because people don't want to say exactly like, oh, we, yeah, oh we, we. But, that's the beauty too, about people who have very specific food things that they wanna do is that they're a lot more direct about what they want. So we really dive deep into, like you said, whether they want organic or not.


Shelley: Whether they, there are things they eat or not that are just preferences, whether they have allergies, whether they're following something specific. I have a very long food questionnaire cuz that can be hard to do off the top of your head too, you'll people invariably forget something. So a huge food questionnaire that goes through all the proteins.


Shelley: All the fruits and veggies. All the flour options like spices, herbs, everything you can think of. And then more general things like, do you like it spicy or medium, or not at all? Do you like, what are your favorite restaurants? What types of foods do you love to eat? What do you never wanna see? Can I cook with alcohol?


Shelley: Like it just goes through the huge thing. Mm-hmm. . And from really getting to know them like that, then I can sit down and look at my recipe library and I can pull out the things that I think will most likely fit their tastes. So I'll give people a list of 20, 30 or more different entres, and they start with that.


Shelley: And then each week they let me know which ones they want. And then when it's their cook day, I do all their shopping. I go and prepare all their food. It's packaged, whether they want it individually or family style, however they eat in their house. Cuz a lot of times that can be really different too. And then it's all packed away in their fridge for them for the week


Rebecca: and then you clean up and leave, right?


Shelley: Yeah. Mm-hmm. .


Rebecca: And that's where a personal chef is different from a private chef. Right.


Shelley: Yeah. A personal chef is now, I'm not gonna lie to you, it's more expensive than a meal kit, obviously, right? Having someone prepare food for you in your home. Mm-hmm. , a private chef is more of an employee who works for one family full time and is there to.


Shelley: Cook your meals and serve them to you, right? They might even travel with you, depending, but a personal chef is like your part-time chef. They just come to your home on your cook day and prepare your food for you, and then they leave. So you get to have that same, service. and type of food, but at a fraction of the cost.


Rebecca: Mm-hmm. Right. And if you have a family like do, I mean, when all six of my kids were at home, we pretty much ate at the same time every day. But as they've moved out and I just have two teenagers left at home, no two people in my family eat at the same time. So this is when I got into kind of being my own personal, weekly meal prep person is.


Rebecca: Everyone ate at a different time of day. So, and I love to cook, absolutely love to cook, but I can't just cook up a meal every hour on the hour for all four of us, you know, rotation. So I just started doing basically the same thing that you just described, doing a big meal prep, putting in separate like individual portioned containers.


Rebecca: And then when someone's hungry, they just get one and pop it in the air fryer and reheat it and they're good to go and they still get their from scratch made meals and mm-hmm. , you know, so, and I think though, A lot of people, just don't have really the skill set to do a big, you know, meal prep one day.


Rebecca: So like, say you were gonna cook for the week, you wanted to do five to seven entrees a on the weekend. A lot of people find that to be overwhelming. Do you have some tips? Say someone maybe can't afford necessarily to hire a personal chef, but they would like to try out doing this for their own family, would you have any tips for what would make it easier to get it, you know, all done?


Rebecca: Because cooking a couple of different entrees at one time can be a little difficult if you've never done it before.


Shelley: Absolutely, yeah. And, I have a guide too that I'm happy to give you a link for if you want, for your, listeners that, walks through how to do your own meal prep service. And some of my biggest tips from that are when you are doing your planning.


Shelley: If you are really wanting to batch cook multiple things at one time, that is not the time to experiment with a recipe you've never made before or to do something really fancy with a lot of components and a lot of different things going on. You should go into it to make it as the whole point is to make it as easy for you as possible.


Shelley: So choosing recipes that you know, and that, are not too complicated and if you're wanting to do them at one time, choosing things that use different appliances so that way you're maximizing what you can do. One thing in the oven, one thing on the stove top, one thing in a slow cooker, one thing in a pressure cooker.


Shelley: That's four things that could be going at the same time.


Rebecca: Add in an air fryer with a rotisserie chicken and you've got five things going in one time.


Shelley: Yep. There you go.


Rebecca: Or pop on a George Foreman grill and then you've got, something else going,


Shelley: or a grill or a smoker outside if you're living in a place where you can still do that.


Rebecca: Yeah, yeah, that's kind of how I do it too. I just try to utilize every cooking space I have. Like cook all those things simultaneously and I will definitely put the link in the show notes for your guide so they can download your, your guide, because I think a lot of people would be surprised at how much they can accomplish if they just have the right tools and instructions.


Rebecca: And I know you've been doing this for, you said 17 years, and so you a lot of experience. So much so that you actually created a course, which is how I met you. I was looking into something on the side. Maybe you know, I'll work for a cooking school


Rebecca: and then as I was searching, I found, , some of your materials and I was like, oh, this is perfect. This is what I already do, so can you tell us a little bit about.


Shelley: Yeah, absolutely. yeah, after I've been doing this for so long and I talk to people all the time who either would love to do something, they're a passionate home cook, they think though that they have to go to culinary school or they don't know what they could do besides work in a restaurant or do catering.


Shelley: And if you're a mom with kids, The last thing you can do is commit every weekend and nights to doing special events. So it can be really hard to kind of figure that out. Or I talk a lot to restaurant professionals who are burnt out on the restaurant scene and just don't wanna have to live that unhealthy lifestyle either.


Shelley: So I started the Personal Chef Business Academy and what it is is just an online training course. That walks you through the four steps you need to do to start your own spectacular personal chef business that focuses on doing meal prep for regular clients, because that's a super easy thing, especially if you've already been doing it for yourself.


Shelley: And like you said, if you've gotten, you know, really good at it. It's easy to do and it's easy to do during the day while your kids are in school too, so it doesn't interfere with that, and you can make a lot more money than, my joke was I looked at being a receptionist at my kid's school and I was shocked at how little it paid.


Shelley: Not that I was a hundred percent doing it for the money, but I'm like, that's not even worth working full time for.


Rebecca: Yeah, no kidding.


Rebecca: Right. And so that's how I think, um, I had been watching some of your videos before I started thinking about doing my own personal chef business, just because I was looking for something that I could do that involved cooking and I.


Rebecca: Find so much joy in cooking for other people and having them enjoy my food. I don't know why that just lights my heart up, but, that's how I found your YouTube channel and started like diving into some of your resources. And that's how I found that you had, some courses that you had built to help people become a personal chef.


Rebecca: And I think that's great for people like me who have been really into cooking for 25 or 30 years and have been honing their skill. They looking for something to do. I think being a personal chef is a perfectly wonderful opportunity. And who better to work for than yourself, right?


Shelley: Yeah, and that's the beauty about, like you said, having your own business, being your own boss, is that you decide when you work, you know if something happens with your family or you wanna take vacation or whatever, and you can still make great money, even if you're only working Monday and Tuesday while your kids are at school.


Shelley: So if you're a passionate cook, it's a fantastic option.


Rebecca: Definitely. And I mean, your materials are so amazing. So I think a lot of moms out there who've been cooking for their family all these years and now maybe wanna get back into the workforce might be, you know, this might be a good thing for them to consider, you know, because if you have the skills you've already been cooking for your family, and I think a lot of moms do meal prep.


Rebecca: And stuff like that. So I think this would be a wonderful opportunity for moms who might wanna get back out there and get back into the workforce, but have a little hesitation because it is kind of hard when you have like a 10, 12, or a 13 year gap on your resume and you like maybe don't. Wanna go back into the same career that you went to school for, or whatever this case may be. I think that being a personal chef would be a great idea for them. So I'm definitely gonna put a link to your course materials and all of your resources that you have there in the show notes. So if you're listening and that's you, make sure you go check out the show notes so you can, see Chef Shelly's.


Rebecca: Stuff, all of her materials because it's really, really well done. But before I let you go, I wanted to move on and talk about how great an idea it is to gift someone personal chef services, cuz. I think there's a lot of people who would appreciate that. Not, not the least being, postpartum mothers or seniors.


Rebecca: Have you done a lot of stuff like that for people? Have you, are people gifting you to others ?


Shelley: Yeah, absolutely, I have a gift certificate form filled out exactly for that and people gift. For everything from, you know, someone who's recovering from a procedure to exactly like you said, nobody needs it more than the new mom, so that she can focus on taking care of herself and taking care of her baby, and the food is all taken care of.


Shelley: It makes a perfect gift.


Rebecca: I know because I think, here in the south, a lot of new moms get casserole and, You know, casserole have their places, but you know, you don't really wanna be eating a heavy casserole every night.


Rebecca: So I feel like having a personal chef come into your home would be awesome for the new mom, because one, then they're getting exactly what they want. Mm-hmm. and two, it, you know, it would, if you're the gift giver, instead of having to prepare the casserole, you can just gift a chef to the new mom, and then she gets to eat exactly what she wants because it really is important to eat good quality ingredients right after, especially if you're breastfeeding and you need those nutrients.


Rebecca: So I feel like, that would be really a good thing. And then I, I thought of another besides, you know, people who are super busy professionals,


Rebecca: and then seniors, are there other people that you think of that might, you know, that might be a good gift idea, be, receiving your personal chef services?


Shelley: Yeah, absolutely. I have, clients, and I can totally see this for someone who wants to give it to a gift. If you have, you know, your parents or someone who is seniors and it's just the two of them and they're eating probably smaller portions and stuff, and it can be, overwhelming or just difficult to prepare small amounts of food and eat healthy as you're aging.


Shelley: Sometimes that comes with more complicated health situations and having that, service, like I said, where it can be exactly what they want to eat. It can be portioned exactly how they want it, and they can fill their fridge and their freezer, and that can be a fantastic gift.


Rebecca: Right. I think too, because it could really help, especially with seniors for, you know, if you had a senior parent that you needed to provide meals for, you know, you can do diabetic friendly or you can do low sodium or whatever kind of, you know, heart healthy diet or whatever they're looking for.


Rebecca: So I think those are some great ideas, and especially this time of year when we're going into gift giving season, I think it's great to mention that, you know, finding a personal chef in your area a great idea for gift giving. Mm-hmm. . , so how hard do you think it is to find a personal chef in your area?


Rebecca: Do you think that there are a lot of personal chefs out there, or does the world need more?


Shelley: The world definitely needs more because there are a lot more people who eat and don't wanna cook than there are people who love to cook. So there are many, many more needed, but, the simplest way to find one is just to Google personal chef and the city that you live in? Mm-hmm. .


Rebecca: Awesome. Well, I just wanna say thank you so much, chef Shelly for being here. Like I said, I'm fangirling on your YouTube. I just think your content is so great, even if you don't care a flip about being a personal chef. Your videos are awesome and really, I think they're great, even for just a home cook who wants to be a little bit more efficient with their cooking routine or to break out and do something a little bit different.


Shelley: Well, thank you so much for having me here, Rebecca, and again, I really think that your listeners who are wanting to live that healthier life, to stay organic and less toxic and everything that even if you're just cooking for yourself like a personal chef would, that can so much more support your healthy lifestyle than even a meal kit box or anything else.


Rebecca: Definitely. Well, if you're listening, make sure to check the show notes. I'll have links to all of, chef Shelly's resources and you'll find some of my favorite YouTube videos from her channel linked in the show notes. Thanks for listening and thanks Shelly for being here.


Rebecca: Yeah, thanks for having me, Rebecca.