Every time I feel like I'm on top of my game in the parenting gig, I get shot down to reality! I guess I'm hard headed and stubborn by nature and birth. I was born a Taurus to a very independent and strong woman who I call Mom and an amazingly wise and talented man I called Pa. My Auntie next door was also born a stubborn Taurus and she was like an extension of my own parents. She was a tough yet feminine lady who had very strong opinions that you were going to listen to like it or not.  I'm pretty sure I was born a "mini-me" to my Pa, as I see myself repeating many of his mistakes and thinking much the same way he did. I (unfortunately and some times fortunately) seem to be like him in my parenting techniques as well. "If you're not going to do it right, why do it at all?" (perfectionism at it's finest)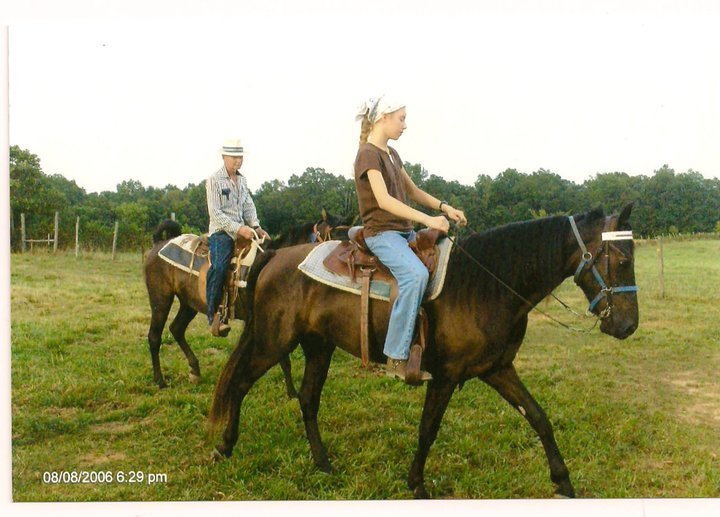 Oh, but truly, when my Mom was hoping I'd end up having one "just like" me she probably knew not what she was asking for! I got it six times over. I see a little bit of myself in each of my six children, sometimes a good bit, sometimes a bad bit. In my head and heart, I'm my kids biggest fan, I think they are the coolest, smartest, best looking, most amazing people on the planet. At times, I'm not sure that my kids know that though.  Like I said, I inherited my Pa's strict attitude. I expect my children to perform their best, I expect them to give it their all. I expect, well, perfection.
This is not always easy on my children. I'm sure they each have suffered in various ways trying to live up to my standards, as I did with my Pa.  In the end, I feel that I failed him in so many ways. Now he's gone so I can't share my victories and my defeats with him anymore. I can't ask his advice or see him smile when he looks at something great I've done, and I miss that. I think in the end, he might have been a little bit proud of me, after he saw I was working out the kinks in my life. When I remember him, I want to spend more time noticing the great, grand and amazing things my kiddos accomplish every single day.
I never really gave my children my trust until they proved they had earned it. I hear some parents tell their 13 year old child, "I trust you" and I think WOW. I remember my teen years, and I see my own children and their propensity to gamble with the hopes of a win, and there is no way I would trust them. I frequently set up scenarios where they can prove their trustworthiness and a brick is added to the "trust wall" they are building as they grow older and wiser.  Basically, that is how all character qualities are built within a child, one brick at a time, one day at a time, one victory at a time, one A at a time, one coming home on time, one victory over peer pressure at a time and one prayer at a time.
Being hard on my kids has caused them to fear being honest with me at times. That stings. I am still working on finding the perfect balance between pressuring them to work harder / reach higher with accepting the imperfections that make them human. I am not perfect.  As a matter of fact, I struggle daily with being my own worst critic. My wonderfully supportive, patient husband is always telling me he wishes I could see myself the way other people see me. Maybe the reason I can't is because of the way I was raised? I'm not sure. Therapy hasn't solved that riddle yet. I am hard on myself; I am hard on my children.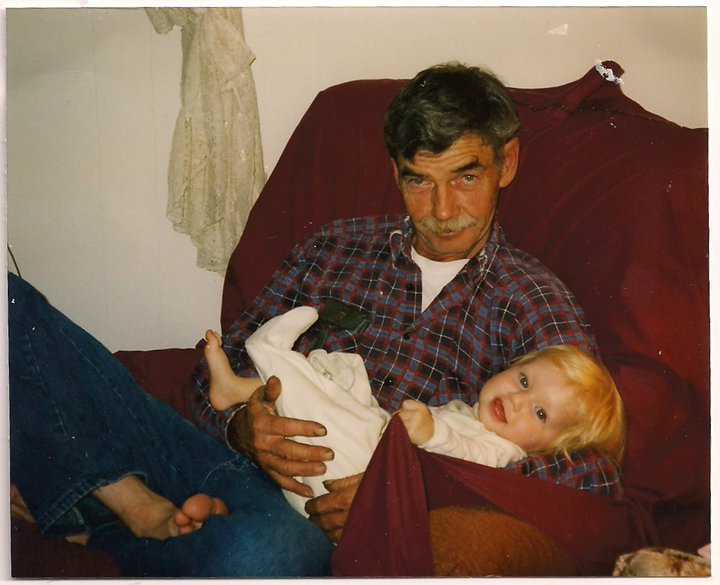 It hasn't all been suffering though. My kids are doing pretty well compared to the American standard. They value the right things, they have many successes. Some of them are extremely hard workers, some still have a bit to learn in becoming number one workers.  Making an effort to recognize those victories and triumphs is one of my biggest goals. Praise did not come easy for my dad and it does not come easy for me. I have to make a conscious effort to notice the things they are doing well at. Honestly, our (me and Pa) mindset was always, you are supposed to keep your room clean, so why should I praise you for doing what you are supposed to do? I know that is stinking-thinking and I should praise as many victories as I can. The way you are raised really does affect the way you raise your own children.
Because my dad was a jack-of-all-trades and a bit of an idealist, he never really stuck with one idea (job) for very long. So my Mrs. Steady Mom worked, worked, worked her way through my childhood years and brought home the bacon for as long as I can remember. My dad was honestly an incredibly intelligent man, don't get me wrong, but he was often put off by other people's human-ness… no one could make a mistake without my dad laughing at them. I don't say this in a disrespectful or hurtful way towards him… I mean he was genuinely amused by other peoples "stupidity" (for a lack of a better word) and was often known to accuse people of being born without common sense.
People who lacked will-power or determination really perplexed him, although ironically, he seemed to lack those qualities himself when it came to holding down a steady job and making money. However, to make up for that lack, he was an overwhelmingly generous man. He often did jobs for friends and relatives for just the cost of the supplies. I personally saw him give away his possessions on numerous occasions. If someone needed a ride to the doctor, he was there. He demonstrated generosity to me like no one ever has. I wish I had inherited more of that trait from him.
Setting an example for my children is something that actually scares me. I realize my flaws hourly. I know what I want to do, yet somehow I miss the mark. I make great plans, but the execution is often askew. I wish I were more diligent, like my Mom.  She got up and went to work at a hardware store from 7 a.m. to 5 p.m. all week, and on Saturdays. She often had one day off during the week and that was my absolute favorite day of the week. On that day, I knew I would get off that ugly stinky yellow school bus filled with mean kids and my mom would be home. The house would smell like cornbread or some other simple country food and it would be warm and inviting.
Unlike the days when my sister and I came home to a cold, dark, empty old house with no life in it. Those days were like a dark cloud following me around. My mom wasn't overly affectionate (and neither am I) but her love was shown to us in her actions, in her determination, in her willingness to sacrifice her own needs for ours. It was shown in the way she stuck with it. She had real stick-to-it-iveness (I should note I'm inventing a word here).  I didn't see it back then, of course, but over the years I've had so many little "ah-ha" moments in which I discovered a memory in which my mom was the Star!
The pendulum of parenting often swings to extremes between generations. My grandparents were very strict with my mom and her two sisters as I've been told. Knowing my grandparents, I fully believe they kept my mom and aunties in line by running a tight ship. My mom (and her sisters) seem to have let that pendulum swing fully to the other side of the parenting scale, in my opinion they seemed to be a bit lenient. This caused for quite a clash in my own family, as my parents didn't agree about a lot in the parenting department.
Pa didn't think we should watch certain shows on TV, Mom didn't see the harm. Pa didn't think we should be allowed to wear make up, go to dances, be cheerleaders, go to the games, cruise town, etc. while Mom didn't really think these things were all that harmful. They might have come to terms on things to keep the peace, but most of the time I believe Mom was willing to let us do most things, while Pa was adamantly against the requests we pelted him with whenever we were brave enough to ask.  One word from Pa was all it took, we never, no never, asked him twice. He said what he meant, in a riddle of course, but you were left to figure it out and abide by it!  I never really saw them fight (keep the peace!) but I'm sure they had their words when we weren't around!
My parents were pretty tough, I don't remember seeing either of them cry more than a few times. The first time I really remember seeing Pa cry was when I left for Germany as an Airman in the USAF; the second and last time was when his beloved brother (my sweet Uncle Lloyd) died.  My mom was tough too. I remember seeing her cry once when a song came on the radio, it was called "The Rose" by Bette Midler.  Looking back, I wish I could take back a few things. I remember once, when a relative of mine, let's say a rather wealthy cousin, came to spend the night with me, I gave her a pair of my jeans that she was eyeing. Later my mom was furious at me for giving away perfectly good clothing. I see why now, she had worked very hard for those, and my cousin's mom could have easily went out to the store and purchased ten pair, but at the time I thought she was so mean!
Mom was little, so after about age 13 it was kinda hard for me to take her seriously, as I was bigger than she was, and of course being a teenager, I knew everything there was to know about life. She was really in my way! That's pretty much how my current 16 year old daughter is right now. Miraculously, if my older two daughters ever went through this phase, they hid it well. I honestly can't remember a time when my oldest child displayed this attitude. My second daughter is hard to explain. She was pretty much born an adult, so no childhood phases apply to her. I try to be as tough as my mom in dealing with the hurts my children bring me, but I'm afraid my heart is rather fragile in this department. My failures loom before me and plant the seeds of guilt in my heart. I think my mom dealt with these feelings sometimes too.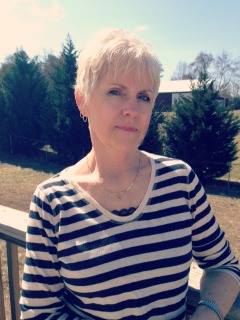 See, because my mom did work full time, I felt a little bit shortchanged.  When I became a mom, I couldn't imagine not being at home with my child! Unfortunately, life deals us it's ugly hand and we often have to make the best of circumstances that we are in (as my mom did). So, against my desires, I went to work a few years here and there, on and off, when it was necessary. Though, many times, I chose to do without certain staples in life so that I could stay home with my children.
I would say I have been at home with my children through about 80% of their childhood. It hasn't always been easy. Sometimes my children see the hard work that their dad does but they don't often notice what is done by me. My husband told me that his mom once said to him, "if you dust no one will notice, but if you DON'T dust, everyone will notice." That is so true, don't you think? If I do the laundry every day (2-3 loads per day) no one really notices that, but let the sock drawer go empty and everyone thinks mama has been sitting around reading books and drinking tea all day. Am I right??? Of course! Not only that, but they often begrudge every chore they have to do, because "isn't that mom's job?"
Parenting is hard. Parenting causes suffering in both child and parent! Parenting will break your heart and hand it back to you taped back together. So many times when I feel like a failure, or when one of my children shocks my socks off, I wonder if I would do it all again. I sometimes lie awake at night and wonder, if I would. At times I imagine what my life would be like if I were able to live in a studio apartment, or even not have a permanent home! What would it be like if I could just come and go as I please, stay up or go to bed when I want to not when my children need me to, or if I simply worked enough to get by, or traveled the globe. I ask myself, would I still be a Mom? Would I still choose the joy and yes, the pain of parenting?… The answer is always yes. Yes. I choose you! I would choose each one of my children again out of billions of other children!