Podcast: Play in new window | Download
Subscribe: Apple Podcasts | Google Podcasts | RSS
Making self-care a priority when you are alone is never easy! In the first of this three-part series on self-care, Jami and I discussed the question, "is self-care selfish?" We talked about a friend who chose me as her word of the year and what impact it had on her family. In the second episode, we talked about how we define self-care, what things we do for daily and why we consider those things important.
Today, Jami surprised me with the aspect of self-care that isn't often talked about. How to pull off self-care when you are alone. Jami wanted to address the fact that many single moms and even some women whose spouses are just distant for whatever reason, have to make a deliberate effort to take care of themselves. Tune in and be encouraged!
Share the podcast "making self care a priority when you are alone" with your girlfriends!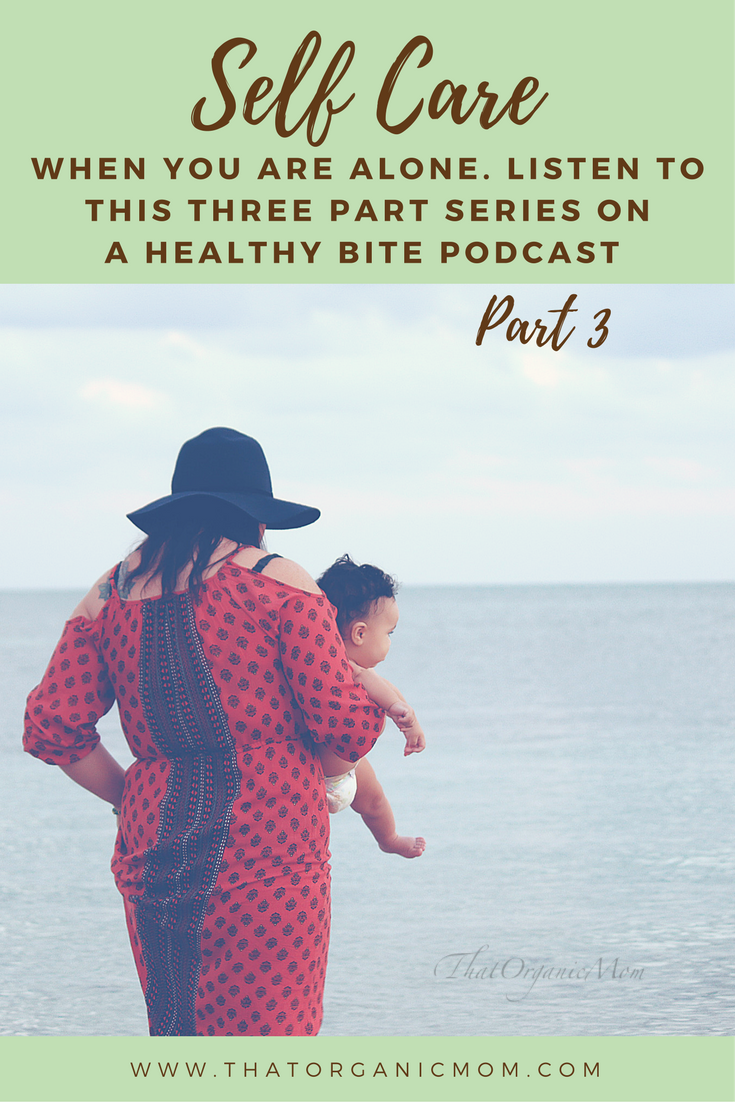 What is a podcast and how do I listen?
A podcast is a free downloadable audio show that enables you to listen and learn while you're on the go.
For iPhone/iPad/iPod listeners – Grab your phone or device and go to the iTunes store and search "A Healthy Bite." This will help you to download the free Podcasts App (produced by Apple) and then subscribe to the show from within that app. Every time I create a new episode, you'll get it downloaded right on your iDevice.
For Android listeners – Download the Stitcher Radio app (free) and search for "A Healthy Bite." Click here to subscribe via Stitcher to A Healthy Bite.
For those who don't have a mobile device – You can always listen to the show by clicking the audio file at the top of this page.
Also, it would mean a lot to me if you could leave a review for A Healthy Bite on iTunes