Developing character in your children is a job that lasts a lifetime! Identifying and defining the preferable traits is the first step to actually learning and implementing the best character qualities in our children (and ourselves!) Of all the parenting tasks I have taken on, by far the best thing I feel I have ever done for my children is to teach them desirable character traits.
Each night at dinner we discuss one or more character quality that we would like to work on. We talk about the definition of that quality, how we can improve it in ourselves, and where we have seen it in others. In addition, we discuss examples from the Bible. I also am trying to remember to notice when my children are an example of a trait we are learning, such as, "Wow! You really showed self-control in that situation" or "it took courage to do that on your own."
Being quick to point out when we notice the character qualities we prefer will insure that your children strive to behave in a way you will appreciate and acknowledge! Hey, we all love praise!
To help your children develop character you could print out a list or chart of character qualities and highlight a square each time you notice them demonstrating a particular quality. Print one for each child and write their name at the top. You could also place a little gold star (like the ones teachers used to use all the time) on each square, or print a list and place a star beside the quality EACH and EVERY time they demonstrate it. They will get excited about their progress and try even harder to please you and earn more stars!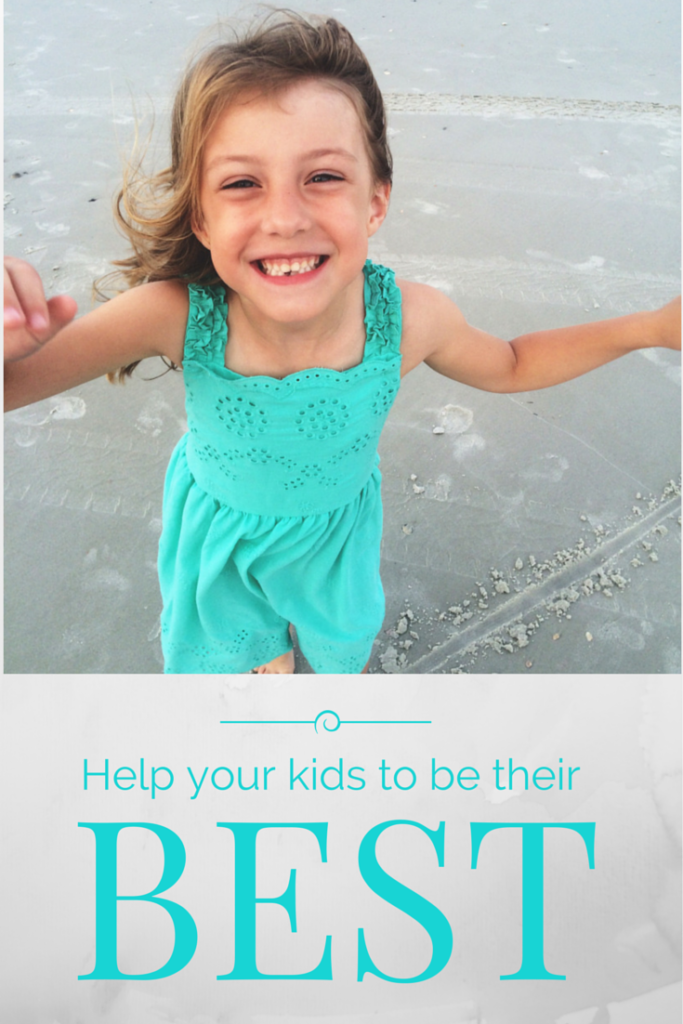 Train their hearts so they are motivated from within, while continuing to reinforce them with the chart, and encourage them with your praise and of course lots of high fives and hugs!
Discuss the definition of each trait
Think of situations or people who exhibit that particular trait (we study animals that demonstrate character qualities with these books this is not an affiliate link, I just happen to love these books)
Act out an example of how this character trait can be displayed or situations you have seen where someone demonstrated this quality
Read and consider Scripture references
Encourage them with praise when you notice that trait in their daily life
Pray for them to develop these traits as they grow and that you yourself would be an example of these qualities.
Here is a list of Character Traits that I am teaching my children:
Alertness
Attentiveness
Compassionate
Contentment
Cooperativeness
Courageousness
Diligence
Discernment
Encouragement
Enduring
Faithfulness
Forgiveness
Generosity
Gentleness
Goodness
Holiness
Hopefulness
Hospitality
Humbleness
Initiative
Joyfulness
Justice
Kindness
Listening
Loving
Obedience
Orderliness
Patience
Peacemaking
Perseverance
Prayerfulness
Purity
Respectfulness
Self-controlled
Servant-hearted
Submissiveness
Teachable
Thankfulness
Truthfulness
Wisdom
Remember, character is built through the careful and patient training by parents, teachers, and family members. It helps when parents exhibit good character! Of course no one is perfect, however we can teach by example how to repent, seek forgiveness and right our wrongs as best we can AND *this is the most important part* LET your child see you do this! Hey, if you are like me, you'll probably have to demonstrate saying, "I was wrong, will you forgive me?" to your own children sometimes!
Lead your children on the road they must travel and guide them as far as you possibly can until the day when they have to travel that road alone. To see how I implement these principles with my own children, watch my YouTube Video: Family Meal Table Ideas by clicking Here.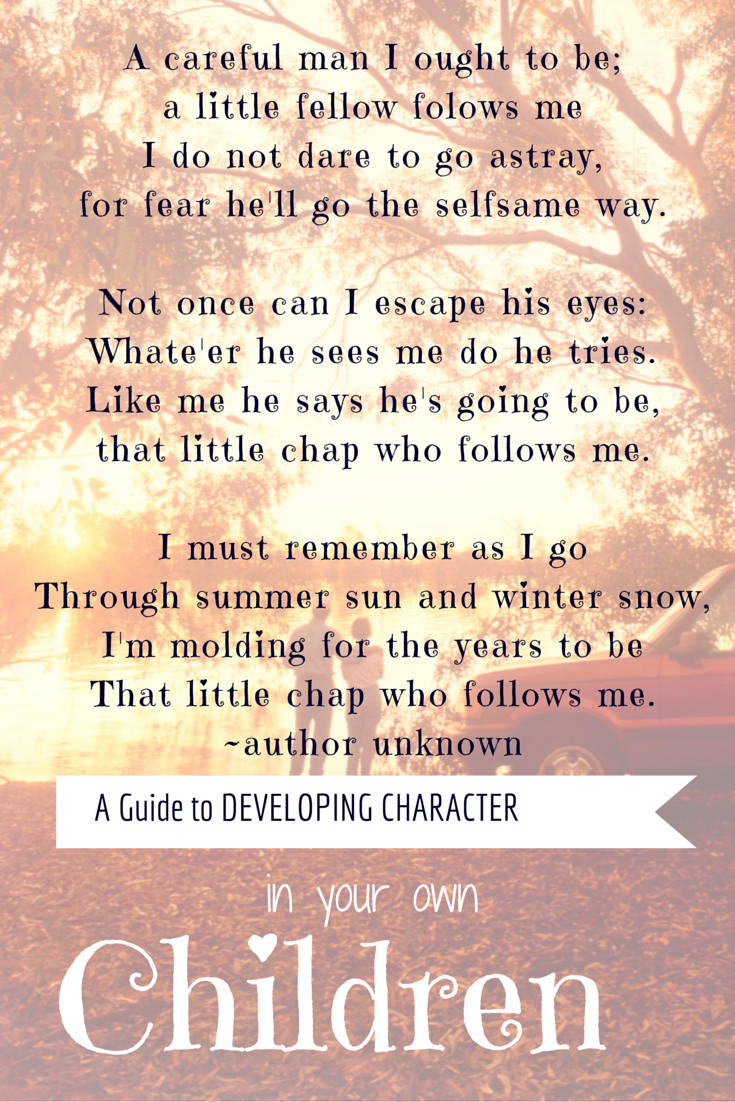 There are no affiliate links in this post.