2nd Bible Study to Start November 1, 2016
Past Studies:
The Armor of God by Priscilla Shirer.
All day, every day, an invisible war rages around us. A cunning, devilish enemy seeks to wreak havoc on everything that matters to you- your emotions, your mind, your family, your future. But his reign stops right here, right now. With you. The enemy always fails miserably when he meets a woman dressed for the occasion. A woman who is armed and dangerous. This Bible Study is an action plan for putting on your armor and developing a personalized strategy to secure victory against the enemy. Yes. A strategy. Targeted. Specific. Precise. Detailed.

~by Priscilla Shirer
I'm so excited to be able to bring my readers the opportunity to participate in this Bible Study. I have purchased the complete set of videos and will be sharing them in a Private Facebook Group just for women.
My friend Desirae will be helping me to coordinate everything and you will meet her in the group, but you can read about her and her husband right here. We are looking forward to putting on the Armor of God together! This is a powerful Bible Study you will not want to miss, as the lessons you learn are simply life changing.
I read the book Fervent in 2015 and it completely changed my prayer life. When I heard that Priscilla Shirer had created the Armor bible study, I knew God wanted me to start this group. Not a day goes by that I don't hear from one of my friends some way that the enemy has been attacking. I know personally the enemy knows my weak points. I have been waging a war against him this year and plan to be fully armed. Remember that Prayer activates the Armor!!! Welcome to our group!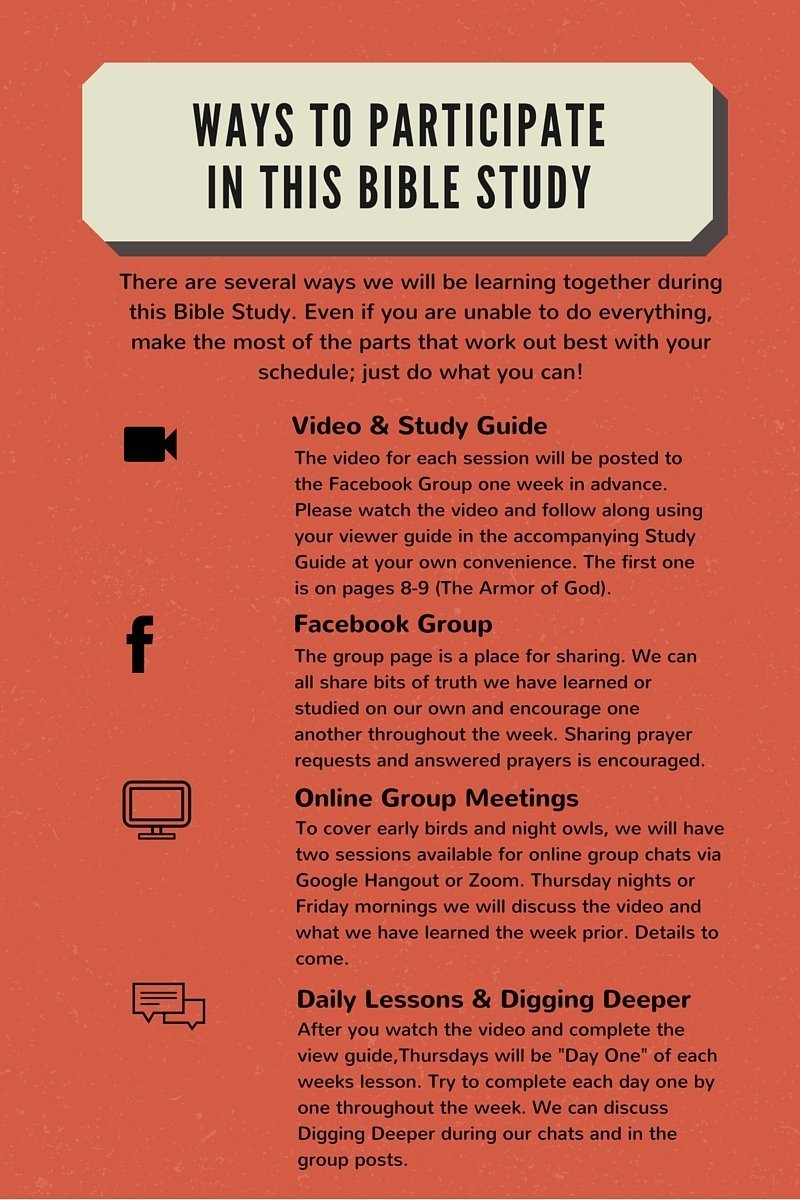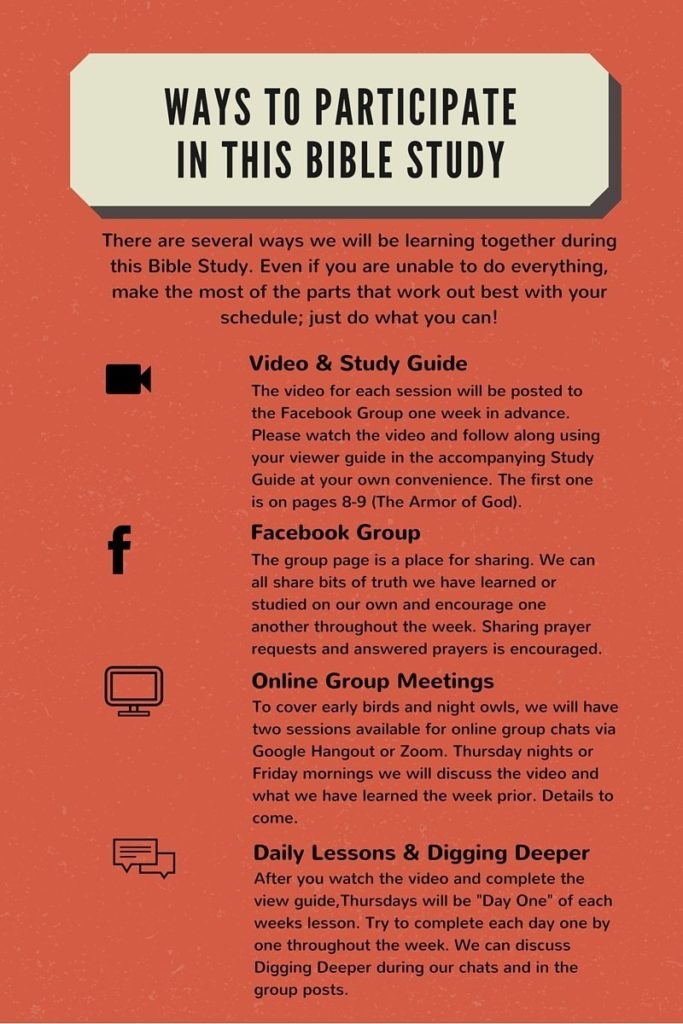 Our first meeting will be this Thursday, April 14 at 7:00 CST/ 8:00 EST! We will be posting details in the Facebook group with details and instructions through out the week! We also ask that you be in prayer for this group and ask God what he would have you receive from it!
We believe God wants us to connect on a personal level and we feel in our spirits that God wants to move mightily in this group and when we are willing he is able! So come on over and join us:
Remember, prayer activates the armor.
We'll see you there!
You can purchase a copy of the Bible Study workbook by clicking on the book below, it is also available for purchase at Lifeway Christian Bookstores.
Week one has been a huge learning time for me! It's not too late if you want to join our group, you can still watch the videos! I will be sharing something that I am learning from time to time. The first thing that jumped out at me is the following quote from Priscilla Shirer.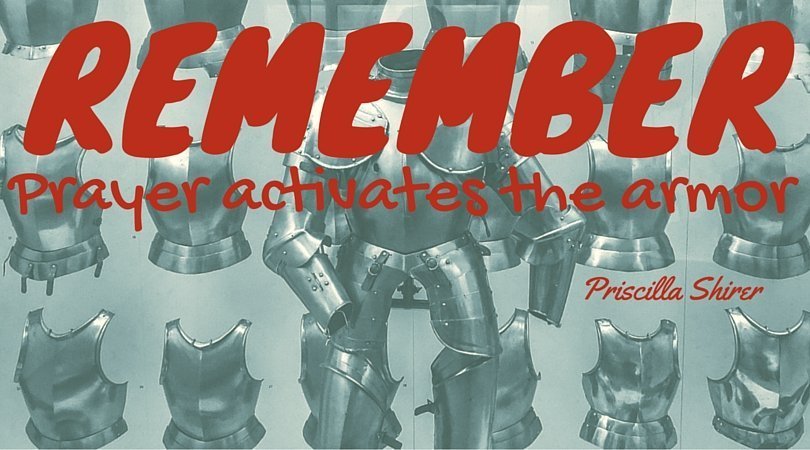 Wow! This weeks lesson is amazing! We are learning how the enemy has a strategy and detecting this strategy is the first step in defeating him. Knowing that he uses bait specifically designed to tempt you will help you to begin targeting your true enemy. If you haven't figured it out yet, it's not your husband, your mother in law or that kid who cut you off in traffic!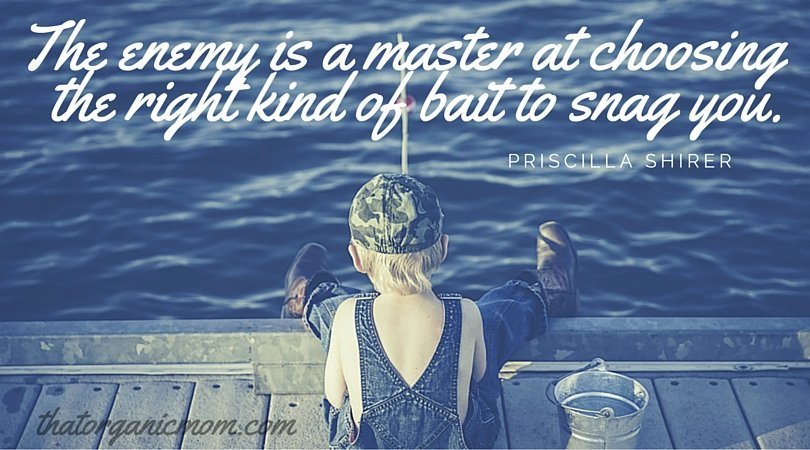 Feel free to share these memes I created using Priscilla Shirer quotes!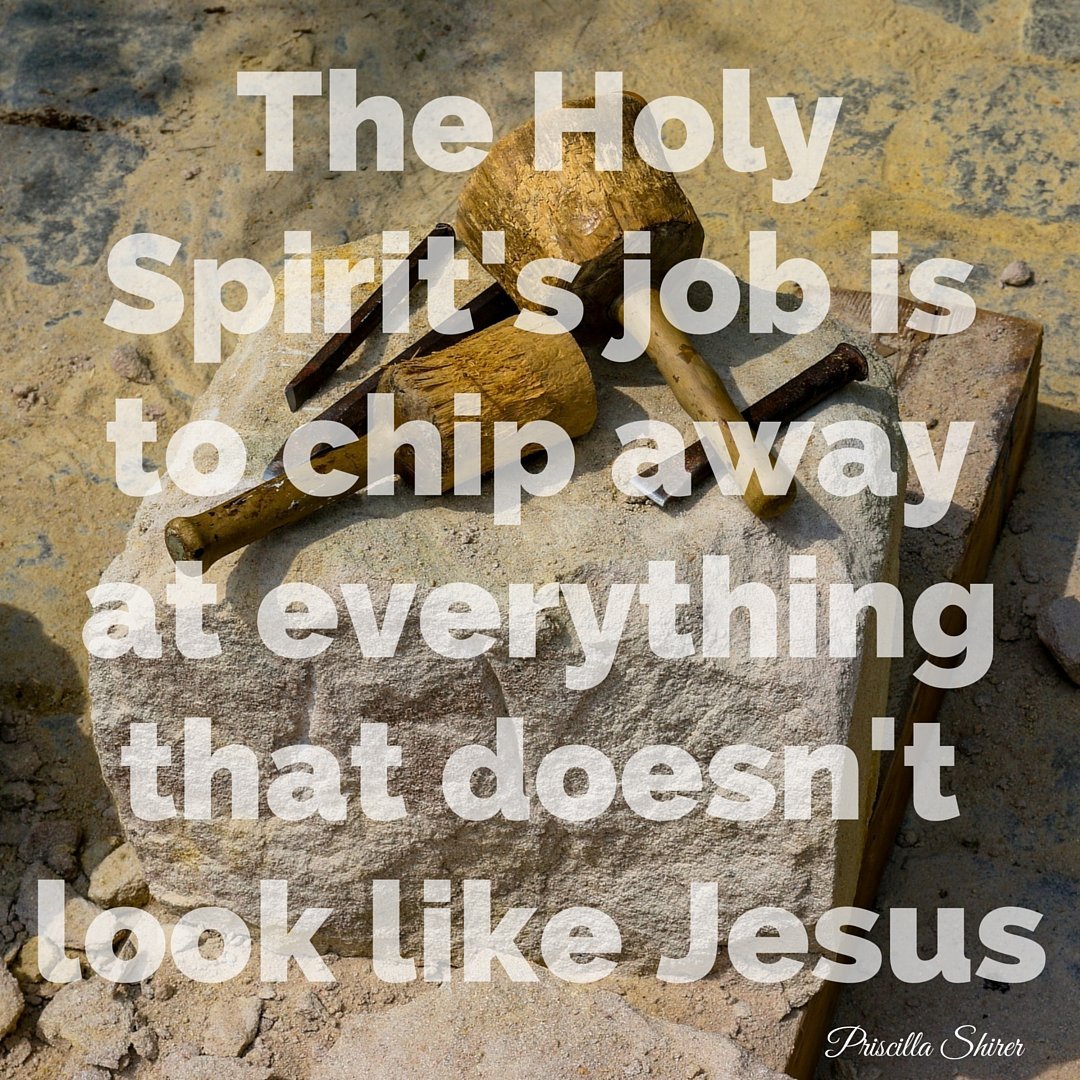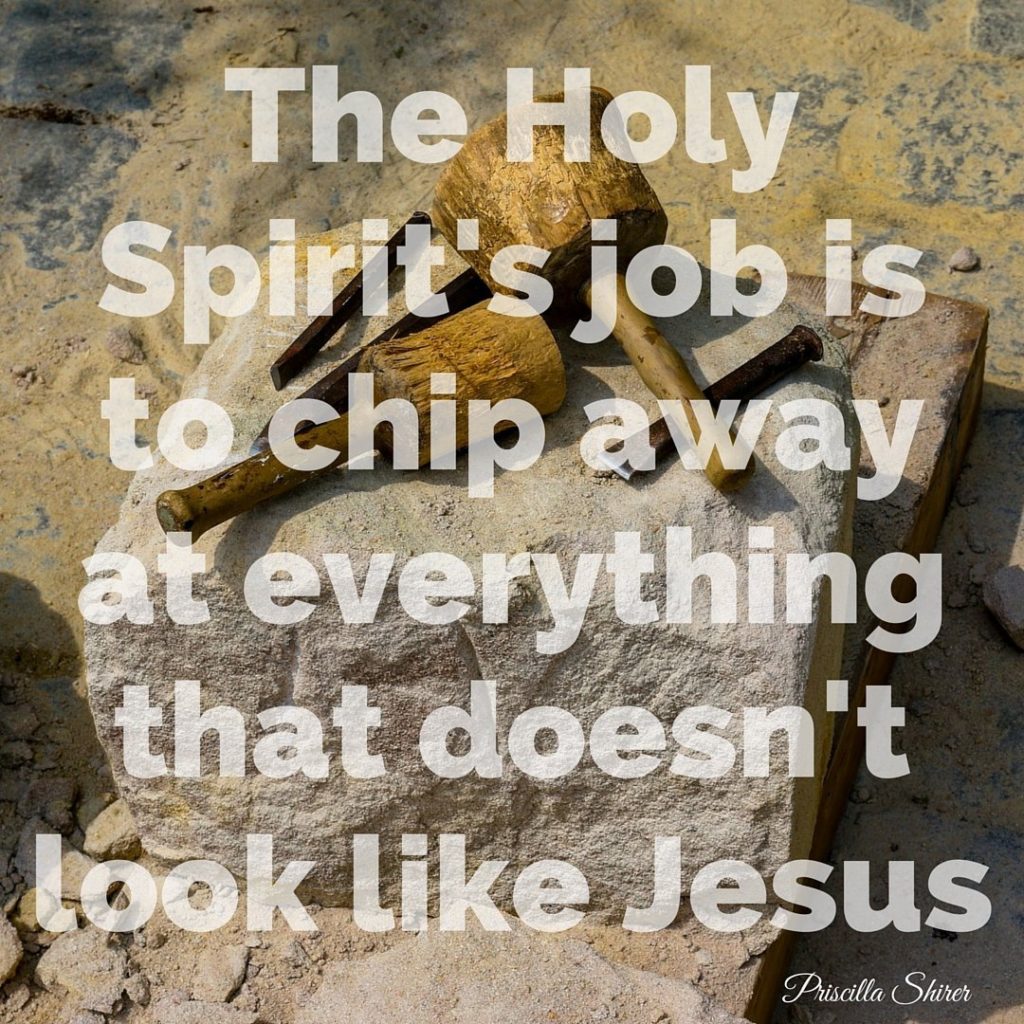 God is moving and teaching us so much in this Bible Study with Priscilla Shirer! This weeks lesson is on the Peace of God. I love how she uses analogy to help us understand! I made this meme as a reminder for myself!