Homeschool Plans for 2016-2017
Here is my work in progress for our school year.
Last year was so much fun, mixed with one huge failure (math) and a lot of patience! Our homeschool plans change from year to year and this year there were many changes!
Curriculum:
Bible First Curriculum

by Joshua Steele – I'm reading two pages of this per day in the mornings.

Character Qualities

– Technically I don't count this as part of our official school curriculum, but it is something we study at the table during our Breakfast or Dinner Devotions.

Handwriting Without Tears

cursive workbook (our 2nd year reviewing cursive)

My Father's World:

Creation to the Greeks

Year 2 – we focus on mostly Geography, Science, History, Reading and touches on many of the other subjects as well. Here's a few sample pages of the

Teacher's manual

. (last year we used Year One Countries and Cultures and learned so much about flags, anthems, and lots more)

Forum Boards

are a lot of help, browse them from time to time when you need motivation.

Math:

Teaching Textbooks

(3rd and 5th grades) If you've been following our family on YouTube or reading my blog, etc. you may know that we quit Abeka math and just started studying our math facts about halfway through last year. My children also use Khan Academy for learning math skills as well as xtramath and IXL. Abeka was so awful for us that my children often offered to do "anything" rather than the Abeka math. (

like clean the chicken coop, or clean the litter boxes for our cats, clean the toilets… all jobs we all dislike

). I'm going to share more about this soon on our YouTube channel.
Spelling Power – I used this book for 4th grade last year and I love how thorough it is. The "instruction manual" for teachers took me a week to read through, but now that we are in the groove of using it, I love it. I plan to start my 3rd grader on it this year and continue using it for my 5th grader.

Easy Peasy

Language Arts 3

& Easy Peasy

Language Arts 5

– Language Arts are really covered in some of the other subjects in the My Father's World curriculum, but we love learning. I like the Easy Peasy curriculum in that it is all laid out and easy to find your place and do the assignments. My children can do this independently.

Foreign Language – Mandarin Chinese – I plan to do a separate blogpost on this in the near future, how I learned Mandarin Chinese and how I've been teaching it to my children.

Pimsleur (M,W,Th – 30 minutes/day)

Rosetta Stone

Student May Choose from Apps Below (all school days 15 minutes)

Art – Easy Peasy All in One –

Ancient Art

– Year One

Music – Easy Peasy All in One –

Ancient Music

– Year One

PE – Swimming, Rock Wall, Badminton, Hiking, Biking, Scooters and time outdoors!
Nature Walks – because we love learning in nature!
There are so many little things we do that I feel my children learn from, but I'll refrain from adding them here. I do plan to continue doing our One Tank Road Trips throughout the school year and incorporate them as Field Days. *scroll down to see schedule
My thoughts on being a homeschooling parent/teacher and keeping focus
I believe it's important to create boundaries because it's far too easy to let your "other" responsibilities, or worse other people's agenda keep you from completing your job as a teacher. Being your own Principal, you make the rules to a certain degree and that means the "rules" are easier to bend or break.
We register with Home Life Academy and that means we have certain deadlines: when grades are due, and certain forms to file, etc. On the other hand, as far as what curriculum I choose, what days I school, what hours we study, how much homework I assign… there's a lot of wiggle room. For example my school week schedule looks like this:
| | | | | | | |
| --- | --- | --- | --- | --- | --- | --- |
| Sunday | Monday | Tuesday | Wednesday | Thursday | Friday | Saturday |
| Rest | School | Work | School | School | School | School |
Sunday is a day when I try to just relax all the routines and schedule. My husband is only off work every other Sunday, so if he's home we do things with the kids or projects around the house. If he is working we might even get caught "catching up" on things we didn't complete during the week.
We start our week on Monday, which is actually my favorite day of the week because it feels like a fresh start. Tuesday is a work day for me and a day off school for my children. My husband is off from his job on Tuesdays so the children can either work on projects around the house with him or they can go on field trips, etc. Wednesday, Thursday, Friday and Saturday are school days.
I'm their mom but I am also their homeschool teacher. I DO consider this an actual real JOB. I cannot afford look at my JOB as a side-job, or something I work into my spare time; my children cannot afford for me to do that. The future of their education depends on me taking this job seriously.
If I were a teacher in the classroom, I would not be texting, answering the phone, etc. (hopefully) It's tempting to answer texts, calls and emails as well as other tasks around the house while teaching; it's more productive if I put all the other tasks aside while I complete the lessons for the day. How do I do that?
Here are a few tips I have used and plan to use again this year:
Daily, School, and other Routines – Follow a routine – I love to have a written routine. My days don't always go exactly according to the schedule but as much as I can, I do stick to our routine. It is the only way I can keep things orderly in my home. You can look at one of my routines here.
Routines – Follow a housekeeping routine – I follow Clean Mama's routines, but I have used FlyLady in the long ago past. Whatever routine you choose, stick to it consistently. Although…
Housekeeping Services – If you can afford it, I suggest a housekeeper to do the deep cleaning, i.e. bathrooms, baseboards, blinds, fan blades etc. Housekeeping is not in my budget right now, but it has been in the past. It is so helpful, especially if you suffer from any chronic illness or if you are pregnant or have lots of little children at home.
Lists – Keep master lists for each store you go to on a regular basis. For example I keep my master lists on Cozi. I have one for Costco, Trader Joe's, Kroger, Target, the Pet Store, the Asian Market…well, you get the idea. I use Cozi to keep me organized.
Autoresponder – if you have an Android you can set up an

autoresponder

that will automatically send a pre selected text response to any texts you receive. If you have an iphone you can customize a text to send to callers when you can't answer but you will have to manually send it from your phone. (see graphic below)

Set up Instructional Voice Mail Greeting with hours – Add call back hours in your voicemail message so callers know what to expect. *see paragraph below
Use designated ringtones for family members – my mother, my husband and my children with cellphones have a designated ringtone. If I hear "their" ringtone then I know I might need to answer. They know that I am teaching the children, so they only call if it is absolutely necessary.
Daily Quiet Time – Have designated down time for yourself and your children. There is only so much you can do and if you don't take some time to decompress during the day, if you just go, go, go, you will burn out. You can even use the Do Not Disturb Setting if you have an iPhone.
Details
About the Voice Mail Message, mine goes something like this: "Hi this is Rebecca from ThatOrganicMom.com. Your call is important to me so please leave a detailed message and I will return your call between 2-5 p.m. If this is an emergency please contact my husband Shawne at …"
Alternatively, you could just say "Hi this is Rebecca, please leave a detailed message and I'll call you back today after 4 pm" or some variation of this. You get the idea? Now does this mean I'm suggesting you should never answer the phone! By all mean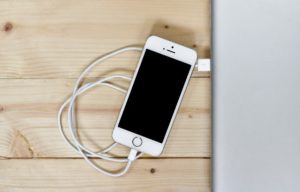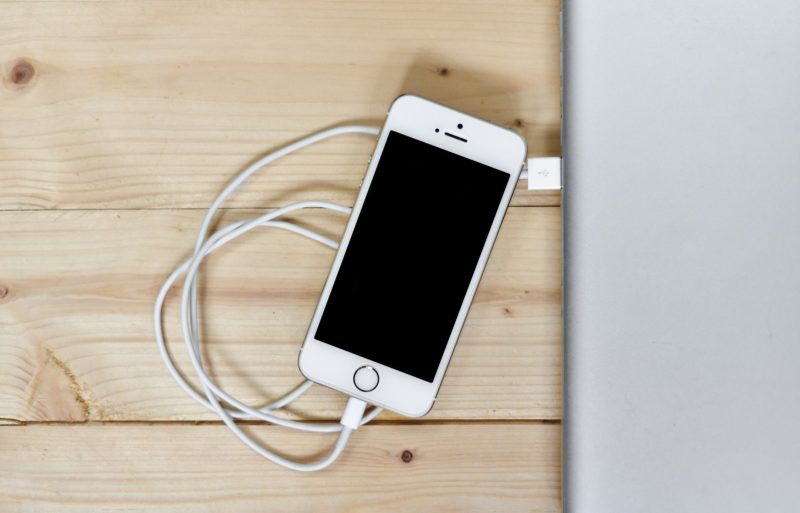 s, if you doctor's office calls with results from the test you took last week, answer the phone.
I have a hard time NOT picking up the phone so for me it is better to just set the phone aside for a few hours. You can decide if you want to turn the sound off or screen your calls. What I want you to do is hear the ringing, see the number, pause to reflect, decide if you NEED to answer. When people hear your detailed message what they will really hear is that you have rules, you have boundaries, your time is valuable.
Field Trips
I have a few Field Trips already planned for this year (often changes a bit as we go as I will add to the list when interesting events come up or if weather prevents a planned trip) but I am adding to it as I go. However, below is an example of what my schedule for Field Trips looks like "in progress" which is super ugly on here, but you get the idea.
Sunday

Monday

Tuesday

Wednesday

Thursday

Friday

Saturday

Church

Errand and Shopping Day

08/12

10 a.m.

Church

Errand and Shopping Day

8/16

McClung Museum, followed by

Nature Walk & Park Day with Dad Ijams

8/17

Biltmore Estate

Church

Errand and Shopping Day

9/05

Mighty Musical Monday 7:30 p.m.

09/23

Church

Errand and Shopping Day

10/10-11

(or just the Ark) GCA fall break

Seven Islands State Bird Park

Church

Errand and Shopping Day

11/4

All Day

Church

Errand and Shopping Day

11/11

Veterans Day Parade downtown Knoxville

Church

Errand and Shopping Day

Church

Errand and Shopping Day

Church

Errand and Shopping Day

May 2, 2017

River Dance

Tennessee Theater

7 pm
Don't forget to Save this Post!