When I first started incorporating healthy lifestyle habits like exercise, the goal wasn't to look better, it was to live longer, happier, healthier and keep my body performing so I could keep up with my kids and in the future my grandkids… it was easy when my motivation was something that I would gain in the future.
It's much much harder when I am working for a goal that I can see, i.e. looking better. Because with exercise, immediate gratification is usually unfulfilled if we are in expectation of changing our body quickly! When I see myself in the mirror and if I don't like what I see, exercise becomes a punishment because I don't look the way I want to. We have to shift the focus. I think many of us can relate to this.
What makes exercising when you aren't motivated to do so even harder is knowing the amount of determination it takes to make a lasting change. I think that many of us are defeated even before we start because we know that even if we are super motivated today, we probably won't be able to sustain that level of motivation long enough to make a difference.
Part of the key is breaking the "start tomorrow" mentality. Stop thinking of tomorrow as some *magic day* when we will have some resolve that we don't have right now! We are not going to wake up any more determined than we are at the moment we are currently in.
So the next time we are putting off exercise (again) we need to say to ourselves, "why not start right now? Why not start today. Just lace up your sneakers and take a walk or turn on some dance music and work up a sweat at home!
We can apply this to eating healthier as well.  When faced with options between a food that will build health and a food that will destroy health; why not start with THIS choice? I can choose to take the first STEP in feeling better, looking better, becoming that person I want to be on the outside AND the inside. I can start right now because waiting until tomorrow isn't good enough for me!
As we focus on incorporating some healthy lifestyle habits such as "move your body" this month or sleep last month we will gain the most traction if we stop putting it off until tomorrow. Set a goal for moving your body a little more each day. Do something that resembles exercise at whatever level is right for you. Keeping in mind that there is no one size fits all exercise.
In Knoxville where we live there are so many Greenways that are perfect for walking year round. Sometimes we do this as a family, sometimes as a couple, sometimes with friends…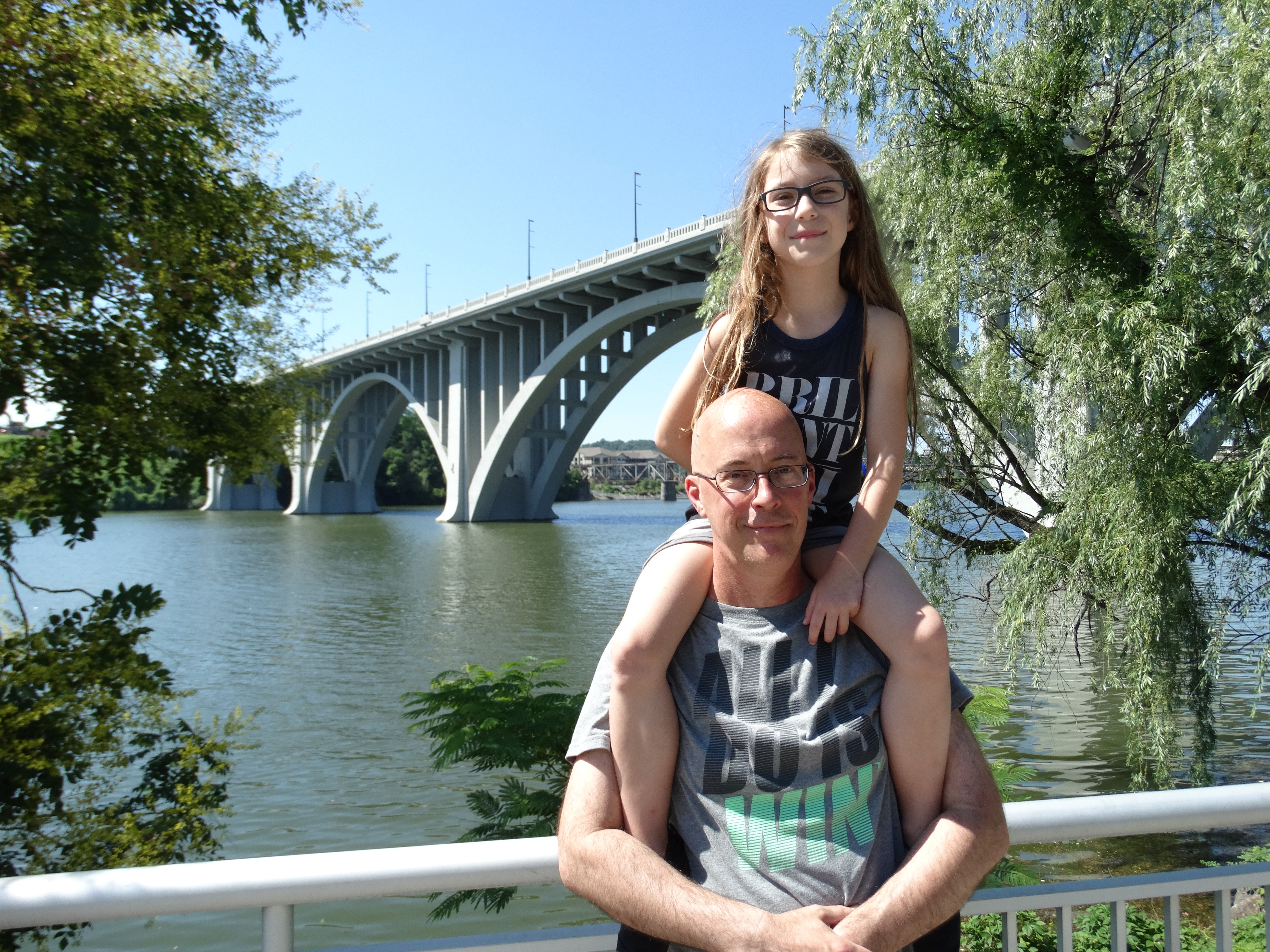 What is your favorite way to get in some movement? Is it dance, tennis, bowling, walking, yoga or lifting weights? Do what works for you and mix it up. Do what you actually enjoy doing so that you will stay motivated to keep moving your body and stay healthier. Make sure to join the challenge this month and Move Your Body!