Today we are talking about friendship. In the spirit of wellness, I want to take a look at the health benefits of a good friendship. I also want to talk about seven signs that indicate you have a healthy friendship.
Studies have shown that older people with friends are more likely to live a healthier, happier life than those who do not have many close friends.
Research has long shown that friendship is essential for your physical and mental well-being. Having a social network can lengthen your lifespan, help you stay slim, and keep your brain healthy as you get older.
What are some of the health benefits of having good friends?
Let's take a look at three of the many health benefits that come with friendship
Longevity
Believe it or not, having strong friendships has an impact on longer life span that is similar to quitting smoking. Researchers examined the link between friendship and mortality and found that strong social relationships were associated with increased length of life!
Not surprisingly, friends who practice a healthy lifestyle tend to rub off on us. So, make friends with a health nut! If you want to be fit, nurture friendship with your gym rat friends. Research has shown that peers influence each other's health behaviors. One past study showed that teens associating with friends who smoke and drink were more likely to take up the behaviors.
Better mental health
Support groups tend to improve the quality of life in cancer patients according to some studies.
Friendship can play a key role in helping someone live with or recover from a mental health problem and overcome the isolation that often comes with it. It's natural to worry when a friend is troubled and most of us don't want to give up on a friend in distress, however difficult it may be to support them. Many people who do manage to keep their friendship going feel that it's stronger as a result. ~ Friendship and Mental Health
Hearth health
Good friendships seem to be especially helpful for the heart. A three-year Swedish study of more than 13,600 men and women found that having few or no close friends increased the risk of having a first-time heart attack by about 50 percent. A two-year study of more than 500 women with suspected coronary artery disease showed similar results. Women who reported the lowest levels of social support were twice as likely to die during the study. The women who enjoyed close support were not only more likely to be alive after two years, they also had lower rates of high blood pressure and diabetes and were less likely to have excessive abdominal fat. ~ Health Benefits of Friendship

Are your friendships healthy?
Developing and maintaining good friendships takes effort. The enjoyment and comfort friendship can provide, however, makes the investment worthwhile.
You're allowed to be honest with one another
Friendships aren't always going to go smoothly, but if you value your friend, you need to learn how to support one another without making things worse.
"I just want you to know that hurt my feelings" is a statement that a good friend will meet with a level of understanding. If you aren't comfortable with being honest with a friend, then it may not be a healthy friendship, and you might want to rethink your relationship.
In a healthy friendship, your bestie will allow you to be honest without penalizing you, being snarky, sarcastic, or avoiding you. A healthy friendship is when both of you are able to be honest without fear of being rejected.
You have room for other friends.
Are you the type with a thousand friends or the type who keeps a tight circle with one or two close friends? Either way, a healthy friendship will allow space for you to spend time apart. A good friend won't mind if you spend time with your other friends.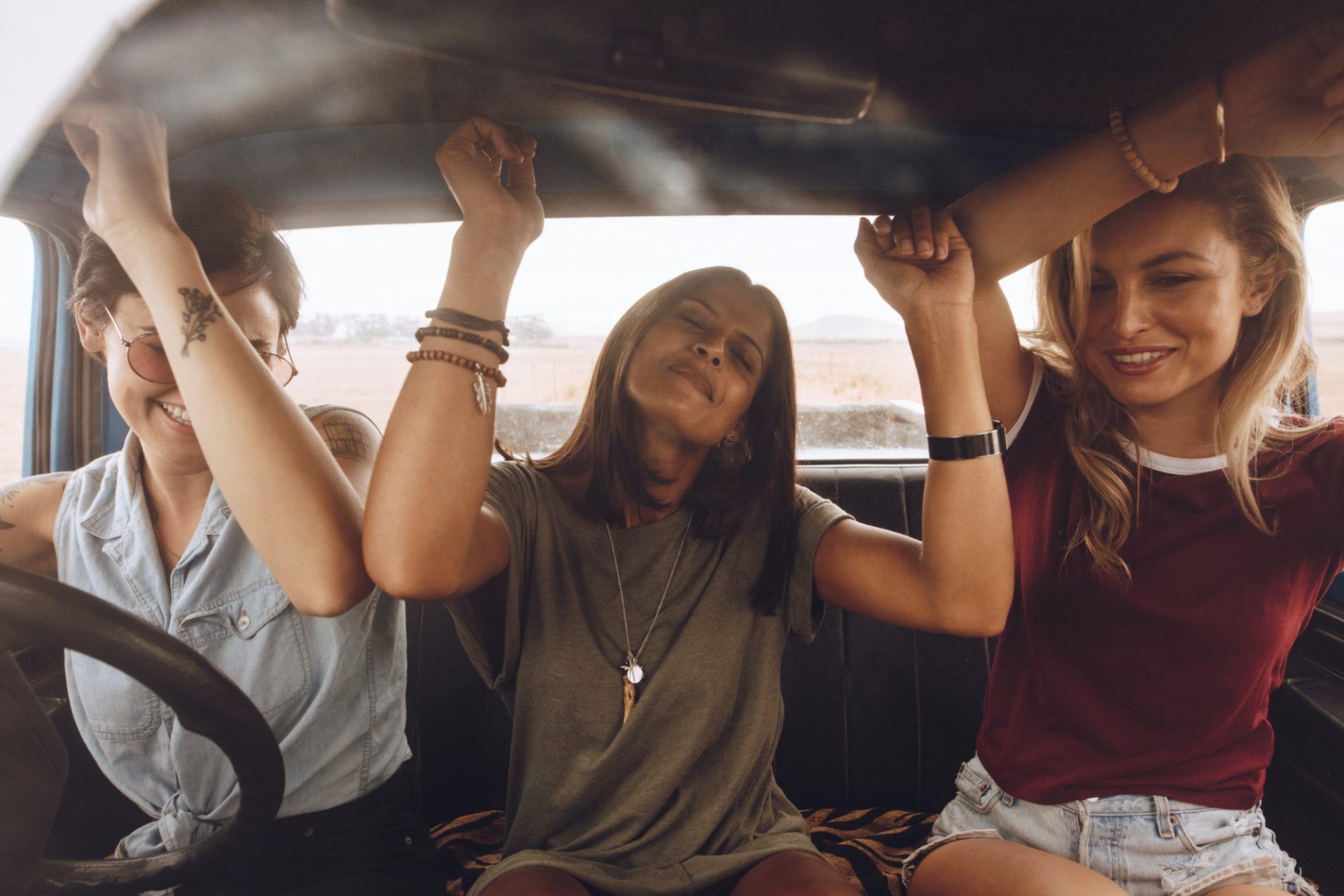 Boundaries are not a bad thing
You know you have a healthy relationship when your friend can tell you that she needs some time alone and you aren't offended. I mean, really, don't we all need some time apart on occasion? Maybe she needs time alone and it truly has nothing to do with your friendship. Be supportive of your friends needs, and you'll find you have a stronger bond.
You will do yourself a favor to remember that all good friendships thrive when there are boundaries in place that each of you respects. It's nothing personal if your best friend chooses to opt-out of your regular coffee date this week because she needs to spend some time alone. Give her some space and check on her next week.
You can agree to disagree
In every friendship, there will come a time when you disagree on a given topic. Just like in a good marriage, there should be room for healthy disagreement.
The key to maintaining a healthy friendship is communication. If you are afraid to voice your stance on a particular subject, then your friendship may need some work.
Supporting one another's goals
A good friend will listen, respect, and support your goals and vice versa. While some periods of friendship may have you going in opposite directions, it's good to remember that we won't all follow the same path in life. Develop an understanding of your besties' goals, and she will do the same for you.
Also, keep in mind to be sensitive of one another. If you recently reached your goal of losing 30 pounds but she has followed the same diet and hasn't lost a pound, you might want to temper your celebration with a bit of brevity.
Being there for one another
We all go through ups and downs in life. A healthy friendship means that your friend will be there for you when you need her. If you need advice, a favor, or just someone to hear you out, your friends who rise to meet the occasion are the ones you want to keep around.
Like I mentioned in this podcast episode, try not to dump on your friends to the point they want to avoid you! We've all been there, that's why God made therapists! (Hi Dr. J – thanks!)
Give and take and sprinkle on forgiveness
A one-sided friendship is not a healthy one. If you find yourself in a friendship with someone who is always taking but never gives, you can bet money that bond will not last.
A healthy friendship involves give and take. People who make promises but fail to follow through are probably not going to stand the test of time. If your pal is only contacting you when she is sad, lonely, depressed, or needs to vent, then you may have an unhealthy friendship.
On the same token, we all make mistakes, get busy and overlook one another from time to time. If your friend is honest and apologizes for a mistake, you want to be quick to forgive. It takes a lot of courage to apologize when you've crossed the line in a friendship. Be strong enough to admit when you are in the wrong and your friends will respect you more than ever.
However, a friend that burns through besties faster than a race car driver burns through tires, is best avoided!
Are you a good friend?
According to Psychology Today, these are the 13 Essential Traits of Good Friends:
I am trustworthy.
I am honest with others.
I am generally very dependable.
I am loyal to the people I care about.
I am easily able to trust others.
I experience and express empathy for others.
I am able to be non-judgmental.
I am a good listener.
I am supportive of others in their good times.
I am supportive of others in their bad times.
I am self-confident.
I am usually able to see the humor in life.
I am fun to be around.
No reason why you can't be a good friend even if you can't check off all thirteen! Start working on your trouble areas. It's never too late to become a better friend!
Broken friendships
If you have a broken friendship that you'd like to repair, why not be the bigger person and be the first to attempt reconciliation?
"Be fearless, take the leap, and go for it. Go ahead and find a way to contact them. Believe me; you've got absolutely nothing to lose because your current situation can't get any worse." How to Mend a Broken Friendship (Even if You're Not on Speaking Terms)
However, you may realize that you are actually in a bad friendship. Perhaps you are being manipulated, used, or you finally acknowledge that you are doing all the work in the relationship. Here are seven signs that it is time to let that friend go.
So, you realize that you are in a bad friendship. What next? There is an upside to letting go of friends in adulthood. "Give yourself permission to move on and accept your choices. Letting go of old friendships that have run their course means you have a new chance to decide who you want to surround yourself with moving forward."
Do you have a best friend that you can count on in all of life's trials? Why not reach out to her today to tell her how much you appreciate her? She'll love you for reminding her that you value her friendship.

Don't forget to pin and share this post!