I recently read that the average American spends five hours per day watching television. How is that even possible?
Television can be a great tool for education or sharing information but it can also be a huge stumbling block.  Tv can spread misinformation and hinder education as well.
Watching Tv has an effect on the brain similar to being asleep only without the benefits of truly sleeping. In addition most people watch it while sitting down.  Spending too much time sitting can contribute to weight gain and the health problems that go hand in hand with not maintaining a healthy weight.
Most of what you find on Tv is negative and unrealistic which can lead to a feeling of inadequacy. The sheer number of reality shows on television today is an indication that something isn't right.
The problem with reality shows is that most of the time we are watching and comparing ourselves (habit #12, guys!!) to others. Whether they are simply richer, thinner, a better chef or practice better parenting techniques or even make us feel better about our own parenting, it's just another comparison trap.
Some folks say they only watch the news.  Most of it is extremely biased but even if you believe what you see, you only need to watch it about once a week to get the "important" bits. Most of what I see when I catch a glimpse of it is plenty of bad news that has no impact on the daily lives of most people.
Believe it or not, viewing negative news can actually change the way you view your own struggles in life, making them seem more severe than they actually are.
Watching too much Tv can rob you of sleep your body needs to repair.  
In most cases it isolates you from your friends and family and reduces social interaction. Often people use television to escape reality. While understandable, it is also a very unhealthy way of coping with life's challenges.
Back in 2004 we removed all the televisions from our home for an undetermined period of time. So, for about 5-6 years we didn't own a television at all.
When people found out we had no TV set they were always astonished and almost always commented:
"How do you manage?"
"What do your kids DO all day?"
"You're brave!!"
"I could never do that!"
"What about sports??"
What I realized back then, was that although I wasn't necessarily addicted to the television myself, I WAS addicted to the quiet time I was allotted when my children watched it for hours. When they were vegging out in front of the tube, I could get lots of work done without interruptions. That was a wake up call for me.
During the years that we didn't have televisions our children became very creative. In their free time, they played Legos, drew and wrote comic books, played musical instruments, built an obstacle course for my daughter's dog and trained him to run the course, built a square foot garden and grew our food, read hundreds of books and much much more.
I'm not recommending you be radical like we were and completely give up watching television. Just consider reducing the amount of time you spend in front of it on a daily basis.
Eventually we got a television so that we could watch documentaries on DVD. Later we got a Roku so we'd have access to things like Netflix and later, the History Channel, etc.  We have TV's now, just no cable or satellite!
Not everything on Tv is bad, so try to prioritize it down to an hour a day. Replace some of your Tv downtime with a good book.  
Just think if you spend 4-5 hours per day watching television and reduced the amount of time to only one hour. Just think, you can do a lot with 4-5 hours per day!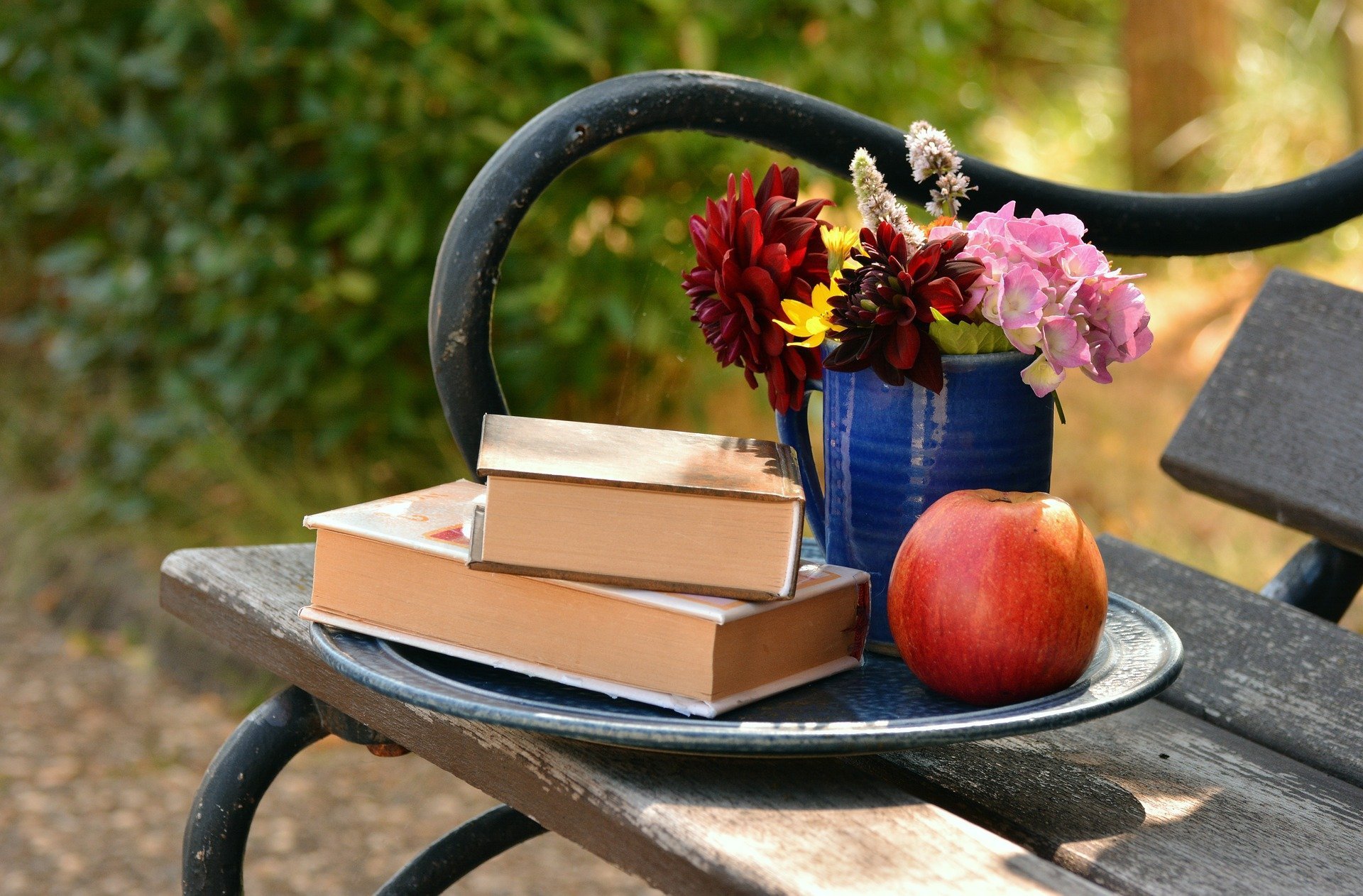 That's enough time to learn a new hobby, a new language or better cooking skills!
Reading is so much healthier than watching television.  Reading reduces stress levels and boosts your IQ levels.
Nighttime reading improves your sleep whereas watching television can disrupt sleep patterns due to the unnatural light. It can also lead to depression. Reading under a dim light won't reduce your body's melatonin production like the light emitted from a television.
Try starting out with one night a week as a goal to swap watching television for reading a good book. Another good habit is to try not to turn the TV on unless you already know what you are going to watch. If you have to "hunt" for something to watch, I feel confident you can find a better way to spend your time.
Goodreads is a great place to find book recommendations, keep track of the books you want to read. If you'd like to see my bookshelves or add me as a friend on Goodreads just click here for my profile.
My Children and I also enjoy listening to audio books, I do use Overdrive to checkout audio books from the library, but I also have a large collection of titles on Audible. I have been using Audible since it started and I still use it, even though many books are available to listen to from the library. I have all of my Pimsleur series on Audible. If you are interested in listening you can Try Audible and Get Two Free Audiobooks
 at this link.
Books are easy to share, free if you use the library, have no commercial interruptions, can be read anywhere without wifi or even electricity! Reading is a quiet activity and if you fall asleep in the middle of one you won't miss anything, you can simply pick up where you left off as soon as you wake up!
So what are you waiting for? Pick up a book and start reading.

Have a book recommendation? Leave it for me in the comments below! Pin this post!