Graviola is also known as soursop and guanabana. People around the world have been consuming Graviola fruit, soursop leaves and Graviola extracts for centuries. The fruits, which can be up to 15 pounds each, grow on a tree that can reach up to thirty feet tall.
Always check with your doctor before beginning a new supplement.  Don't take Graviola supplements if pregnant or breastfeeding or on medications, as an adverse effect may occur.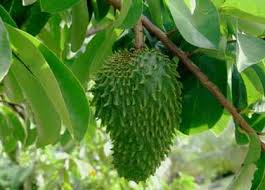 There are many benefits of Graviola; after all the soursop fruit is rich in vitamins and minerals including vitamin B1, B2, and C! Graviola contains potassium, calcium, zinc, phosphorous and magnesium. The stem, bark, and leaves are rich in antioxidants especially CoQ10 which fights inflammation, eliminates free radicals, and ensures your body is performing at optimum levels.
Although more evidence is needed to rate the effectiveness of Graviola some promising research shows that the leaves of the Graviola tree are said to have strong anticancer properties.
One published study looked at how Graviola works on pancreatic cancer. It seems the phytochemicals in the plant provide these anti-cancer benefits. In the study participants supplementing with Graviola stopped cancerous pancreatic tumor cells from replicating and caused them to die, leading researchers to suggest this natural medicine may prevent and treat cancer.
Also, studies have shown that the leaves may also be beneficial for treating skin cancer when administered topically.
A study published in the Journal of Medicinal Chemistry in 1997 suggests that soursop compounds tested on breast cancer cells in culture were more effective than chemotherapy in destroying the cells. But, without clinical trials, there is no data to support the claim. (1)
Extract of the leaves has been attested to suppress viral infections such as herpes. Though more research is needed to determine treatment methods early research is promising.
Because Graviola is rich in fiber, it can help to keep you regular.
There are characteristics of Graviola that can help keep your immune system at it's best. These components kill free radicals helping your immune system to prevent disease.
Graviola supplements can be used to reduce pain and swelling. Due to being rich in phosphorous and calcium Graviola can help to prevent bone and joint diseases such as the dreaded osteoporosis.
Graviola can help keep your energy levels up so that fatigue does not overcome you, making it the perfect afternoon drink! After we used our first box of the original blend tea, I ordered the mango!
Graviola aids in blood circulation and prevents nerve damage so that those who consume it have a better functioning heart. This alone makes it a great addition to people eating any variation of the Standard American Diet, in my opinion! Those using Graviola are less likely to get age-related nerve damage.
Before I spent much time researching the benefits of these products we tried the tea for a few days, to give an unbiased reaction. My daughter and I recently started drinking the tea, and both observed that it changed our mood for the better! Being someone who loves to share, I gave my mom some as well; she told me that it made her more regular. A few of my friends in Hopelively were open to trying the tea, so I sent out a few bags to them to see what they thought.
It did feel calming during all the stress of life! Thank you so very much for sending it! ~ Pamela

I drank my first cup of the Graviola tea just before attending my son's graduation, it immediately calmed the butterflies in my stomach. ~ Sharron

It was great! I thought I felt calmer and I loved that it mostly just tasted like black tea. I could easily add that to my mid-morning or afternoon as part of giving myself a break. ~ Lorraine

The taste was very mild but it had an instant calming effect that I loved. ~ Leslie
This product was sent to me for my honest review. Having used the Graviola tea, I can honestly say that I believe the product is top notch. The other products (pictured below) I gave away on my Facebook page because frankly, I love to give things away!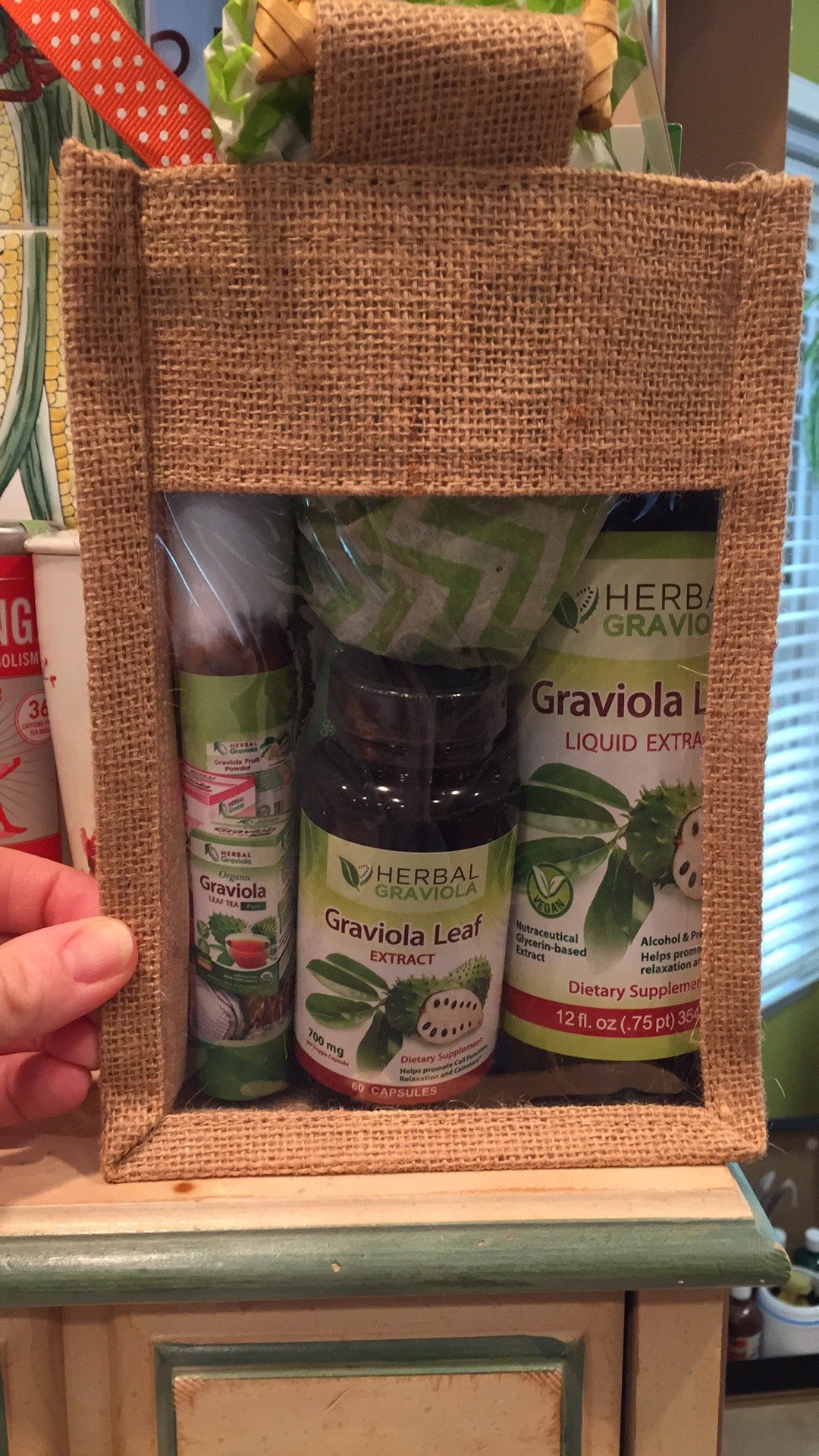 If you are interested in using Graviola supplements, I recommend reading up on it further, discussing with an herbalist, or your health care provider to make sure you don't have any adverse effects. It is definitely a product that I will keep my eye on as further research is hopefully conducted to determine it's role in preventing and treating cancer.
In addition, I can appreciate a few things that I found out about the company Herbal Papaya:
They are 100% women owned and operated;
They give 10% of profits to educate girls in Africa;
They support our organic farmers and their communities;
They care deeply about our environment; and
They are the Papaya People. They are experts in papaya because that is what they focus on.
I only had one concern to address that came from one particular study while doing my research about Graviola. Here is the response I received:
Indeed, we have read the studies as well. What we tell folks is that yes, we are aware of a single study that linked chronic consumption of the paw paw fruit and with PSP and A typical Parkinsons, which is traced back to annonacin. Leaves, however, have far lower annonacin levels than fruit pulp and seeds, and our leaf extract has annonacin levels many times lower than what has been determined safe. Graviola leaf tea is even lower.

 There are many studies to purport the benefits, so we urge folks to do additional research on their own, and like anything, moderation is the key.
So as always do your own research and make the best decision based on your own needs and personal preferences.
Always check with your doctor before beginning a new supplement.  Don't take Graviola supplements if pregnant or breastfeeding or on medications, as an adverse effect may occur. 
SaveSaveSaveSaveSaveSave
SaveSave