Guest post by:
Jami Amerine M.Ed. (September 26, 1971) is an American artist, writer, author, speaker, and entrepreneur. She lives in Houston Texas and is an advocate of foster care reform, adoption, and birth family education and services. Jami earned a Bachelor of Science degree in Family and Consumer Sciences, from the Abilene Christian University (1996). She also achieved a Master of Education in Counseling and Human Development from Hardin Simmons University (1998) Visit Jami at Sacred Ground, Sticky Floors.
I received Goodbye UTI for a product review just at the right time. Unfortunately, I suffer from UTIs nearly every month. For convenience, I now keep Goodbye UTI next to my vitamins. After breakfast, I add a scoop to my water and take my other supplements.
Goodbye UTI is made of a natural sugar known as D-Mannose that's related to the better-known glucose.  Both occur naturally in your body and are also found in some plants.

The sugar travels quickly to your bladder where the E-coli (Escherichia coli ) bacteria is beginning to grow.  Within 30-60 minutes the sugar molecules have been flushed out of your system, taking the bacteria with them.  And a study by the NIH showed that most bacteria were gone within one day of use.

For an active UTI, Goodbye UTI should be taken every 3-4 hours for the first 2 days. To prevent recurrences, it should be consumed daily.
I love that Goodbye UTI dissolves without taste. There is no taste or residue, and I am making this a regular habit in my supplement routine.
Just one small scoop a day has helped me so much. In fact, it has already proved to be a must-have for me. UTIs are costly, with a trip to the doctor and then straight to the pharmacy, it is no less than $100 a pop.
It immediately goes to the bladder where UTI bacteria latch onto the sugar molecules and are quickly rinsed out of bladder.
Goodbye UTI is affordable and allowed me to avoid going to the doctor's office. I especially love that it is pharmacist-formulated, a natural supplement that encourages a healthy urinary tract.
Goodbye UTI ($20 for a 30-day supply), is the first and only pharmacist-formulated, natural supplement that promotes a healthy urinary tract. It can provide relief from the symptoms of active UTIs and prevent future infections.
Now, after about a month of using the supplement, Voila! No more suffering! I am hopeful that this product may eradicate UTIs from my life completely!
I'm nearly finished with my first container and have not had any of the usual symptoms. The last infection I had was one of the worst I have ever had. Honestly, I thought it was a kidney stone.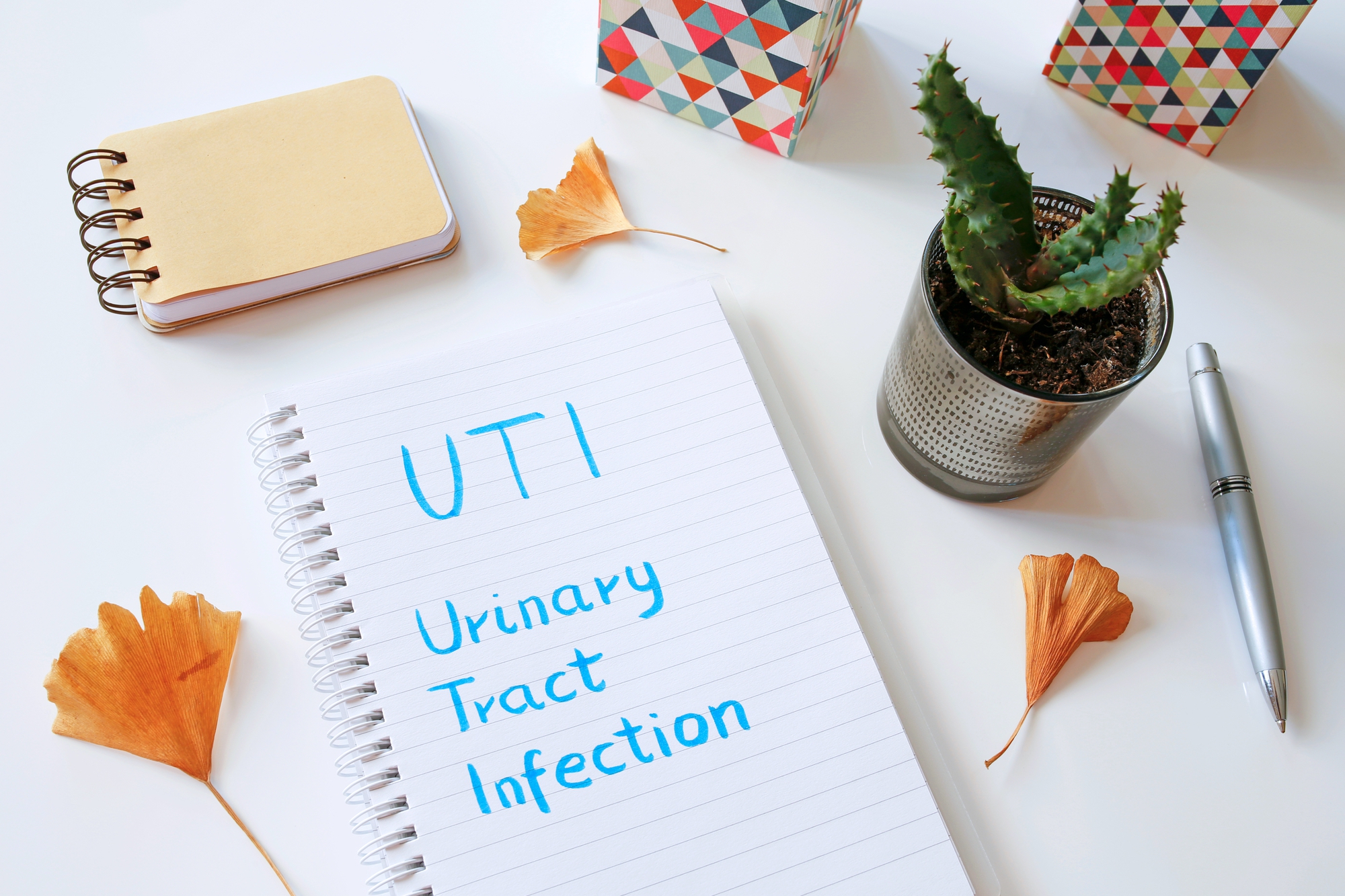 After three days of Goodbye UTI, I was pleasantly surprised I would not need a trip to the doctor's office.
Doctors at the NIH refer to our UTI supplement as the "healthy/good" sugar saying that it is beneficial to human health.  
Goodbye UTI has spared me a lot of physical pain and a lot of fiscal pain too! I cannot say enough about how wonderful this product has been for me as a chronic UTI sufferer.
In this podcast iHeart Radio interview, Dr. Kelly Allan, PharmD explains how it works. Here's a video introduction:
The problem with Antibiotics
"Conventionally, doctors treat UTIs with antibiotics, which can work effectively if it's the right antibiotic for that particular bug.  But, we know antibiotics are only a short-term fix and bring with them other longer-term problems.
Some strains of the bacteria that cause UTIs are becoming antibiotic resistant, and antibiotics tend to kill off even the helpful bacteria in your body, which causes recurring UTIs.
We think antibiotics should be a last resort. Even doctors are acknowledging that prescribing antibiotics over and over again is both dangerous and ineffective in the long term."
Keep a container of Goodbye UTI and bid farewell to those "oh no" moments…