First of all, why is Girls Night Out (GNO) important?
Bonding with your favorite girls is a huge stress reliever.  Let's face it, hanging out with your girlfriends is like free therapy! Venting can release so much tension, and your girlfriends understand that you just want to get it off your chest. My husband tries to fix everything, and while that is a great way to show me he cares and loves me, sometimes I just want to complain!
When it comes to shooting you straight, count on your girlfriends! They will tell you the truth if your hair is the wrong color, or you've been wearing yoga pants for 3 days in a row!
Watching reality TV with your girlfriends, seriously, you know your husband hates it. Girlfriends understand what you are going through, they understand your emotions, and all the body issues, etc. In other words, your girlfriends can relate to you in a way that is often hard for your husband.
Not only is spending time with your girlfriends beneficial for you, it gives your husband (boyfriend, kids, etc.) a chance to do something they wouldn't normally do if you were around. Time apart makes time together all the more sweet!
Reasons you may not have prioritized GNO in the past.
Maybe you never really thought about making time to spend with the girls? Maybe you are a mom and you have other priorities? If you have a list a mile long why you are skipping time with your gals, throw it in the garbage! I could list a million reasons why I should stay home every weekend, but let's face it, once we go out and let down our hair with the girls, we feel refreshed and ready to take on another week!
The laundry will always be there, your husband can watch the kids once a month!  Things are going to come up, that's life, but one night out of every 30 days, is that so much? Not really! I know you can have a good conversation with your husband, but you can learn a lot from a night of conversation with other women. Studies show that spending time with your friends can prevent depression, relieve anxiety, and reduce over all stress levels.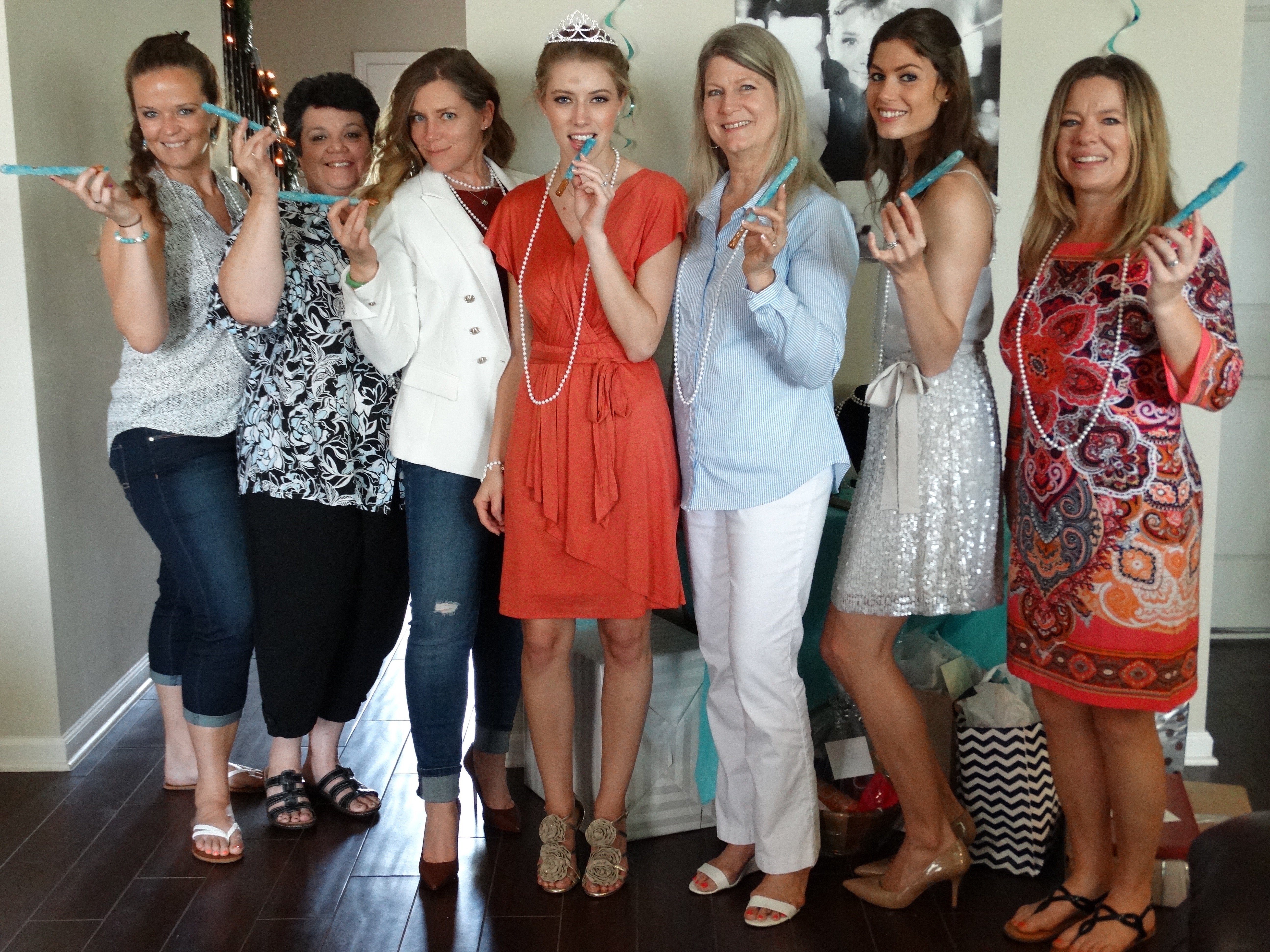 How to make GNO happen for your group of friends.
Set a regular time and commit to it. Clear your schedule one night a month. There's nothing worse than clearing your calendar for an event, lining up a babysitter, then having others back out, or worse No-show. Unless something major comes up, honor your committment to girls night out! Spending one night a month with your girlfriends should not make your significant other feel less significant. If it does, then that's an area you might need to work on!
If once a month is too much, then try every other month, or at least once a quarter! Clearing your calendar once a month and committing to a GNO shows your friends that they are important to you, and is a reminder that YOU matter too! I know there really are times in our lives when we just cannot get out; right after a baby is born, when our parents are sick, our child is sick, we worked too much over time, but often it helps to get out even in these situations to break up the monotony of dealing with a stressful situation.
Ideas for great GNO
Buy a Living Social or Groupon deal and schedule it together
Go Bowling, play tennis, Badminton, or frisbee at the park
Volunteer Together
Host a wine tasting party, everyone bring one bottle
Have a theme, 50's Night, Character Night,
At home makeovers, watch YouTube tutorials and try out different looks
Cooking night, this could be coming up with new recipes together, or bulk cooking to stock your freezers
Movie night, pick a theme, James Bond movies, Girl Power movies, pick a theme and watch a few
Have a Zumba or Just Dance competition on your Wii
Go to a ball game together, hey, why not do something different, the experience could be totally different with your gal pals!
Explore your city, go somewhere you've never been
Take a hike together
Go out to eat and order finger foods that you'd never order on a date!
Have a slumber party like when you were a kid
Have a picnic, everyone bring an item
Do karaoke at home, or go out and be brave
Go shopping, you won't feel as guilty about buying things, this could be dangerous, proceed with caution
Take a short trip
Get a hotel room and just hang out together, swim, have drinks, order room service!
Get together for board games, my favorite is scrabble! Try them all!
Put a 1000 piece puzzle together in one night!
Go to the spa together, or schedule your regular appointments at the same time
Take a class together, cooking, dancing, exercise, whatever you like
Go to the theatre, see a concert, watch a play, you know, the things your husband might suffer through…
Go to Sephora (or wherever) and get a makeover, buy a new make up item
Sit around a campfire and drink wine while chatting about your lives
Hop around happy hours, you might need a cab for this one, be safe!
Get together to share photo albums from your own childhood
Go to a local event such as festivals, farmers markets, and other community events
Just sit around the house in your pajamas and talk
Why your man should completely support a GNO
Women love to feel trusted, it makes them more loyal
Her friends will admire and appreciate their friends husbands when they encourage and support a GNO
He gets time to do what he probably wouldn't do when she's around
She will be calmer, more relaxed and it will reduce her stress levels
She'll find out that he's not the only one who leaves the cap off the toothpaste, etc.
She will be more amorous when she returns home
What do you like to do on Girls Night Out, is it a priority or have you not gone out since your college days? Let me know what you think in the comments below!