The kids call it First World Problems. I call it an ungrateful heart.
Pardon my sloppy handwriting. I never thought anyone but God would be seeing this. Ever realize how offensive our complaints must be to God? I have! Here's my latest reality check from my Father. Two actually.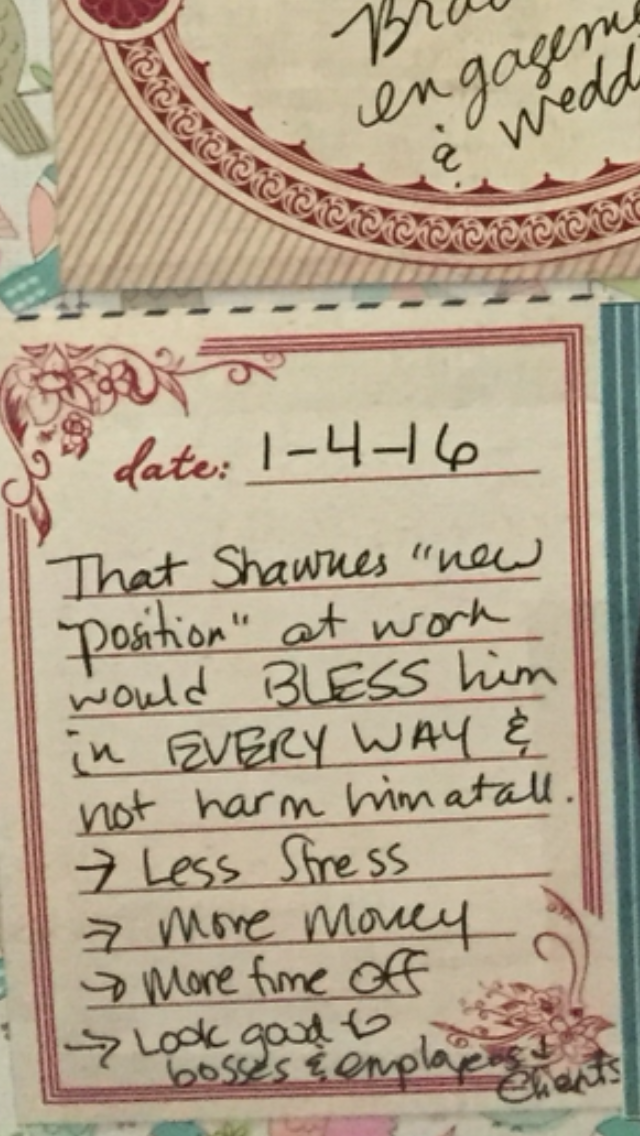 First. Above is a photo of a prayer I wrote on 1-4-16 for my husband. I prayed it and promptly forgot it. Now, I'm a creature of habit, routine and need structure, so when my husband started going in later a couple days, then having a day off in the middle of the week, it got me off my routine and fuzzled my brain. I actually had the audacity to complain that Tuesday or Thursday would be better so that he could watch the kids do Taekwondo. Then last night while chatting with a friend about our prayers, I saw it! The EVIDENCE that I had been GIVEN what I ASKED for. There it was, right in my face, my very own prayer request that GOD had answered and I had been ungrateful for. Wow.
Second reality check…I was pushing a giant cart heavy with organic food for my family across the parking lot at Costco. The kids were trying to help me and as we packed it all in the trunk I said, "Now we gotta go home and unload and put away all this." As if! I just complained as if it were a burden to have all this healthy food right at my fingertips. A mere 10 minute drive from my house. Instead of being THANKFUL that He had provided for me so abundantly or the ease with which I drove to and walked in the store and used a piece of plastic to purchase lots of amazing food, I was whining about putting it away. Wow.
My friends in China walk to the store almost every day to buy fresh food because most of them do not have cars, many of them do not have space to store much food, the stores there are small and contain very few choices and a lot of it is processed. When they walk (miles) to purchase things from street vendors it's covered in pollution anyways! I could go on about all the people across the world who are hungry, have no job, no transportation, etc. but I think you get the point. I am shocked at my own mouth, because it has betrayed me by revealing my ungrateful heart.
Jude 1:16 says, "These are murmurers, complainers, walking after their own lusts; and their mouth speaketh great swelling words, having men's persons in admiration because of advantage." Guilty. I notice the more I pray for others the more God reveals my own problems.
Truly, I am blessed that God revealed this to me. If you don't write down your prayer requests and answered prayers, you might miss out on little gems like this. I would have. So very glad that I've been writing my prayers this year. Thanks to 1) My friend Shannon Covel who encouraged me to set up a place where I could pray and to write out my prayers more strategically and 2) This book which taught me how:

SaveSaveSaveSaveSaveSaveSaveSaveSaveSaveSaveSaveSaveSave