This month we will focus on one of the key healthy lifestyle habits: Exercise.
Don't put exercise off another day! Exercise is incredibly important, so we need to stop procrastinating and get moving. In fact, when combined with good sleep hygiene, proper nutrition, stress reduction, and eliminating toxins you'll be on your way to the best health ever!
Exercise is NOT only for people who want to lose weight. This month we will explore ALL the other reasons that moving your body is highly relevant at all stages of life. By the end of this series, you will see why exercise will be part of your healthy habits for life.
Just because we say "exercise" doesn't mean you have to go to the gym! So, I would prefer to say "Move Your Body."  Let's face it if you have to mow my lawn you are getting a serious workout (we live in the hills and mountains of Tennessee, and our yard is NOT flat… in fact, I say it's a triple black diamond for those of you who ski!) Movement is good for you, so do what you love! Bowling, tennis, skiing, gardening, archery, and dancing are good exercises. Even horseback riding is an exercise for the rider as it strengthens the core, inner thigh muscles, increases balance, and coordination.
*edited 4/30/17 For the entire month I have been working out 5 days per week and loving it! My daughter Haley gave me a workout plan that is so detailed, even I can follow it! What I love about it is that there is a video for every single move! I take it into the "women's only" section of my gym and do the exercises while watching them on my phone. This is almost what I'd call a "workout for dummies" cause I am no expert when it comes to the gym! I love it though and I really believe I can stick with it!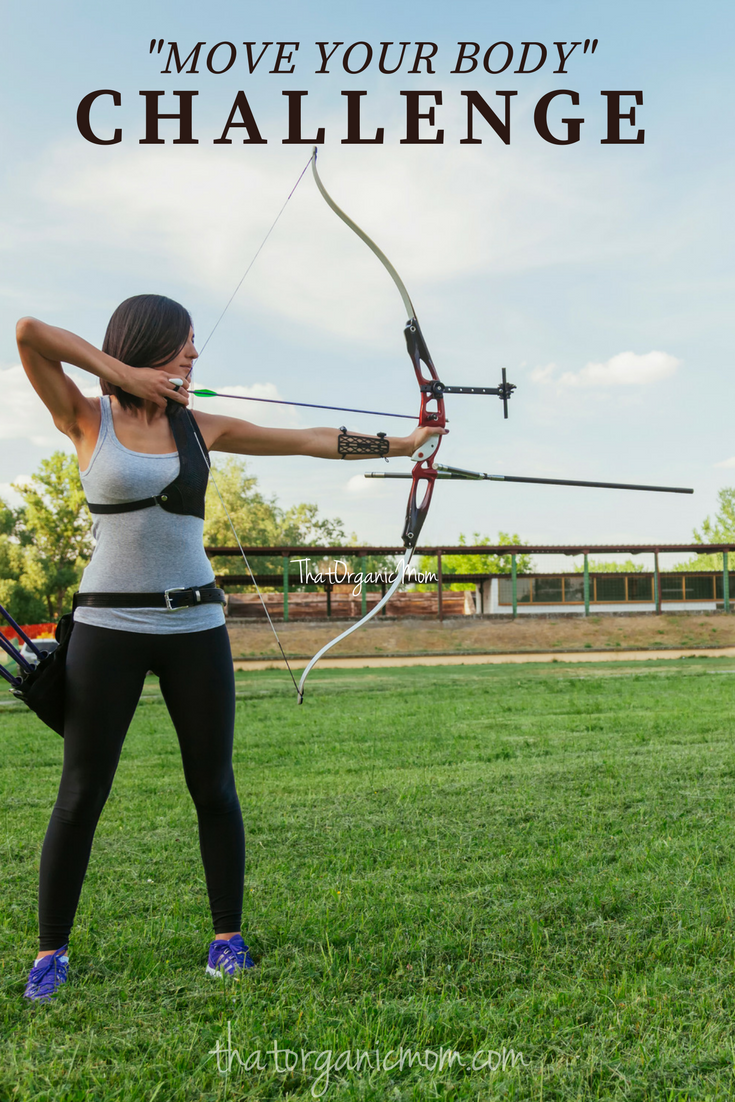 Staying on track and keeping motivated
Not part of the challenge but keeping a log of your exercise will help you stay accountable to yourself and your friends. I find it easier to use an app for logging workouts. There are so many apps I love for fitness; my latest fave is the Jillian Michaels app. I also use MyFitnessPal and Cronometer apps for keeping up with my food log when necessary.
Remind yourself of these reasons for exercise and make sure to check back because we'll be exploring lots more about the benefits of movement and how to incorporate it into your daily healthy habits.
#1
Exercise will give you energy—today, and over time you'll start adding to your energy bank. Need some energy to perk you up? Move your body! The more consistently you practice this healthy habit, the more energy you will have in the future.
#2
Moving your body daily can help prevent depression and anxiety in the future! That's because exercise is a great mood booster. Exercise can perk up my mood especially if I do it in the morning.
#3
Move your body if you want your skin to have a healthy glow. Regular exercise can make your skin look years younger! So start moving your body and take years off your face!
#4
Make moving your body a daily healthy habit just like brushing your teeth! When you stop exercising your body will start to get weaker and work less efficiently in as little as two weeks! Joints will be stiffer, and you will start to lose muscle tone that fast so don't throw away what you have worked so hard to build!
#5
You will fall asleep with less effort and get a good night's sleep more consistently when you are a regular exerciser. Moving your body is great for good sleep hygiene. (Grab my Sleep Hygiene Handout)
#6
Exercise isn't just for managing weight and keeping your heart healthy! Believe it or not, exercise also keeps your brain working better! One of the best defenses against dementia-related diseases is exercising consistently.
#7
Another thing to keep in mind is that exercise doesn't have to be a time-consuming event. It is possible to get a good workout in small increments throughout the day. I use a stand-up desk while working on my computer or homeschooling my children and my husband uses a stand-up desk at his office. Throughout the day I will do a few squats or just head up the stairs to rotate laundry. I try not to stand or sit at my desk for more than 30 minutes at a time without moving around a bit.
My husband and I have been going to the gym together as part of our morning routine and I'll be sharing our progress throughout this challenge! He has not worked out in years and my workouts have been sporadic at best. He's using a circuit at our gym. I have been using High-Intensity Interval Training using Dr. Mercola's Peak Fitness program (see graphic below). If I am short on time I use Tabata, but it is not for the faint of heart!
The Tabata Program

Each exercise in a given Tabata workout lasts only four minutes, but it's likely to be one of the longest four minutes you've ever endured. The structure of the program is as follows:

Workout hard for 20 seconds
Rest for 10 seconds
Complete 8 rounds

You push yourself as hard as you can for 20 seconds and rest for 10 seconds. This is one set. You'll complete eight sets of each exercise.

You can do pretty much any exercise you wish. You can do squats, push-ups, burpees or any other exercise that will work your large muscle groups. Kettlebell exercises work great, too.

An example of a Tabata workout looks like this:

Push-ups (4 minutes)
Bodyweight Squats (4 minutes)
Burpees (4 minutes)
Mountain Climbers (4 minutes)

Start with push-ups. Perform them for 20 seconds at a high-intensity. Rest for 10 seconds, and then go back to doing push-ups for 20 seconds. Once you complete eight sets of push-ups, rest for one minute.

Next, move on to squats and repeat the sequence of 20 seconds on, 10 seconds off. Once you finish eight sets of squats, rest for one minute, and then do burpees. After burpees, finish the workout with mountain climbers.

Tabata is great to get a quick workout in if you're short on time, you need to switch up your routine, or you want to improve endurance and speed. Incorporate this type of workout into your fitness routine and produce results.

Source:

What is Tabata Training? | ACTIVE." N.p., n.d. Web. 01 Apr. 2017 www. active .com/fitness/Articles/What-is-Tabata-Training
Improve your body's ability to burn fat, growth hormone production, insulin sensitivity, and glucose tolerance by trying the Peak Fitness program, which incorporates minutes-long high-intensity interval training.
How to enter this challenge
Share this post with your friends
Comment at the bottom of this post each day to "check in" and let me know how you moved your body!
Move Your Body Challenge
Move Your Body Challenge
How to enter this challenge
Share this post with your friends
Comment at the bottom of this post each day to "check in" and let me know how you moved your body!