Have you ever had a day where you were overcome by emotions, maybe you cried your heart out, and it left you feeling utterly exhausted? Me too.
Emotions can wreak havoc on a day. When I allowed myself to get overly emotional about a situation, whether I was angry, sad or just frustrated with how things were going, no matter what time of day it was, I would get the feeling that I couldn't recover until I'd had a reset. For me a reset was going to bed and getting up tomorrow to start over and try again.
The reason that happened to me is because emotion has energy. The Latin derivative of the word emotion is emotere which is "energy in motion." So it only makes sense that our emotional energy can have an impact on our physical body. Emotions are known to be associated with pain in certain parts of our body and science still cannot explain it. This is why you have heard of people "dying from a broken heart."
We all experience various emotions, it's what we do with them that matters. Do we bottle them up, spew them out or do we process them in a healthy way. To manage your emotions you must first realize that emotions are meant to be felt and released instead of suppressed and ignored. It is possible to rise above our emotions, simply because we are not what we feel.
In addition to sometimes being hard on other people, our emotions can sometimes cause health problems. Bottled up emotions and traumas can create physical symptoms. Those symptoms are the body literally crying out for help. When we realize that some of our physical symptoms are possibly caused by our failure to deal with emotions we can take steps to manage them.
God created us with emotions and feelings, but He does not want us to be ruled by them. He wants us to use things like wisdom and self-control to manage our emotions. I am thankful that God gave us emotions so that we are able to nurture and love our children from the moment they are born.
Of course, the enemy can also use our emotions to deceive us as well.  We recently studied this online  in a women's Bible study group. Learning how to "Put on the whole armor of God, that you may be able to stand against the wiles of the devil," (Eph. 6:11). In the study we used, Priscilla Shirer teaches how to put on the Armor of God. It's great to learn how to put on the armor, but unless you apply it, well, the results aren't going to be as good. 
Joyce Meyer has written several books on the subject of managing your emotions. She points out that things will always try our emotions, however we choose our response.
Should I just pretend everything is fine when it really isn't? Making an active choice to deny your feelings can cause deep emotional turmoil that literally sucks the joy and energy right out of your life. Acknowledge what you are feeling, then release it and let it go.
One emotion I think many people experience is anger … It happens to many of us while driving. Without realizing it we are experiencing a reactive emotion of anger over what we perceive to be some form of injustice. You are right, they are wrong. In some way, this makes us feel better about ourselves. You know what feels better than anger? Grace.
Lysa TerKeurst says in her book Uninvited, that to love God is to cooperate with His grace, that we must be willing to freely give it away because we ourselves have a need for grace. She explains that the holes left from rejection can become opportunities to create more space in our hearts for grace.
Often, when we get angry easily, it's often because we are not managing our emotions properly. It can also be stemming from something behind the scenes. You know what I'm talking about! It's one of those days when your boss has been riding your butt about a project that isn't coming together the way it should and you have spent the day biting your tongue only to come home to take it out on your family.
Shift your focus. I do this at the gym. I have not been able to do more than gentle exercise lately, so I don't have the slender body and muscle tone I'd like to have. Without realizing it, I was having emotions of self loathing.
These negative emotions kept me from going into certain areas of the gym, I literally hid in the movie room, a large dark movie theater only instead of chairs it's filled with rows of treadmills, ellipticals and stationary bikes. No one could see me in there!
I felt inferior to the sculpted cross fit crew and I wasn't sleek like the yogi's…however, one day I decided to keep my focus on myself and what I was doing and simply pretend that I was there alone. Another day, I shifted my focus to a mother who was with her 7 year old son training for their first 5k which made me feel a sense of camaraderie which felt good.
This habit has helped me to be more consistent with my exercise and not to be so intimidated that I can't venture into other sections of the gym.
Avoid situations that trigger unwanted emotions. This might sound like the opposite of my last tip, but the fact is, on days I'm just too tired to shift my focus I need to avoid the situation that causes me to feel unpleasant emotions. This is a useful technique to use while learning to manage your emotions.
For example, in the case of road rage, if possible, don't drive during rush hour or leave the house earlier than usual to avoid the feeling of being in a rush which can contribute to triggering those unwanted emotions.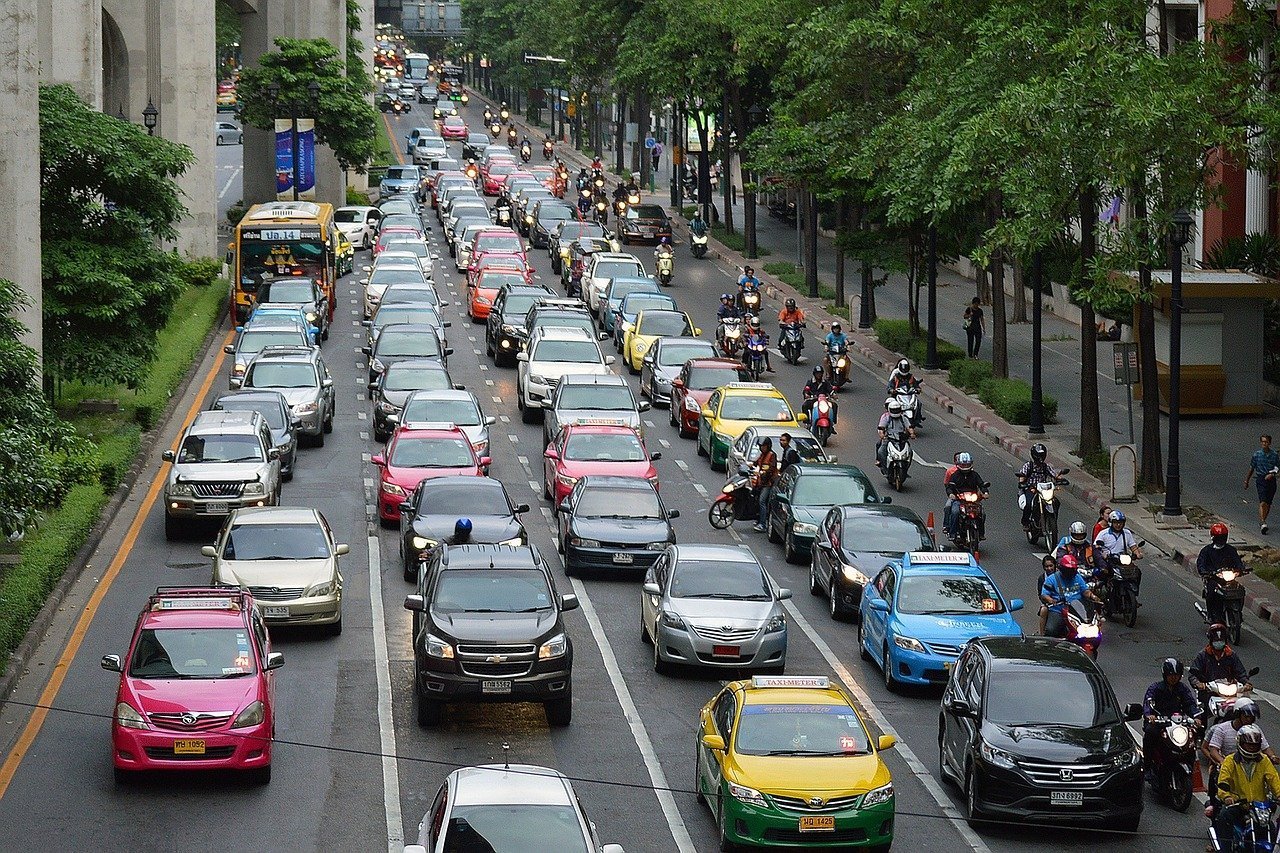 Change your thoughts. Easier said than done? Well, many times it's easier than changing the situation. Change your thoughts about how you believe the situation is affecting you.
If we recognize our emotions and bring them to God, we can then submit our hearts to Him and allow Him to do His work in our hearts and direct our actions. At times, this may mean God simply comforts us, reassures us, and reminds us we need not fear. Other times, He may prompt us to forgive or to ask for forgiveness. The psalms are an excellent example of managing emotions and bringing our emotions to God. Many psalms are filled with raw emotion, but the emotion is poured out to God in an attempt to seek His truth and righteousness. (source)
This idea was contributed to Gandhi and I have it taped to my mirror right now…
Words produce thoughts
Thoughts produce emotions
Emotions produce decisions
Decisions produce actions
Actions produce habits
Habits produce character
Character produces your destiny
Negative feelings draw us away from God's unique destiny and purpose for our life. 

In addition the enemy wants to tempt us through our feelings and use our emotions to move us away from having a good relationship with our Heavenly Father.
That is why it is important let the will of God and His Word control our emotions!
He who lives by emotions lives without principle.
We cannot be spiritual (walk in the spirit) and be led by emotions.
Emotions won't go away, but you can learn to manage them.
You can have emotions, but you can't always rely on them.
Make emotional maturity a primary goal in your life! (source)
Remember revenge belongs to the Lord! Romans 12:19 "Dearly beloved, avenge not yourselves, but rather give place unto wrath: for it is written, Vengeance is mine; I will repay, saith the Lord."
I have created a beautiful PDF printable for you as a reminder that words, thoughts and emotions can change your life. I had mine printed at Staples, on 8 1/2 x 11 paper. Grab your free printable here.
This is what I have on my mirror as a reminder to have a better thought life!
Pros and Cons Worksheet Printable (Editable Online)
One cause of emotional exhaustion is having to make too many decisions. The quality of our decisions begins to deteriorate after a long day of making choices. Learn to recognize and eliminate that weary feeling. Banish decision fatigue by using this pros and cons worksheet to work through the process of decision-making when it comes to figuring out what to do. Two worksheets that can be printed…
Bundle & save with Community
Buy this printable or join the community to get access to the full resource library. All printables are included, past and future! Coloring pages, menu plans, fitness tracker, habit tracker, grocery lists, eBooks, 12 step guides, devotions, and lots more.
Don't forget to pin this post!