Podcast: Play in new window | Download
Subscribe: Apple Podcasts | Google Podcasts | RSS
There are so many ways to lose weight, and no one method works for everyone. Fred Bollaci found what works for him and has dedicated himself to helping others, the Restaurant Diet.
Today, after losing 150 pounds while enjoying gourmet cuisine and keeping it off for five years, Fred is spreading the word on how anyone can live the La Dolce Vita lifestyle, creating and enjoying gourmet meals at home and in great restaurants using the best ingredients available without guilt or excess calories, and offers keen insight on how to kick the habit of emotional overeating for good! (Fred Bollaci Enterprises)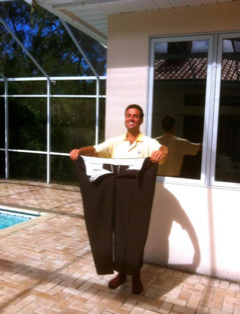 One of the main factors behind Fred's struggle with obesity, since childhood, was emotional eating.
Children may use food to soothe their hurts and sadness, just like adults do. Emotional eating in childhood is often a sign of a bigger problem, as in adults, there can be underlying issues that need work.
If your child is struggling with excess weight, talk to your doctor. Watch for some of the signs of emotional eating such as:
Anger
Boredom
Depression
Fatigue
Frustration
Loneliness
Stress
Insecurity
Sadness
Withdrawal
While parents usually have the best of intentions, some may inadvertently contribute to weight issues by rewarding children with food. Using praise and non-food rewards or experiences is a healthier way.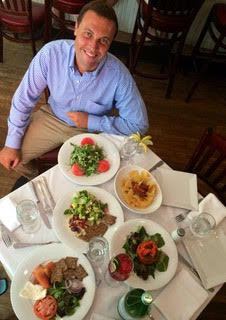 Making Peace with Food with The Restaurant Diet
While many people told Fred that he could never lose weight dining at restaurants, he was determined to live the life he so enjoyed while maintaining a healthy weight.
As a gourmand and sommelier, Fred has found a way to travel the globe, enjoying gourmet foods representing many diverse nationalities without adding an inch to his waist! He has a keen knowledge of how to choose healthy delicious ingredients and create meals without adding unnecessary calories. He will demonstrate to you how to make healthy gourmet choices without compromising on taste or presentation so that you, too, can enjoy the La Dolce Vita lifestyle!
The Restaurant Diet: How to Eat Out Every Night and Still Lose Weight
Show Notes
12:29 – On a side note, the monitoring software I mentioned that we use on our computer is Qustodio
20:00 – Fred explains the four phases of his Restaraunt Diet
25:00 – Great tips: one serving, put your fork down between bites, sip water in between, not obsess about food – great advice
The Restaurant Diet: A Spiritual Journey of Weight Loss & Self Discovery 2nd Edition

The Restaurant Diet podcast episode can also be viewed as a video on Youtube:
About Fred Bollaci: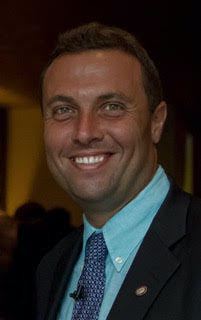 Fred Bollaci is The Healthy Global Gourmet. An international influencer on diet and weight loss strategy, Bollaci lost 150 pounds in 2009—and kept it off—while living "La Dolce Vita."
Since establishing his company, Fred Bollaci Enterprises, in 2014, Bollaci has worked with hundreds of top chefs and written about restaurants, hotels, spas, wineries, and purveyors of gourmet fare, and exciting travel destinations around the globe. Fred enjoys sharing delicious recipes and tips for fitness and spiritual well-being along the way, while also helping coach and motivate hundreds of people to lose thousands of pounds.
He is sought after by top establishments, including hotels, restaurants, and wineries for his expertise. Organizations, including public, private, educational, and not-for-profits seek him as a guest inspirational and motivational speaker.
Before embarking on his entrepreneurial journey, Bollaci earned his MBA and held a career as a trusts and estates attorney in Florida. A true renaissance man, he is also a sommelier (Court of Master Sommeliers), licensed real estate broker in Florida, Food Editor, Food & Beverage, Travel and Art Writer, and Appetite Columnist for Venu Magazine, one of the nation's leading contemporary culture and luxury lifestyle magazines based in New York.
Today, Bollaci looks great, feels great, and enjoys a variety of activities, especially adventure travel, writing, cooking, dining, fine wine, photography, and his two dogs, Charlie (a Cavalier King Charles Spaniel) and Teddy (a Bichon-Shih-Tzu). He is a native of Glen Cove, Long Island, New York, and currently resides in Palm Beach and Sarasota, Florida.