If you are like many moms, you have one or more people in your family with dietary restrictions. Some may need to follow a gluten-free diet out of necessity, some may be lactose intolerant, and others may be restricting sweets and need a sugar-free alternative.
Besides your own family members, you may have guests attending your celebration who follow a specific way of eating. These days you may have a Vegan sitting next to people who eat the Paleo way! That's okay; we can all get along and be one big happy family without a food fight.
Make everyone feel welcome
Accommodating these preferences and restrictions is undoubtedly a huge part of making your guests feel welcome. As the host, you don't have to adjust your menu for people with dietary preferences; however dietary restrictions are a different story. People who need to follow dietary restrictions could become very sick if they eat the wrong foods such as those with Celiac or Crohns.
So that everyone feels welcome, included and well-fed, it's important to know about any dietary restrictions before you plan the meal. Talk to your guests to make sure you have a plan in place, furthermore; you could always share your menu with your guests in advance. Doing so will allow them to prepare as well. With a little forethought, you can plan a meal that will fit everyone's needs.
Another great idea and one that I think is fun for even those of us without restrictions, is to provide a recipe card with each dish that includes the ingredients used to prepare it. This way the guests can decide which recipe fits their requirements or preferences.
Vegetarians might eat eggs and some dairy products, some Pescatarians may even enjoy fish; while Vegans do not eat meats, dairy products, or even honey. Having a lovely Quinoa dish, some root vegetable dishes, salad, and fruits for dessert is a great idea. Try something different like Sorghum!
Allergies
If one of your guests has a nut allergy, the best possible strategy is to keep all nuts out of the meals to avoid potential cross-contamination. For dairy restrictions, you can buy or make your own nut milk, hemp, flax or coconut milk.
When it comes to gluten-free, many people who follow this diet restriction do so out of complete necessity. Sometimes even cross-contamination can make a person with Celiac very sick. If you have a guest who is gluten intolerant, make sure that you thoroughly wash cooking items after they come into contact with any dishes containing gluten.
Many foods are naturally gluten-free like potatoes and other fruits and vegetables, green beans, corn, peas, and turkey. For Thanksgiving, it's best to prepare the turkey and stuffing separately for many reasons but for the gluten intolerant it's a must.
There are many gluten-free flours available in supermarkets today that can be substituted as well as bread and muffin mixes. Make sure you look for certified gluten-free on the package.
Menu
Creating a menu with lots of variety and whole foods will be the best way to make sure everyone has something they can enjoy. Another idea is to have guests bring one dish each and do a potluck sort of Thanksgiving. Ask them to make their favorite recipe to share with everyone. My Matcha Truffles and Rum Spiced Maple Truffles are both great dessert options.
A charcuterie board is a great idea for an appetizer as it can include many options that will include a greater variety for the preferences of your guests. Make sure to include veggies, fruits, meats, cheeses, dips, crackers, and gluten free crackers too! I like to add a grainy mustard like Lusty Monk Mustards, hummus, as well as either ranch or bleu cheese.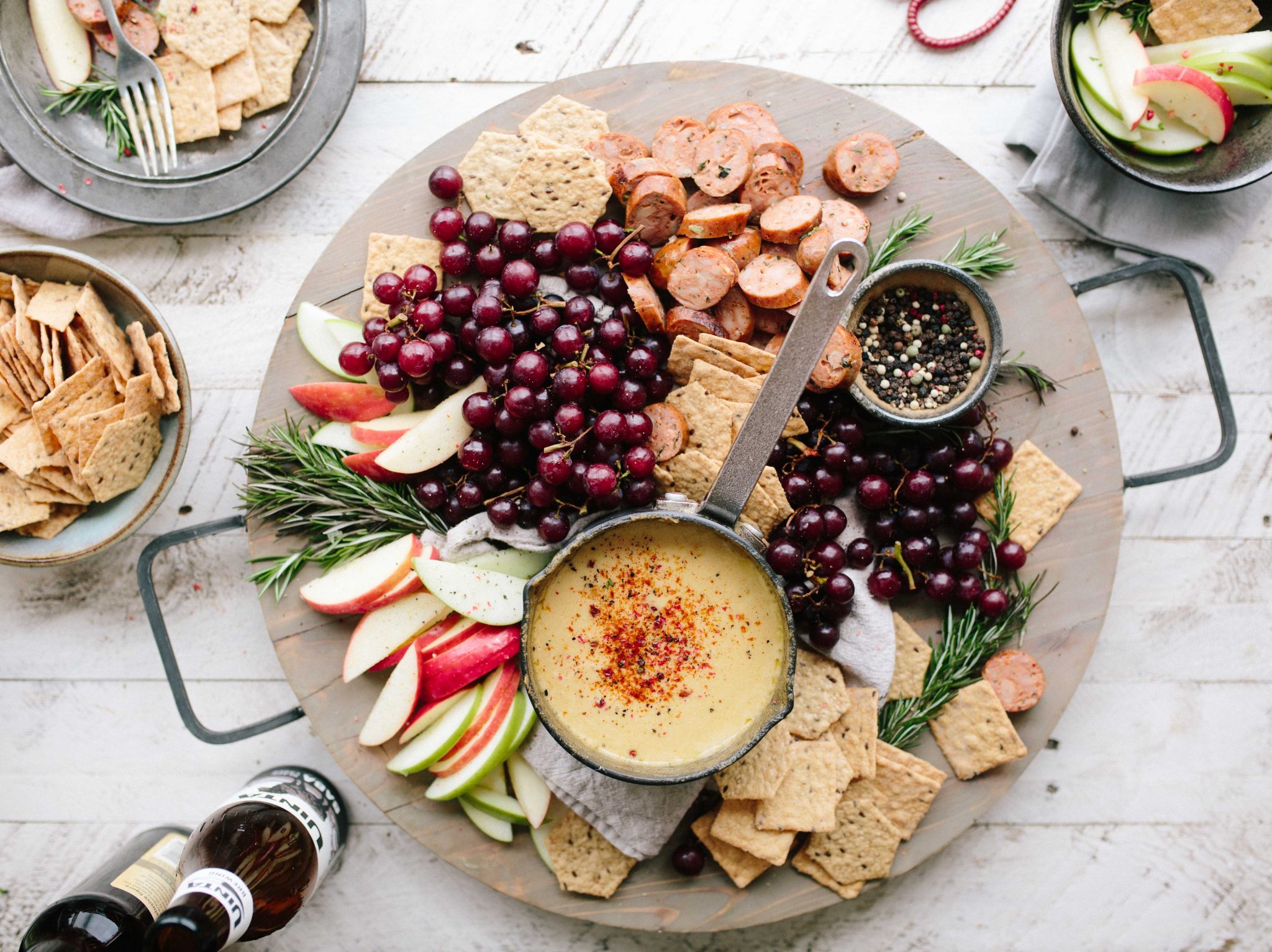 At dinner, if you are the host, it's best not to make a big deal out of dietary restrictions to save your guest's possible embarrassment. If you are the guest, you will want to mention any food allergies or intolerances when you accept the invitation. Don't' be afraid to ask about ingredients used if you are in doubt.
Consider having something other than food be the main focus of your Thanksgiving celebration by planning other activities such as games, conversation, projects or even decorating for Christmas! That's a fun tradition to carry the holidays throughout the end of the year! We enjoy having a Catan-athon here!
Thanksgiving is a time when we all come together to appreciate the bounty of God's blessings and think about how much we have. So don't let the food get in the way of a lovely holiday!
Join the conversation! What dietary restrictions and preferences are you dealing with at the holidays and how have you overcome those obstacles? I'd love to have a conversation with you and hear your ideas!