The time change may seem like a small thing, but suddenly we find ourselves with one less hour of light in the morning when we need it to feel wakeful, and one more hour of light at night when we need the dark to feel sleepy! Many experts believe the time change is completely unnecessary. Especially considering every year Daylight savings time creates a mini-jet-lag.
It's important to start preparing for Daylight Savings Time in advance. Start one week ahead and go to bed 15-20 minutes earlier each night until the time change arrives. Join the annual Sleep Challenge, while you're here.
Close the gap on any sleep deficits you already have! Keep your sleep bank book in the BLACK! Now is not the time to be pulling all-nighters. The week before the time change make sure you are getting 7-9 hours of sleep at night.
Research shows that sleep deficit has adverse effects on your energy, motor skills, cognitive thinking, and productivity the following day. Yes, you already know that; it's why you are reading this article, but I simply wanted to validate your feelings and help you avoid these adverse effects! Sleepy all the time – Grab this ebook "Why Am I So Sleepy?"
We need our sleep!
Night-time sleep is important, so if at all possible, avoid napping (unless you are a new mother or a toddler!) as it can backfire when it comes to falling asleep at bedtime. When you absolutely must take a nap, take it earlier in the day and try to limit it to thirty minutes or less.
Choose your evening activities wisely. Meeting up with coworkers at the coffee shop to knock out a big project after work would be a bad idea in the week before DST. Drinking alcohol, (sorry wine lovers) is also counterproductive when it comes to getting a good night's sleep.
Scheduling a massage and drinking Chamomile tea would be a good choice. A relaxing bath with Magnesium Bath Flakes or Epsom salts and a good book would be a good choice. Create a nighttime routine that will encourage you to fall asleep more easily.
If you struggle to fall asleep, turn off the television and read a book, but NOT a self-help book and preferably not a crime story, thriller or anything by Stephen King. His novels kept me awake long past the time I put the book down many nights when I lived in the German countryside! Stimulating our mind is the opposite of what we want. The goal is to relax not get you worked up!
Here's the only circumstance where I would be okay with having a phone in the bedroom – when you need to fall asleep by listening to an audiobook. There's a reason your parents read you bedtime stories – it makes you sleepy! (Keep your phone on airplane mode at night – not just "Do Not Disturb")
You can always download your audio book and listen to it while your phone is on airplane mode. (That's what I do – by the way, I always include a list of what I'm currently reading in the TOM Tribe updates – make sure you're in the loop here.) A couple of recent books I enjoyed on audio were Love Lucy and In Pieces.
Harness the power of light at the right time – in the morning. Bringing light into your environment will have a positive effect on your sleep cycles. Open the blinds, curtains or even better, go outside!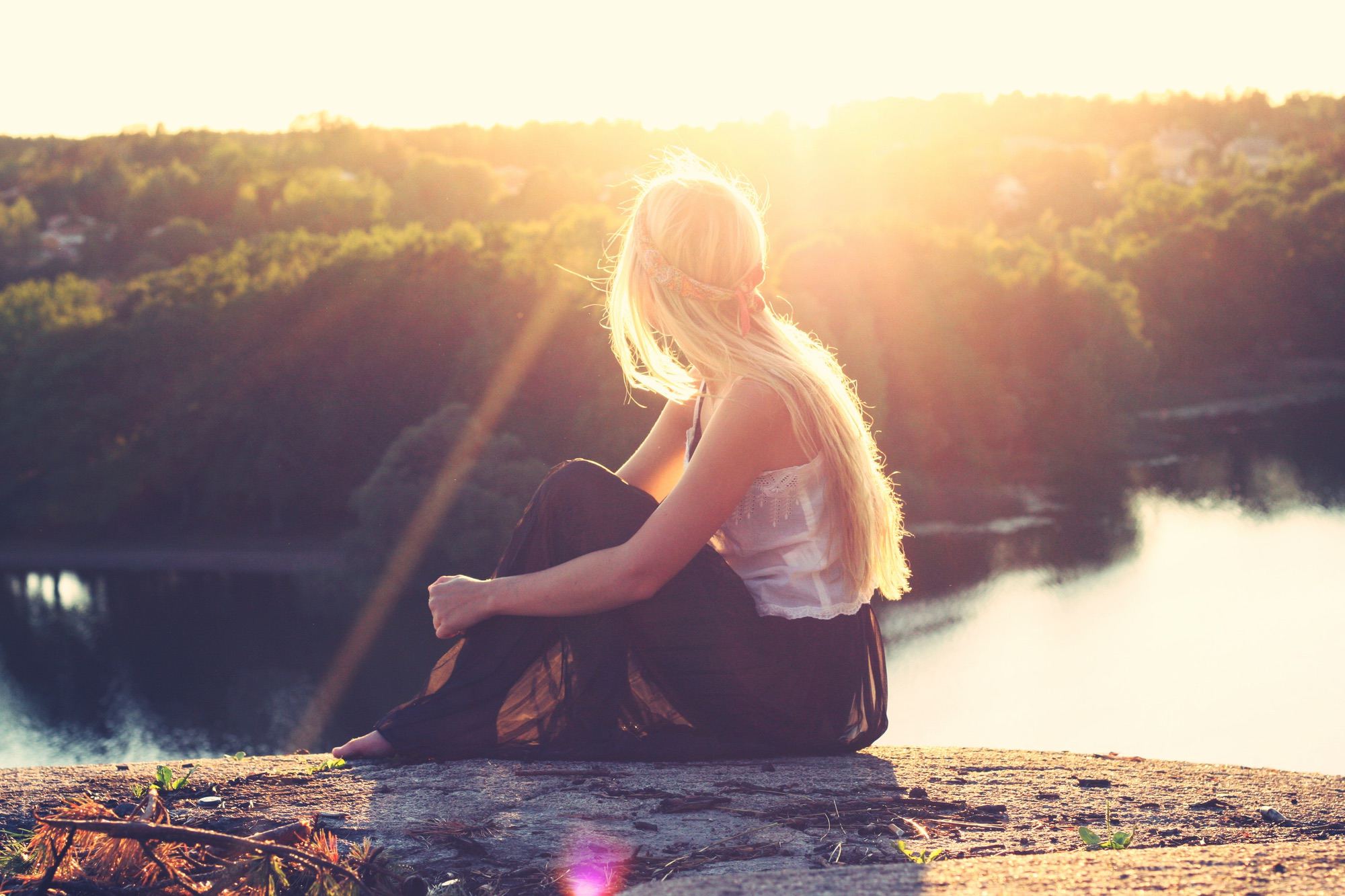 Early in the morning, either spend time outside or at the least sit by a sunny window and soak in some sunlight. Exercise in the morning will help you adjust to DST quicker; whereas a workout at night will more than likely make you feel more awake.
In the evenings turn down or turn off your lights to signal your body that it's time to sleep. Salt lamps make a great evening source of light.
If ever you thought of taking a break from electronics, this would be a great time! At a minimum, avoid keeping your phone near your bed at night.
Watch this video to see what I do to my phone before bedtime. Looking at computer, tv, and other screens at night trick your body into thinking it is time to stay awake.
Artificial lights such as screens and light bulbs disrupt the circadian rhythm and can lead to a drop in hormone production, particularly melatonin and human growth hormone. Disruptions to our sleep/wake cycle also can be linked to cardiovascular disease, depression, and certain types of cancer.
For those who have to use computers at night, try installing Flux. Blue light blocking glasses can also help. This video shows you the ones I've been using for a while. Here are seven other products that will help improve sleep.
To wake more easily count back from the time you want to wake up. Sleep cycles tend to last for 90 minutes, so you'll want to make sure that you are scheduling your wake up time at the end of a 90-minute cycle. Use this sleep calculator to figure out what time you need to go to bed to make waking up on time easier. I highly recommend using the Sleep Cycle App to help you analyze and improve your sleep patterns.
For those who use one, when your alarm does go off, avoid hitting snooze. People who repeatedly hit snooze would be so much better off to set their alarm a bit later and get up the first time the alarm goes off rather than slapping snooze every five minutes for half an hour. The snooze button is AWFUL for your circadian rhythm, so stop it!
It's preferable not to eat too close to bedtime, however for some people that is not an option. People with unstable blood sugar levels may need to eat a small healthy snack before bed, so they don't experience a dip that causes wakefulness. If you are one who needs a bedtime snack, choose sugar-free, higher protein snacks such as hummus or cheese. Throughout the day eat Good Mood Food.
We love to use pillow potion by Aura Cacia, but you can use various essential oils to help you sleep better. Mist them on your bedding or diffuse them in your home.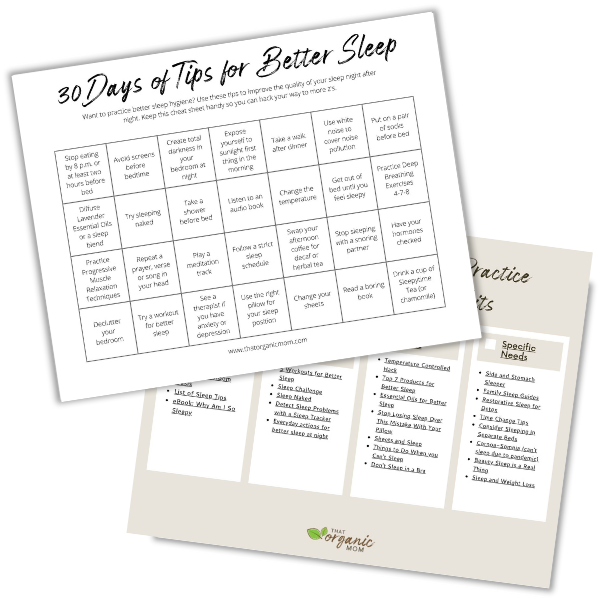 Make sure you are getting Magnesium in your diet; if you take magnesium supplements do so at night as they will help you sleep better. Another useful supplement you might try is called Restful Sleep, which is an all natural sleep promoter that will reduce the amount of time it takes you to fall asleep. This sleep supplement helps you relax the muscles, increase the duration of sleep you experience, and improve the quality of your sleep sessions. Contains my favorite, L-Theanine, as well as 5-HTP, GABA, Melatonin and Phellodendron.

Mattresses vary in their lifetime use depending on many factors: how much wear and tear, how well they are taken care of, and what type of mattress, to name a few. Although many people keep their mattresses for decades, they also may complain about not getting adequate sleep or waking up in pain.
Make sure you are sleeping on a quality mattress that is right for your sleep position. The same goes for your pillow. Using the wrong type of pillow for your sleep position can cause you to miss out on much-needed z's.
Stay hydrated throughout the day so that your body isn't working harder, which it will if you are dehydrated. Do what you can the night before to prepare for the following morning. If you don't already do this, during the week before DST is a great time to start. In case you do oversleep, you'll at least be a few steps ahead. Lay out your clothes, set your bag/backpack/purse by the door, along with your keys.
Lastly, this week might be a good time to experiment with sleeping naked. Yes, I said it. Ditching the pajamas has been said to help some people sleep better. Of course, sleeping in the nude may also lead to getting less sleep, but hey, those endorphins make you sleep better anyhow, so go for it.
Get the 30 Days of Sleep Tips Printable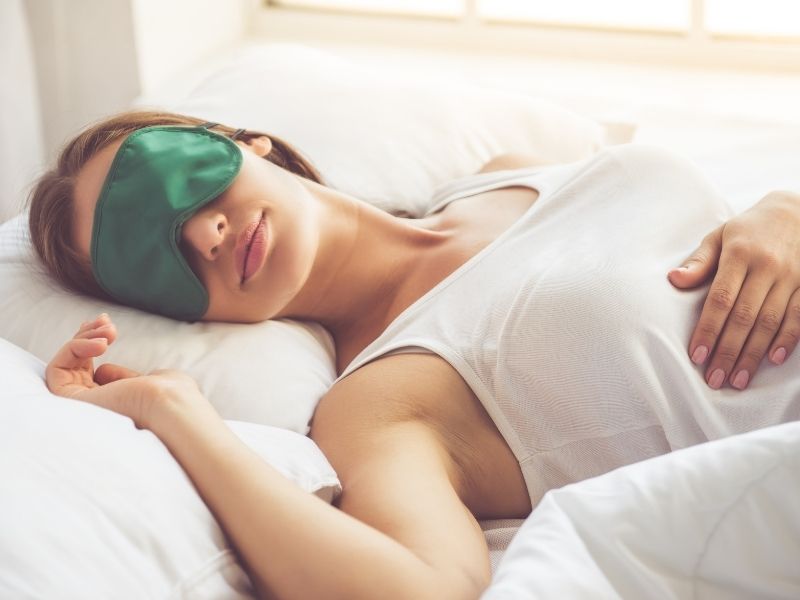 Share this post with the people you love, maybe they won't be as grumpy from lack of sleep 😉