Social Media is key for sharing content
Keeping up with social media can be an overwhelmingly large job if you do it right and if you're doing it alone. Using a social media scheduler like CoSchedule can save you lots of time while getting  your message out there. Perfect for those who prefer to schedule everything in advance or for when you are on vacation!
Using CoSchedule really helps me make sure that I get my content out to every social platform so that my readers don't miss a thing! Keeping older content circulating can also help your traffic so I like to Share Old Posts right from my CoSchedule Calendar without having to go find the links on my blog.
Each week I take a little time to fill up my calendar with social media shares, new content, messages to my private group, and memes relevant to my message. All from CoSchedule! Saving time in this way means I have more time to create new content for my readers.
Get the most engagement every time you post to social media. With so much competition, it's tough to get through the noise. Best Time Scheduling spaces out your messages for maximum coverage, getting your the most social engagement every time.
As you can see from the image below I need to work on getting my calendar filled up! Take a look at Monday, June 19th on the image below. You will see that I have two messages scheduled for Twitter, one for my private Facebook group Hopelively and one for Pinterest.
Also, take note that the time has been scheduled for me. I use the "best time" scheduling to get the most traffic on my posts.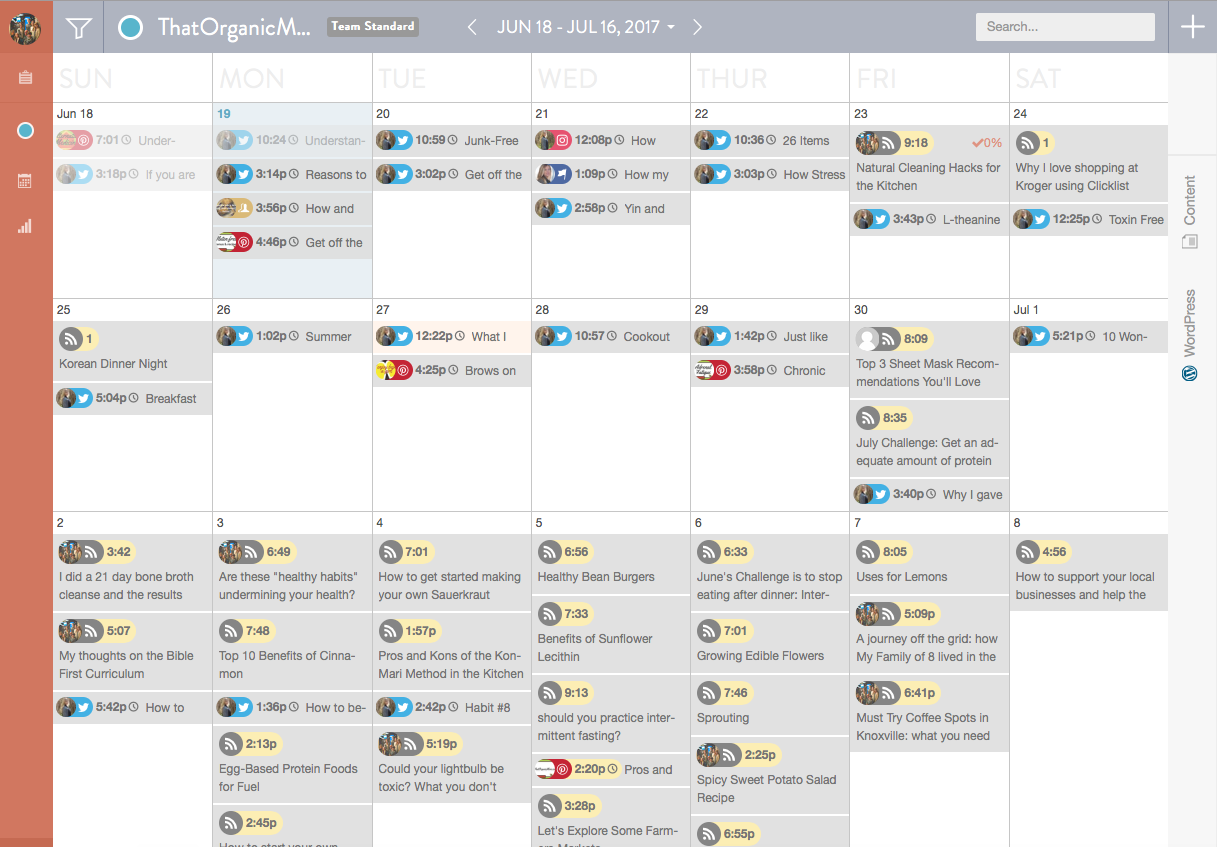 I have five social media profiles connected that I can schedule from; Twitter, Facebook, Instagram, Pinterest, and my Hopelively Facebook group.  One day I might share an old blog post to Twitter, a new blog post to Facebook, a meme on Instagram, an uplifting quote or verse to my Hopelively group, and my favorite new find to Pinterest. I don't typically share the same post across all social media platforms on the same day.
With Team Marketing up to ten social profiles can be used, Team Pro allows 100 Social Profiles, and so on. You can find more about the various levels by going to the CoSchedule site then clicking on Pricing. I have had the Team Standard plan for the last year as I pay one year in advance to save some money. As you can see below, there are plenty of benefits in the Team Standard Plan. My favorite is having multiple users and the social media profiles.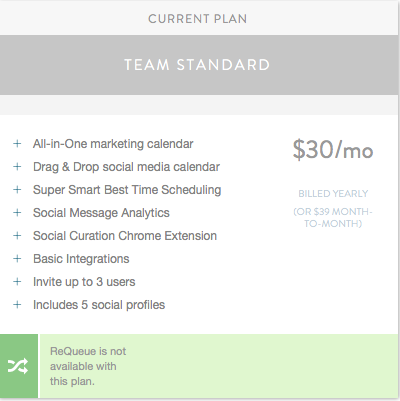 In the video below you can see how I schedule my social media posts, how I create a blogpost from the CoSchedule Calendar, and how I use the Headline Analyzer to write better blog titles. Before you leave the page though, make sure you sign up for the Free Trial at CoSchedule.
Want to know more? Don't forget to check out the CoSchedule overview video before you go!
Pin this to your Blogging Board!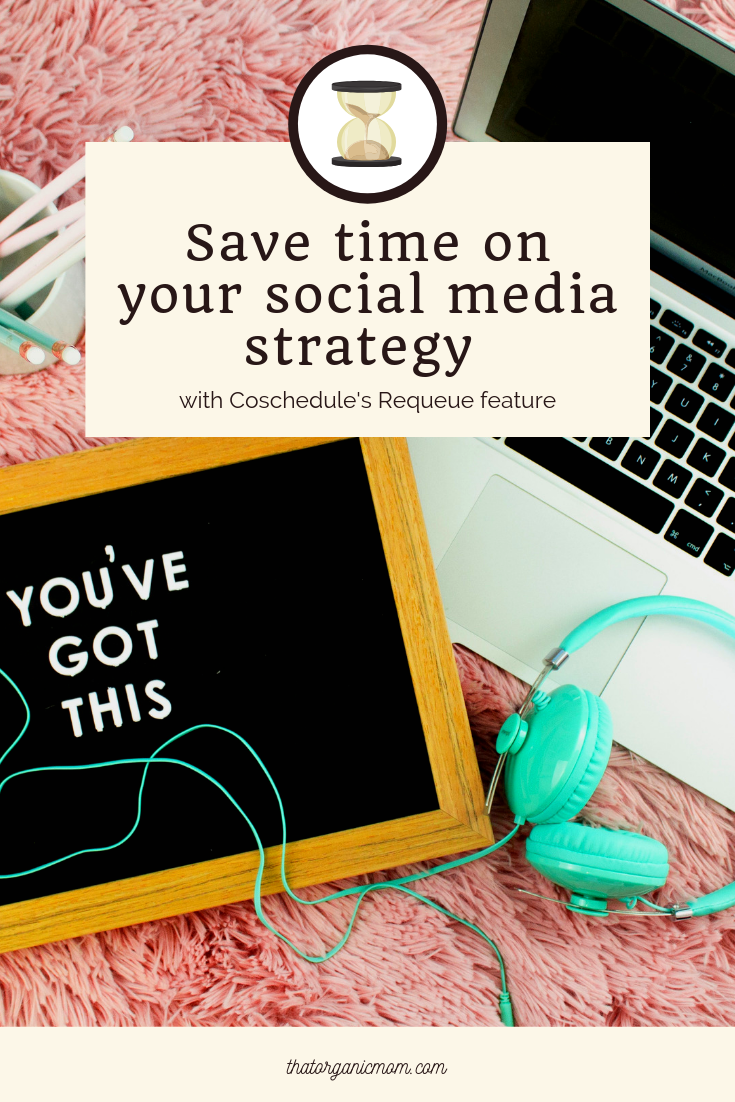 SaveSaveSaveSaveSaveSave
SaveSave
SaveSave
SaveSave