It's here! Today is the kickoff for the Healthy Kitchen Challenge for February, the month of love! Hopefully, you've been putting some thought into what ingredients you want your healthy kitchen to contain. THIS is the post where you will be sharing what you have discarded (in the comments at the bottom of this post.)
We want to give ourselves a fighting chance at reaching our goal to become healthier than ever this year by ditching the junk in our kitchens! But all you have to do to succeed at this challenge is to get rid of ONE item that you know is not health, then come back here and comment what it was.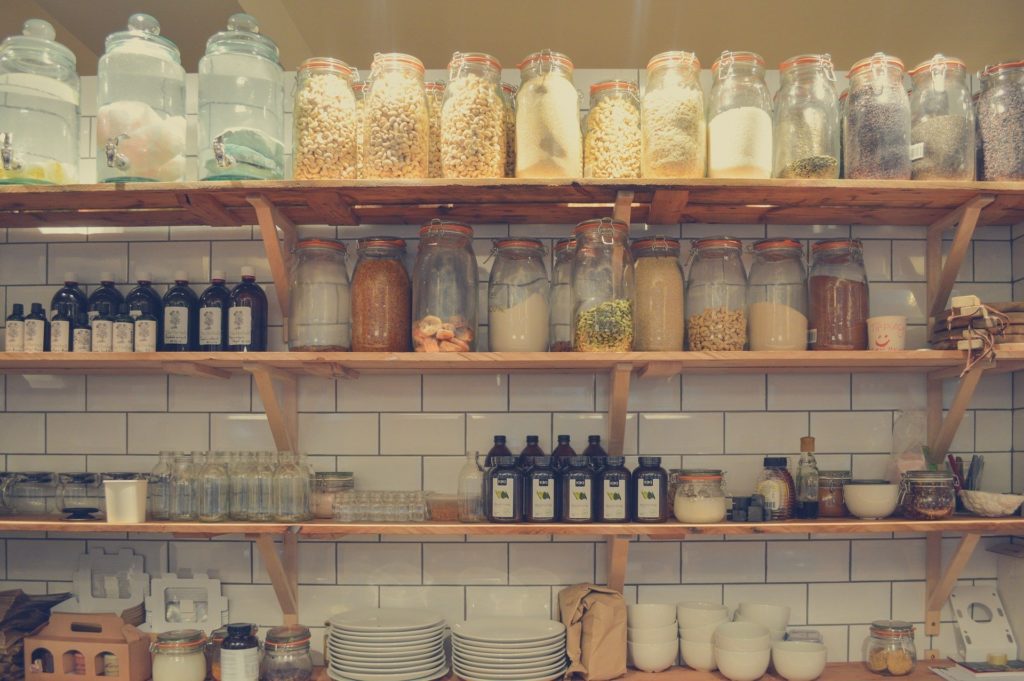 Creating a toolbox (healthy foods) to create health is the ultimate goal for our Healthy Kitchen Challenge. I have put together a Makeover Guide for those who want to get fanatical with the Healthy Kitchen Challenge which you can download for FREE. The link is at the bottom of this post.
Remember, the only thing you have to do for success in this challenge is to choose ONE junky junk item to TOSS and tell me what it is the comment section of this post! Of course, you can toss more than one, and I encourage you to do so but to enter to win the cookbook and to have successfully completed this challenge is ONE tossed item. How easy is that?
Here are some toss and keep suggestions:
Toss
Candy – jelly beans, hard candy, milk chocolate, etc.
Chips – everything fried, also Doritos, Cheetos, and any other artificially orange foods!
Cookies – especially Oreos, which are almost like a legal form of crack!
Microwave popcorn – due to bags lined with perfluorooctanoic acid (PFOA)
sugary cereals
canned soups
coffee creamers (believe it or not some contain titanium dioxide and trans fats which can impair memory) read "you're the titanium dioxide in my coffee" or "the truth about coffee creamers will make you cry in your coffee."
unhealthy oils
white sugar, artificial sugars (such as Splenda), and pancake syrup
ice cream
Sports drinks and sodas – lots of reasons to quit this habit, quit diet sodas too!
Fruit juice – yes even 100% fruit juice has fructose equivalent to several doughnuts, and unfortunately, it is the kind that causes belly fat. Try detox water instead.
Brightly colored over-sweetened yogurts
foods with high fructose corn syrup (check the ingredient label)
foods with monosodium glutamate (MSG also goes by these sneaky names *scroll down to the bottom of page)
frozen meals (even the ones that look healthy)
hot dogs
farmed fish
pickles with artificial colorings (check the ingredient labels!)
and…
Keep
fresh vegetables
fresh fruit is a much better choice than fruit juice because the fiber
organic popcorn for air-popper
yogurt with very little to no added sugar; plain yogurt and Greek yogurt can be sweetened with a little honey or fruit
figs are very healthy
dark chocolate 70% cacao or higher
maple syrup and honey, even coconut sugar are healthier sweeteners
cheeses like feta
real cream (for your coffee and more!)
guacamole is fantastic for topping healthy tacos, and also for dipping veggies in
hummus for dipping vegetables in is perfect for a snack
wild caught fish, including Alaskan salmon in cans, Wild Planet Tuna
naturally fermented pickles, cabbage (sauerkraut), and other fermented vegetables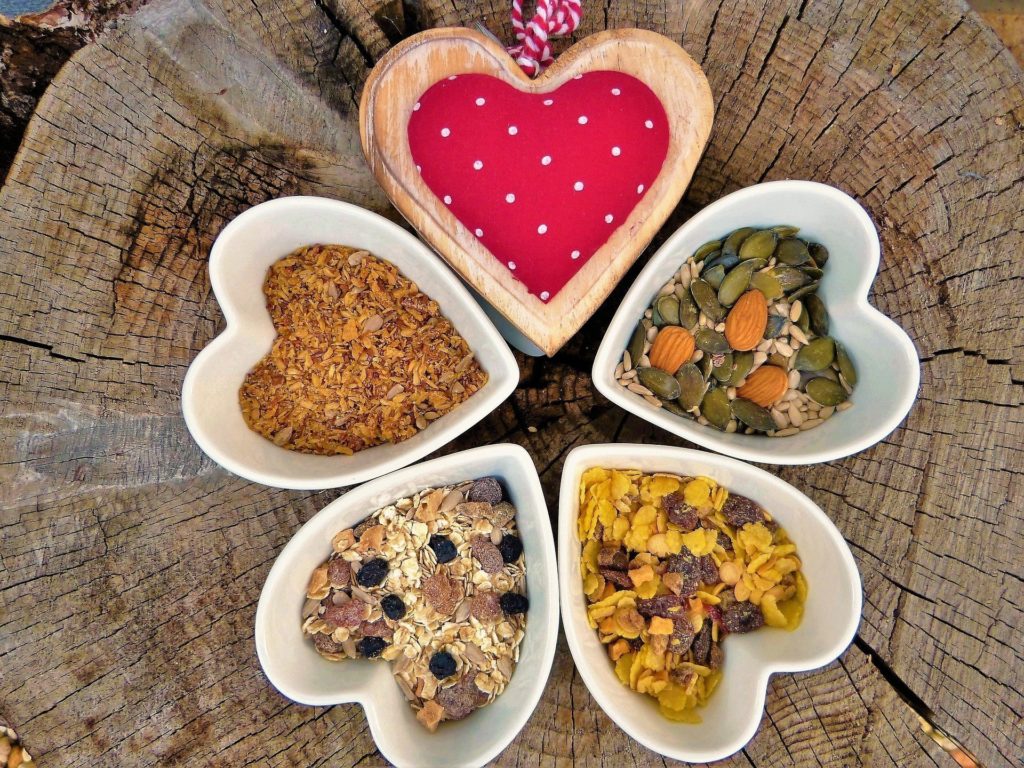 Obviously, this is not an exhaustive list; the goal is to get started but learn to read ingredient labels to decide what is healthy and what is not. To take this challenge to the ultimate extreme, I challenge you to focus on tossing all the rules and just eat real food.
Seriously make sure you get this:  The Healthy Kitchen Challenge is not about making you a slave to a strict set of rules. Don't let food become a stumbling block that creates constant guilt! Food is a gift from God and should remind us of His goodness.  
I Corinthians 10:31 says, "Whether therefore ye eat, or drink, or whatsoever ye do, do all to the glory of God." God does care what I eat or drink and there is a way of doing things that will bring more glory to God.
In Mark chapter 7, Jesus was speaking to the Pharisees, "Nothing outside of a person can enter and contaminate a person in God's sight; rather, the things that come out of a person contaminate the person…That's because it doesn't enter into the heart but into the stomach, and it goes out into the sewer." What Jesus was saying is no food could contaminate a person in God's sight.
Menu planning, shopping, cooking, eating, dieting, fasting; should be done with thankfulness, for the glory of God, and out of a willingness to serve others. "Let no one seek his own good, but the good of his neighbor" 1 Corinthians 10:24. Eating for health helps me serve my family better by giving me energy and the building blocks I need for a healthy body. This also means I have to stop sabotaging my health by using food to treat my emotions. Read what Jami has to say about Perfect Portions!
Eating for health gives me more opportunity to serve Him in other ways as well. For example, having the energy, creativity, and clarity of thought to create this website to share with people I care about; (you!)
Consider what Lysa TerKeurst wrote on Day 19 of her "21 Day Made to Crave" Series
One of my favorite Scriptures in this process is 1 Corinthians 6:12: "Everything is permissible, but not everything is beneficial." I quote it over and over reminding myself that I could have that brownie, or that cheese dip, but they wouldn't benefit me in any way. That powerful thought has helped to make a healthy choice, rather than wallowing in being deprived of an unhealthy choice.

So, lest we start mourning what will be lost, we must celebrate all that's being gained through this process. "I can" instead of "I can't" is a powerful little twist for a girl feeling deprived. For example:

"I can" helps me walk into a dinner party and find the conversation more appealing than the buffet.
"I can" helps me stay on the perimeter of the grocery store where the fresher, healthier selections abound and smile that I know this tidbit.
"I can" helps me reach for my water bottle and find satisfaction in its refreshment.
"I can" helps me look at the McDonald's menu and order a fruit tray without even giving a thought to the Happy Meals that used to be snacks.
"I can" reminds me to look up a restaurant's nutritional information on the Internet before going out, ensuring wiser choices.

"I can" reminds me that no food will ever taste as sweet as lasting victory!
Isn't that a beautiful reminder? So remember, that verse as you are deciding what to keep and what to toss. It's permissible but is it beneficial? Ask Him.
Now get in that kitchen and start tossing, then grab those keys and get yourself to the supermarket and stock up on some healthy staples!  Before you do, make sure to add a comment below for each item tossed (or as many as you dare to list!) The real prize is that you will be eating healthier and therefore feel better, but I want you to look forward to something tangible! So…
At the end of the month, two people will be selected from the comments on this post to receive a new cookbook! Look how beautiful this clean cooking book is! I have been making recipes from this one from my Online ThatOrganicMom Cookbook Club. It's also one of the cookbooks in my Healthy Cookbook Guide.
Let's start the Healthy Kitchen Challenge!
You can toss one item, or you can complete steps 1-9 or you can go all the way by planning to perform all 28 steps over the rest of this year. Share a picture of your tossed or donated items using the hashtag #TOMkitchenchallenge
Share this post, pin it to a healthy board, and leave a comment for each item you toss!

Lysa TerKeurst quote soure: http://madetocrave.org/21-day-challenge/