Self-care is an act of love
Review by Beauty Editor Ashley Teller
Having four kids to take care of leaves very little time to take care of me. One of my favorite ways to carve that time out is to wake up on the weekends, get everyone breakfast, pour a cup of coffee, pass the kids off to my husband, lock the door, and soak in the bath.
I also throw in a bath bomb and grab some of my favorite skincare. I can't afford, nor do I have time to go to the spa, but I can always bring the spa to me. This weekend, I just so happened to have a little extra caffeine to go with my coffee bathtime, the i+i Botanicals CBD Coffee Body Scrub.
According to their website
i+i CBD-Infused Coffee Body Scrub gently removes dead cells to reveal smoother, softer, more radiant skin. Our unique formula of hemp-CBD, coffee, brown sugar, and essential oils leaves your body feeling energized, nourished, and renewed. Our fair-trade Ethiopian Yirgacheffe coffee provides anti-inflammatory benefits. It helps the skin retain moisture, all while delivering the intoxicating scent of a lazy Sunday morning. This rich-foaming exfoliator will make you feel brand new, just like the first sip of your early morning latte.
I exfoliate a lot. Everyone should. And I was in desperate need of a good scrub down. The heavenly scent of coffee, the rich lather, and the gentle exfoliation definitely invigorated my senses and gave me an extra pick me up. But honestly, it was when I got out of the tub that I was in love. My skin was buttery smooth and supple. Then after toweling drying, I sprayed myself with their Dry Oil Body Mist, and it took my home spa morning to the next level.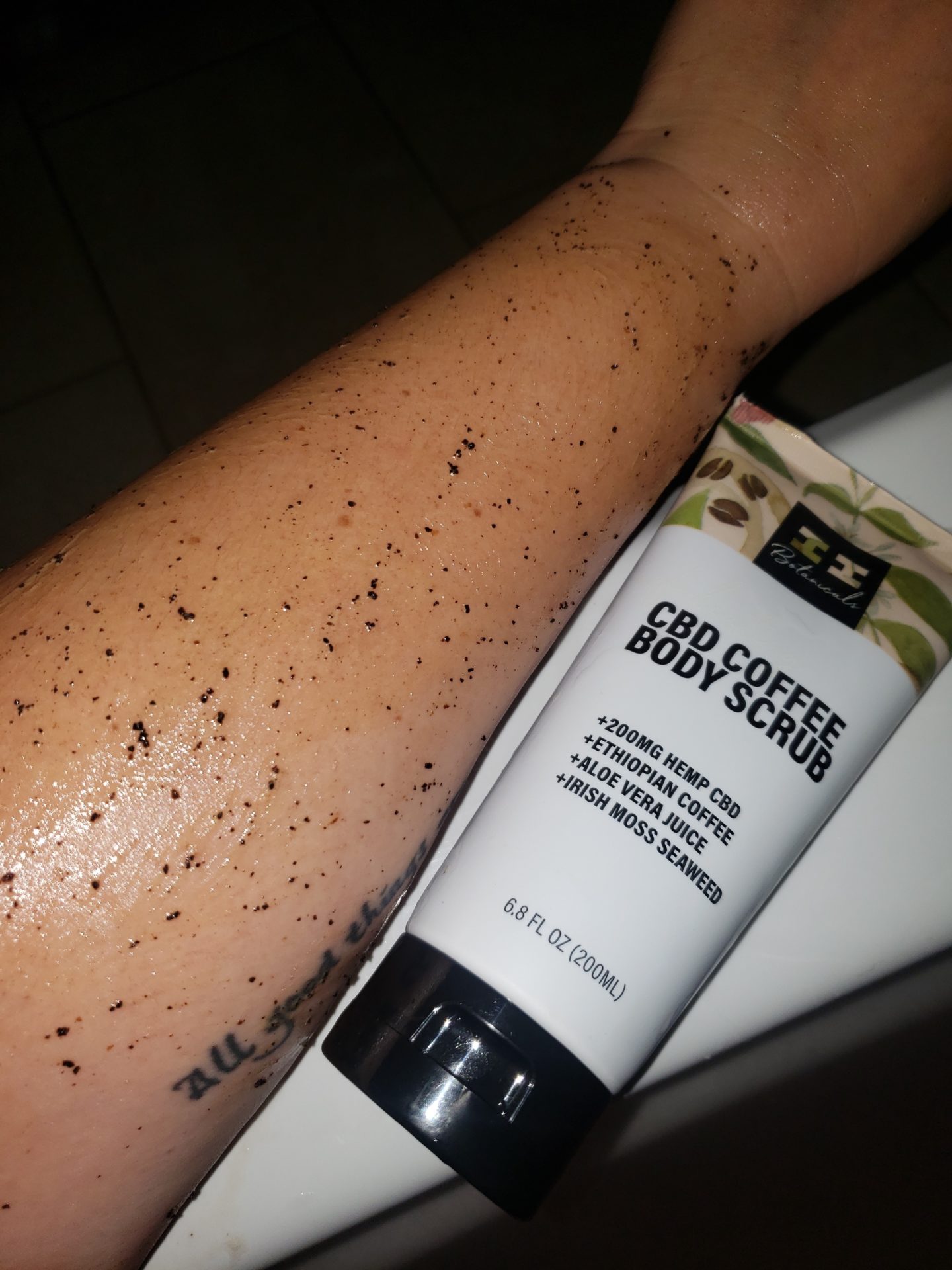 What is Dry Oil
i+i Dry Oil Body Mist mimics the natural oils found in the skin and hair to leave your body feeling nourished and refreshed. It's carefully crafted to quickly absorb into the skin and provide an effortless, hydrated glow that won't clog your pores or leave you feeling greasy. Perfect for a day spent at the beach or a last-minute hydration station before sprinting to the office. Its light, natural fragrance of citrus and sandalwood carries you from daily chaos into deep breaths.
Everything felt luxurious while being all-natural and good for my body. I was so excited about the products that I jumped on their website to find out more.
I do Gua Sha more than Face Yoga now. First it feels amazing, second it improves lymph flow in addition to boosting collagen production and smoothing wrinkles.
Women Seeking Change
i+i Botanicals was founded by two women seeking to change the way women view beauty and self-care routines. Working moms Jennifer Culpepper and Selam Kelati teamed up with a vision of effortless, trustworthy products that fit within their hectic lifestyles.

Jennifer Culpepper is the Founder & Creative Director of Brand Joint, an award-winning branding studio designing exclusively for the cannabis and hemp industries. She has over 20 years of experience designing successful consumer brands through innovative brand strategy and creative design solutions. Her extensive design and packaging expertise played an important role in developing and prototyping our beautiful eco-friendly packaging.
Raised in East Africa, Selam Kelati draws inspiration from effective natural remedies that her family weaved into their daily life, including food, medicine, and cosmetics. Selam infuses her wealth of knowledge about natural ingredients like moringa oil and prickly pear seed oil into all of our product formulations.
Together, they researched various clean, lab-made, and natural ingredients to design products that are not only dedicated to self-love and self-care but also suitable for all different skin and hair types.
So much to love about this natural beauty line from the female-led and diverse team, to their beautiful and informative blog and website, to their eco-friendly packaging and natural products. I'm so excited to see what other products they develop and will definitely be adding them to my coffee bathtimes.
Check out i+i Botanicals blog for more self-care ideas!
Ashley